Many scams are dead set on duping their way into your bank account so today we're going to take a deeper look at Newbies On Fire to see if it's a sure-fire way to make money online or sham to stay away from. 
With this review, you're going to get a real score of what you can get out of this online training course.
Newbies On Fire Review At A Glance
About: Newbies On Fire is an online training course teaching you how to about branding tips and how to use chatbots.
Price: It has 5 package choices. Starter/$30, Basic $110, Advanced $275, Elite $550, and Diamond $1,097. 
Pros: None at all.
Cons: Expensive, hire actors to vouch for its credibility, only offers a 24-hour refund, flashy income claims.
Verdict: Newbies On Fire is a low-quality course. The training won't cover what a beginner needs to learn. It's more of an MLM in disguise. 

Is Newbies On Fire A Scam?
Before you start fantasizing about luxury cars, houses and vacations I'll uncover things Newbies On Fire didn't tell you about.
When an online opportunity offers impressive claims like "earn 100% in commissions", most of the time it's just too good to be true, other times, there's a catch to look for.
Christina Hooper's Newbies On Fire is fairly new. The domain was registered just last September 2019 and will expire a year later.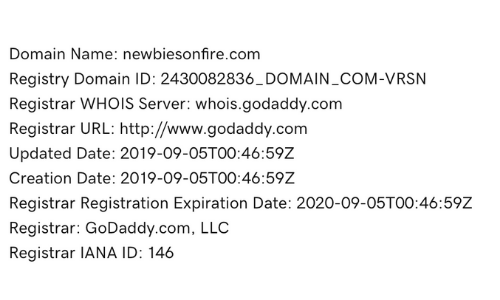 Most of the time there's 2 implications behind this:
1. The owner wasn't expecting the website to earn for too long so there's no point in having it for more than a year.
2. The website cannot back up any claim it's going to stay around for a long time because it just popped up a year ago.
The owner's name was not really familiar, so I researched her and it led me to her social media account.
Here's the kicker:
I didn't see her promoting Newbies On Fire so that's a bit of a question. She was instead promoting Easytextingincome.com, Smilesandsuccess.com, and Salescloseforyou.com. So, I checked on those 3 and I was led to low-end landing pages looking like schemes gone wrong.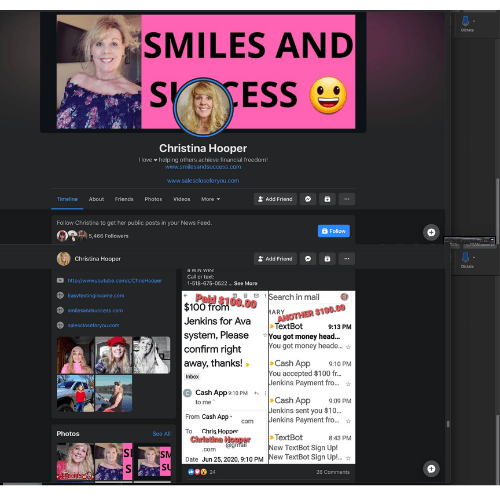 Overall, I haven't seen anything yet to help me build my trust in Christina Hooper and her product.
Newbies On Fire is made not just to "teach" beginners how they can grow a business, it's other goal is to recruit as many people to buy the course.
Although its name suggests it's mainly designed for those who are yet to learn the ropes of making money online, I think it's really not for newbies.
You see, the training course doesn't really teach the basics so newbies can't learn from scratch with this. The majority of the training is focused on branding tips, creating products, and using chatbots.
If you decide to buy the course, you'll end up hanging out in Youtube more learning from free tutorials so you can keep up.
How To Join Newbies On Fire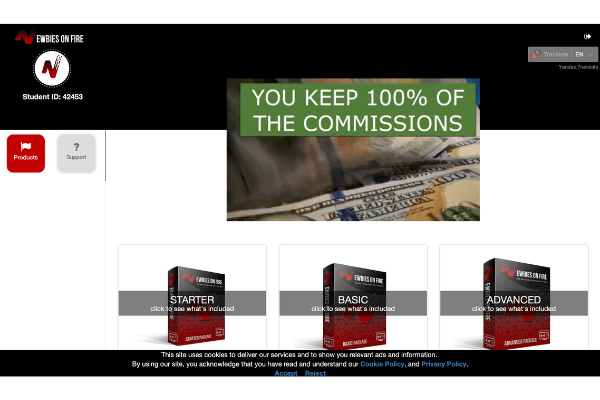 First, you have to make an account to access the members' area. When you're there, you can then choose from the 5 package choices.
Starter – $30
Basic – $110
Advanced – $275
Elite – $550
Diamond – $1,097
Honestly, you can't get a business going unless you but the Elite package. Choosing one of the first three packages is like making a paragraph and stopping at midsentence. You won't get enough training needed.
Judging from the price of the Elite package there's going to be a gigantic hole in your pocket enough for you to reach the bottom of your pants.
If you're in a tight budget, I don't think this will not be a good bargain for your bills.
Making money online isn't complicated…
This video will show you exactly how to get started. Tap to watch now »
How Newbies On Fire Work
Basically, for every training course, you're supposed to learn from the videos and apply what it says so you can start making some money. But as I've said earlier, you can't get things moving unless you get the pricey package.
Here's the kicker:
You'll only realize the course isn't worth the price after you've bought and watched the videos. It's basically the same things taught from free Youtube tutorials.
If they say their edge is the pre-made funnels, remember these are the same funnels they will give to everyone who buys the course. Ultimately, you'll get the same traffic with people deadbeat from the same funnels so bottom line, it won't convert.
If you can't earn from that, they devised another way. It's by recruiting others to buy a course to earn a commission. I also find this faulty and I'll explain why a bit later.
What I Don't Like About Newbies On Fire
1. No Decent Track Record
Other than the social media account of the owner I haven't seen any other proof about Christina Hooper being an expert in this field.
I don't know about you, but I believe someone needs to be credible to be trusted. It's like having the upper hand in a calculated risk so you know you're going to get what you're here for.
2. Expensive
You won't get to learn anything important unless you fork out hundreds of dollars. It doesn't go in line with their claim to be a "complete" learning system.
My take on this is: this was made for the inexperienced because they're the easiest people to trick. They don't have enough knowledge about how most things work so it's easier for them to swallow whatever is in front of them.
3. Limited Refund
I actually find this absurd. Most refunds can be made 30-60 days from when the product was bought. With Newbies On Fire, the refund can only be made within the first 24 hours!


This is actually a bad move made by the owner. It only shows she wants sure money because she's not confident enough about her product's output.
4. Hires Fiverrr Actors
I'm not saying Newbies On Fire is a scam. I'm just saying hiring actors is a common move done by scammers. I'd like you to judge for yourself at this point.
But think about it:
They really didn't have to hire actors if they had real people who can vouch if they're legit. This is why scammers resort to this strategy because they have no one to help them prove they can be trusted by people.
They didn't even do a good job with the script. All the actors say is they earned from it without really explaining how. Explaining how makes them a lot credible.
5. Income Disclaimer
It's a good thing to not make promises you can't keep right? But there's a bit of a problem in this case.
After they claimed to help you earn 100% commissions and show off 5-digit income proofs they'll tell you in the income disclaimer to not expect to earn as much as those who flashed their income.


Basically, they retracted all that they initially said. And mind you, this income disclaimer was deliberately placed in a very subtle area with very tiny font so those who don't poke around won't stumble into it.
6. Can Cause FTC Issues
Recruiting others to earn a commission puts them in the MLM scheme arena. Granted they have a digital product, the online course, but it's not enough to prove they're legit.
You see, MLMs need to have products to be legit because the recruitment commission alone won't make it sustainable. With Newbies On Fire, you have to buy the course so you can sell the same course to others.
In turn, the recruits also need to invite others to earn. The problem with this is the question of motive.
After you earn from new recruits, you'll have nothing else to sell them because the course alone is the sole product that really doesn't go in line with the purpose of MLMs needing to have products.
So, it's more a question of whether you're selling the product or the business opportunity with products attached in default. Many scammy opportunities are sued by the FTC because this part is unclear.
Recruiting others just to buy the online course means the MLM side of this opportunity is only a short-term money grab. This kind of system easily collapses because there are no other product offers to earn from. It will only end up in a cycle of recruitment.
7. Identity Danger
They'll be asking for your personal information like your phone number, address, and Paypal. It's dangerous to give this out especially to those who you haven't proven to be trustworthy yet because they can always hack your online accounts, sell the details to spammers, and worst steal your identity.
Is Newbies On Fire A Scam?
You can't pinpoint all phony rackets with just one look. Some are not so obvious at the start because they give off something seemingly valuable. Sometimes you'll realize it was a scam after it's done ripping you off.
Christina Hooper hasn't shown any proof she has a good and successful experience teaching others to make money online, let alone making money online herself.
Granted, she might have a sincere goal of helping others earn a living online. Still, it's not enough to make her an authority in the field.
The problem is, the selling point of Newbies On Fire is not the online course but the commission from recruiting others.
I give her credit though for putting face and name behind the product. Scammers choose to hide who they are so they can easily set sail and start rehashing scams to dupe more people.
So, what I'm saying is, Newbies On Fire has a chance on not being a scam yet it's a little too close to being one.
Newbies On Fire Review Closing Thoughts
Online training courses are great in helping you get a head start in paving your way to reaching your online income goals. But not all training courses work. You have to look beyond the surface to see if the content of the training is worth the price and if it can really help you learn your way to success.
Plus, you also have to check any ulterior motive which can mean trouble for you. While I can't fully say Newbies On Fire is a scam, it's still not worth recommending.
It doesn't really teach you from scratch, the owner has no credible background in making money online (other than promoting FB bots to make money), it's can't guarantee you'll make money after they hype you up with big numbers, and it involves pyramid kind of setup.
Here's the fact:
When you realize there's really no value to the course, you'll resort to recruiting to make money.
Recruiting alone won't stand for long. One day people will realize what you've realized earlier, and no one will sign up for this anymore. This means your investment is being burned to ashes.
Maybe that's why it's called Newbies On Fire because you'll be burning money with no returns.
If you really want to make money online, I suggest you try affiliate marketing.
With affiliate marketing, there's no need to recruit plus you can check the training out for free. You won't have to worry about a trashy money-back guarantee. (It rhymes, I better consider doing poetry!)
Not just that, you have tons of products to choose from. There's no limit to what you can promote and earn from.
Best of all, it's guaranteed to make money. Not the way scams make it seem though.
With legit opportunities, you have to put in the time and effort to build your business. When you're done with that part, you can start earning night and day, even when you're away from your computer.
If you're interested in how this works, you can check out this Wealthy Affiliate review.
You see, with any opportunity you have to put the hype aside so you can see the real picture. Credibility is one important factor which should always be present too.
Making money online is possible not through catchy-named scams but through time-tested opportunities. You don't have to take my word about affiliate marketing, you can check it out and see for yourself.
How I Make A Living Online?
After years of working in call centres I finally figured out how to create a 5-figure monthly passive income stream and become financially free.
Thanks to the right training and a lot of hard work I kissed my old boss goodbye and booked a one way ticket to Thailand.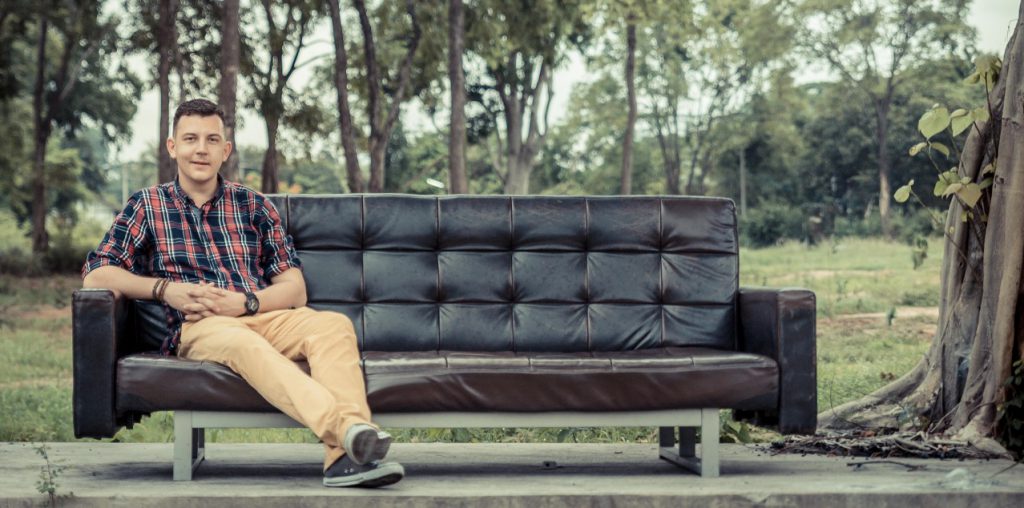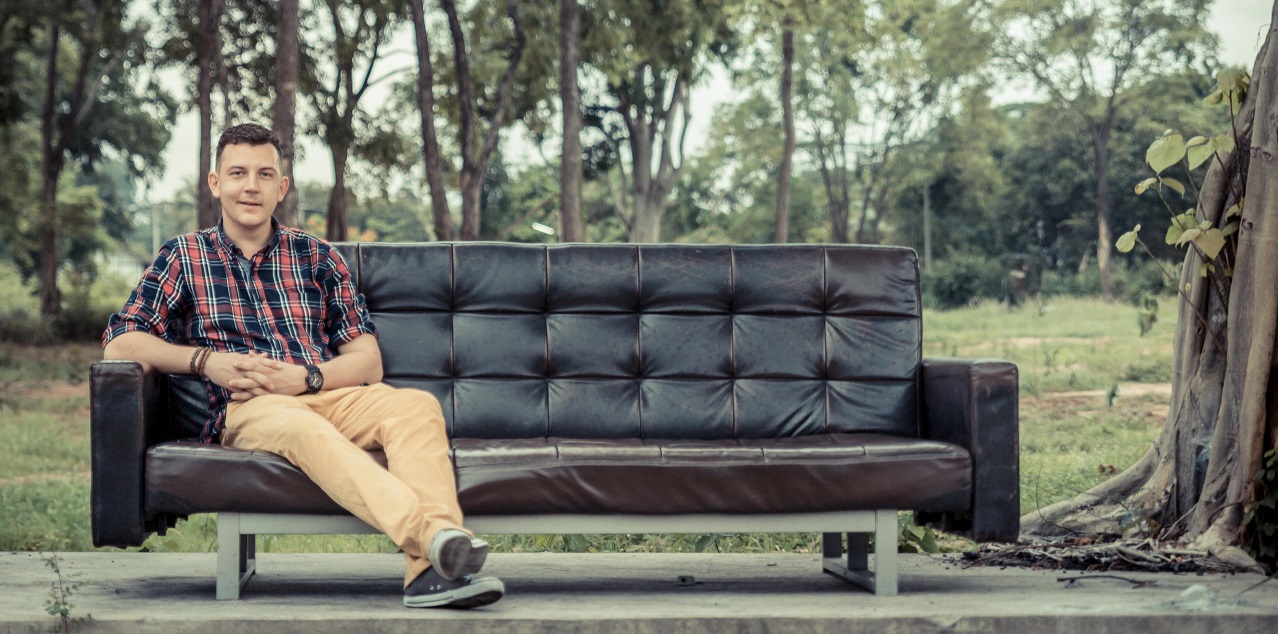 So if you're serious about building a thriving online business, click here for the exact step-by-step formula I follow.
Questions?
Do you think it's logical to trust an opportunity or a training which can't really explain how it can help you make money? Or is it best to opportunities that have been proven to work? Share with us your thoughts and drop it in the comment section below.
Simon Crowe is on a mission to help as many people as possible kiss their bosses goodbye.
Take the free Commission Academy course to discover how to smash your online income goals and make your dream business a reality.