If this is not the first review you've read about LifeVantage, you've probably come across a couple of them saying that it's a pyramid scheme wearing a mask.
If you haven't read them yet, there's no need to because, in this review, I'm going to tell you all the things you need to know about LifeVantage. Is it legit or just another scam?
If your goal is to make money online, you're in the right place. More than just telling you all about LifeVantage, I'm also going to tell you about a better option out there which is more worth your time and money.
LifeVantage Review At A Glance
About: LifeVantage is a retail company that later on shifted to becoming an MLM.
Price: $50 for the starter kit and $130 monthly to reach the 100 PV requirement.
Pros: None.
Cons: Low success rate, expensive products, received an FDA warning, and faced 3 lawsuits.
Verdict: LifeVantage is an unstable MLM to invest in. You'll be spending more than you make just to keep up with the monthly quotas. 

Can You Really Live Up to 1,000 Years With LifeVantage?!
We'll see about that.
LifeVantage started out as a retail company back in 2003. It switched to MLM 6 years later.
However, research also says that LifeVantage dates back to 1988 with products focused on reducing "oxidative stress", making you live longer.
I'm just not sure that by saying "longer" they mean a thousand years. You know better it;s just a marketing tactic.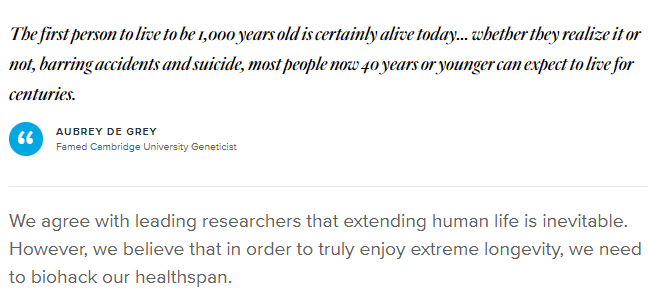 Darren Jensen is the CEO and President of the company; he probably fits the job because he has around 25 years of experience in the MLM space.
In general, I see LifeVantage as an MLM who loves to use a lot of scientific jargon to convince people how cutting-edge and effective their products are.
But before you blind yourself with those claims, we'll magnify LifeVantage to see all the smooth and rough surfaces the company has.
LifeVantage Products
Most companies selling some sort of product concoct a gimmick to draw people's attention. For LifeVantage, it's the "biohack". They say it's a way to take control of your biology.
LifeVantage says biohackers are people who believe in experience-based knowledge. They anchor on the mindset: show me the research and I'll try it.
To me, this is just LifeVantage saying, "You believe in science if you try out our products". And using science as leverage, you end up convincing yourself it works or else you'll just be someone not smart enough to see the effects of this "science".
Some psychological pressure there, eh?
Anyways, LifeVantage says that their products are based on Nutrigenomics: a new science that deals with aging at a cellular level.
Their flagship is the Protandim line that claims to reduce oxidative stress by 40% in just a month. It also implies it results in mental clarity and sustainable energy.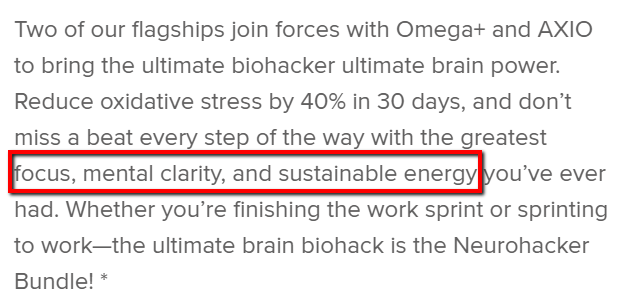 But if you want your whole body to experience the "technology", you have to buy their TrueScience skincare line too because it "naturally repairs and rejuvenates skin cells".
Here are other benefits LifeVantage supplements claim to have:
Promotes cellular repair
Protects cells from free radical change
Enhance energy level and performance
Boosts cellular health
Targets genes to support chromosome maintenance
Here's the kicker:
Along with those supposed benefits is an FDA disclaimer saying these products are not FDA evaluated.
How To Join LifeVantage
You need to spend $50 for the starter kit. This includes:
Product samples
A guide on how to get your business started
"Blueprint" for success
Other than that, if you want to stay active, you have to reach the quota: 100 PV. If unfortunately, no one buys from you, you have to buy them yourself, or else your account will get suspended. This can cost you around $130 every month.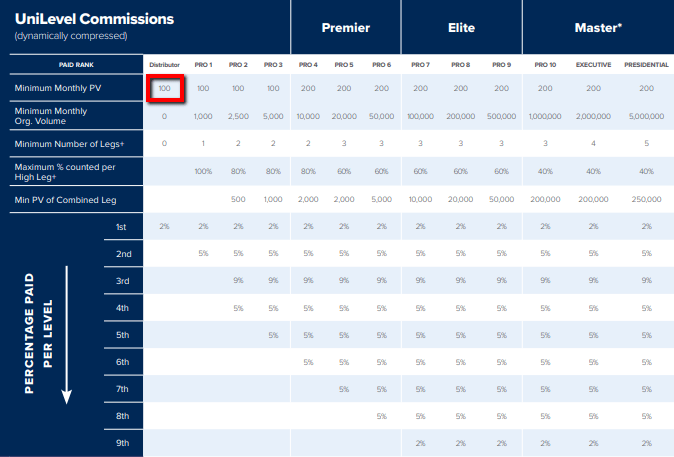 I've already discussed this tactic with the Isagenix review. These quotas are subtle pressures for the company to regularly fork out money from you.
You'll just end up realizing you've spent way more than you will gain with a house filled with products you won't finish using.
Just do a little math about how much you'll spend in a year:
$50 + $130(12) = $1,610
And mind you, this still doesn't include marketing costs like paying for Google ads and online marketing trainings.
When I talk about the compensation plan, you'll clearly see how outrageous this is!
LifeVantage Compensation Plan
Here are 12 pages of MLM jargon if you're interested in solving a puzzle more complex than Algebra.
Here's what I know with compensation plans that are hard to understand: they're consciously designed that way so you won't realize how much money you'll waste in the process.
I'll try to make your life easier.
Here are 8 ways you can earn from being a LifeVantage distributor:
1. Retail Sales Profit – the money you earn from personally landing a product sale
2. Smart Start Bonus – 40% PV is paid to a distributor who's recruits buy qualified products
3. Launch Bonus – a 5% commission for selling product packs
4. Unilevel Commissions – a month after joining, you can earn 43% PV on each product sold
5. Generational Matching Bonus – a distributor earns 10% from 5 levels of downline
6. Global Elite Bonus – 4% PV from the total PV of the company's global sales is given to qualified distributors
7. One-Time Rank Achievement Bonus – $100,000-$500,000 is given to qualified distributors who has a Pro 10 rank in monthly increments.
8. Multiple Business Centers – Pro 5 distributors can insert more personal distributor positions in their downline
The thing is, these were only 7 ways to earn until May 2020. Retail profits were not part of this which means the focus was more on making recruits than selling products.
They could have seen the need to clean their act so they started including profit sales.
Looks like you'll make a great deal of money with all the ways you can earn right? WRONG!
Check out this income disclaimer: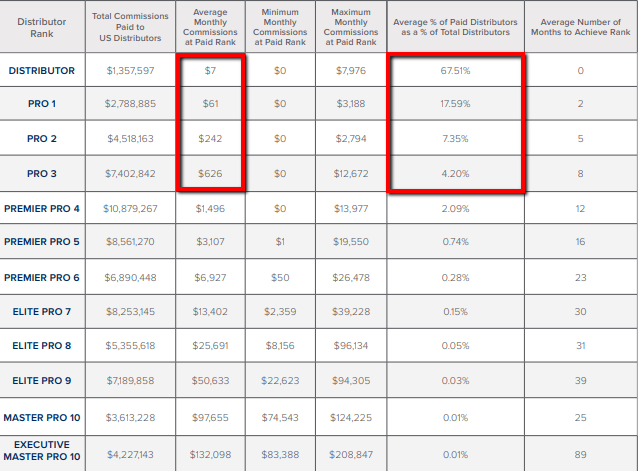 The majority of basic distributors only earn $7 and Pro 1 members only earn $61 each month. You spend $130 a month just to stay active only to earn way less than you spent!
And mind you, this is 85% of the total number of members.
So you see, when you join LifeVantage, you'll just be another number who will sweat it all out to make a sale that won't make you enough money.
Honestly, MLMs can only work for those in the company first, those are the only people who make a good deal of money here. The rest will just be sucked up of cash for those few to enjoy.
LifeVantage Cons
Nope I didn't forget about the pros, there's just nothing to write there.
1. Low Success Rate
If I haven't emphasized this enough, here it is. 99% of MLM members end up quitting because they'll realize there's no real income there.
2. Trying To Put Important Details Out Of Sight
2 of the things I always check first with MLM websites are income disclosures and compensation plans. I had to dig every nook and cranny in the website to find these.
If they're not making it easy to find this info, they clearly don't want everybody to see the whole picture. They don't want people to realize how low the income potential is.
3. Expensive Products
This is not unusual for MLM products. They're always twice or thrice the price of retail products. It's going to be hard to find people who'll opt to buy these instead of the cheaper ones.
Making money online isn't complicated…
This video will show you exactly how to get started. Tap to watch now »
4. FDA Warning Issued
FDA issued a warning letter to LifeVantage for claiming they're products can cure diabetes and cancer.
5. 3 Lawsuits Filed Against Them
So Is LifeVantage A Scam Then?
The lawsuits are not enough to conclude that LifeVantage is a scam. After all, they have a legit product line (even though it's overly-hyped as cutting-edge supplements).
But that alone doesn't make it the best way to make money online. It's not even a good choice. You'll only end up losing more money for trying to keep your membership active.
It won't be able to sustain you for the long run and it can't help you quit your 9-5 job.
So if this is not how you can make money online what will?
LifeVantage Closing Thoughts
If you want to get the whole pattern with MLMs, I suggest you check out these reviews: Xyngular, Total Life Changes, and Vida Divina.
By then you'll realize how little your chances are in making it to the so-called financial freedom MLMs offer.
A great way to make money online is to work on something you're personally interested in. With MLMs, you're limited to the products the company offers and they're always something you're giddy about. You might even have a hint of doubt in it really works as they claim it to be.
But if you work with something you truly like, getting people convinced of how great what you're promoting is not a climb in the mountain.
A great way to make money online is through affiliate marketing.
I'll give you a few reasons why:
It's free to get started
There's no recruiting required
You can promote what you like from millions of choices
You will be trained from scratch
You won't have to worry about inventory, customer support, and of course quotas
Once you setup your website, you can earn even when your asleep
These are just some of the reasons; you'll discover more as you give it a shot.
If you're ready to jumpstart your way to make money online, click here.
How I Make A Living Online?
After years of working in call centres I finally figured out how to create a 5-figure monthly passive income stream and become financially free.
Thanks to the right training and a lot of hard work I kissed my old boss goodbye and booked a one way ticket to Thailand.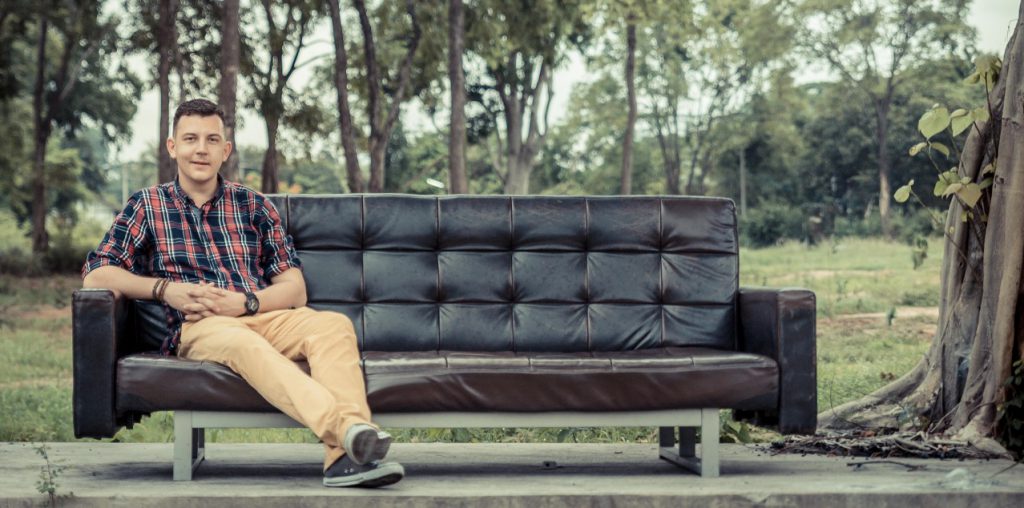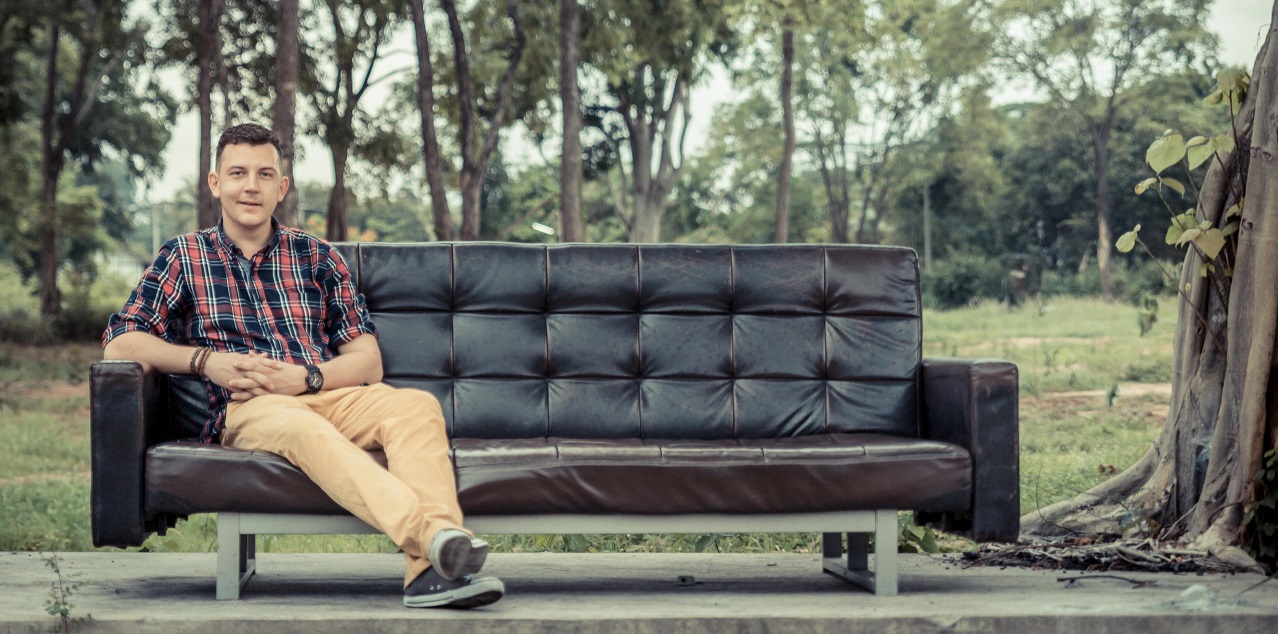 So if you're serious about building a thriving online business, click here for the exact step-by-step formula I follow.
Simon Crowe is on a mission to help as many people as possible kiss their bosses goodbye.
Take the free Commission Academy course to discover how to smash your online income goals and make your dream business a reality.