Online businesses like dropshipping and affiliate marketing are growing industries and it will keep on going stronger as time passes by.
If you're looking to shift in making money online you'll probably want to make the best out of it by earning as much as you can. Some people look to Convertica as leverage, but is it legit or just another marketing scam?
Tons of people are tired of paying phony marketing firms that turn out to be just white label resellers or people who resell another company's product or service and make it their own. They usually charge hefty fees with no results, which only hold back your business rather than scale it.
If you're afraid Convertica is just one of those agencies offering a shiny quick fix, this review will give you the dose of truth you deserve.
Convertica Review At A Glance
About: Convertica is a conversion rate optimization agency promising to increase conversion by 20-100+% for your online business. 
Price: The rate depends on the scope on of the work. A free audit and they promise you'll make more than what you paid for.
Pros: Offers free audit, data analysis, split testing, and end-to-end reporting, basically what you can expect from a conversion agency.
Cons: Not upfront about the cost. Still reasonable given the work needs to be gauged first.
Verdict: Convertica is not a scam. The owner is credible and they provide social proofs from known online brands.

What Is Convertica
It's a done-for-you CRO agency founded by Kurt Philip back in 2016.

Kurt started on his own and later built a team to handle the rising demand for his services. He works with CRO expert and web development team members from the UK and Asia.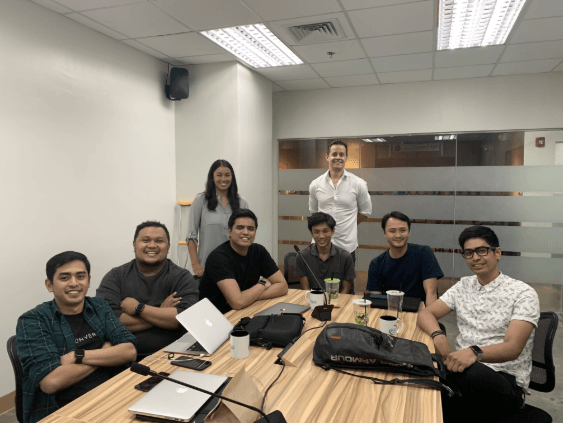 He claims that in just 18 months alone, he helped more than 500 websites increase their earnings.
You're probably familiar with SEO but CRO might be something new to you. So what is it anyway?
It's basically a combination of art and science used to figure out how to increase a website's visitors. Not just any visitor, but visitors who are ready to respond to calls to action whether it is buying something or filling out a form.
It's a science because it makes use of statistics and testing, it's also an art because it involves applying web design skills and strategies.
Convertica uses a systematic approach to pinpoint what prevents a business owner to make the most out of his website by improving its chances to interact with potential customers. It can help dropshipping businesses, affiliate marketing, and even lead generation.
What's Convertica's edge?
They claim to build personalized strategies so it's no one-size-fits-all approach. They look at analytics before telling you what strategy works best for your website.
Because they have experience helping hundreds of websites, they already have lots of data in different niches that they can develop for your website.
If this is really how everything works, I think Convertica has a great potential.
Convertica Pricing
It depends actually. Before they tell you how much it costs, they'll first need some statistics from Google Analytics from you. Only after will they provide you with the price you'll have to fork out. But research tells me it's not cheap.
However, they'll make you feel at ease with the promise of increasing sales enough to cover the cost you'll have to pay. If that's the case, then great!
But it really should be more than just covering the cost, otherwise, it'll just breakeven which makes their services useless.
Making money online isn't complicated…
This video will show you exactly how to get started. Tap to watch now »
How Convertica Works
In a nutshell, they'll run some stats, give you optimized website design mockups, test the original design with the mockup, and then when it gives the result you want, they'll apply it to your website. Pretty much a done-for-you service minus the "100% increase" hype. They'll actually tell you just a two-digit increase percentage which sounds more real.
Let's say you have an affiliate business you want to earn more from. They'll say that to increase your revenue you'll need more visitors to click as soon as possible in context with a comparison table and you'll have to attract visitors who are ready to buy even before going to the affiliate website.
So you need to appeal to people who are set to buy something from you the moment they visit the website. The kind of visitor who doesn't get lost in many other pages without first making a purchase.
How do they do that?
1. They make a site audit which is pretty neat because they offer it for free. It's like being given a freebie even before you hand out some cash to them. It exerts a pull on people actually.
So the site audit is an assessment they make using research tools (the one I told you about them asking you for a Google Analytics result for your website). They use these statistics to look for areas where revenue is leaking. Based on that, they'll make a strategy to close up that leak so you can earn more.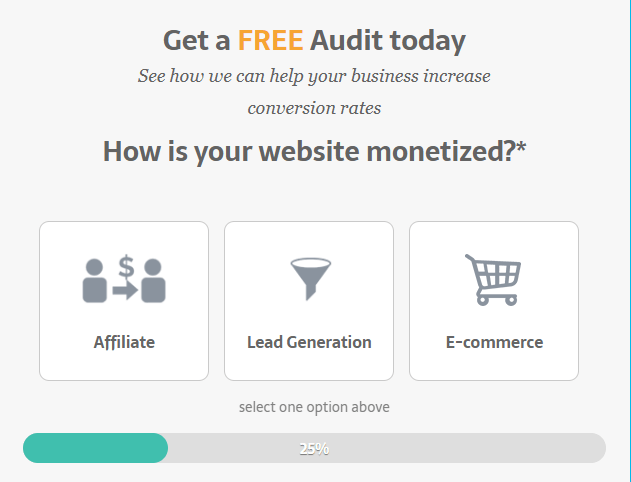 2. They proceed to make website samples based on the stats. They improve your website design using both front-end and back-end coding. They also make sure this doesn't affect search engine rankings.
They usually consider:
User experience
Design
Content
Conversion funnel
CTA buttons
Visual aids like videos and images
Convertica usually starts off with the top 10 pages that get the most traffic and revenue. This will help get an earlier increase in income than starting off somewhere else.
CRO is a large task to take after all so by starting off just anywhere, things can get overwhelming and you won't be expecting sales increase the soonest time possible. You wouldn't want that do you?
3. After doing the needed tweaks they then test the new design against the original one. They use A/B testing tools where they bring the same amount of traffic to both designs and see which earns better.
Convertica then sends you a test report before applying the tweaks made.
Here's a sample of a website they tweaked: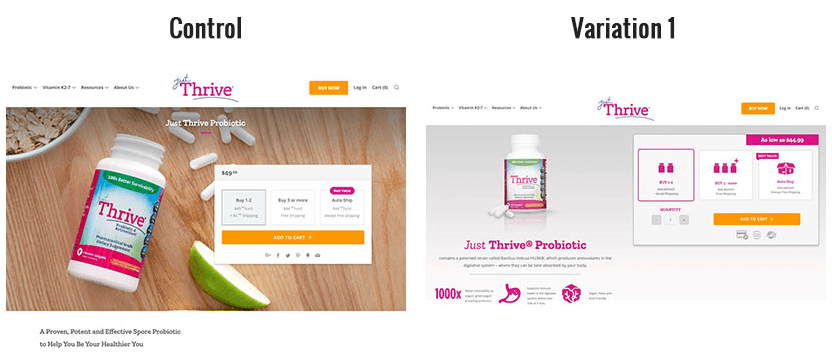 What I Like About Convertica
1. You'll Get A More Effective Website
More than just getting people to know your website exists, Convertica optimizes it so visitors will respond to a call to action. This means higher conversion rates and more sales for you.
2. More Customers
When you get more people to buy, more people will be talking about your website which in turn means, more people visiting it.
3. Free Audits
Even without handing them a penny yet, you'll get a bite of their services. The audit will make you see how they can do the work for you so you'll be paying up or something you get a clear idea of.
The great about offering a free audit is it makes you more confident in doing business with them.
4. Personalized Services
Unlike scammy hyped-up DFYs that claim to work for everybody, Convertica professionally offers solutions tailored to your website's needs. And practically, it's more effective.
Think of this:
Will a doctor prescribe you medication without first asking how you're feeling? Of course not right?
So if ever you come across DFY software or services that claim it can do magic for you without asking anything about your website, you might just be in for a dangerous pill.
Convertica analyzes what you have and what you need and realistically that's how it should work. They use user-testing, site polls, heat maps, and session recordings to get the job done for your personal needs.
5. Uses Split Testing
Using A/B testing assures you that Convertica doesn't just pick out random strategies that can work for you. It means they use stats to come up with strategies that will do best for your website
And this is a very important strategy because honestly, you won't know what works until you give it a try. It also means they can make the needed adjustments with the results they get from testing, more data for them to base on.
6. Updates Clients
They don't leave you wondering how things are going about what works and what's not. They have a communication department to fill you in so you won't be left on the dark.
Is Convertica A Scam?
Honestly, I'm quite optimistic about this company. It's different from the phony marketing firms who build up so much hype to get your cash into their pockets.
Another thing that convinced me this was a legit agency is that Kurt Philip was on stage in an SEO Conference. This pretty much tells me he's got authority in what he does and people in this industry view him as an expert in the field.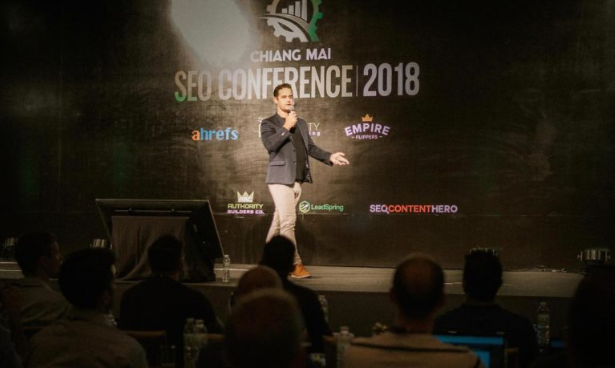 If you want to know more about the people behind Convertica, check out this page.
Convertica Review Bottom Line
Finding legit services to help you out in earning more is like looking for a needle in a haystack. Not everybody is fortunate enough to find the right needle. Most of the reviews I made gave me a scammy sensation, but not Convertica.
Kurt Philip seems credible and he's not hyping things up. I really appreciate how professional he offers his services.
If you want to check of Convertica can work for you, by all means, check out their website. You just have to fork out some hefty budget for that.
Personally, if you want to start with something more affordable, you can check out this in-depth Wealthy Affiliate review. For $47 a month you get the training needed and web hosting to turn your website into a money-making machine.
Making money online isn't complicated…
This video will show you exactly how to get started. Tap to watch now »
Even without Convertica, you can make the best out of your website, you just have to put the time and effort in. You'll also need to upgrade your skills and that's where Wealthy affiliate is handy.
You can even learn CRO for free from watching Youtube videos.
The bottom line is, it's your choice, you decide what works for you.
How I Make A Living Online?
After years of working in call centres I finally figured out how to create a 5-figure monthly passive income stream and become financially free.
Thanks to the right training and a lot of hard work I kissed my old boss goodbye and booked a one way ticket to Thailand.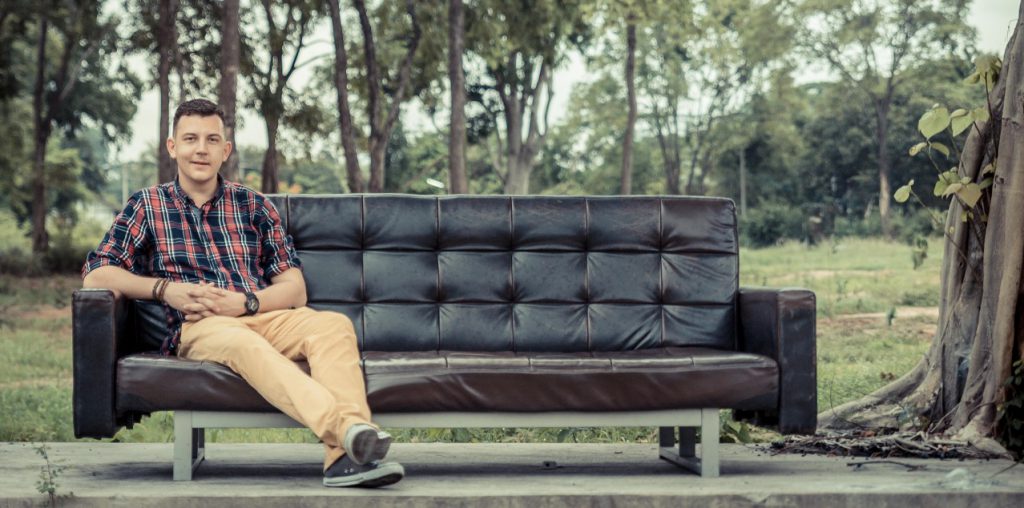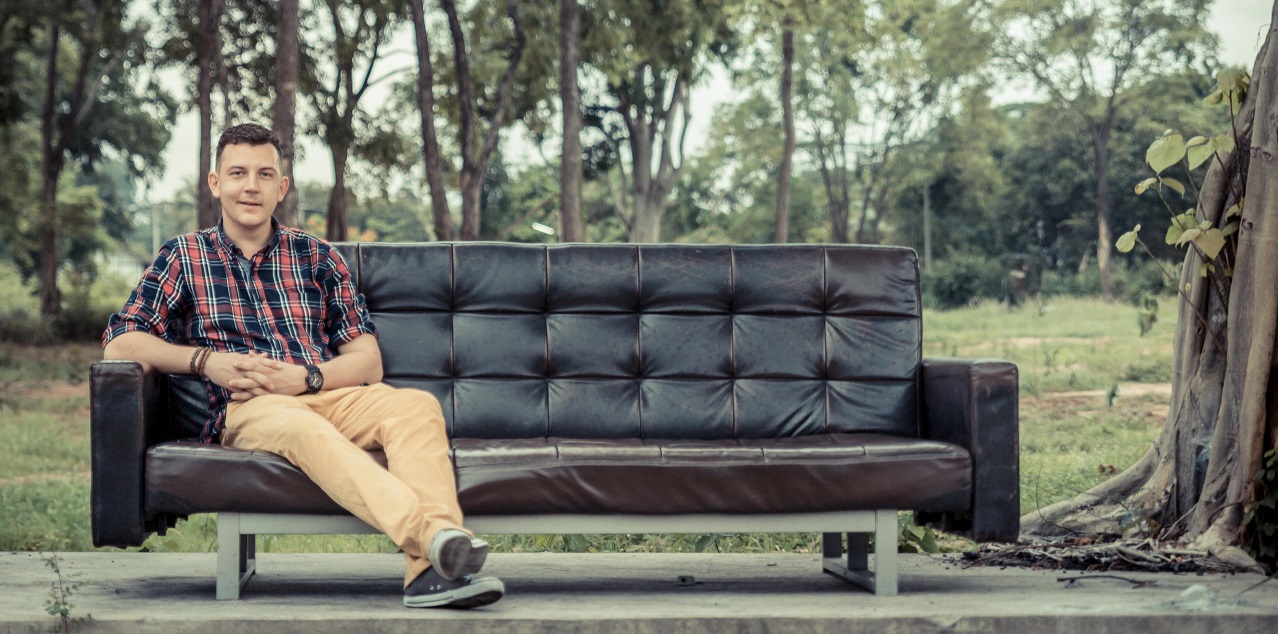 So if you're serious about building a thriving online business, click here for the exact step-by-step formula I follow.
Do You Think Convertica Is A Great Boost For Your Business?
Do you have a first-hand Convertica experience? Do you want to know more about Wealthy Affiliate? Shoot your thoughts in the comment section below. We'd love to hear what you've got to say.
Simon Crowe is on a mission to help as many people as possible kiss their bosses goodbye.
Take the free Commission Academy course to discover how to smash your online income goals and make your dream business a reality.