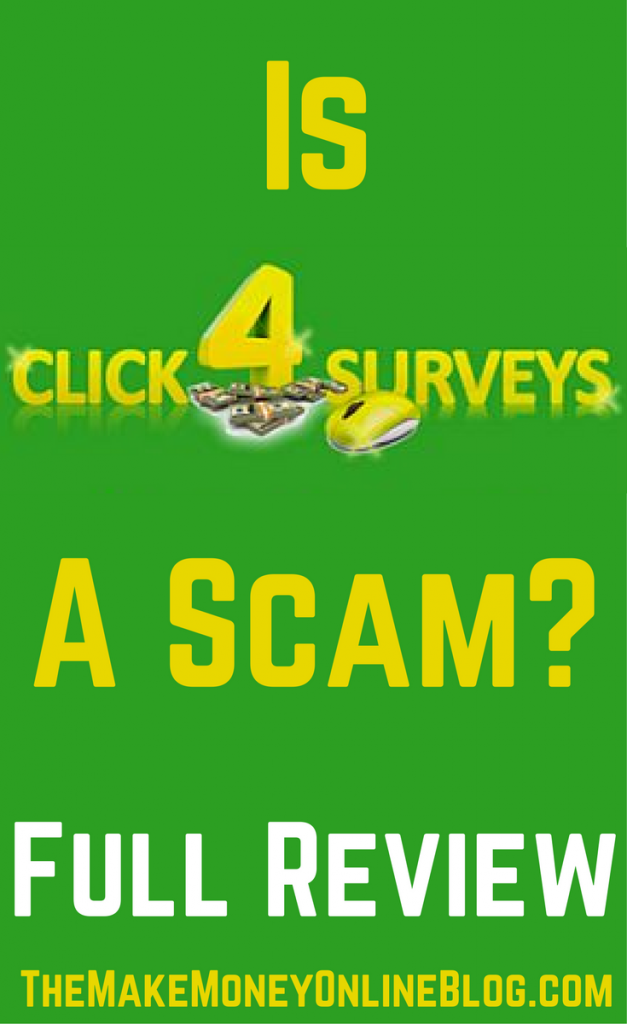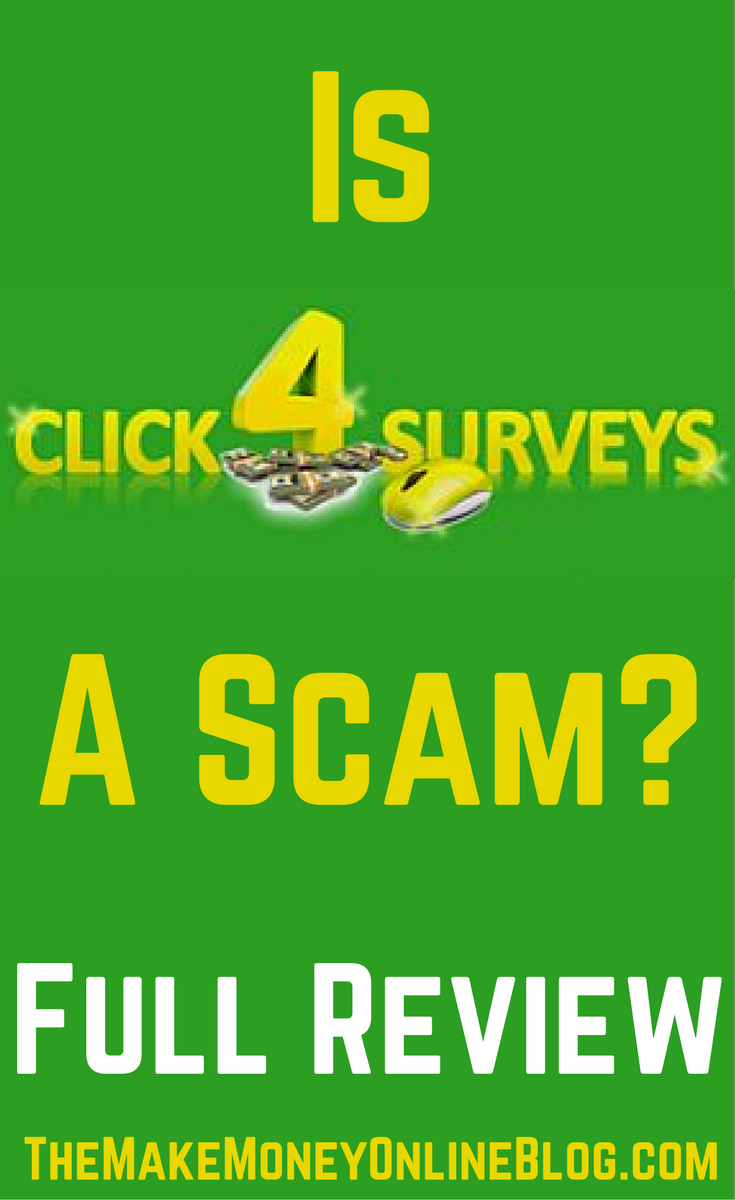 On the Click4Surveys site you'll read a story about a man who was up to his eyeballs in debt until he started taking surveys and making $3,500 a day.
He says he can show you exactly how you can do the same (you just have to pay him the $97 membership fee first!)
These are pretty bold claims and $3,500 a month is surely life-changing, but can you really put your trust in these claims or is Click4Surveys a scam designed to get you to part with your hard-earned cash?
This is what we'll be covering in this Click4Surveys review.
Oh and just so you know, I'm not affiliated in any way with this site so I'm free to say it as it is and give you my 100% honest opinion.
Click4Surveys review
I always try to give a fair and balanced review, pointing out the pros and cons of any particular site but with Click4Surveys this isn't possible.
There's nothing good I've found about this site and no advantages to joining.
The Click4Surveys website is very deceiving and the only person making money here is the website owner himself.
Not only is Click4Surveys a site you have to pay to register with, they're one of the least legitimate paid survey sites I've seen. If you're looking for a good, well-paying survey site check out my Swagbucks review here.
The number one rated paid survey sites on the web, they're completely free to join and they always pay out. As far as paid survey sites go, Swagbucks is definitely the best option.

Signing up to Click4Surveys will cost you $97
That's right – you actually have to pay just to get access to these surveys.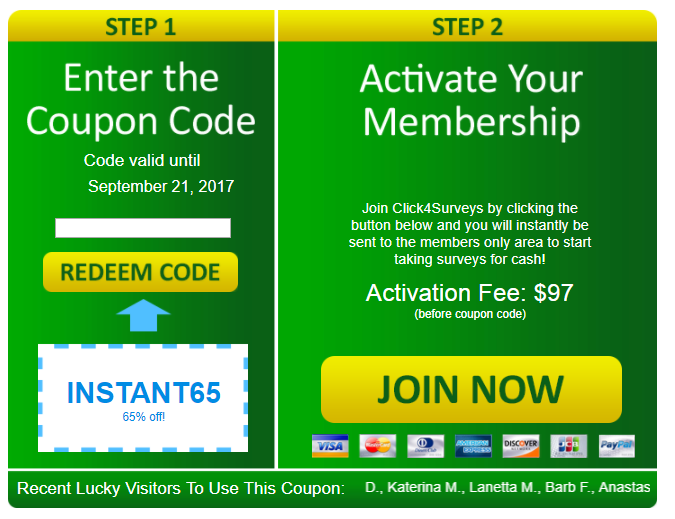 I'll be honest with you, this is the first time I've ever seen a survey site that had the balls to try and charge you.
Most people look for survey sites to find a way to put money into your pocket, not take it out before you've even got started!
Once you've handed over your $97 'membership fee' you're redirected to the Global Test Survey site which is a free survey site.
As soon as you've paid and you see you're just getting access to free survey sites, you're going to wonder what you're actually paying for. This is why Click4Surveys has a 'F rating' with the Better Business Bureau.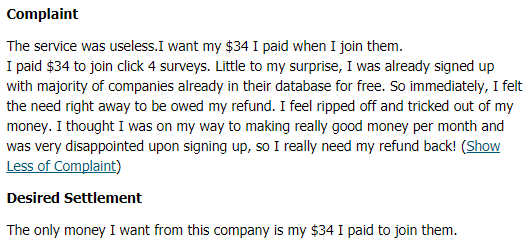 The video testimonials are fake
That's right, every video testimonial you see is from people from Fiverr.com who have been paid $5 and told what to say.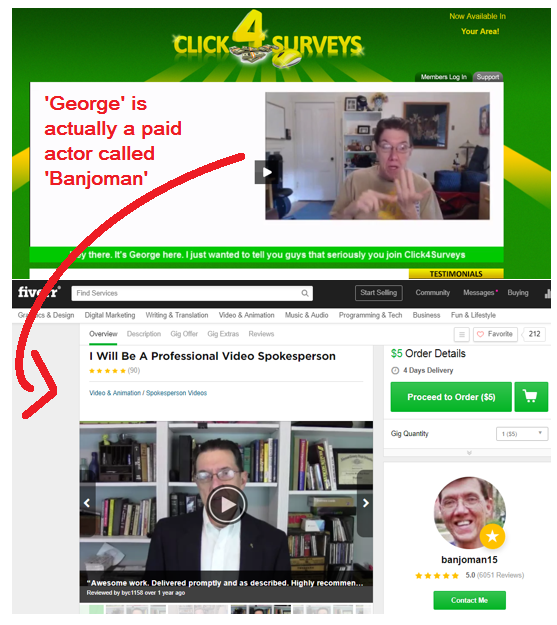 It even says so in their earnings disclaimer.
Take 'George' for example. He says he's addicted to Click4Surveys and it's working…
He goes by the name 'BanjoMan15' on Fiverr.com where he offers his video testimonial services.
In fact, everything on the Click4Surveys website is completely fake…
The video testimonials, the earning claims, the paid video presenter, fake bank accounts shown as proof….
You can't trust a single thing you see or hear. If Click4Surveys was safe and legit, they'd be able to show you real stories from real people who have made money taking their surveys.
But they're not so they can't.
You'll never make $1,000's a month filling out surveys
If you want to know if Click4Surveys is a scam, take a look at how much they say you can earn…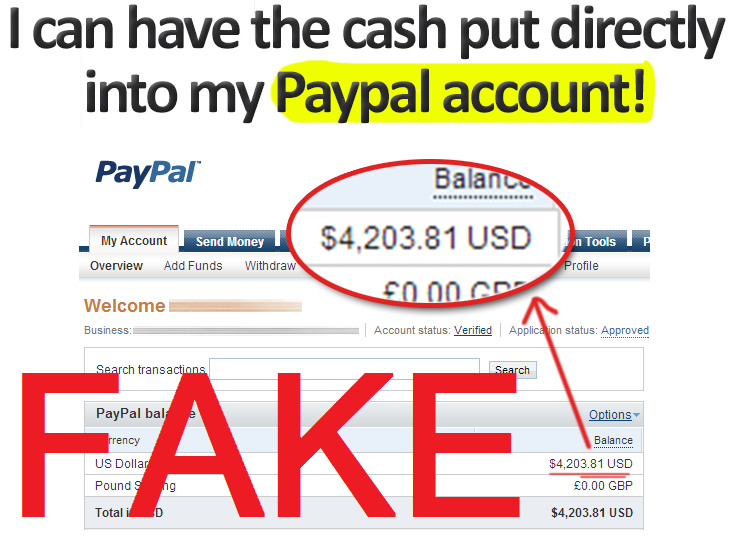 Click4Surveys claim you can make $75 for a single survey! The site even says they can teach you the secret to earning $3,500 just by taking surveys online.
Scammers often exagerrate earnings claims just to suck you in – don't fall for it!
Promises of easy and fast cash are easy to make but I've seen nothing that proves to me this claims are real and nothing on this site can be trusted.
Their FTC disclosure is an outright lie
What's funny is that when you read their earnings disclaimer, they openly admit that the video testimonials are from paid actors who have received money to say what they said.
But then the scammers behind Click4Surveys goes one step further and says that the actors from Fiverr.com received free and full access to the program and that they were just voicing their opinion based on their own experienced.
This is a total, bare-faced lie.
They're using outright deception here in an effort to comply with FTC regulations but the fact of the matter is these people were paid $5 and then told what to say.

Is Click4Surveys a scam? Yes it is in my opinion!
To say that something is a scam is not something I take lightly at all.
The vast majority of survey sites come under the "legit – but low paying" category but in this case, I have to say Click4Surveys is a downright scam and you should definitely avoid it.
Taking surveys online takes a lot of time and effort and the payout is not normally more than $1-$2 per hour, but if you're determined to go down the survey-taking route then click here to find out more about my top-rated survey site.
For those of you who are looking to make more than an extra $20 a month and build a serious income online, by far the best way to make money online that I've found is affiliate marketing.
I started my first affiliate marketing website in 2014 and now I earn more than $6,000 a month. No it didn't happen overnight and yes I had to work at it but it's definitely worth it.
If you'd like to find out where I learned how to do this, check out my Wealthy Affiliate review here and get free access to the beginner's training course where you'll learn everything you need to know step-by-step.

I hope this Click4Surveys review helped save you some money if you were thinking about paying out the $97 joining fee. If you have questions at all about anything or would just like to say "thank you", please leave your comment below! I read them all and respond to them personally.
Related posts:

Simon Crowe is the founder and editor of The Make Money Online Blog on a mission to help as many people as possible kiss their bosses goodbye.
Watch this video here to discover how to smash your online income goals and make your dream business a reality.