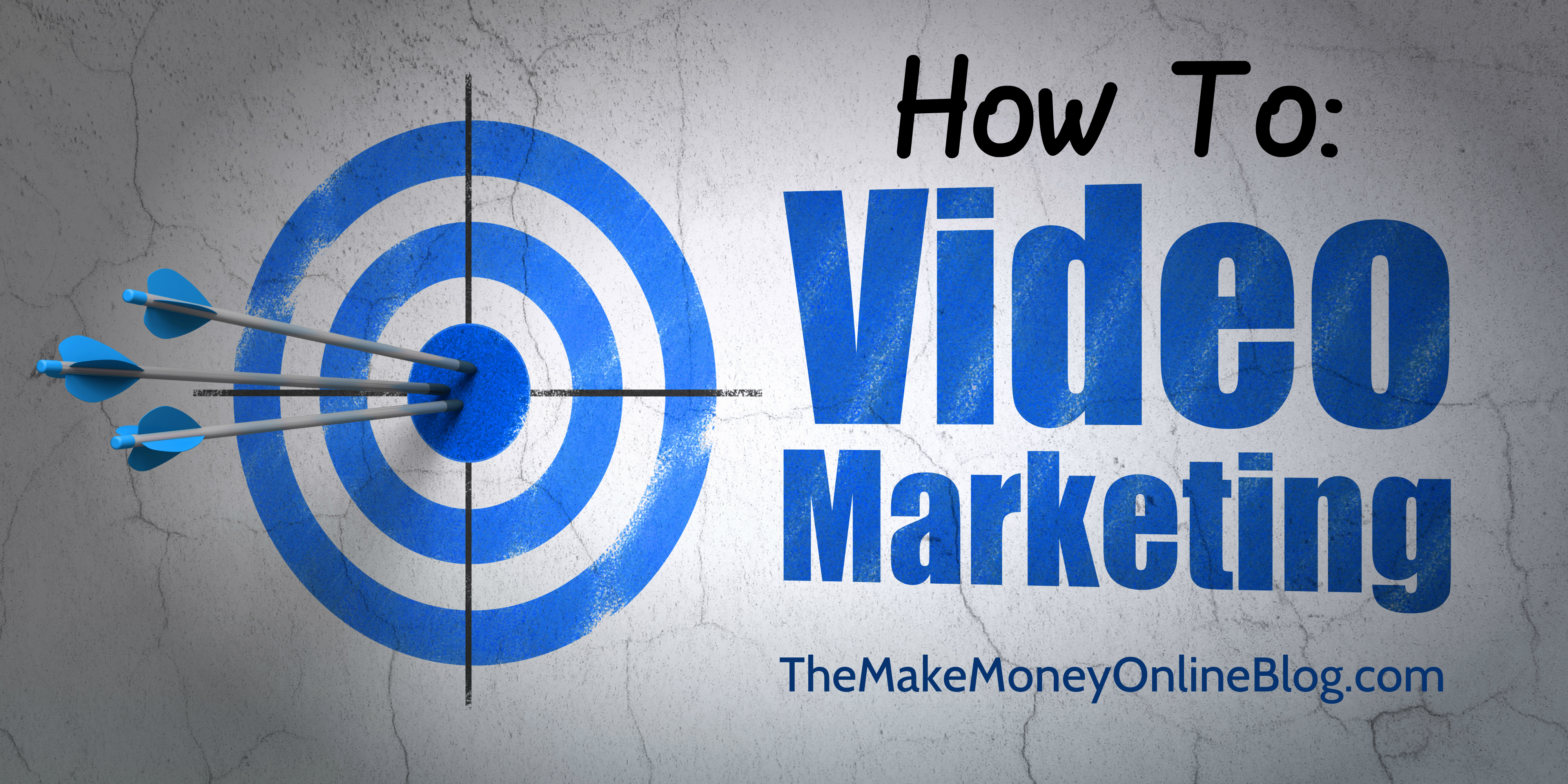 Last Update 10th May, 2017.
Are you interested to know how to run a successful video marketing campaign? Welcome to the How To: Video Marketing Guide.
After email marketing, video marketing can be one of the most effective ways to market your business – if done in the right way.
Most businesses come to a standstill or limit their potential reach simply because the owners do not know where to begin when it comes to creating and running a successful video marketing strategy.
Before we get into the how to's of video marketing, let me just share with you a quick infographic that shows just how powerful video marketing can be.
By starting a video marketing campaign you really could be reaching a new audience of millions…

The rewards of investing in video marketing strategies are clear… let's get to creating a successful video marketing campaign.
Get the most of YouTube and your video marketing campaign by implementing any of these 11 top techniques.
1. Make your title count
Just like headlines to blog posts, video titles are capable of pulling powerful traffic.
There are two major reasons why titles are important.
a) Great titles are capable of grabbing the attention of the viewer.
b) When you use appropriate keywords within your title, they are more likely to show up on search engines.
(It's impotant to note that YouTube is owned by Google; meaning there's a strong connection between videos and search engine results.)
2. Include your clickable URL inside your video
When you're editing your video, make sure that you take advantage of the available editing features. Adding text boxes to your videos is vital; this is where you will be able to display website addresses and this is also a great way of getting exposure.
If you don't have a website, you should. A blog and a YouTube channel is a powerful and winning combination – Google will like you a lot.
Since Google bought YouTube, videos are appearing more and more in search engine results. If you're making a video, simply write a blog post about it too and embed the video into your post.
Recommended reading: How To Start A Blog
3. Take advantage of video branding opportunities
To help build your online presence and maintain branding consistency within your video marketing campaigns, it's important to have your company logo displayed prominently.
If you don't already have a logo, using sites like Fiverr.com gets you a professional logo without the usual heavy designer fees. (Just always check seller ratings first)
YouTube have free tools to help you add your logo as a small icon in the bottom corner of your videos.
4. Go beyond YouTube
When we're talking video marketing it's easy to instinctively think 'YouTube'. But there are other viable options too…
Vimeo is a prime example of a great video hosting site with lots of traffic.
Also, always ensure that you embed your videos onto your website. This will, improve the amount of time people spend on your site, build trust and encourage engagement.
5. Dedicate resources
You don't need a massive budget to run a successful video marketing campaign.
Hundreds of videos that have gone viral on social media were made on shoestring budgets, so don;t worry about having to hire a Hollywood production team.
You don't need formal studios or even top-of-the-line equipment. Most of the time it's just coming up with the right, original idea in the first place.
Do a video shoot inside an office instead of using a studio; get great HD camera that won;t break the bank.
Viewers are always impressed by originality (not to mention humourous) video campaigns, not the ones that cost the most.
Ideally, if you can hire a good videographer, they'll shoot and edit all footage and produce at least a short video per week for nothing more than $1,000.
If you're working on a tight budget, Again, Fiverr can help you with the editing part – simply send your raw footage to your chosen editor.
6. Figure out the stories that you intend to tell
There's no shortage of ideas! When planning out your video marketing strategy, start with your target audience in mind.
A good video marketing campaign will build on your company's reputation and brand image, as well as promoting products and getting your customers into your sales funnel.
Fun campaign videos are good for bringing out plain points about life apart from humanising your brand.
Product demo videos educate audiences and build trust.
Interviews with potential customers can build trust and rapport.
7. Don't show products without giving an explanation
Ever heard the saying "You can take a horse to water but you can't make it drink"?
That's a stupid saying – anyone who works in advertising or promotions, knows you only need to give your horse a salt cube to make it thirsty.
Horses? Salt cubes? What am I talking about?
What I'm trying to say is, don't offer solutions to problems people don't know they have yet. Don't answer questions your viewers haven't asked.
Start with the problem, give real-life stories and then and only then – give your solution – present your product or service.
8. Keep videos short
The average YouTube video is 3 minutes and 51 seconds long. Anything over the 5-6 minute mark and people won't click on your videos.
The most successful video marketing campaigns are short, bold and impactful.
Avoid long, snoozy video content that sends your viewer's clicker to the recommended videos section.
There may come a time, as you begin building your channel and subscriber count that will start to see a demand for longer, more content and informational driven video content. You'll know the time when it comes.
9. Never make an attempt of fading to black
If your viewers have watched the video to the end, don't leave them with just blank screens. They're looking for what to do next.
Provide a clear and concise call-to-action.
Recommend related videos. Ask them to like your company's Facebook page. Ask them to check out a product review. Promote upcoming webinars. You can even add a call to action within the videos- for instance, you can use quick poll questions halfway in order to gauge their interests.
Whatever you do, always end with a call to action.
10. Leverage the power of social media
The most successful video marketers know how to use social media to their advantage.
They create video marketing which is engaging, memorable and shareable.
Use Facebook, Twitter and Pinterest to further spread your company message and reach a whole new scope of people.
11. Prioritise analytics and measurement
Okay, so you've come up with a great, original and sure-to-go-viral-video, you've produced engaging and punchy video content, you've built up your channel and subscriber count.
Check your stats.
Doing due diligence when it comes to performance analysis is the only way to find out if your video marketing has been successful. Ignore vanity metrics (i.e. number of views), and focus on engagement.
How many people clicked on your website link? How many people signed up to receive their free sample?
Look out on the duration of the views, drop-off rates and repeat views.
Track the statistics down to individual viewer levels.
This valuable data will help you to determine whether your video marketing has been successful or not. Evaluating and changing is the best way to have a long-term, profitable campaign.
Here's a great video from JamesWedmore.com on how to make your YouTube videos better. Enjoy! 🙂
What are your thoughts? Share your experience.
Got questions? Drop your comments below!
Simon Crowe is on a mission to help as many people as possible kiss their bosses goodbye.
Take the free Commission Academy course to discover how to smash your online income goals and make your dream business a reality.