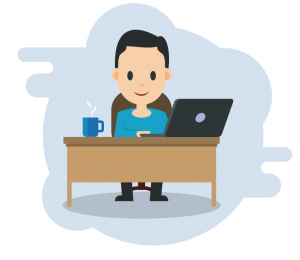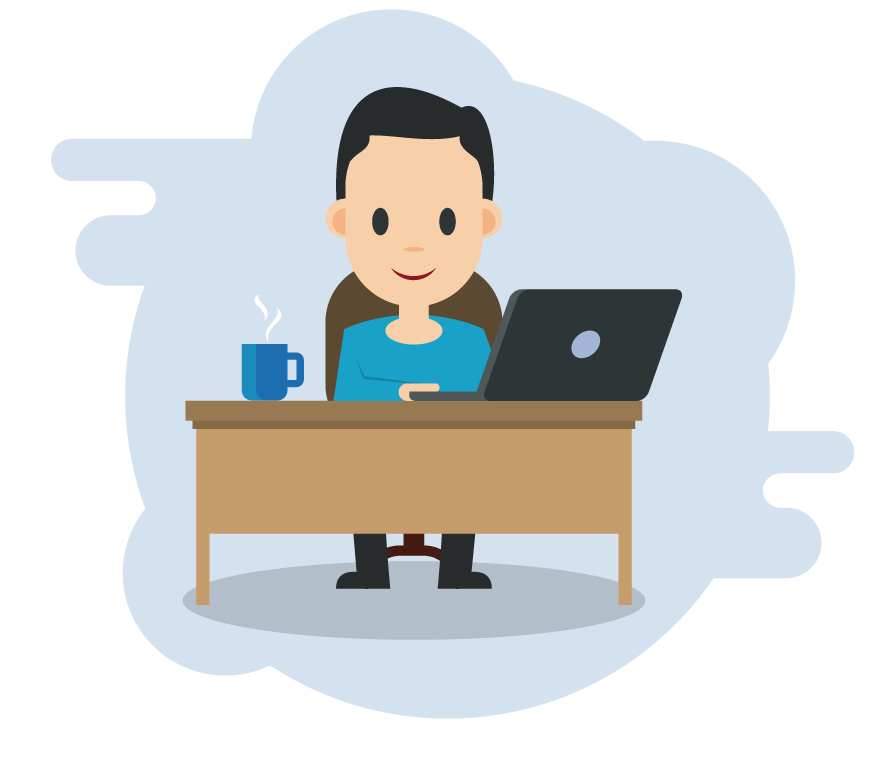 Looking for how to make money blogging from home?
Start talking about making money blogging from home and most would give you a sideways glance of
"Like what?!"
But there is a growing number of people, who are quietly making money blogging from their living rooms and home offices.
Let me be clear here:
I'm not talking about getting paid to write blog posts on other people's blogs.
I mean, why work for someone else, building someone else's online business when you can build you very money making blog?
Today I'm talking about how to make money blogging from home on a blog that you own.
This means working for yourself, not for someone else. It means not being hired as an employee, but making money as an independent self-made online entrepreneur.
So today let's get into the juicy details of exactly how to build successful websites and make money blogging from home ad then show you where you can get a free making money online blogging from home course that'll take you step by step.
How much money can you actually make blogging from home?
The potential to make money blogging from home is HUGE.
Imagine this for a second: let's say you start a business on your local high street. And let's not even talk about massive amounts of money you'll need to get started with rent, storage, utilities and staff just to keep your shop open for business between 9-5.
When you register a domain name and build a website, what you're doing is purchasing a piece of online real estate, but without all of the conventional overheads.
And you're open for business 24 hours a day, all year round.
And instead owning a small local business, from home, right where you are, you can reach a global customer base all searching for what you have to offer.
Are you starting to the see the potential of blogging as a way of making money from home? I hope so : )
Let's take a look at a few stats:
Right now there are 3.5 billion daily internet users. [Source: internetlivestats.com]
This is only 40% of the world's population – before 2025 this will more than double.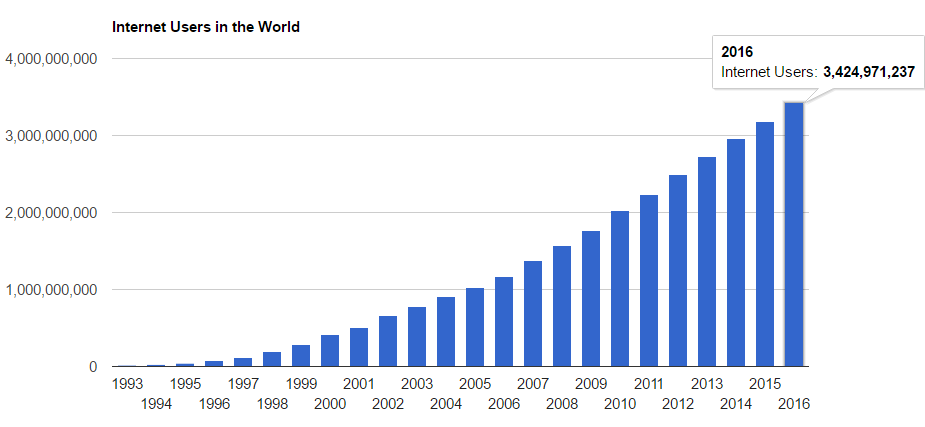 The Google search engine giant launched in September 1998 serving ten thousand search queries each day…
In 2016, that number was 40,000 search queries every single second. That's over 3.5 billion searches per day and 1.2 trillion searches per year worldwide.
So stay with me here and I'm going to go through the steps I first took when I started out 3 years ago and how you can too.
Remember: we're not talking about building a hobby blog, but how to make real money from home through blogging by building an online business that attracts readers and earns revenue.
1. Decide what your blog will be about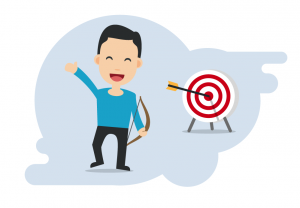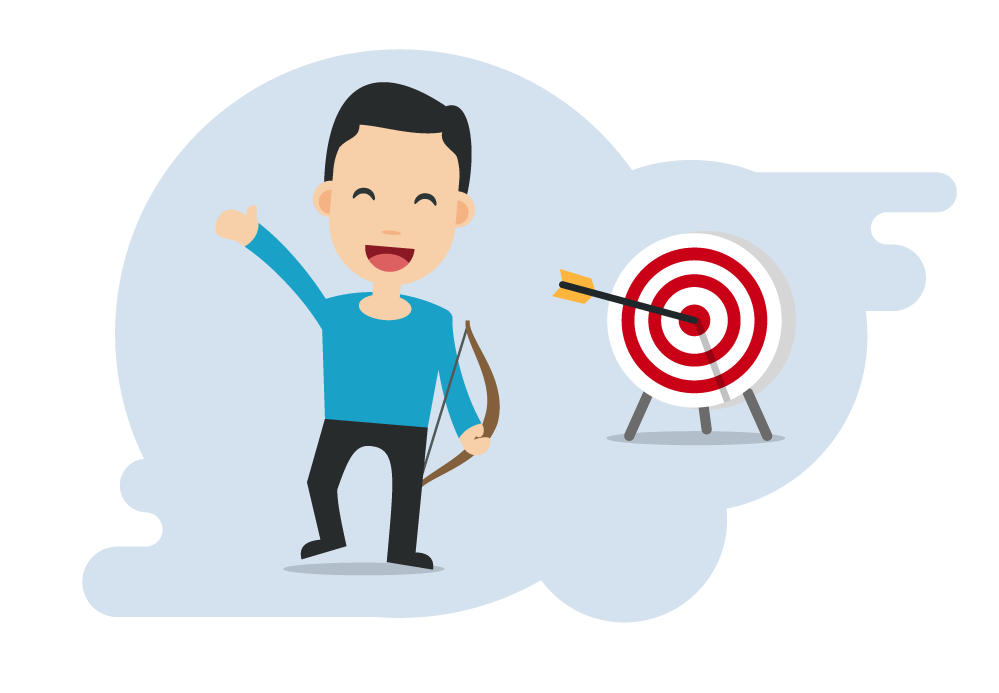 The first step in making money blogging from home is choosing what you want your blog to be about.
Rather than a blog with no distinctive purpose, you'll want to narrow down the topic your blog is based on to find your blogging niche.
So grab yourself a pen and paper and write down some of your passions and interests. What do people come to you for advice about? What subject can really get you talking?
Again, in trying to narrow down what you want to start your blog about, instead of choosing 'food' or 'fitness' for example, let's a dig a little deeper here and see if you can come up with something more specific like:
Organic food on a budget, children's party food, Italian desserts etc.
Training for a marathon, weightlifting for women, exercise at home etc.
You can make money blogging from home about almost any topic you can think of.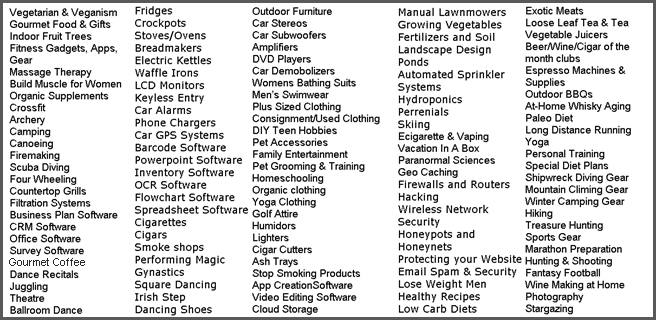 Sometimes lots of people I talk with can't decide what to start a blog about. Please don't overthink it. Try and come up with at least a rough idea of what direction you want to go in the next 10-15 minutes.
Here's a video tutorial from Wealthy Affiliate's free make money blogging training that you might find helpful.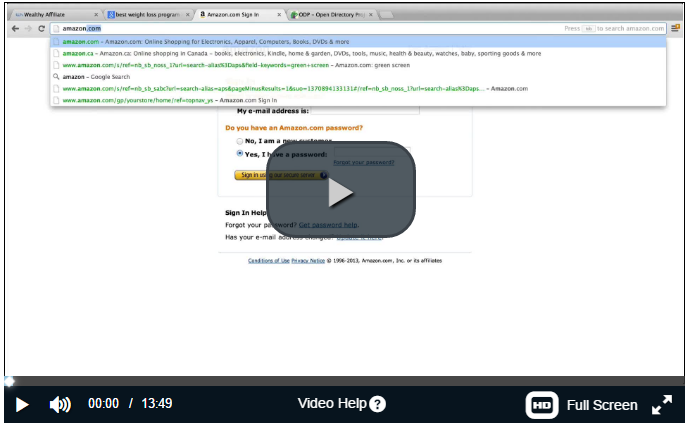 2. Start your blog (really not as scary as it sounds)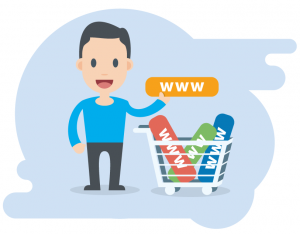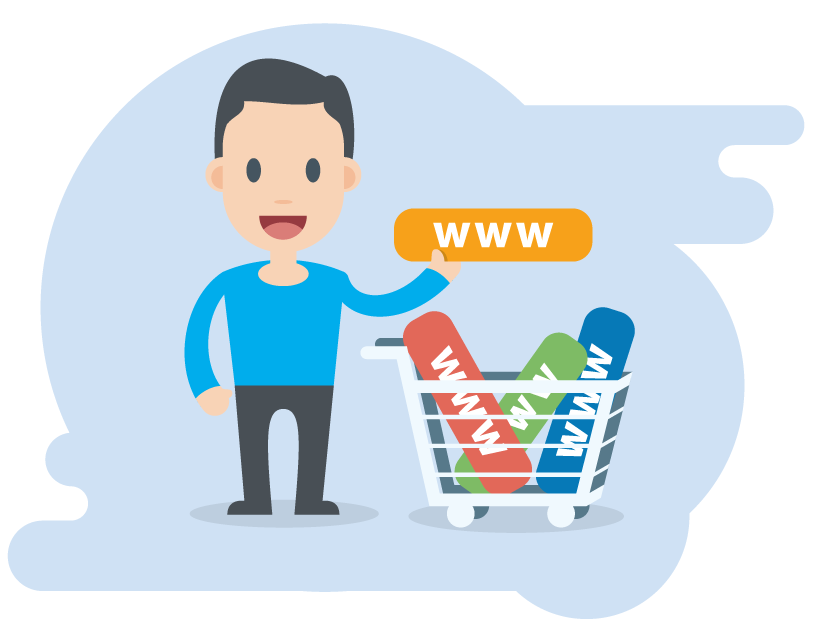 I love this quote:
"You don't have to be great to start, but you have to start to be great."
And the good news is you don't need any technical expertise to create a beautiful and professional looking blog.
WordPress, the most popular blogging platform gives you free templates which are easy to customise.
The next step in building a money making blog is deciding on a domain name and hosting provider.
Deciding on a domain
Pick something easy to remember and without hyphens, numbers or weird spellings.
Avoid free sub-domains to give your readers the right first impression.
Which looks better?
caringforyourlabrador.com or caring4urlabrador.blogger.com
You can register your domain and hosting at sites like BlueHost but I recommend using Wealthy Affiliate.com.
For $49 a month (no yearly contract) you can register up to 25 domain registrations and unlimited website hosting, access to the full affiliate marketing training and membership of the biggest community of work at home bloggers online.
With Wealthy Affiliate web hosting your websites will be:
Protected and secure with the most powerful and secure web hosting out there.
Hosted on the fastest servers with the lowest down times in the industry.
Covered with 24/7 technical support.
I use Wealthy Affiliate myself across all of my blogs, including this one. (see my full 4,880 Wealthy Affiliate review here) It's easy to register your domains and hosting, create email addresses and check your website health through the secure website builders.
With easy WordPress installation and over 1400 free website themes and templates to choose from it literally takes just 3 minutes to get your site up and running.
After your FREE 7 day trial, Wealthy Affiliate domain registration, hosting, training and community support can all be accessed for $19 for the first month and $49 per month (no minimum contract).
Here's a step by step walk-through showing you exactly how easy it is to get your first blog online, taken from Lesson 4 of the Getting Started training: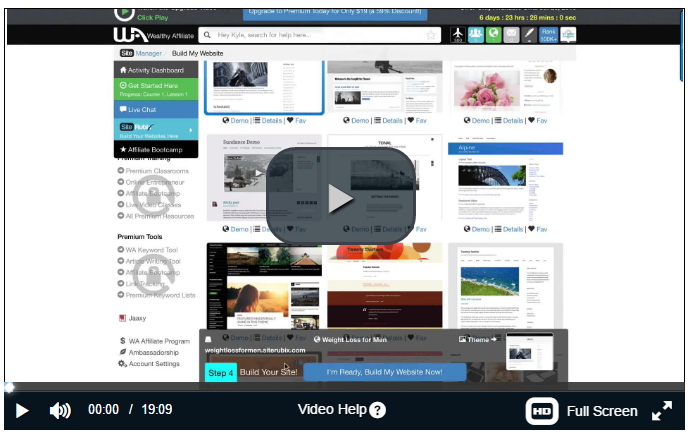 3. Learn how to make money with your blog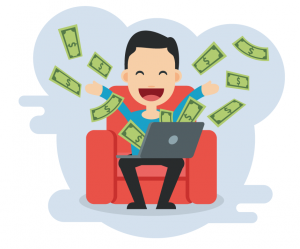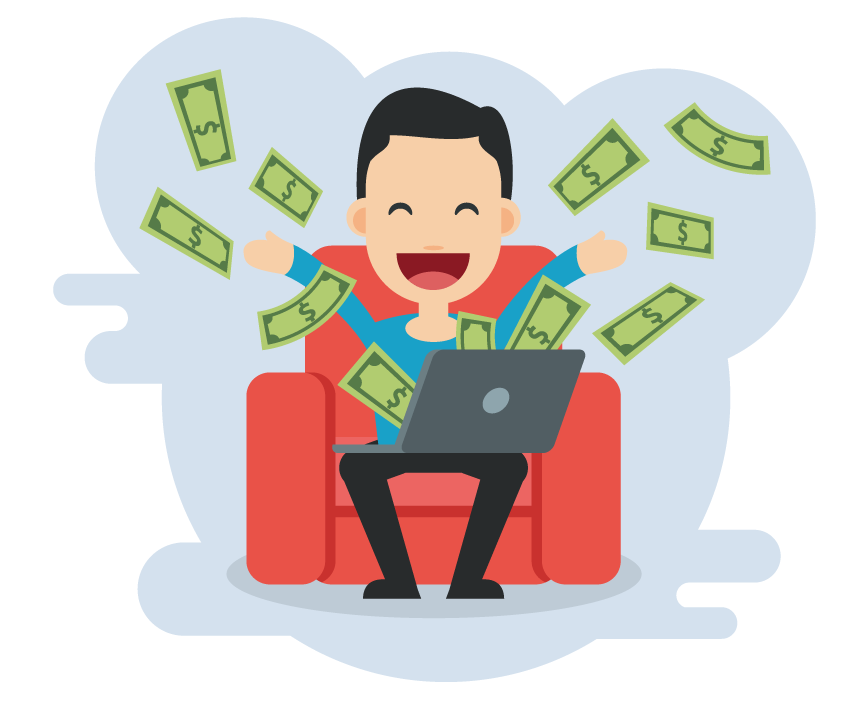 Working from home is and always be just a dream for most people.
Most people know they hate the rat race and love the idea of making a full time living by working from home but they go into it blindly and give up in the end.
If you really want to make money blogging and be a success you need to understand how you can make money through your blog and have a strategy to make it happen.
The training at Wealthy Affiliate will walk you through exactly how to monetise your blog with affiliate marketing.
Create a free starter account here to begin the training.
Here's a quick breakdown of what you'll learn at Wealthy Affiliate: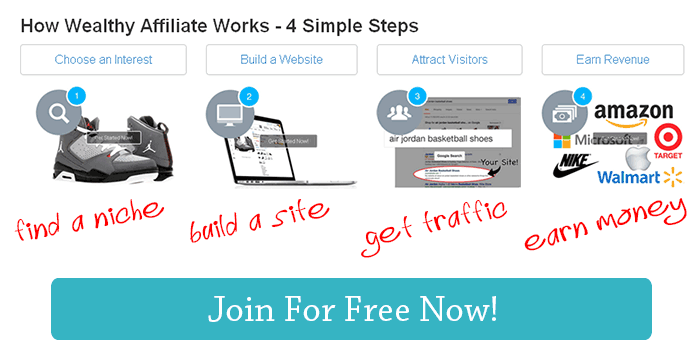 The free Wealthy Affiliate training has video tutorials, classrooms, live chat and detaled gudies that will show you how to leverage search engines like Google, Yahoo and Bing as well as social media sites like Facebook, Pinterest and Twitter to attract and build a loyal blog readership.
Once you've got a regular stream of traffic coming to your blog, course 2 will show you exactly how to make money with your blog to build an online income for yourself for years to come.
You ready to start working from home?
If you go ahead now and start the free training course Wealthy Affiliate you'll build a successful blogging business based on a topic you love and are passionate about and building an online platform where you can express your ideas, share your message and expertise and really help people.
How does it ever get better than that? Seriously?
Making money blogging from home is not easy and it won't happen overnight. You don't get there in one fell swoop – the blogging game is all about a series of daily, consistent steps to bring you one step closer to achieving your dream of working form home full-time.
So be bold and be brave – be daring enough to take action on what you're learning as you go through the course.
Welcome to the world of online entrepreneurship!
You'll need to invest time and money into your business before you'll see any returns…
But is it worth it? Absolutely.
I started making money blogging from my home in the UK 3 years ago to the point where I know earn $6,000+ monthly.
My blogging businesses are one of my best accomplishments and continue to be my pride and joy. They're also what enable me to work with slum kids in Thailand as a full-time volunteer.
Do you already make money blogging from home?
I'd really love to hear from you and find out what your take on this is. From your own experience what advice would you give to someone reading this on how to make money blogging from home.
If you have any questions or feedback, please leave your comments below.
Simon Crowe is on a mission to help as many people as possible kiss their bosses goodbye.
Take the free Commission Academy course to discover how to smash your online income goals and make your dream business a reality.