Many ask if you can really make money teaching English online these days. Is the online teaching industry saturated?
The reality is that online education is the future and you absolutely can make money teaching English online.
Teachers all across the globe are realising the power of teaching online and how they can make a higher income while living life more on their terms by creating their own schedules.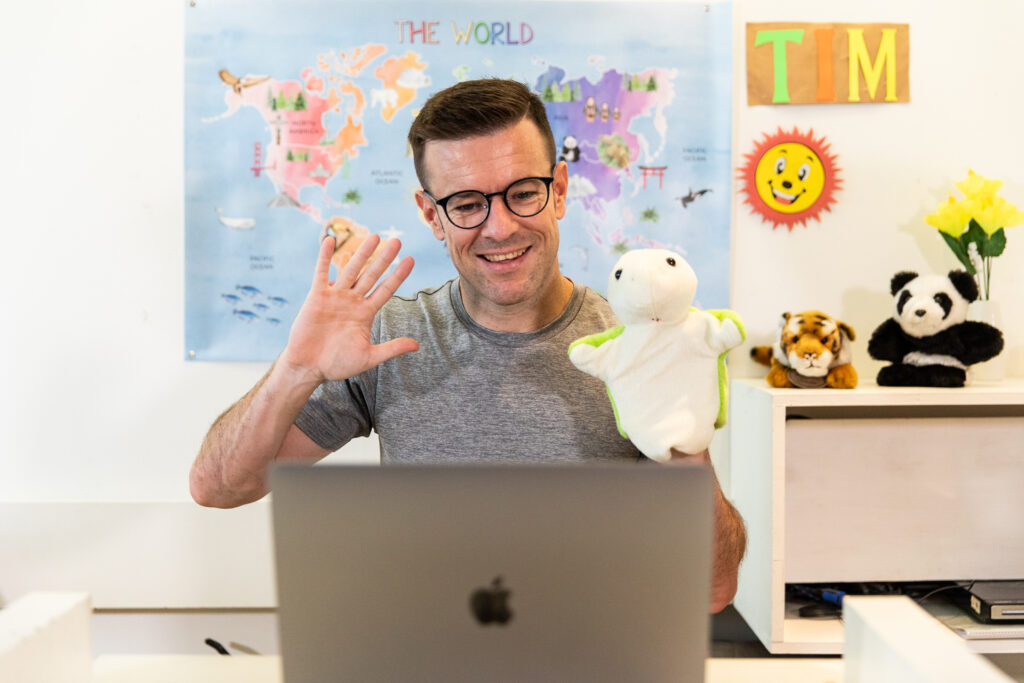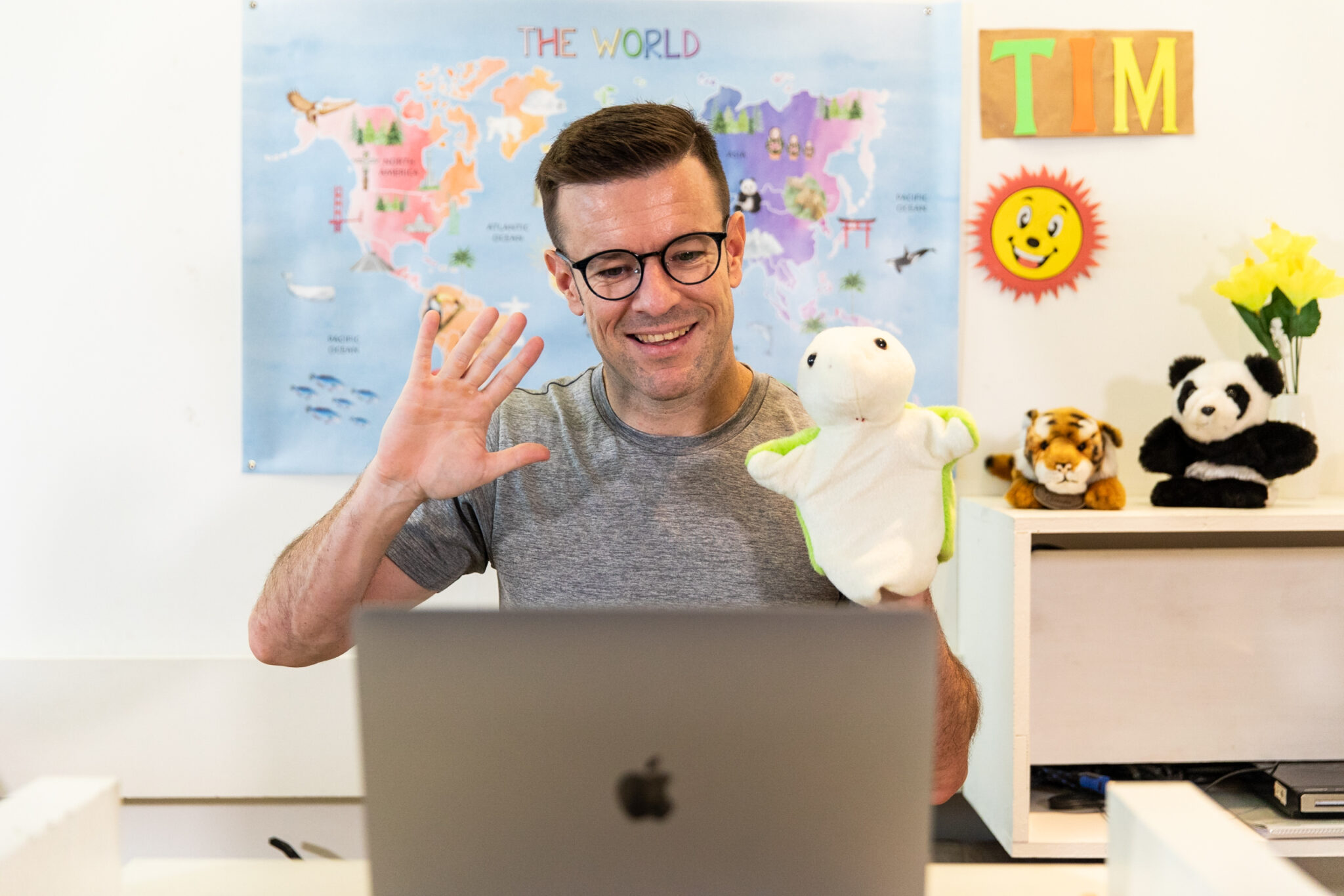 What Is Teaching English Online?
Teaching English online, quite simply, is an opportunity to teach English to students around the world who want to learn English!
The online teaching market is booming in countries like China because of the demand for learning English at a young age to increase opportunities for the future.
Teaching English online is a great way to make money from home with a flexible schedule, a decent income that allows you to spend more time with your family, travel often & live life a little more on your own terms.
Whether you are a digital nomad who wants to make money on the road, a stay at home mom who wants to work at home or just someone who wants some side income, teaching English online can provide just what you might be looking for.
3 Types Of Online Teaching Jobs
When you search on Google "types of online teaching jobs", you are going to get a wide variety of types of online teaching jobs.
What you might be looking for are ways that you can teach what you are an expert in or how you can teach English online to language learners.
There are a few types of platforms that you might be looking at when you start out.
1. Teaching ESL Online With A Company
The most popular way to start teaching English online is with a company. This means that you apply to an online teaching company and go through their hiring process to get hired as an online teacher.
When you are hired, you are considered an independent contractor, not an employee.
Most of the large online ESL companies are based in China, however there are many in other parts of the world like Korea, Japan and many other countries.
Teaching English online with a company means that you won't have to create your own curriculum, find students and platforms to teach on or figure out ways to collect payment.
The company handles all of that for you making it a great way to get started and get your feet wet with online teaching.
There are many pros and cons to teaching English online with a company.
It's easy and doesn't take a lot of work upfront.
On the flip side, you are bound to their policies and regulations. You have little say in anything and you are just as replaceable as the next teacher. As well, there are lots of penalties for cancelling classes.
2. Teaching English On A Marketplace
Teaching English on a marketplace can be another type of online English teaching because it gives you more control over what and who you are teaching.
When you are teaching on a marketplace platform like iTalki or Preply (to name a couple) you are able to list your classes on their platform and create a profile for students to find you and book you.
Typically these platforms take a percentage of your class price but you are able to set your price how you want and charge what you want.
It is a good idea to see what other teachers are charging and increase your prices as you gain more experience and reviews.
When teaching on a marketplace platform you will usually need to come up with your own lesson content depending on what type of English you are teaching.
A great option for many teachers is Outschool, a platform that allows you to teach all types of classes and get paid over $50/hour for group classes depending on what you are teaching and how popular your classes are!
This type of online English teaching gives you a great experience at becoming more of a freelance online English teacher where you are more in control of building your business.
3. Freelance Tutoring
Freelance tutoring or independent online teaching is taking teaching English online to the next level.
Gaining experience while working for an online ESL company is a great way to get started but if you feel you are worth more and value more control over who and what you teach, then freelance tutoring is the way to go.
Freelance tutoring has its challenges, however, and in seeking to build this type of business, you are going to have to put in a lot of work in the beginning to build your niche audience, create systems to attract and convert clients and find your own resources to use in the classroom.
In the long run, the work upfront will pay off but it's a good area to explore because with the internet, the sky really is the limit!
Check out this video for my 6 top tips for getting a high base rate pay:
How Much Can You Really Make Teaching English Online?
So, how much can you really make? This question might be one you are having if you are exploring this type of work at home job.
It's a valid question. You don't want to go waste your time only to find that you really can't make much money.
If you are working for an online ESL company based in China your pay is determined by your demo interview and is usually in a range of $15 – $25 / hour.
For example, Gogokid pays $14 – $25/hour depending on your base rate, incentives and how much you teach for them.
Most of these companies have incentives and bonuses where they reward you more if you teach more with them.
A lot of online ESL teachers work for multiple online ESL companies to diversify and increase their income.
As independent contractors, you do not need to be forced to commit to teaching with only one company… find other companies out there that will help you increase your income!
Working on marketplace platforms can help you bring in more income because you control your price and it allows you to scale your business.
Keep in mind that a percentage of your classes will be kept by the platform but it is a great way of finding your own students to teach while not having to worry about payment gateways, booking systems and which online classroom service to use.
Teachers on marketplace platforms can make anywhere from $15 – $50 / hour, with an average being around $20/hour.
Is It Possible To Work Full-Time?
If you are wanting to teach English online, you might be wondering what kind of hours or schedule you can build and whether or not you can teach full time and replace your current 9-5 job.
Well my friend, I'm going to give it to you straight. Online teaching isn't going anywhere. There will always be students looking for English teachers from around the world!
That being said, there are big differences to your potential to work full time or not and the type of online teaching you are doing.
If you are working for a company, full time work is difficult because you are constrained by the hours that you can work with students.
In China, for example, if you are teaching children, you will only be able to teach from around 5pm – 9pm BJT (Beijing Time Zone).
If you are teaching adults on a platform like Cambly, you can have lessons scheduled 24/7 from students all around the world. The pay is lower, but the potential for more work is greater.
Of course, if you are building your own online teaching business then the potential to create your own full-time income from this is greater because it is scalable!
How Can You Be Successful Teaching English Online?
How much money you can make as an online teacher has so much to do with how successful you are in your classes and whether or not your profile grows and is attractive to potential students.
There are some important things that you can do to make sure you are as successful as possible with the type of teaching English online that you are involved in.
1. Create A Strong Profile
Most platforms will require you to create a profile of some kind for potential students and clients to find you. In this profile, you might be asked to make a video and upload photographs of yourself.
Do yourself a huge favor and invest time into this process.
Spending a little money for some professional photos can really go a long way.
Taking time to edit and publish a video that is engaging will turn into big results down the road.
2. Teach The Students, Not The Lessons
Now, this comes with a little caveat.
Of course, you need to teach the lessons but it is imperative that you build a connection and relationship with your student in your first class with them.
This is what separates the good teachers from the really great teachers.
It's a connection. It's engaging lessons. It's followup and personal touch. Think of your students as customers and work on giving them the best experience in the product that you can.
3. Finding Your Brand And Targeting Your Niche Audience
Yes, even in an online platform like VIPKid, you can brand yourself and target your niche students by focusing on things you do well in your classroom.
Are you the grammar king?
Do you love helping with pronunciation?
Think about what you enjoy and can really bring out in the student in your lessons. If you can show results, you will have a never-ending lineup of students knocking on your door.
For branding it is important to be unique and stand out from the crowd…
Do you have a classroom mascot that always shows up?
Are you musical?
Do you sing a lot or have magic tricks you show?
These branding tricks can really help you stand out, become a successful online English teacher and, ultimately, make more money!
To Wrap It Up
Yes, you can absolutely make money teaching English online and many are able to make a substantial income by doing so.
Whether you want to work full time, part time or make money on the road, there is a piece of the pie for you in online teaching!
Hi I'm Tim, aka Online Teacher Dude! I teach ESL online and help others work from home, grow their brand and increase their earning potential. I also love coffee, crossfit, travel and adventure!