If you're interested in making money online with affiliate marketing, you're probably considering Affiliate Marketing Mastery as something to help you get that hang of the trade.
In this review, I'll bring you up to speed about what you should know before bringing out your wallet.
Affiliate Marketing Mastery is not a cheap investment to make. So, I'll explain to you first in the best way I can what you can get out of this training so you can gauge if it's a bang for your buck.
We'll go over:
What this training is
Who its creator is
How much it costs
If it will help you make money
And if it's legit
Now let's get the ball rolling!
Affiliate Marketing Mastery Review At A Glance
About: Affiliate Marketing Mastery is affiliate marketing training by Stefan James.
Price: One-time payment of $997 or 3 staggered payments of $397/month. Plus, domain, hosting, and autoresponder costs for $375/year.
Pros: Comes with a 60-day refund.The course is legit, and the creator is an experienced digital marketer.
Cons: The course is expensive and there's a relatively low success rate among students.
Verdict: Although it's legit, it's not a bang for your buck because you'll find more affordable courses with the same features. 

What Is Affiliate Marketing Mastery?
Affiliate Marketing Mastery is a 7-module affiliate marketing course put together by Stefan James.
The course starts off by helping you get the proper mindset and ends off with teaching you how to track analytics for your website.
This training was originally launched in 2016 and has a fairly good reputation.
But can we say the same for it's creator?
Who is Stefan James?
Stefan's real name is Stefan James Pylarinos.
I guess it's just too long for people to remember so he made it easier for everybody by just going with Stefan James. (What a thoughtful guy!)
Stefan is the founder of Project Life Mastery. He is also known for being a life and business coach as well as a 7-figure entrepreneur.
I guess he's famous enough for Entrepreneur.com to cover his story.
He lives in Vancouver, Canada, and owns a penthouse where he shoots most of his YouTube videos.
Yes, he's a vlogger too. In fact, he currently has 1.13 million subscribers in his channel.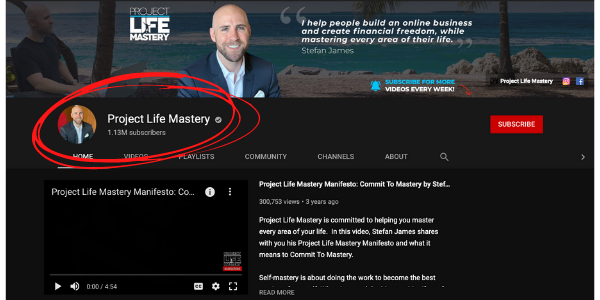 Well, this subscriber list isn't definitive enough to make him a thoroughly credible guy, but it does a whole lot of good in amping up people's trust in him. Add to the fact that he's receiving positive comments on his videos.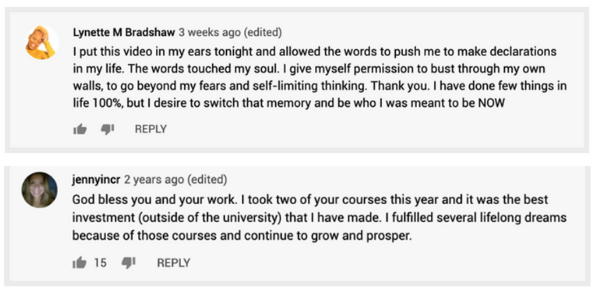 How Much Does Affiliate Marketing Mastery Cost?
Currently, Affiliate Marketing Mastery costs $997. But there's also an option to divide the payment into 3 months for $397 each. It can be more costly though because in total you'll be paying $194 more.
However, this is a whole lot cheaper than when it was first launched. In 2016, you have to pay $1997 for the course.
From time to time, Stefan runs special offers. During the end of 2019, he sold it for $750.
Here's the frustrating part:
Stefan only talks about the course cost, what he doesn't tell you is along the way, there will be additional costs because you'll be setting up a website so you'll have to pay for domain and hosting.
Plus, you'll also be taught to collect emails and pay for an autoresponder. In total, you'll need to spend at least $375 more each year.
The good thing is, if you think the course doesn't work for you, you can request a refund. IF you do it within 30 days from the day you signed up.
A Funny Marketing Strategy
On the sales page, Stefan has a 60-second quiz gimmick.
This quiz supposedly helps you find which online business model suits you best.
The funny thing is even though you select different answers if you take the quiz over and over again, you'll get the same results.
It's just one of 2 things: affiliate marketing or Amazon FBA.
In one of his YouTube videos, a "detectiveMM" took the quiz 15 times answering differently each time but ended up with the same recommended business model – Amazon FBA.

The In-Depth 7 Modules Of Affiliate Marketing Mastery
Within the 7 modules, you'll be able to watch more than 50 videos. Each video ranges from 10-40 minutes long.
Other than the 7 modules, you'll also get a few bonuses as well as access to a private Facebook group for his students.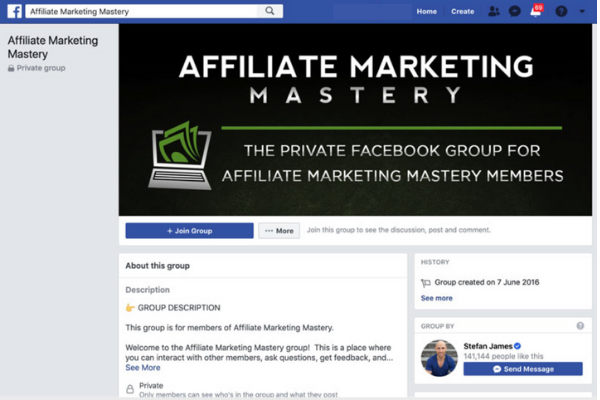 Thumbs up for him. I think having a community is great because it will help his students learn better. They'll have other marketers to talk to if ever they get stick along the way.
I'll give you a brief overview of each module so you can have a good idea about what you can expect in each.
Module 1: Introduction, Strategy, and Mindset
Stefan will give you an overview on affiliate marketing.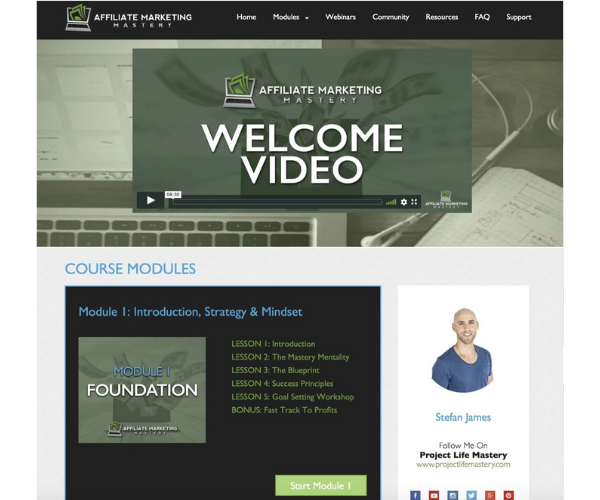 He'll also talk about the "mastery mentality" which supposedly expands your results before taking the needed action.
He'll also tell you about his "mastery blueprint" which allegedly is the strategy for a sustainable business.
Stefan will finish off this module by sharing "10 success principles" and a goal-setting workshop that sets you up to action.
Module 2: Market Research and Keywords
In module 2, you'll get to learn about finding and choosing profitable niches with the digital and physical products you can use to monetize your websites.
He'll also teach you about finding the best keywords or words and phrases you can use so people can discover your website and see your offers.
Stefan will also tell you about 7 platforms you can find profitable affiliate offers.
Module 3: Creating Online Brand and Presence
Stefan will teach you about utilizing marketing channels like YouTube along with dos and don'ts.
He'll also teach you about setting up a blog, getting free traffic from Google, and share 10 WordPress tools you should use.
Module 4: Content Creation
This module covers creating compelling content for your blog and using SEO to drive people to the website and Stefan shares his 7 laws for successful content.
Other than organic traffic, Stefan will also teach you to use paid ads. Still, he promotes organic traffic more than paid traffic.
He'll also teach you to utilize social media to bring people to your blogs.
Module 5: Visitors, Followers, and Building Your List
In this module, he'll cover more on ranking your blogs on Google without paid ads, using social media and Kindle.
He'll also teach you to build an email list to build a relationship with your audience until you make them convert.
Module 6: Earning Revenue and Monetizing Your Traffic
After teaching you how to get people on your website without paying for ads, Stefan will move on to teach you things you should avoid while monetizing your website.
He'll also teach you his 10 laws of successful selling and also how you can monetize your Youtube channel, social media, and email list.
Module 7: Performance and Analytics
Of course, to check if your efforts are paying off, Stefan will teach you to use YouTube analytics and Google analytics.
He'll also teach you about surveying your email subscriber list and how to utilize split testing.
Lastly, he'll talk about 7 keys to long-term success.
After learning form these 7 modules, Stefan also has freebies on:
Advanced Strategies
Expert Reviews
Case Studies
Website Reviews and Feedback
Can You Make Money With Affiliate Marketing Mastery?
Since Affiliate Marketing Mastery is a course, you can't make money from it directly. You can make money if you learn and apply what he teaches in the course.
I said "can" because nothing is assured here.
In fact, out of 1,700 people who signed up for the course, I only found 6 students who I can consider as successful.
I'm not saying there aren't more, I'm just saying while doing hours of research, there are the only people I found.
First, there's Stefan's wife Tatiana who vouches earning at least $20,000 monthly as an affiliate.
There's also a Kev Blackburn who wrote an entire review for this course.
Then there's a Steve Raiken saying he earned $108,00 in one week, Angie Navarro with $4,000 in just a day, Jussi Hyvärinen who made $2,000 per month, and lastly a Victoria Strong who said she made $4,000 in a month.
In his webinar, Stefan also shows other proofs from his students about how much they made in affiliate marketing after learning from his course.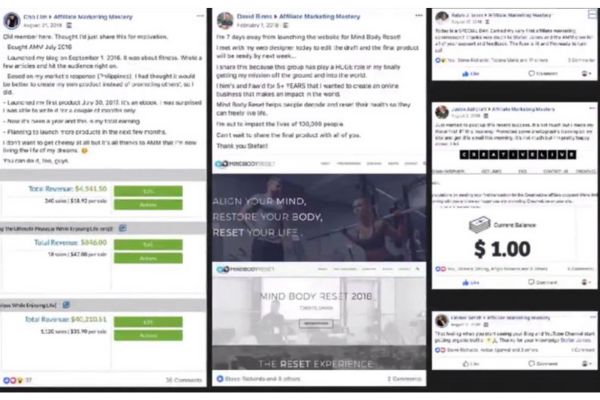 Sorry about the screenshot, the best quality the webinar can give. I don't know if he made it hazy on purpose but here's the gist of those screenshots so it'll be easier for you.
First $1 and $50 In affiliate commission
$1,400 affiliate commission after a year ($116/month)
$5,000 affiliate in 3 years ($137/month)
One screenshot is unrelated to affiliate marketing, making $300/month in YouTube.
And 2 doesn't prove anything yet. It just says "about to launch something, but not earning yet" and "starting to get traffic".
Other than the 1st 6 people I mentioned earlier, all other students are not reporting results as good.
Take this Jenine girl for example. Her review was made back in 2016 and currently her website is abandoned, and she only has a Twitter account with a lousy follower count of 5.
The bottom line, only a handful can be described as successful while majority of Affiliate Marketing Mastery students are not ending up with good sustainable results after taking the course.
If the success rate is this low for an affiliate marketing course that's not cheap, I think it's not a bang for your buck because mind you, there are other stuff you need to pay for. There's all the website cost, plus the autoresponder and paid ads.
Is Affiliate Marketing Mastery A Scam?
No, Affiliate Marketing Mastery is not a scam because you do get a step-by-step module on the important elements of affiliate marketing.
However, it's not something I'd recommend because it costs too much for the success rate it yields. There are far more affordable affiliate courses that cover the same important lessons.
Affiliate Marketing Mastery Vs Wealthy Affiliate
For Affiliate Marketing Mastery you'd be spending at least $83 every month for the course alone. With Wealthy Affiliate, you just pay $49 monthly plus a free 10-lesson trial to get you to test the waters.
It's a no-brainer especially if you get the same, and even more value for the course you'll take.
And you just don't get the course alone, you also get access to a community of successful affiliate marketers too. More than 6 people can vouch that what it teaches work.
You don't have to take my word for it, you can learn more about Wealthy Affiliate in this comprehensive Wealthy Affiliate review and see for yourself.
Leave Us Your Affiliate Marketing Mastery Review
Did you think Affiliate Marketing Mastery costs too much?
Did you feel you'd get better value for your money if you consider Wealthy Affiliate?
Tell us what you think in the comments below.
Simon Crowe is on a mission to help as many people as possible kiss their bosses goodbye.
Take the free Commission Academy course to discover how to smash your online income goals and make your dream business a reality.