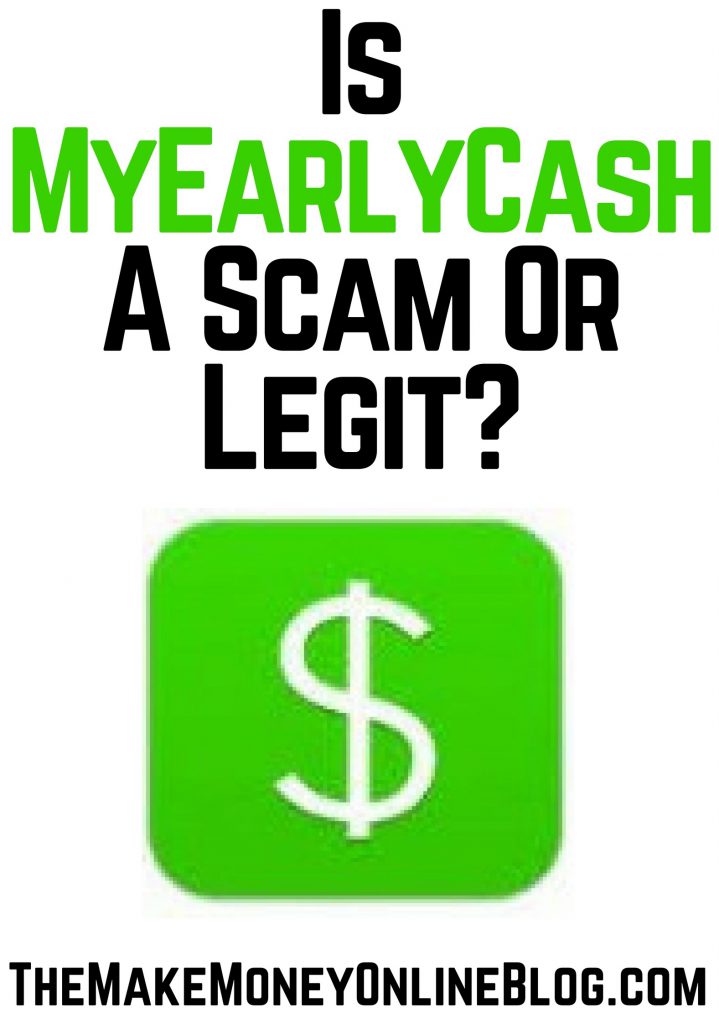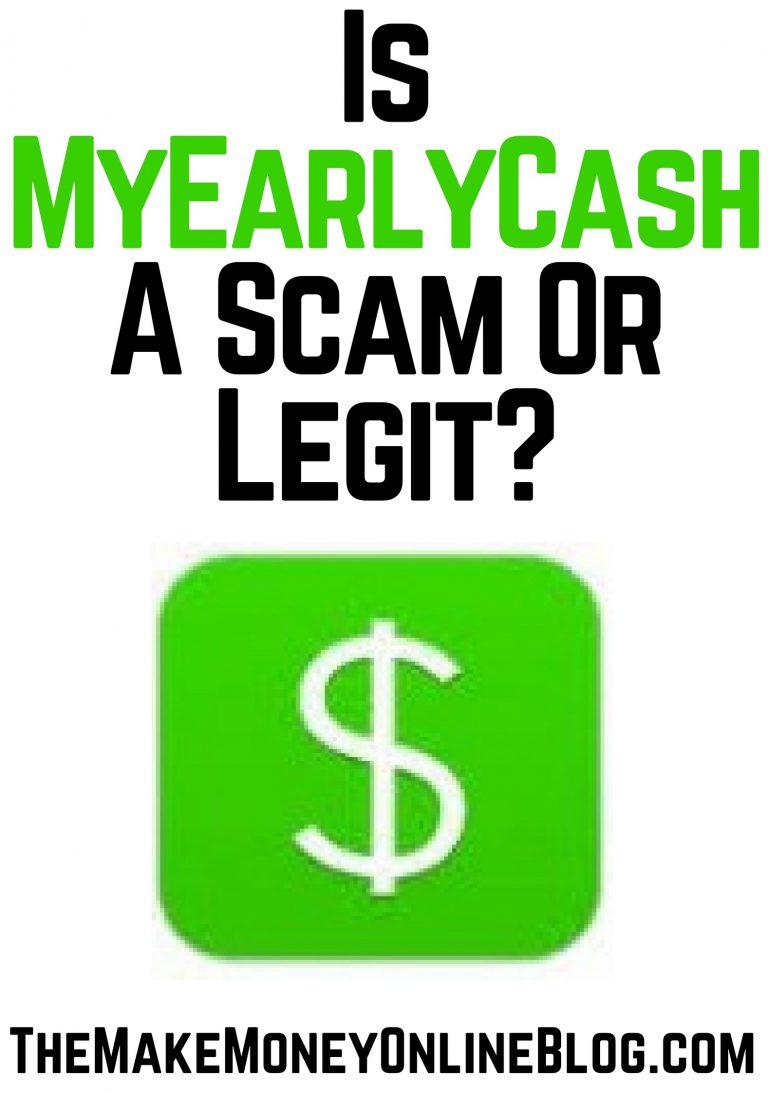 My Early Cash calls itself the easiest way to make money online claiming they are the solution students, housewives and jobseekers have been looking for.
But what Is My Early Cash exactly, and are they a scam or legit?
In this full My Early Cash review I'm going to show you exactly why this is a so-called work form home opportunity you should definitely avoid.
If you're serious about building an online income stream check out my top-rated program here.
What is My Early Cash?
MyEarlyCash.com has been live since January 2017 and it calls itself a 'working website' where people looking for online jobs can search and apply to complete short, simple tasks and get paid.
They say the work is flexible and you can work your own hours from anywhere in the world.
Apparently making money online is as simple as 1,2,3:
The site makes a lot of big claims too, saying you'll earn as much as $1,500 in your very first week, with a $25 bonus just for signing up! That's pretty bold!
They even show "proof" of how much members are making through the site…
So they're free to join, the tasks are easy and quick to complete and you can choose to get paid via cheque or PayPal and they have members making $1000s. Sign me up already!
Ah, but if something seems to good to be true it's because there's always a catch!
Stick with me here because now I'm going to show you what this site is really about and show you why you can't believe a single word they say.
Are you ready for the bad news?
As soon as you see the 'job dashboard' you'll see all the work involves you sharing their links and promoting their site.
You're given a unique referral link and expected to share that across all of your social media accounts to anyone you know. In return they'll pay you $5 every time someone clicks on your link and $10 every time someone signs up.
And this is where this site starts to unravel…
Because firstly, no one is going to pay you $5 to get someone to click on a link – not when anyone can promote a website on Facebook for $0.25 a click and on Google Ads for $0.10 a click, it just doesn't make sense.
Secondly, there's nothing going on here apart from the website encouraging people to sign up so they in turn can get more people to sign up. There's no value in this site whatsoever.
But this is just the start, look what I found out:
My Early Cash is just a copy and paste of other internet scams
That's right, I've seen this same website layout and same bogus promises of making money online quickly and easily many, many times before.
Here I'll show you:
This is a screenshot of MyEarlyCash.com
Now here's a screenshot of another site that calls itself Duty On Time:
Update: DutyOnTime.com now redirects to DollarSaw.com
As you can see, My Early Cash is just one of a very large online scam franchise. Here he's used the same logo, same image, pretty much the same everything. He's literally just copied and pasted everything across!
And there are tons more examples I can give you. Here is a list of the same link posting scam I've found elsewhere on the web. If you know of any more that are not on this list please let me know in the comments and I'll update the review.
Honestly I don't think MyEarlyCash.com will be up for long. As soon as people start complaining about not receiving payment, he shuts up shop and starts fresh on a new domain.
My Early Cash Never Pays Out
Tons of people have been fooled into thinking they're building up a balance by sharing the links because they see the dollar amount go up in the corner of their screen, but come cash out time it won't take them long to realise they've been duped.
Many users report being told to sign up for 3-4 paid offers before they can 'qualify' to be paid, so they do, and still no sign of their earnings.
This is where the My Early Cash takes his cut – by making you sign up to monthly subscriptions for things you didn't even want in the first place.
My Early Cash sells your email address to spammers
Another way the scammer makes money is by selling long lists of email addresses on to dodgy spammers who will then bombard your inbox with offer after offer.
Each one of these websites acts as a very valuable source for new email addresses and personal contact details.
Every thing about My Early Cash and the dozens of sites identical to it is designed to get you to hand over your email address. Not only that, but you're then given a fake financial incentive to encourage your family and friends to do the same.
Is My Early Cash a scam? Absolutely, definitely yes!
My Early Cash is a scam where the scam victims unknowingly recruit their family and friends as other scam victims.
MyEarlyCash.com is full of hot air but no substance, big promises but no legally binding terms and conditions. These sites keep getting shut down, there's no way of contacting the owner and he's the only one getting paid.
If this review hasn't convinced you that this is a complete scam then nothing else will! I strongly recommend you stay far away from this link posting scam. 
Scams like this work by telling people they can earn $1000s in the next few days with little or no effort. Those facing financial difficulties will want to believe it's true so much that they'll go ahead and invest their time and energy into it only to be no better off because of it.
[alert-note]"Get rich-quick-schemes promise that participants can obtain this high rate of return with little risk, and with little skill, effort, or time."
Now for some good news
If you can lose the 'get-rich-quick' mindset and stop looking for shortcuts to success then you really can learn how to make money online. You do this by creating and building an internet business that generates income for you all year round.
To find out more check out my Wealthy Affiliate review here. After reviewing hundreds of online courses and profit making systems, Wealthy Affiliate remains my the top-rated program.
If you join the Wealthy Affiliate community of online entrepreneurs and start with the training course specifically designed for beginners that you can earn a full-time income online. Yes it takes work and it doesnt happen overnight, but if you take action on your online income goals you will get results.
If you have any questions then get in touch with me. Drop me a comment or leave me a message via this contact page and I will always get back to you. 
Simon Crowe is on a mission to help as many people as possible kiss their bosses goodbye.
Take the free Commission Academy course to discover how to smash your online income goals and make your dream business a reality.