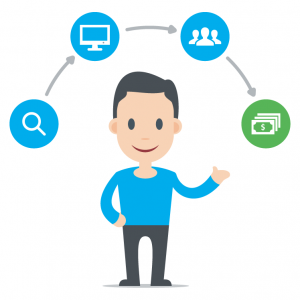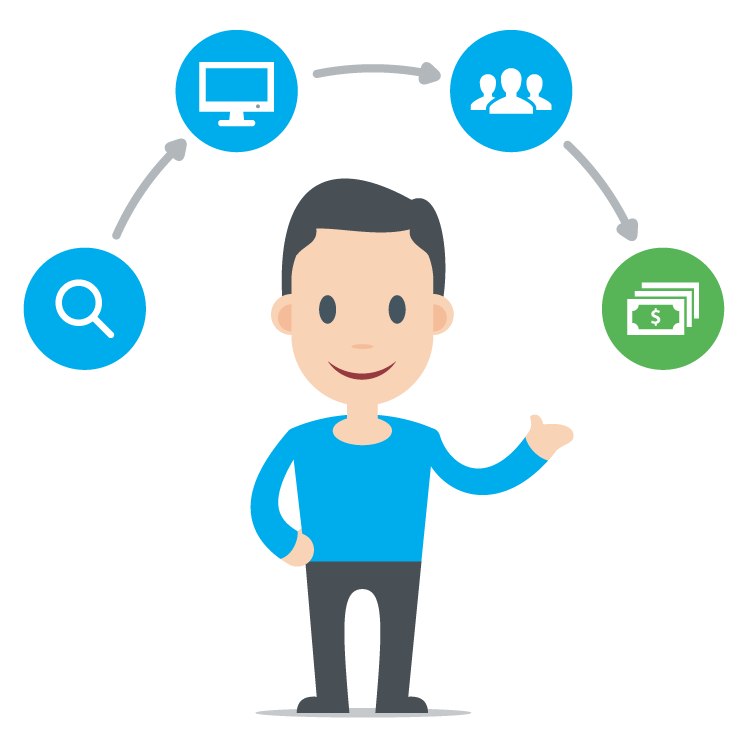 What is an internet business?
The best type of business to start of course!
We're all constantly connected to the internet but many just waste countless hours staring at Netflix or scrolling Facebook timelines.
What if you could take that time and use it more constructively?
What if you use that time to build an internet business?
And it's a level playing field – anyone, and I mean absolutely anyone can start an internet business and build a life-changing online income stream.
You can transform your life right now, right where you are – you just need to decide to make it happen.
So why is an internet-based business the best kind of business to start?
The internet has changed everything, including how we run businesses and there are so many reasons to start an internet business compared to a conventional offline business.
Here are 7 Compelling Reasons To Start A Blog And Make Money Online
For this post, here's just a couple of the biggest reasons you should grab today with both hands and step into the awesome world of online entrepreneurship:
1. Low investment needed to get started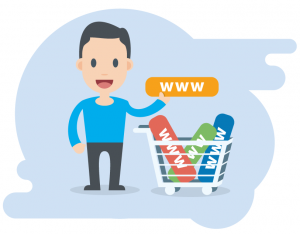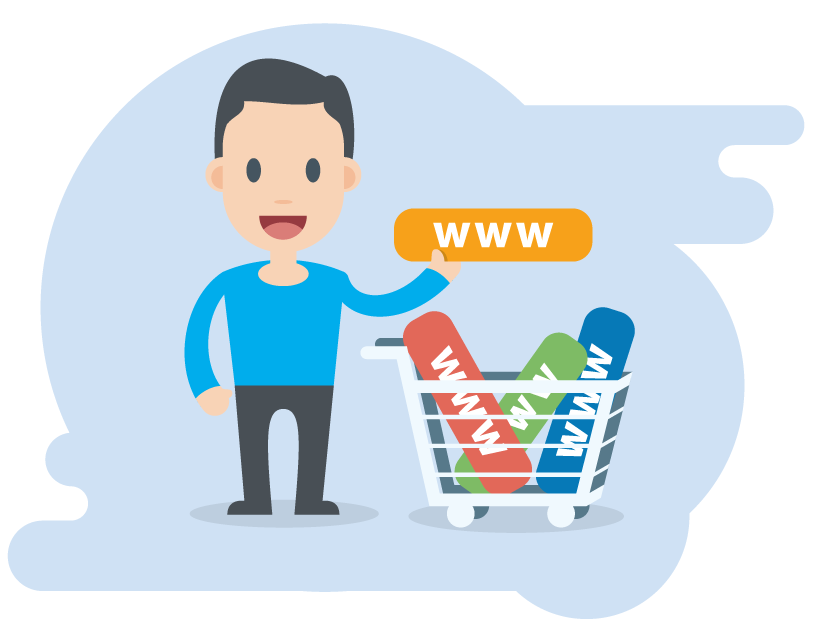 An offline business owner has HUGE overheads like rent plus the deposit needed for business premises, staff wages, taxes and national insurance, the money needed to buy stock, expensive storage and shipping costs.
The list is endless and the investment is huge…
But online you don't need any of this which is why the cost of starting an internet business is so low.
All you need really is a website domain name, web hosting and some good internet business training.
Your website is your online store, your hosting is your rent and investing time to develop the skills of an online entrepreneur means you give yourself the best chances of success.
At places like WealthyAffiliate.com you can launch and run your online business from one place. Giving you all the tools, resources and support you need to be successful for $49 per month. A phenomenal price.
2. An internet business is a global business
Right now there are 3.5 billion daily internet users. This will double to 7 billion before 2025. [Source: internetlivestats.com]
I hope you're starting to see the potential here…
Whereas your local pet food store is limited by its location, an internet-based business takes all the limits off and gives you access to a global market.
Not only that but with an online business you are open for trading 24 hours a day, 7 days a week, all year round.
What is the best way to make money on the internet?
Ah, here's the tricky part…
It's not to see there's huge potential to make a lot of money online with the right know-how. But where do you start?
A Google search will throw up a ton of dodgy work from home scams that end up taking your money instead of actually making you money.
There might even be some legitimate work from home opportunities out there but they still mean you're working for someone else.
No, I'm talking about starting your very own internet business where you work for yourself as an independent business owner.
So let me make life a whole lot easier for you and just lay it all out here for you…
The 4 steps to starting an internet business
If you have an internet connection and the right work ethic (sorry there's no quick fixes), you can start your internet business journey, a journey with lots of great milestones…
Like being able to quit your full-time job and work for yourself from home, like being able to pay off your mortgage, your kids' university tuition.
Most importantly, the money you earn from your internet business gives you the choices and freedom to create the life for yourself that you want.
The online business model I'm going to show you takes hard work and determination but is very easy to start, takes little financial investment and with the right community support I'm going to give you access to, you most certainly can succeed.


Make sense? I hope so. Now… let's build your business together!
Here's a quick breakdown of how you can earn money online through a real internet business, I could write a whole post by itself on this but each step is covered in step-by-step details within the training:
a) You choose a topic you like
You can build an internet business that's based on a topic you love and passionate about. That's the beauty of online entrepreneurship – it's perfect for you. In fact, you're much more likely to succeed at this if you do something you find fun and interesting.
b) Start a blog
Can you make money online without a website?
Not without spamming Facebook and harassing your family and friends, no.
The good news is it's not as technical as you think and it typically takes on 3 minutes to get your site up and running.
c) Get yourself some website visitors
Once your online and open for business, it's time to start getting some footfall (i.e. customers through the door). This is where learning how to leverage the power of social media networks and search engines sites like Google, Yahoo and Bing comes into play.
d) Earning revenue
What kind of business would you have if you weren't earning revenue?
What's that one topic that always gets you going? What is it your friends come to you for advice about?
Ready to get started?
Join 2 million+ online entrepreneurs who have already built a full-time online income as a direct result of this step-by-step training.
Simply type in your name and email (no credit card details required!) and you'll be ready to start your first lesson. Once you're inside the member's area be sure to hit me up on my Wealthy Affiliate profile and I'll be on hand for one-on-one advice and support every step of the way.
Simon Crowe is on a mission to help as many people as possible kiss their bosses goodbye.
Take the free Commission Academy course to discover how to smash your online income goals and make your dream business a reality.