SuperPayMe review overview
Website: www.SuperPay.Me
Owner: 99Ventures​
Price: Free
Overall Ranking: 4/100
Quick SuperPayMe review
Like all typical survey sites, SuperPayMe get paid by third party companies to get consumer feedback for them and in return they pay you for completing market research surveys.
With SuperPayMe you can also get paid to complete simple tasks like watching videos, subscribing to websites and clicking on ads.
I think it's important to have realistic expectations going into this and honestly, I'd say the maximum amount you can earn with this is $50 a month and that's if you invest a lot of time into it.
There are very mixed reviews online; fake reviews from people trying to sign you up so they get a fee and a lot of complaints from people saying SuperPayMe didn't pay them out or they can't find any surveys they qualify for.
The truth is:
You're going to need to work your butt off and spend hours doing boring, monotonous tasks that work out at less than $2 an hour and I'm sure your time is worth more than that!
There are so many better ways to make money online than taking silly surveys for a few cents a pop.
If you have the spare time to invest into somethign more worthwhile and you like the idea of creating your own online business that actually pays you decent money, then forget about silly surveys and check out my top making money online program here.
You'll learn how to build a REAL online business you can proud of
(The best part? It's legit and 100% FREE to get started!)
With that being said, let's get on with rest of the review…
What is SuperPayMe.com?
Superpay.me is a free membership site that was launched in 2012 by a company called 99Ventures Ltd. SuperPayMe is more than just a survey site though, it's also a pay to click site and a multi-level-marketing scheme all meshed into one.
As long as you're 18 years of age or older and wherever you are in the world, you can make some extra money filling out surveys and completing other simple tasks like subscribing to websites, watching YouTube videos, downloading apps and clicking on ads.
You'll be told how much you get paid before you complete any task and the good thing about SuperPayMe compared to most survey sites is that the minimum amount you can withdraw is just $1.00.
The idea is a simple one: if you want to earn extra cash on the side in your free time, you can do easy tasks and get paid within 24 hours. You can choose whether you want to get paid in cash direct to your Paypal account, Amazon, Payza or Skrill.
The main unique selling point of SuperPayMe is that you can also refer others to sign up and earn 25% of what they earn.
While all of this might sound easy, it's important you have realistic expectations going into this: you're not going to make any serious money doing this and most people who try this don't last long.
Why?
Because you're going to spending a lot of time completing mind-numbing tasks and earning cents at a time. I tried it myself and trust me, tt can get pretty boring.
Here's SuperPayMe's promo video explaining how it all works:
Click here to visit SuperPay.Me
6 ways you could potential make money with SuperPayMe
1. Taking surveys
Each market research survey should take between 5-10 minutes to complete and the amount you get paid for each survey can vary from $0.40 to $2.
Just a heads up, if you are going to do this, you don't get email notification telling you when new surveys are available so it's a good idea to check the website regularly and look for surveys you qualify for.
2. Watching videos
Another way you can earn money with SuperPayMe is by watching videos in return for points. Most videos are under 3 minutes long and you'll typically earn 0.5 – 1 point for each video.
1 point = $0.01
With only 3-5 videos available to watch at any one time, there's nothing to shout home out about here.
3. Clicking on websites
Some people make a few cents by visiting websites, usually for a minimum of 30 seconds. Before you get excited at how easy this sounds, I should say you can only expect to earn an unimpressive $0.0001-$0.001 a time.
4. Referral program
If you have family or friends who you think might be interested in taking surveys for cash then you can refer them to SuperPayMe through a unique link you'll be given and you'll receive 25% of what they earn. The good thing about this is it doesn't affect how much your referral earns.
5. Cash competitions
Superpay.me have daily, weekly, monthly and yearly competitions, though exactly how you qualify is unclear and obviously this isn't something you can count on.
For a more in-depth look at the types of surveys you can complete, here's an inside look of SuperPayMe with a quick rundown of how it all works:
Is SuperPayMe a scam?
No, I don't think SuperPayMe is a scam.
​In most cases, they do pay out (but not always, see below) but I like the fact you can choose how you want to get paid.
The biggest factor for me the amount of money you can earn is very limited.
In their promo video, SuperPayMe say "there are lots of ways your earnings can shoot through the roof!" but in reality, you're not going to be making more than a couple of dollars a day.
Typically you get $0.40 to $2 for each survey and $0.001 for clicking on an ad so I wouldn't quit your day job just yet. As I said before, I think your time is worth more than this!
How much can you realistically make with SuperPayMe.com?
At $0.40 for a 10 minute survey and $0.002 for clicking on an ad, there's no denying that though these tasks are simple and easy, it's just you're going to see very little return for the time you invest.
Though it might give you a bit of extra spending money, you will not make a full-time living taking surveys and you're definitely not going get rich anytime soon.
Personally, I can't get motivated to spend hours answering survey questions just to get a $1. I didn't even finish the first survey, I got bored. It's just not worth it for me.
Does SuperPayMe survey site actually pay you?
With SuperPayMe you can choose whether you want to get paid via Paypal, Payza, Skrill, Amazon or Bitcoin and I said earlier, the minimum payment is only $1 which is a big plus compared to a lot of survey sites out there.
But what's alarming is the amount of people who never get paid out and there are a lot of angry people out there who are convinced SuperPayMe is a scam:
"Superpayme.com is definitely the most untrustworthy website I've ever come across.
On multiple occasions, I've attempted to cash out from this abomination of a website, and anytime I tried they would always tell me that in order to gain access to my back.
I would have to email documents that contain my personal information to the support staff.Like a drivers license or even a state identification card.
If anybody reading this that hasn't signed up for this, probably shouldn't.But if you do I can guarantee that the same exact thing will happen to you at some point." [Source]
Comments like these are all far too common…
​It's hard to find surveys you can take
I've found at least 90% of the surveys are targeted at people who live the in the UK, US, Canada, Australia and New Zealand, so if you live anywhere outside of these countries you're going to find it difficult to find surveys you qualify for.
Surveys are also targeted at your demographics and based on the information you gave when you first signed up. A lot of companies want feedback from particular demographic groups so you'll be offered surveys depending on your age, where you live, marital status and so on.
As a single man with no dependants, there are a lot of surveys I don't qualify for which limits the amount of money I can make per day.
​Again, you'll find a lot of complaints about the lack of surveys on sites like TrustPilot and ScamGuard.
Here's SuperPayMe's official response:
"The availability of surveys will depend on your ability to qualify. That will depend on various factors, such as location, age, gender, annual income etc. That is something which is dictated by the advertisers supplying the survey as usually they are targeting a specific demographic.
That is not something we as a site can control, we can only list what advertisers have available.​"
More SuperPayMe Reviews
Here's an honest review from a guy who hits the nail on the head. (*Foul language warning!!*)
"It's a complete waste of time!"
As I say, not all of the SuperPayMe reviews online are negative, but a lot of people seem to have a recurring theme.
I guess when it comes down to it, the only way you can really know for sure if this is something you want to do or not, is by giving it a try. It's a free signup so if you want, go ahead and try it out, then you can decide for yourself.
What I like
You can choose how you want to get paid
A very low $1 minimum cashout
They have a live chat option for when you need support
What I don't like
They pay you peanuts!
To add insult to injury, Paypal will charge you 2% processing fee.
Sometimes you've got to send your driving license details in if you want to get paid.
Sometimes you've got to wait 30 days to get paid, depending on the third party company
There's so much more worthwhile things you could be doing with your time
​Superpayme.com is a website full of glitches and broken links.
The bottom line
It might be a way to earn a little bit of extra cash but be aware you will have to spend a lot time for little reward. I personally found it mind-numbing and boring as hell.
Granted, some people were very happy with SuperPayMe but there are far too many complaints about not getting paid or not qualifying for any surveys or people getting their accounts terminated with no apparant reason.
Some angry users say SuperPayMe is a scam, but it may just be a glitch in the system or they have violated their policies, I guess we'll never know…
If you want to go down the taking surveys route, probably the best site to make money with surveys I've come across so far is​ Opinion Outpos​t​.
But whether it's SuperPayMe or Opinion Outpost, all of these sites pay you next to nothing and I really don't think it's worth your time.
By all means you can go to SuperPay.Me and try it out but I think you'll soon see it's a huge waste of time and effort.
As I mentioned earlier, there's a much better way to earn money online than by filling out silly surveys for $0.10. You can do it by turning any passion or interest you have and turning into a successful and profitable online business.
If this is something you'd be interested in, click here to create your free Wealthy Affiliate starter account and start working your way through the training courses or click on the button below to find out more.
What do you think?
I'd love to hear what you've decided to do next. If you do go ahead and give SuperPayMe a try I'd be really interested to find out how you get on. Whether you agree or disagree with this Superpayme review, please share your thoughts below! As always, if you've got any questions I'll do my best to help you out.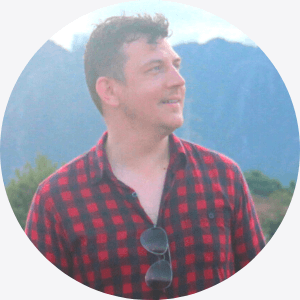 About Simon Crowe
Simon launched The Make Money Online Blog on a mission to help aspiring entrepreneurs kiss their bosses goodbye.
Get his free Affiliate Marketing Guide For Newbies to learn exactly how to make your dream business a reality.