Welcome to my Next Job At Home review where I am going to go through whether or not Next Job At Home is a scam or a legit online jobs portal that can help you to start working from home.
Before we get into the nuts and bolts of the review, there's something you need to know…
Each and every review put together by The Make Money Online Blog team is written with your very best interests at heart. The truth is, so many of the so-called work from home opportunities out there is deliberately designed to deceive.
Our job is to say it like it is and help you steer clear of time-wasting, money-robbing scams and finally achieve online success with high-quality training programs that will equip you the proven strategies you need to quit the 9-5 grind and become your own boss.
Next Job At Home Review (Bitesize Version)
If you're looking for a quick summary of the review then here it is:
In my view, Next Job At Home isn't a scam, but you can't exactly say they're legit either. Any jobs you find are pulled from other sites so you could just as easily check out these third-party sites directly.
The dealbreaker for me and the biggest reason I won't be using this site in the future is that you'll find cleverly disguised get-rich-quick scams within their job listings. This reeks of looking after their own pockets instead of actually helping people find real work from home jobs.
What Is Next Job At Home?
NextJobAtHome.com is a completely free online jobs directory site where members can opt-in to receive daily job alerts via email, focusing mainly on home-based customer service or data entry jobs.
While you can find many of the job listings available elsewhere on sites like ZipRecruiter, Neuvoo and FlexJobs, Next Job At Home could make finding these jobs faster and more convenient.
According to their promo video:
The site has been around since 2008
They have over 5 million email subscribers
The site only lists quality and legitimate work from home job opportunities
They have helped 1,000's of people find home-based jobs or start their own online businesses
How Next Job At Home Works
Whether you're interested in remote jobs, freelance work or typing job, Next Job At Home scour the web to help you the right job to fit your lifestyle.
It takes just your email to sign up to receive their daily email newsletters which claim to give you the latest work from home jobs so you can be one of the first to apply.
You can also browse their jobs page to see what online jobs are available right now.
What I Like About Next Job At Home
1. NextJobAtHome.com Is Free To Join
Unlike sites like FlexJobs.com which charge you $14.95 a month for access to their jobs database, it costs you absolutely nothing to sign up as a Next Job At Home subscriber.
While this is great if you want to casually browse the site and see what kind of work is available, keep reading and you'll see this site isn't without risk…
3 Red Flags You Should Be Aware Of
1. NextJobAtHome.com Is One Of A Plethora Of Sites
After doing a bit of digging, I found out the owner of Next Job At Home is also the same guy behind various home-based job directory sites that have been launched in the last 5 years or so, like:
BeginnersWorkAtHome.com
ExclusiveWorkFromHome.com
HomeBasedOfficeWork.com
FreeOnlineJobsAtHome.com
TypingWritingJobs.com
It turns out each of these sites come under an umbrella company called NGM Media LLC. The concerning thing about this is the fact this company have a dismal F rating with the Better Business Bureau and several complaints listed against them.
2. Prepare Yourself For Nuisance Calls And An Avalanche Of Spam
Next Job At Home may have a free sign up, but that doesn't necessarily mean you should go right ahead and give them your email address.
Read through the complaints and negative reviews and it's clear to see the biggest bone of contention members have about this site is the sheer amount of spam that hits your inbox after joining.
Some members even claim they were harassed with dozens of sales calls a day:
Owners of NextJobAtHome.com have to make their money somehow and I strongly suspect they are using their network of sites to collect people's email addresses and sell them on to email spammers for a pretty penny who then go on to bombard with promotional offers.
Definitely something to think about before handing them your contact details!
3. Around 20% Of Their "Work From Home Jobs" Are Scams
As if getting spamming the heck out of people's junk mail folders isn't bad enough, Next Job At Home lied to you when they assured you on their homepage that they filter every home-based job opportunity to provide you with only high-quality job leads.
Go through the job listings page and you'll find at least 1 out of 5 of the jobs listed are in fact not jobs at all, but links to get-rich-quick scams that extort your money and waste your time.
I personally saw links to Job Quitter Club and Automated Daily Income; both scammy ClickBank products I've reviewed in the past that promise to show you how to make a lot of money in a very short space of time for doing practically nothing, then offering very little in terms of real value.
What this means is if you want to use next Job At Home as a resource for finding job opportunities, you'll need to have your wits about you. You just can't trust that every job you see listed on their site is the real deal.
How do you know if an online job is legit?
The key is to always do your research! Check out the company and it's founders, make sure you're fully aware of what any job you're applying for involves and most importantly – never, ever pay for the "privilege" of applying for a job.
Read 13 Ways To Avoid Work From Home Scams Online and find out what the tell-tale signs of a work from home scam are so you know what to look out for.
Is Next Job At Home A Scam Or Legit?
Next Job At Home might not be a scam but they do promote several scammy products to their members in return for a commission whenever anyone signs up through one of their links.
To be honest, Next Job At Home is just one of many work from home job listing sites out there and while you could go ahead and sign up to see what jobs they've got available, unfortunately for me there are too many red flags.
Bottom line:
I just don't trust that their main aim to help you and therefore I can't recommend them.
A Better Way To Make Money From Home?
Switching to a work from home lifestyle is a sure-fire way to avoid rush hour traffic and office politics, but in the end, you're essentially still selling your time for money.
In 2015, I decided I was sick and fed up with working for someone else and decided to learn how to start my own affiliate marketing business.
Little did I know that would turn out to be one of the best decisions I ever made. 5 years on I'm earning $7,000/month consistently and traveling the world and it's all thanks to what I learned at Wealthy Affiliate (click to read my full review)
Their training courses teach you exactly how to earn money online and 2 million strong community of fellow entrepreneurs are ready to help guide you through every action steps along the way.
If you have any questions about Next Job At Home or you just wanna ask me anything about earning online, scroll down and leave me a comment and I'll do my utmost to help you out!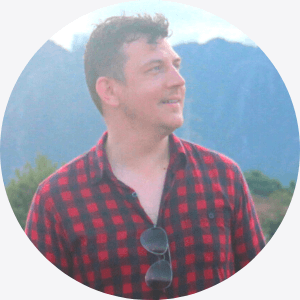 About Simon Crowe
Simon launched The Make Money Online Blog on a mission to help aspiring entrepreneurs kiss their bosses goodbye.
Get his free Affiliate Marketing Guide For Newbies to learn exactly how to make your dream business a reality.