Xyngular may sound like singular, but does it stand out from all other MLMs? In this review, we're going to talk about whether Xyngular is a scam or just another MLM claiming to be your golden ticket to success.
I'm pretty sure you're here because you want to make money online and are considering if Xyngular is your window to a life where you can be your own boss. But I might just make you think again with what I'm about to tell you.
So here's what you'll get in this review:
A Background on Xyngular
What they sell
How you can earn from it
It's pros and cons (one of the most interesting parts)
If it's a scam
And lots more
Xyngular Review At A Glance
About: A health and wellness multi-level marketing company that sells weight-loss and nutritional supplements.
Price: $9 plus $397 in upsells, but you'll also need a $100$14.95 joining fee, plus a starter and transformation kit which range from $199 to $549.
Pros: Health is a growing niche, a simpler compensation plan than most.
Cons: Products are expensive and have had some issues. Low industry-wide success rate.
Verdict: Xyngular is a legit work from home opportunity but like all MLMs, 99% of people will invest more money than they make.

Xyngular is a Utah-based MLM that sells health and wellness products like nutritional supplements and weight-loss products like Total Life Changes, Vida Divina, and Sisel International.
The good news is I don't see any reason to say that Xyngular is a scam. However, it sends alarm bells ringing so it's not something I will recommend to you.
There are better options out there.
What Is Xyngular?
Xyngular was founded by a guy named Marc Walker who has a Bachelor's Degree in Finance and an MBA from Bringham Young Univeristy.
Before Xyngular, Marc worked for Nuskin (skincare company) and Xango (health and wellness MLM). He was the Vice President of International Operations for both companies and says he played a leading role in them reaching $500 million in annual sales.
Pretty neat.
He probably figured out he can earn more by start a company of his own and Xyngular was born.
Xyngular started out in Utah in 2009 – I'll give them a thumbs up because this tells me that they were able to build a sustainable business and that's a big factor in choosing which company to trust. You want something that will be there in the long run.
But keep this in mind:
That in itself doesn't make a company legit. Sometimes, a company stays just long enough for people's doubts to die down.
Because you see, when people are no longer skeptical they begin to trust a company. And trust boosts sales. And somehow when the company thinks they've reached their peak revenue they suddenly run off with all of the money.
Sometimes you'll only know it was a scam when it's too late.
That doesn't always have to be the case though. You can always find the warning signs early.
I'm not trying to scare you off, I just want you to keep an open mind so hyped-up promises won't cloud your judgment.
Well, enough on that, here's something you might be happy about:
Xyngular has been dubbed one of the fastest-growing companies in Utah not just once, but four years in a row. That makes them part of Utah's Fast 50.
How To Join Xyngular
You'll have to pay up $14.95 to become a member. Then you will be "encouraged" to fork out an extra $199-$549 for a transformational kit.
Of course, you will want an ROI which means you have to sell at least 120 PV a month. That costs around $150 worth of products.
What happens if you don't reach the quota? Well, your account gets closed down and you don't want that. So if no one buys that from you, you'll end up with a cabinet full of products you don't use.
So you see, there's a subtle pressure here to keep shelling out cash which doesn't really guarantee you any sales.
So this is how your expenses in a year will look like:
Total cost = $2,013.95- $2,363.95
This still doesn't include upsells like training and marketing costs.
By the end of the year you'll end up spending more than gaining.
Yikes. I'm telling you, with how this thing goes, the only people who get big fat wallets are your uplines.
Making money online isn't complicated…
This video will show you exactly how to get started. Tap to watch now »
8-Day Weight Loss? Does That Even Happen?
Xyngular has a number of products but I'll talk more about their flagship product called Ignite. (I just don't know if ignites burns your calories or just burns a hole in your pocket.)
This pack includes:
Global blend – antioxidant
Axion – nutrition capsule supplement
Xyng – energy tablet
Lean- snack replacement
Accelerate – fat burn tablets
Cheat – appetite control tablets
Flush – gut health tablets
XR2 – Sleep and Stress Tablets (this will probably be useful by the time you realize you already spent too much without any sure income)
Advanced Omega – Nutrition tablets
These products, including all the other supplements, are not evaluated or "approved" by the FDA.
So this means you're just in the guessing game if these products really work.
A piece of advice:
Don't take the company's word on their products, they'll never say it doesn't work. If you really want to know if it does, check out 3rd party testimonials.
And another thing:
It doesn't mean it works for one person, it will work for all.
Here's the worst part:
Flush, the gut health tablet is full of senna leaf. Too much of this will cause side effects like dehydration, diarrhea, electrolyte disturbances, potassium deficiency, and other gastrointestinal problems.
It's not good for pregnant and breastfeeding women and also with people who have stomach issues. Not just that, electrolyte disturbance is not good for people with heart problems because it can worsen the disease.
So much for being in the health and wellness niche…
Xyngular's Compensation Plan
Here's the complete compensation plan.
If you already checked out the link you'll probably realize it's as complicated as solving a Rubik's cube with a blindfold on.
And here's what I know about complicated compensation plans:
They're designed to be complicated so it's hard for people to understand which makes it easier to dupe more into joining.
Ironic right? But if you just think about it, if the compensation plan was simple, it would be easy to see how hard it is to make money.
Basically the compensation plan says you can earn in 6 ways:
1. Retail Sales – buy at a wholesale price and earn from the retail price when you sell it.
2. Rapid Rewards – earn higher from making new recruits.
3. Quick Start Bonus – earn from helping recruits make 120 PV within the first 30 business days.
4. Residual Earnings – they make use of a uni-level structure to give out commissions 8 levels down.
5. 12% Corporate Sales Pool – share in the product sales of the entire company.
6. Leadership Bonus – top achiever rewards.
There's also the Passport Program where you are gifted a trip for hitting a certain volume.
Trip rewards are nice if it's a place you want to go but not if it was so hyped-up you end up liking it. I prefer cash rewards though, I get to reward myself with something I really like in the first place.
Xyngular Dirty Secrets Exposed!
1. Called Out By The Environmental Research Center
In 2017 Xyngular were called out for having lead compounds in their products. They had to pay a hefty amount of $90,000 for that.
2. Sued By Schenkel
They had been sued for cheating with corporate resources.
3. The 8-Day Weight Loss Program Is Daylight Robbery
Too hefty of a price for something that is not guaranteed. Plus it involves meals of just 500-800 calories per day. The starvation will make you lose weight, not their product.
Also, many weight loss products are just overpriced placebo with a very slim chance of losing weight. I just love puns!
4. Negative Consumer Reports
Some consumers complained of allergic reactions and a low platelet count.
5. Low Success Rate
MLMs in general have 99% failure rate. Only those who are at the top of the matrix really make reasonable money.
Check out this income disclosure: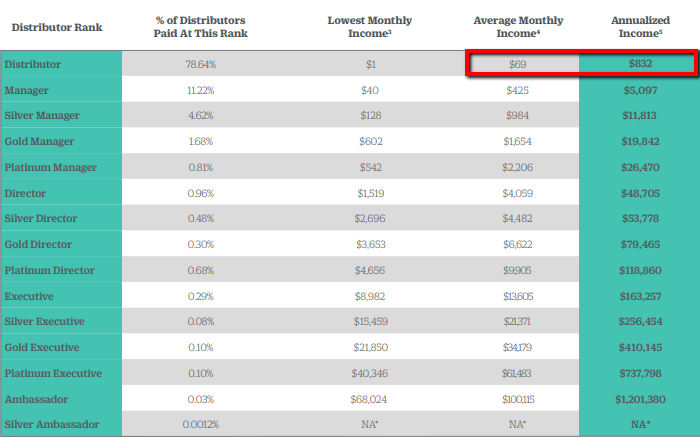 The average income per month for most members is less than the money they put in! I'm better off doing a local minimum-wage job if that is the case.
In reality, only 0.03% are earning big time here and I'm guessing that this is the founder of the company.
Is Xyngular A Scam?
No, it's not, there's not much proof to say it is. But more important than asking if Xyngular is legit or not, is asking if you can make good money from this or not.
I mean come on, you're reading this review to check if you can make money online with Xyngular. I think by now you already know the answer to that.
Truth is success with Xyngular is rare and not just because it's an MLM, but because you have too many competitors who can offer the same products at a lower price.
So no, it's not a scam, and no, you will not earn from this.
Xyngular Review: The Bottom Line
Not all people have the guts to do face-to-face selling. And with the low average monthly stats, Xyngular isn't worth your time, effort and money. A basic day job lets you earn more than this.
With MLMs, you're limited to products your company is selling. If they decide to close down, the opportunities close down on you.
In my opinion, affiliate marketing is a hundred times better in making money online.
Why?
There's no recruiting
You can promote products that you personally like
There's no face to face selling
You can earn even when you're not working
It's free to get started
To find out how affiliate marketing works check out my Wealthy Affiliate review. This could be the ticket to reaching your online income goals.
How I Make A Living Online?
After years of working in call centres I finally figured out how to create a 5-figure monthly passive income stream and become financially free.
Thanks to the right training and a lot of hard work I kissed my old boss goodbye and booked a one way ticket to Thailand.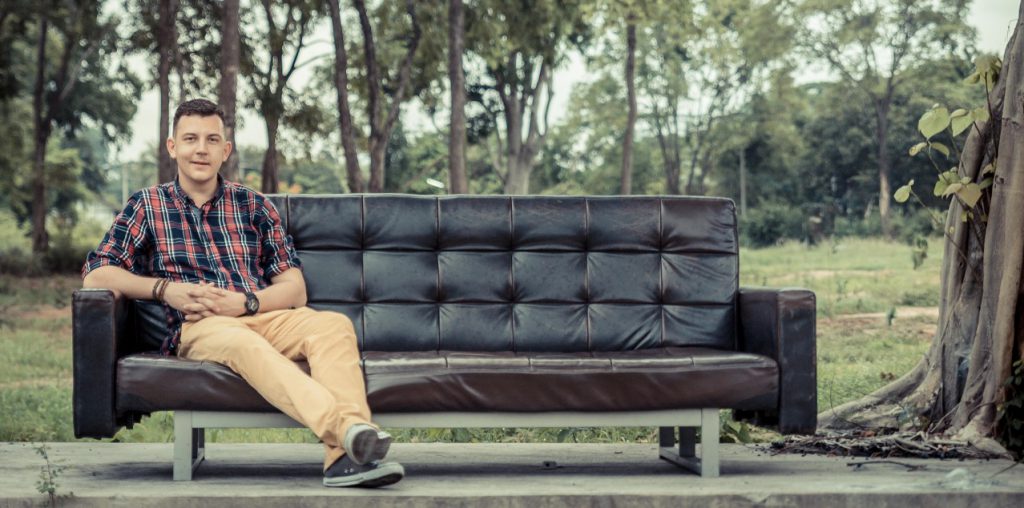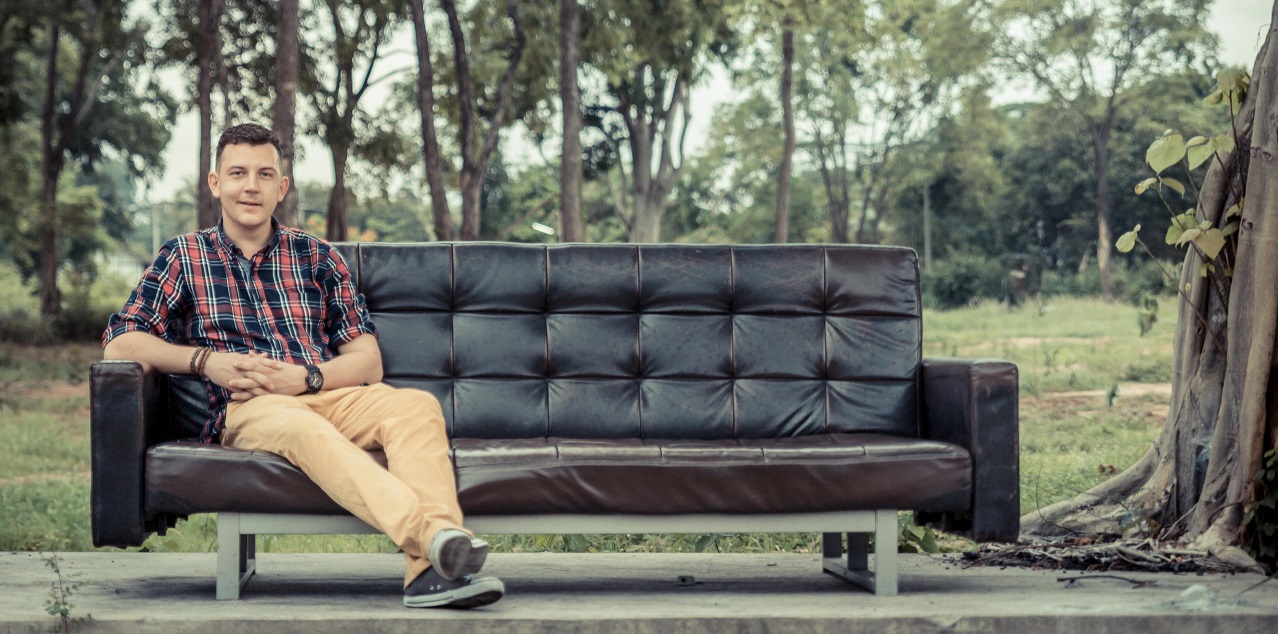 So if you're serious about building a thriving online business, click here for the exact step-by-step formula I follow.
Let Us Know What You Think
What do you think? Agree or disagree with this Xyngular review? Let us know below!
Simon Crowe is on a mission to help as many people as possible kiss their bosses goodbye.
Take the free Commission Academy course to discover how to smash your online income goals and make your dream business a reality.