I've never felt so right about something so wrong! Nope, I'm not quoting from a song, I'm actually telling you how I felt when I first saw Website ATM. It felt so off that's there's no doubting it's a scam.
Isn't it a great thing to earn $500 per day? Of course, it is! But with how Website ATM claims on doing it, even my grandma knows it's up to no good!
So in this review, I'll tell you all about Website ATM and why I'm so convinced it's just another scam you shouldn't think twice about.
So let's get started!
Website ATM Review At A Glance
About: Website ATM is described to be a "one-click cash machine" that gets you $500 daily. 
Price: $47.
Pros: None we can think of.
Cons: Fake owners, fake claims, rehash of an old scam and fake scarcity tactics.
Verdict: Website ATM is a scam. It's just another get-rich-quick hungry for they money they can aqueeze from you. Avoid at all cost. 

Things You Should Know About Website ATM
If you want to know more about DFY schemes, check out Print Monkey, VidZPresso, and TraffixZ to see the pattern.
Website ATM basically claims it's a one-click cash machine that will shoot your account with $500 every day if you pay up $47. If you already checked out the reviews I told you earlier, your gut will tell you Website ATM is wide off the mark from legit opportunities.
Website ATM claims to be made by an ex-accountant named Nick Harvey who has a wife named Amanda and three kids Caleb, Sarah, and Stevie.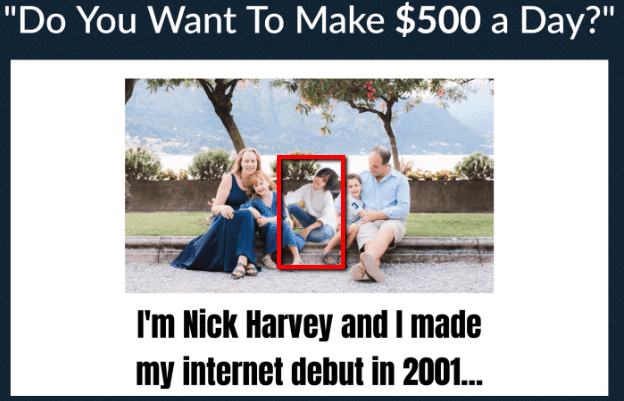 I guess Caleb was playing off when this shoot was made or he just doesn't really exist in this family
The worst part is:
I also heard of a guy named Willy Handcock, the maker of Money Sucking Website (this scam is already off-grid), who also was an ex-accountant who has a wife named Amanda and three kids named Caleb, Sarah, and Stevie.
This could pass off a great deal of coincidence, but: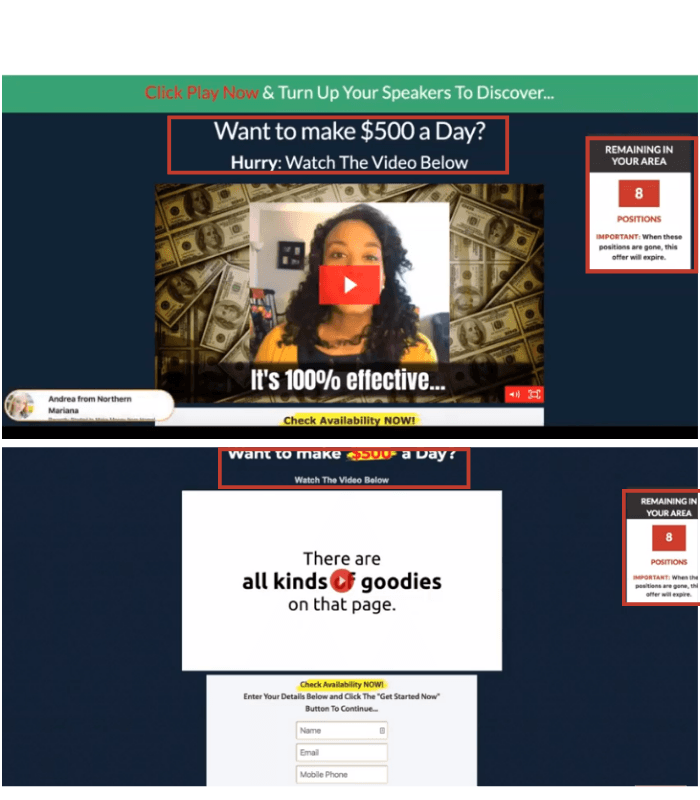 Website ATM and Money Sucking Website's landing pages awfully looks the same.
My guess?
This Nick Harvey doesn't really exist and the guy behind Website ATM is doesn't really want to introduce himself so he can go off and make another scam when Website ATM is totally burned.
Here's another thing: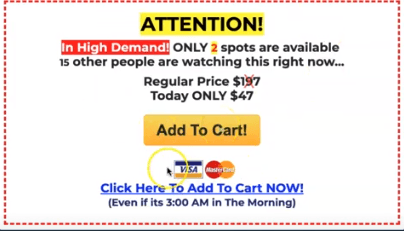 I saw this on Website ATM but I've got a feeling I've seen this before.
Ah, now I remember! This is the same scarcity tactic photo used by Website Profits Pro.
Just a few slots left, just go on and refresh the page, you'll get more slots available.
Then he goes on to make you feel you're one of the fortunate few to know this secret. He's keeping this a secret? Why? So the authorities won't put their eyes on this?
So here's what I'm telling you so far: Website ATM is just an old scam repackaged as a "brand new" opportunity to make money online so fool some more people.
But I guess by now you understand this will only last for so long until the scammer behind these rehashes this system again.
How Does Website ATM Work?
Basically, this DFY website is supposed to rank and generate traffic quickly, making you start earning before you know it.
But the truth is, this DFY website only gives you some very basic information and a boring old website template they also give to others who sign up with no hosting. It's wayyy far off from the claim it makes money for you in an instant.
The thing about duplicated websites is this:
It's impossible to make money with it. And because there's no hosting that comes with it, they'll have more reasons to fork out more cash from you!
When you sign up and give them your email address, you're in for a lot more up upsells flooding your email. $47 is just a front, you'll end up spending thousands of dollars for this before you get your website up and running.
Making money online isn't complicated…
This video will show you exactly how to get started. Tap to watch now »
So you see, the scammer behind this is just trying to suck out all the cash from you making you his human ATM.
I'll tell you a little bit about ranking and generating traffic, things that Website ATM isn't telling you.
Duplicated websites will not rank on Google, they don't even index new websites until after a few weeks. They just take up space and upset users.
So your template website, with no valuable content will not rank as fast as Website ATM claims it to be. Google is smart enough not to provide its users with a paper-thin website with no value.
So it doesn't work?
No, it doesn't. Yes, Website ATM gives you a website but it's the kind of website that doesn't provide you with traffic. No one will visit a website with nothing in it.
Will you go inside a mall that has no products, merchandising, and even stalls? Of course not! That's the kind of thing Website ATM is offering you, only in the virtual world.
The truth is, the scammer behind Website ATM doesn't have even a single strand of care if you make money or not. All they care about how much people they turn to human ATMs and how much they can squeeze off from these people.
I sure don't want you to be one of them!
The thing with affiliate marketing and websites is this:
You need to have quality content. Only quality content will convince users you're the kind of person they can look to when they need an item from a specific niche. Only quality content will make them trust you and what you promote and only then can those visitors turn into customers.
No one-click website will ever make you earn a sustainable income.
What I Don't Like About Website ATM
Fake Owner/s
False Claims
The System Is Just A Rehash Of Old Scams
Expensive Upsells
Fake Scarcity Tactic
Doesn't Give You A Sustainable Business
Is Website ATM A Scam?
I couldn't emphasize it enough. Yes, Website ATM is a scam that comes from a long line of scams.
Is something sounds like it's too good to be true, 99.9% it really is.
These DFY systems are no more than just get-rich-quick schemes. But mind you, you're not the one getting rich off these, the scammers are.
If you're in for easy money, then maybe you'll be interested in platforms like Swagbucks.
Granted they're easy, but it doesn't make you a lot of money enough to keep food on the table and the light on.
Yes, affiliate marketing is legit, but these systems that claim to make you a rich affiliate marketer in no time will only burn you.
Website ATM Review Closing Thoughts
A system like Website ATM gives affiliate marketing a bad name. Because instead of showing how you should do things, they're telling you the exact opposite.
They take advantage of the good name affiliate marketing is making and injecting it with the stench of schemes.
Yes, affiliate marketing can give you good money, only if you do it right.
Unlike scams that make you feel making an income online is as easy as clicking a single button, a successful affiliate marketing business requires time and effort.
If making money was that easy, we'd all be rich by now and everybody will be all praises for DFY systems.
The truth is if you really want to make a living out of affiliate marketing, you can. You just need to put in the need effort to make it work.
The good thing about affiliate marketing is you can start from scratch. You don't need to be an expert right there and then to be a successful affiliate marketer because you'll be provided with training that will teach you everything you need to know to build a successful income-generating website.
You also have the opportunity to get in touch with other affiliate marketers and learn from them.
One great thing about affiliate marketing is that you have tons of products to choose from. You can pick out a niche you are personally interested in and promote the products from that niche.
What's awesome about this is what you promote is close to home. That means creating content will not be as daunting as it seems.
Remember the words, "Do what you love and work becomes play"? That's exactly what affiliate marketing is great about. You won't get bored creating great content because you'll love what you do.
Not just that, when you've put the work in creating a quality website and content, you can start enjoying your dream income goals day and night.
This is the timeless fact about making money online:
Legit opportunities will always require time and effort and affiliate marketing will only bring you an income by having quality content.
Just think about it:
If you're a customer, will you buy every bit of product that's put in front of you? Of course not! You'll only buy something that's worth your money.
So bottom line, DFY websites doesn't ever work for the long run.
If you want to work on affiliate marketing the right way, check out this Wealthy Affiliate review.
How I Make A Living Online?
After years of working in call centres I finally figured out how to create a 5-figure monthly passive income stream and become financially free.
Thanks to the right training and a lot of hard work I kissed my old boss goodbye and booked a one way ticket to Thailand.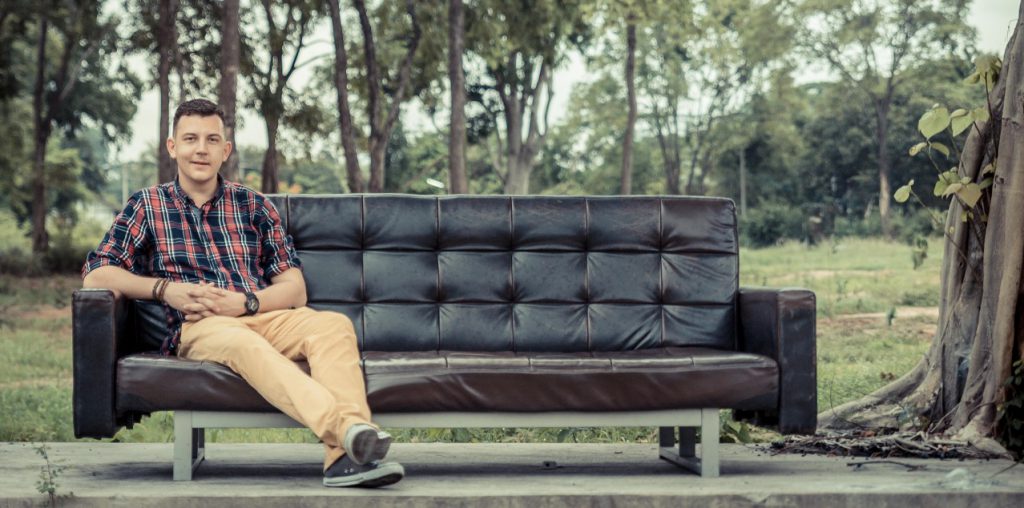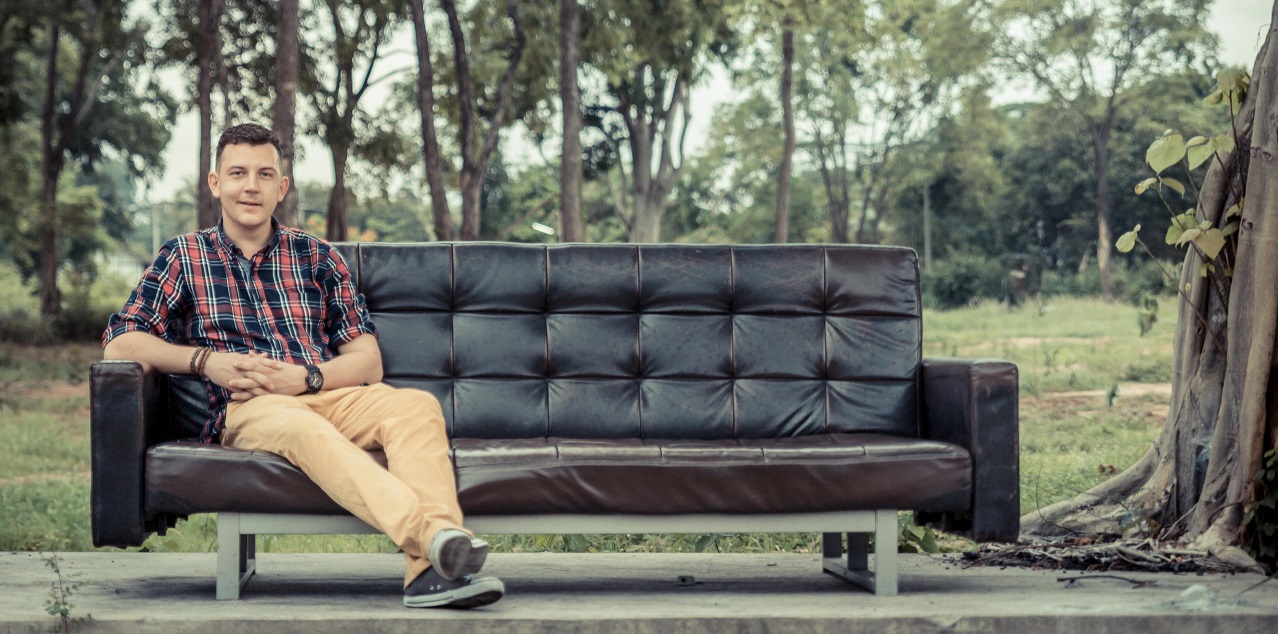 So if you're serious about building a thriving online business, click here for the exact step-by-step formula I follow.
Questions? Violent Reactions?
Share with us your thoughts. Ask any question about affiliate marketing. We'd love to hear from you!
Simon Crowe is on a mission to help as many people as possible kiss their bosses goodbye.
Take the free Commission Academy course to discover how to smash your online income goals and make your dream business a reality.