Incoming! A brand new money-making opportunity where you can earn 6 digits effortlessly by using a magical software that does the grunt work for you!
But is VidZPresso yet another repackaged scam or your golden ticket to success?
While there are a number of legit money-making opportunities out there, there are also tons of scams popping up every day to make you believe earning $1000s has never been easier.
See through the hyped-up claims and get the iron-clad truth on VidZPresso before opening your wallet!
VidZPresso Review At A Glance
About: VidZPresso is a video creation software that claims to generate leads, traffic and affiliate sales without the help of SEO, content, or ads.
Price: $19 plus $557 in upsells.
Pros: Comes with a 30-day refund option.
Cons: Too many upsells and it's impossible to make the money they claim with the ineffective traffic methods they teach.
Verdict: This is a scam because they don't give you what you're promised. The software is useless and the end result is a bunch of low-quality videos that make money for no one.

VidZPresso is a DFY (Done For You) cloud-based software that can generate traffic and create an email list on autopilot using YouTube videos in under a minute.
Sound too good to be true? You might just be right.
Yes, you can build an online business and generate a full-time income but this isn't going to help you make that happen.
If I were you, I'd ignore the unrealistic claims and see VidZPresso for what it really is:
A sketchy software that creates a bogus live video with zero value. Shortcuts may seem promising, but they never work in the long run. You won't be able to play YouTube's algorithm reusing fake live videos.
What Is VidZPresso?
VidZPresso is a software that claims to generate leads, traffic and sales without the help of SEO, content, or ads.
The website has a set of DFY videos that lets you customize things like intro, outro, and even a voice-over. The video then goes "live" on YouTube which automatically puts you on page 1 where there are more chances of gaining traffic.
They claim VidZPresso will keep you from paying domain names, hosting, and autoresponders which saves you a lot of time and money. Plus no more headaches and frustrations for you from trying to understand the traffic game.
And get this:
They also say it's a hands-off approach for getting traffic, leads, and commissions when you're desperate for it. (You're right, this will only dupe the desperate)
Sounds promising right?
Here's the kicker:
VidZPresso's co-creator Mosh Bari is a well-known get-rich-quick guru. You'll often see him launching 'new products' with the same old scammy methods given a fresh lick of paint.
He had TraffixZ, Fast Profit Jacker, and Profiteer with co-creator Jason Fulton before this – all complete scams that didn't do what they promised.
For VidZPresso though, maybe he wanted to test someone different, so he's with Yogesh Agarwal/Agrawal in this one. (See the photo on the website – they didn't even bother to check what his last name was)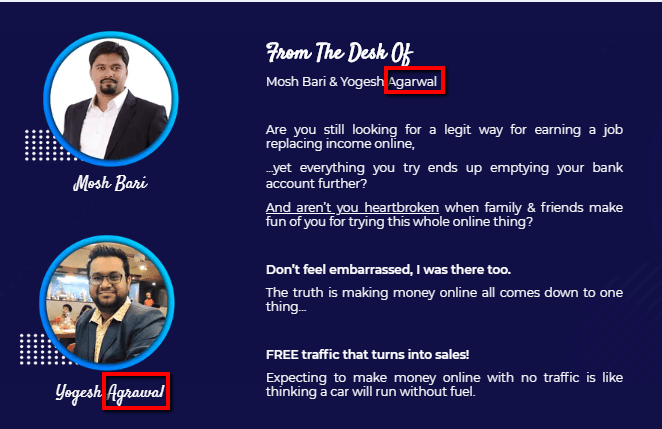 One blink and there's another golden-nugget-spiting-machine under their names.
By now you've already realized that their just peddling half-baked "profit machines" time and again to dupe more vulnerable people to believe their promises and shell out their hard-earned cash and I'm not even half-way through this review yet.
You might ask: why do they keep doing this?
Well, not everyone knows how to make money online and there will always be those who can't differentiate a legit from a scammy opportunity.
The good thing is, I'm here to narrow down your choices by exposing the scammy opportunities you should avoid.
And remember this:
People like Mosh Bari have an army of affiliates behind them ready to claim this new product is your golden ticket to making money online. Not because they're loyal to this guy but because they earn commission and bonuses for posting phoney positive reviews.
What VidZPresso Is Offering You
Signing up for VidZPresso gets you:
DFY all-in-one traffic solution with just a few clicks
Real traffic that converts to real sales (If you still think this is real think again)
No need for domain names, web hosting, and even autoresponders
Super easy program to navigate
Free buyer traffic in less than a minute
VidZPresso Pricing
Funny, because they initially say that you can get the software for only $19.
Then there's these upsells:
VidZPresso App ($1,997)
VidZPresso Video Creator ($997)
VidZPresso Video Blaster ($1,997)
VidZPresso Step-By-Step Training ($297)
Fast Action Bonuses ($4,669)
I mean they're not charging you afterward for this. To me, it's just a bunch of numbers to upscale the value of the software making you think you're saving a lot by buying it now.
The worst part is:
They're using the rarity tactic to squeeze your money out from you. So the savings won't do the trick, here's a limited offer to get the job done. Pathetic approach.

Did I say the worst part already?
Here's worse than the worst part: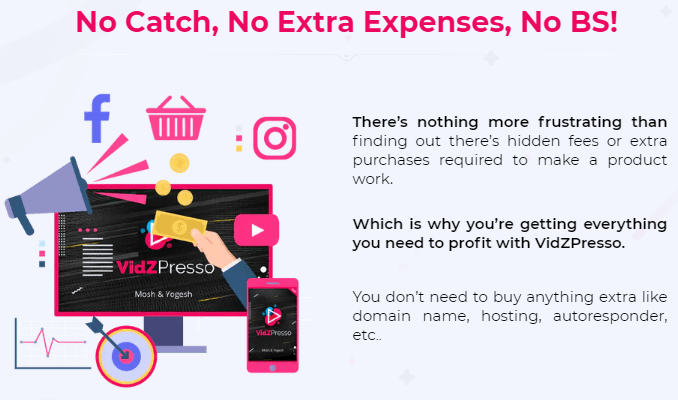 Then how do you explain the truckloads of upsells?
VidZPresso OTO1 – $39 – Unlimited Version – Removing all the limitations of the main software – this is for people who will take massive action, and want more profits.
VidZPresso OTO2 – $197 – Done-For-You -Massive DFY Pack, with multiple DFY sites, campaigns, funnels and much more.
VidZPresso OTO3 – $57 – DFY Traffic – With this upgrade you will make sure to get all the traffic you need for your store.
VidZPresso OTO4 – $67 – Endless Profits – Profit Boost
VidZPresso OTO5 – $197 – Resellers License – Allows you to sell this product and all the products in the funnel and keep 100% on all of it.
I was about to give them credit for the no-upsells part. I take that back.
Making money online isn't complicated…
This video will show you exactly how to get started. Tap to watch now »
Can You Make Money With VidZPresso?
I'd say yes, you can but it's unlikely. You see, the concept of not making quality content anymore can look like the perfect shortcut to success.
Scammy programs like The YTA Method, Tube Profit Sniper and Tube Crusher all promise overnight riches but the reality is you can only keep making money when people engage with your content.
A low-quality fake live video (that has been rehashed a number of times not just by one person but by all the people who were duped into buying and using this software) will not convert into sales!
No matter how awesome a piece of software can promise to do, you'll always end up realizing that it takes quality content to convince people to buy.
Here's another important fact:
Whatever you do to trick Google and YouTube to rank your video, it will only be temporary.
True enough, YouTube is one of the best places to build an online business. Billions of people hang out on YouTube every day resulting in $6 billion paid out to YouTube creators in 2019.
And there's a number of ways you can profit from YouTube:
Monetize your YouTube channel by their Partner Program
Sell your own stuff
Featured products
Earn a commission through affiliate marketing using YouTube as a content platform
But here's the thing:
I cannot overemphasize this enough, you can only make money with quality content, not some fake video with no real value.
It's easy to throw out numbers like what they did here: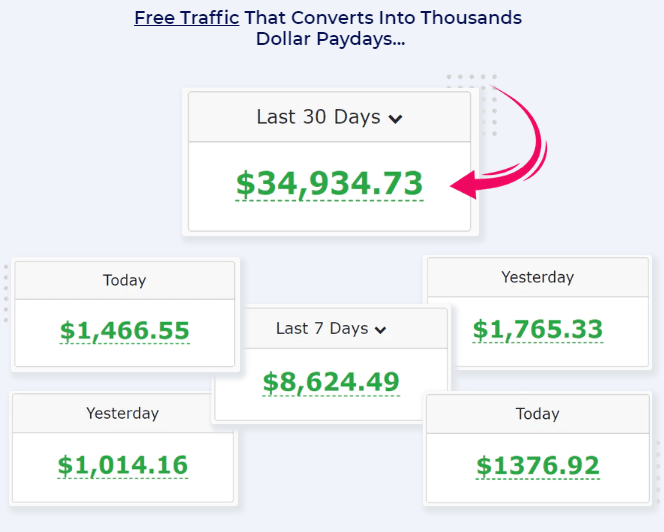 But it's hard to prove it's real.
Remember this:
YouTube doesn't have a reason to rank your videos and visitors won't stick around unless they find something of value, like real quality content.
What I Don't Like About VidZPresso
You don't make money, the creators do
It won't take for Google and YouTube to blacklist your videos
There's no real support, the matter of the fact is the creators are ready to launch their "next big thing". (That's much easier than delivering what they promise to the people who bought their software.)
A fake sense of urgency
Fake live videos
Collecting emails without consent
Is VidZPresso A Scam?
If there were two boxes labeled "legit and worth it" and "get-rich-quick scam", there's no doubt Vidzpresso will fit perfectly into the latter.
All through-out this review I've mentioned the word "fake" a number of times. Does that not send a big blare of alarm bell ringing?
They're basically offering you a fake live video to make the work easier for you. What's true about it?
Plus don't you see how unethical it is to gather people's emails without their consent and then bombard them with emails about products they don't know about?
Imagine this:
You went into a mall and stopped for a second on a booth selling some kind of all-in-one appliance. You're not interested in the product, you're just curious about what's going on.
So this salesman notices you and harasses you to buy the product following you wherever you go pitching you the product even when you said no a number of times.
I know this happens rarely (hopefully) but this salesman "accidentally" saw your ID and traced back your home address. He goes to you there and pitches the product again.
Disturbing right? To some, creepy.
Reality is, that's what VidZPresso is doing. Just in the virtual world. "Accidentally" seeing your email address and then pitching the product there.
VidZPresso Review: The Bottom Line
There is no shortcut in making money online. You can keep looking for it but you're just wasting your time.
If you're really interested in building a legit online business, check out this in-depth Wealthy Affiliate review to see how you can get started.
Real income takes real work because you're building a rock-solid financial future. There's truth to the words: no pain, no gain!
How I Make A Living Online?
After years of working in call centres I finally figured out how to create a 5-figure monthly passive income stream and become financially free.
Thanks to the right training and a lot of hard work I kissed my old boss goodbye and booked a one way ticket to Thailand.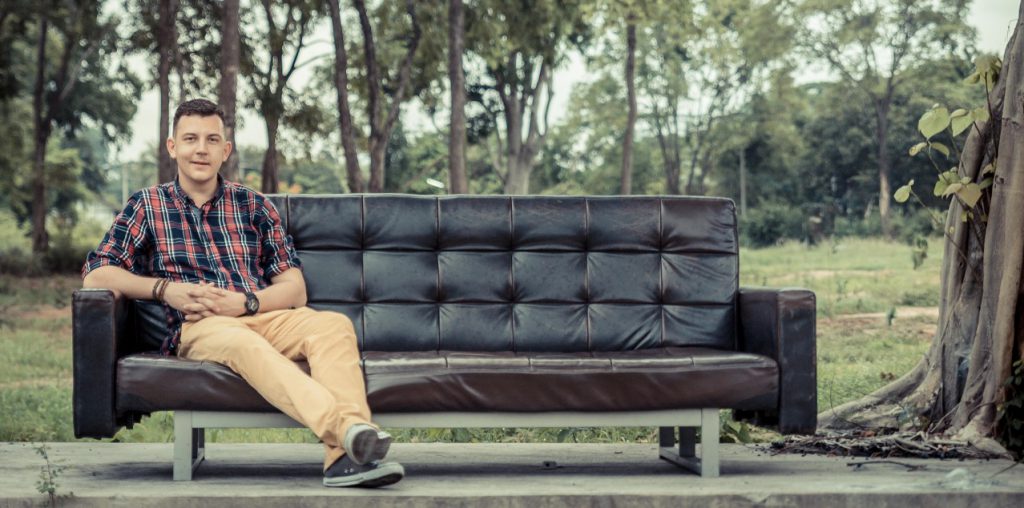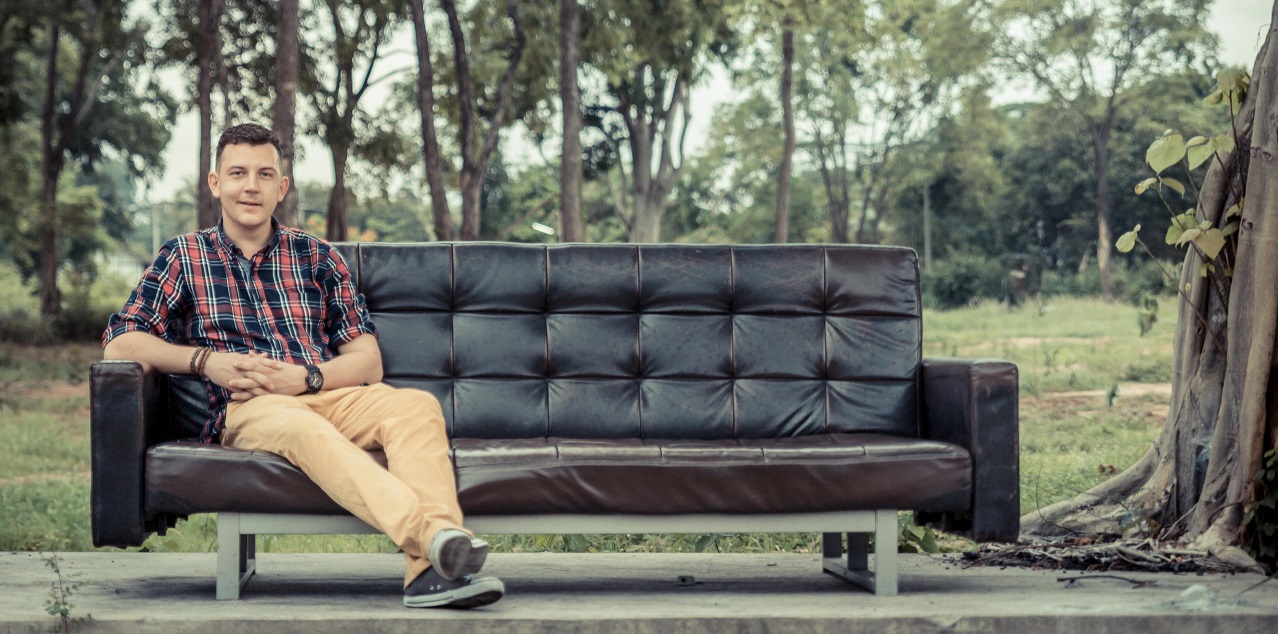 So if you're serious about building a thriving online business, click here for the exact step-by-step formula I follow.
Questions? Reactions? Comments?
Realized how pathetic scams are? Let me know how you feel. Tell others what you want them to know. Let's help each other out, expose scams for what they are.
Shoot your comment down below. We'd love to hear your thoughts!
Simon Crowe is on a mission to help as many people as possible kiss their bosses goodbye.
Take the free Commission Academy course to discover how to smash your online income goals and make your dream business a reality.