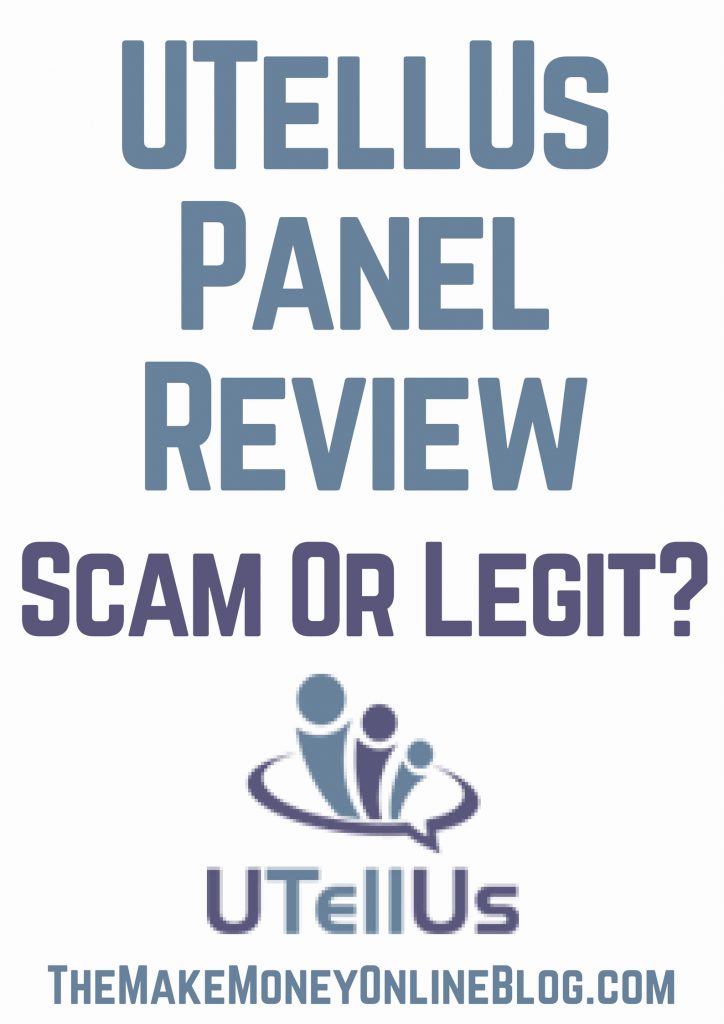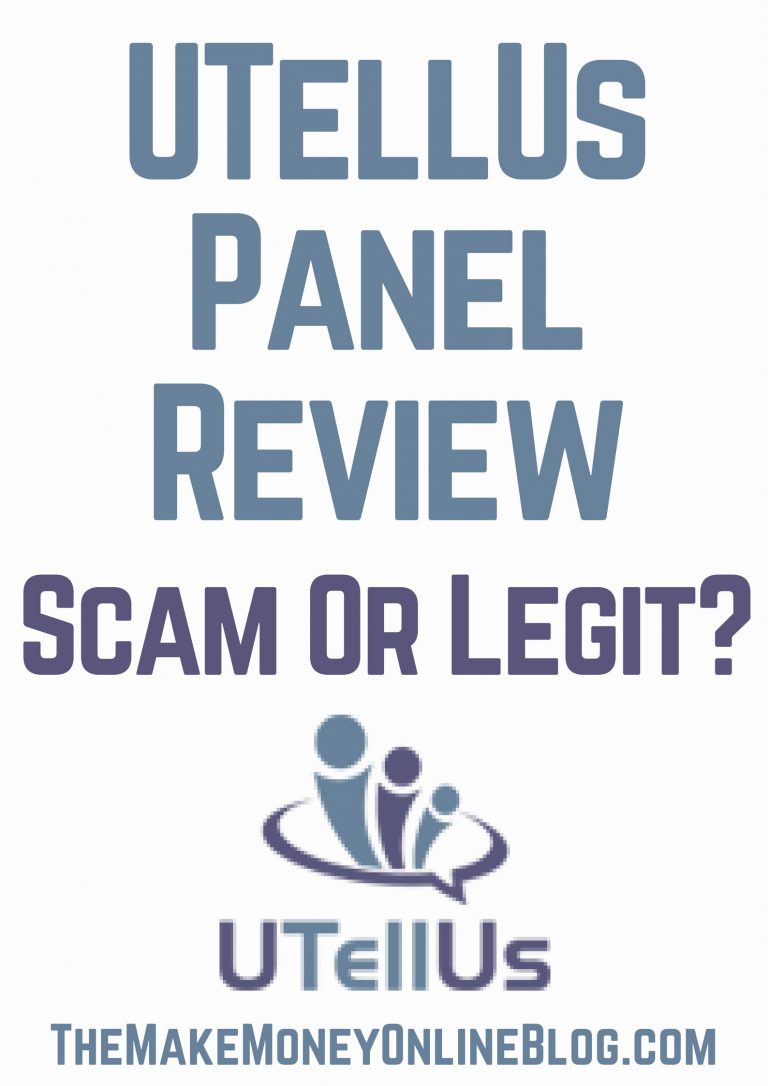 We're told the UTellUs Panel is unique compared to 99% of other survey sites out there, but are they really?
They call themselves an invitation only survey panel with carefully selected members who are generously rewarded for their time.
So if you've got an invite, keep reading.
If you haven't, take a look at my top-recommended beginners course and I'll show you how to start earning online.
In this UTellUs review I'm going to be digging deeper into this company to answer the question:
Is UTellUs Panel a scam or is UtellUs Panel legitimate?
And let me say right off the bat, I'm not sponsored by or affiliated with UTellUs in any way and they're certainly not paying me to write this review.
I'm just a successful online entrepreneur who helps people avoid time-wasting scams and find real work from home opportunities.
That being said, let's get on with the review!
UTellUs Review At A Glance
About: Precision Opinion Inc's invitation-only research platform.
Price: Free to join but you have to get invited and get a code to sign up. Only for US residents too.
Pros: Nothing.
Cons: It's hard to get in, limited surveys, pays little.
Verdict: UTellUs is not a scam. However , the odds of making money here is next to none. It lacks adequate surveys and pay little for each if you every get invited to participate.  

What is UTellUs Panel about?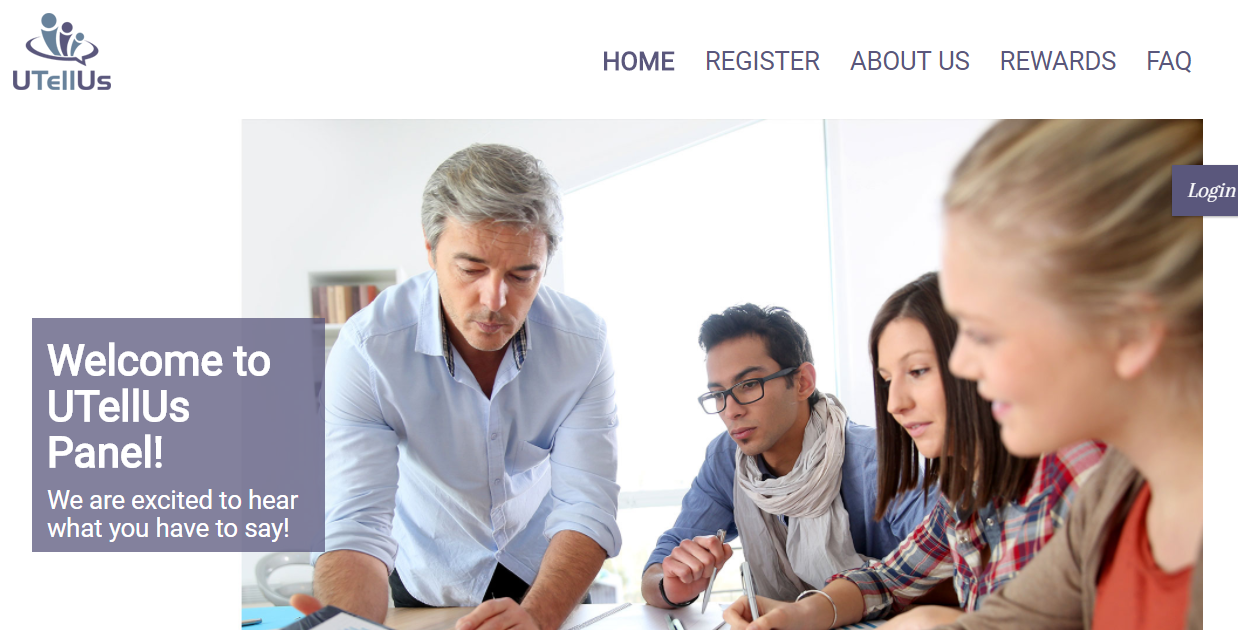 UTellUs is a unique, invitation only online research pane for US Residents only. They tell us members are carefully chosen and are generously rewarded for their time.
If you try to sign up at UTellUsPanel.com without an invite code you're not going to be able to get in. Trust me, I tried. 😉


The idea is simple, with the tagline,"We are excited to hear what you have to say!" as a member you'll be invited to participate in surveys that shape policy and make an impact.
The creators of UTellUs, Precision Opinion Inc., are the same people who launched Toluna Surveys in 2000. When I heard this my heart dropped…
Toluna is by far the lowest paying site I've come across so far with 10 minute surveys paying just $0.03 a pop, though UTellUs surveys have slightly better payout rates.
How much money can you expect to make?
I should clarify, you're not working for money here, but gift cards…
You take surveys for points you can then use to redeem for gift cards at places like Amazon, Target and Starbucks once your balance is $20 or more.
Exactly how many surveys you can expect is difficult to find out.
On their About Us page, UTellUs Panel say you can realistically expect to receive 1-5 survey invites per month, whereas on their FAQs page they say you'll get surveys once or twice a month.
Either way, you're not going to be rolling the cash here as you only get paid 100-400 points or $1-$4 per completed survey.
Let's say for example you received invites for 2 surveys and you managed to qualify for both of them. Now let's say each paid out the average of $2, that means you would've earned a not-so-whopping $4 for the month.
At that rate the $20 cashout limit could take you a good 6 months to reach.
I'm not even going to talk about how much time these surveys take you but you and I both you're getting paid way less than the national minimum wage.
Where did all the surveys go?
A complete lack of surveys is not just a problem with UTellUs. I'm finding this is a huge issue across all online surveys websites and the number of surveys made available to members is dropping month on month.
Survey-takers on sites like SurveyBods and Epoll Surveys average out at just 1-3 surveys per month with a maximum monthly income of $1-$6.
Why?
Because companies are cutting out the middle guy and taking a more direct approach in their social media campaigns to get quicker and more accurate feedback in real time.
People still relying on surveys as a source of income are resorting to registering with dozens, if not hundreds of different survey websites and working all the hours God sends doing mind-numbing work to try and keep up.
The main issue you have with this is that because the payouts are so small, it's taking months to reach the minimum $5, $10, $20 thresholds for each site. It's a lot of hassle and a major headache.
UTellUs Panel reviews: What others say
UTellUs Panel have an F rating with the Better Business Bureau with a total of 30 complaints. Reading through them, it's clear to see a handful of issues crop up time and again.
1. You have to chase your gift cards
People sign up to paid survey sites because they're told it's a free and easy and "fun!" way to make some extra cash on the side.
The reality is you have to wait for a rare invite, fill out the pre-qualifiers and spend the next 20 minutes or so answering repetitive and dull questions to earn $1 or $2 on a lousy gift card.
To make things worse, a common complaint of UTellUs Panel members is that they then have to chase the support team when their gift card doesn't arrive.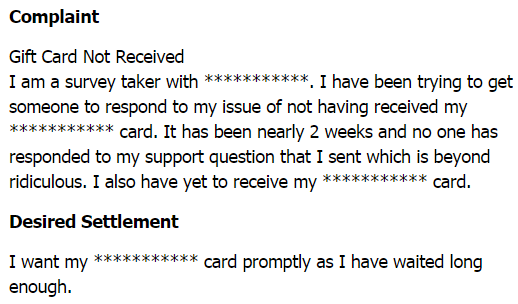 2. This member got 3 survey invites in a year
If you really want to know how many survey invites you'll get with UTellUs, here it is 3 in a year!
Another common theme thoughout all these complaints is that when you have an issue you can't rely on the support team to back you up or offer any assistance, as this review goes to show: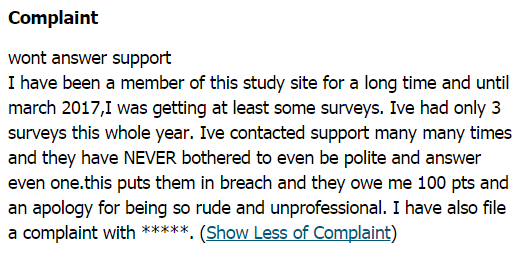 Is UTellUs right for you?

As I said in the beginning, unless you've already been invited, UTellUs is definitely not for you.
After looking at the pros and cons, UTellUs Panel is not a scam but I think they are taking advantage of people trying to make an extra buck online.
They could make more of an effort to reward the people generating feedback for them to make it more worthwhile.
When you look at all the so-called paid survey sites out there, you're very rarely going to make you more than $10 a month, which is why in 2014 I quit taking surveys altogether and learned how to create my own internet business instead.
I followed this free beginners training course that you might want to check out. It'll show you everything you need to know about making serious money online.
Yes, you're going to need to invest the time and effort to make your business grow initially, but the amount has the potential to overtake your full-time income for years to come.
Simon Crowe is on a mission to help as many people as possible kiss their bosses goodbye.
Take the free Commission Academy course to discover how to smash your online income goals and make your dream business a reality.