If you're the kind of person who always feels over the moon when shopping online, you'll find this review very interesting.
Ever heard of earning while spending your money shopping? Top Cashback is made for that purpose.
But is it real or just another scam that squeezes all the money you have?
A number of people get easily enticed by discounts, sales, coupons, and other marketing strategies that urge you to buy something you don't really need in the first place. Some end up happy and satisfied with what they bought, but some regret shelling out the hard-earned cash. If you want to make the most out of your purchase and lessen the chances of crying in regret, cash backs are made for that.
So in this review, we'll discuss how cashback works and if Top Cashback is a legit platform to make your shopping experience a way to make money online.
Top Cashback Review At A Glance
About: Is a cashback site. You get discounts for buying products from their partner merchants.
Price: Signing up is free.
Pros: User-friendly website, lots of partner merchants, no minimum payout, offers a referral bonus.
Cons: Takes 14 days to get cash back.
Verdict: Top Cashback is legit. However, this can't be viewed as an income opportunity, only as a saving system.

What Is Top Cashback?
Simply speaking, Top Cashback gives you a commission when you buy something from their merchants, it's like a discount.
You get a commission from buying clothes, accessories, and groceries even airfares and hotels, practically any item that merchants sell in the portal.
This is basically made for constant shoppers who want more benefits than usual from their purchases.
It was established in the UK back in 2005 and 6 years later they opened their services to the US. They claim to be the most generous cashback site in the UK because they give 100% cashback.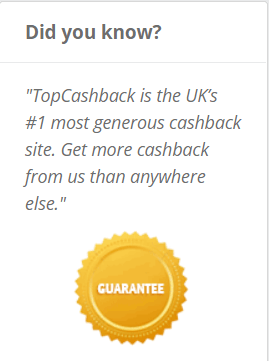 It seems like a hyped-up claim to me, but is it? If they give out that much, how on earth will they earn?!
Well, they say that they give the users 100% of the cashback commission which they earn from the merchants because their income comes from hitting bonuses with the merchants.
If that was true, I don't think they will be earning enough. And what's a business if you don't make enough money right?
For me the better explanation for this would be:
The bonuses they earn are part of the commission, so in reality, they don't really give back the full cashback to users.
If they explained it this way, I don't think users will make a fuss, and actually, it will make their claim more genuine. It will even turn up their trust ratings.
Still, have quite an impressive list of merchants which include big brands like Nike, eBay, Amazon, and Aliexpress.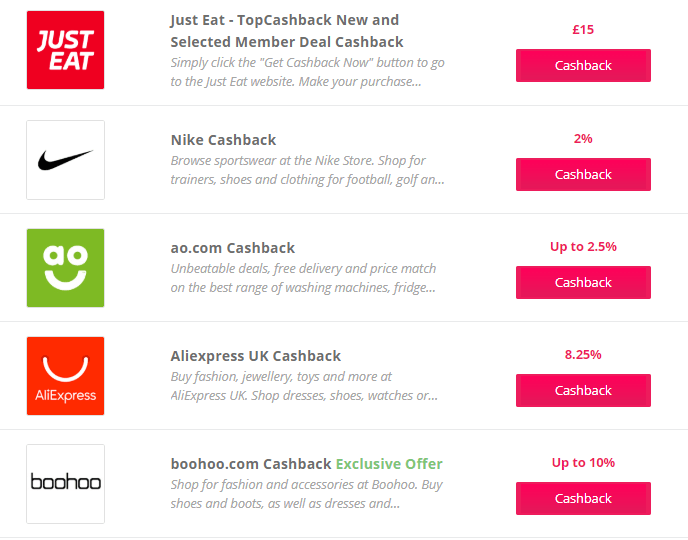 With this expansive list of merchants, I think their claim to have 8 million users can be believable.
How Does Top Cashback Work?
It's simple really.
You sign up for free
You browse for items and buy
Then you earn cashback based on how much the merchant is giving.
But to make things clear, it's not the merchant that's giving the cash back, it's Top Cashback. When you buy something, that merchant pays Top Cashback a commission which instead of keeping it to themselves, they forward to you.
Looks like a win-win situation to me.
Other than purchase commissions, Top Cashback also offers other features like:
Coupon Codes – I don't really see the point with coupon codes. They say you're given coupon codes from certain merchants that you can enter when you buy something so that you can earn cash backs. See? Why do you still need the coupon codes when you can just simply buy something and you'd still get cashback?
Payout Bonus – Top Cashbacks gives an incentive for cashing in the cashback you earned. For example in Amazon.com you earn an extra 3%. You can also cash-in through Paypal.
Mobile App – You can shop anywhere you like because Top Cashback made an app for your phone so you can shop on the go.
If there's something nice I found in this portal, it's the part where they do not require a minimum amount to cash out. This means there's no pressure to shop more than needed to reach a threshold.
Plus you can simply withdraw your funds by logging in and going to the "Account" tab and clicking payout.
But here's a kicker:
The payout can take up to 14 days. If you need the money fast, I don't think you have any other option but to wait.
Now if you feel you're not earning back enough the good news is there a referral bonus. By referring others to the portal using your link, you can earn a $10 bonus.
Overall though, I don't think you can make much money out of this. Because you only get to earn after you spend. Just think, this means you're giving out more than you're getting in.
I don't think it's scammy though because you're still benefitting from the money you put out.
Pros And Cons Of Top Cashback
Pros
Free sign up
User-friendly website and app
100% cashback
Tons of merchants to buy from
No minimum payout plus several payout options
Offers a referral bonus
Cons
Takes 14 days to release the cashback
Is Top Cashback A Scam?
I don't think it is. Except for the 100% cashback claim they can work on, I think they're legit. The purpose of the platform is for users to earn part from what they buy and they're living up.
And if they did have millions of users, I don't think that's a number they can mislead for a long time. Top Cashback has been around for 15 years already and I think that adds a point to make them a trusted platform.
Plus they were able to provide a trade license from financial authorities like the Financial Conduct Authority.

Still, I don't think it's something you can choose if you want to make decent money online to make ends meet.
I think what you'll earn from this is only enough to give you extra bucks to spend on the weekends.
Top Cashback Bottom Line
If you're a constant shopper, Top Cashback is something I can recommend so you can get the most out of your money. It's legit and has tons of brand name merchants.
Online shopping has steadily become more popular over the years especially in times of a pandemic like this where being in public means a health threat. Shopping has never been easier and because of that convenience, people shop more and more. (Most times out of boredom)
If you're someone who wants to lessen the casualty (of your budget dying) I'd suggest you avail cashback.
Availing cashback is a lot of habit-forming. Rather than buying something for its full amount, you'd choose a similar item that offers this benefit. It saves you tons along the way.
But if earning is your main purpose in signing up for Top Cashback, I don't think it's worth it. What you earn from this is not enough to make you quit your 9 to 5 job. It won't pay the bills. You'll be better off flipping burgers than working on cashback.
Plainly speaking, Top Cashback is not really profitable.
If you really want to make money online, enough money to achieve your income goals, I suggest you try something that's more worth your time like affiliate marketing.
Why affiliate marketing?
Doesn't involve recruitment to earn, that means no risk in burning bridges
Your website can make money day and night
You will be trained from scratch so you won't have to worry about having no skills yet
You can get started for free
You can promote products that you're personally interested in
Just think about it, you're still shopping, on the lookout for items you think are worth buying. Only this time you really earning from it because you promote it to others.
When you make a sale, you can buy the items for yourself too!
Although the prospect of earning while spending is very interesting, in reality, it's not really sustainable.
Think about this:
For instance, you spend $50 dollars to get a commission of $5. Yes, you earn. Only $5 that is, for the expense of $45. If you keep up this pattern, you'll run out of money in no time.
Making money online isn't complicated…
This video will show you exactly how to get started. Tap to watch now »
On the other hand, if you test the waters out with affiliate marketing, you'll have better chances of buying what you want in those online stores. Then you can use the cashback to save some money up.
It won't be automatic though, all sustainable money-making opportunities are. But if you put in the work, it'll be worth it. It will be more than enough to let you quit your day job.
If you want to get started in the step-by-step training in affiliate marketing, check out this in-depth Wealthy Affiliate review.
How I Make A Living Online?
After years of working in call centres I finally figured out how to create a 5-figure monthly passive income stream and become financially free.
Thanks to the right training and a lot of hard work I kissed my old boss goodbye and booked a one way ticket to Thailand.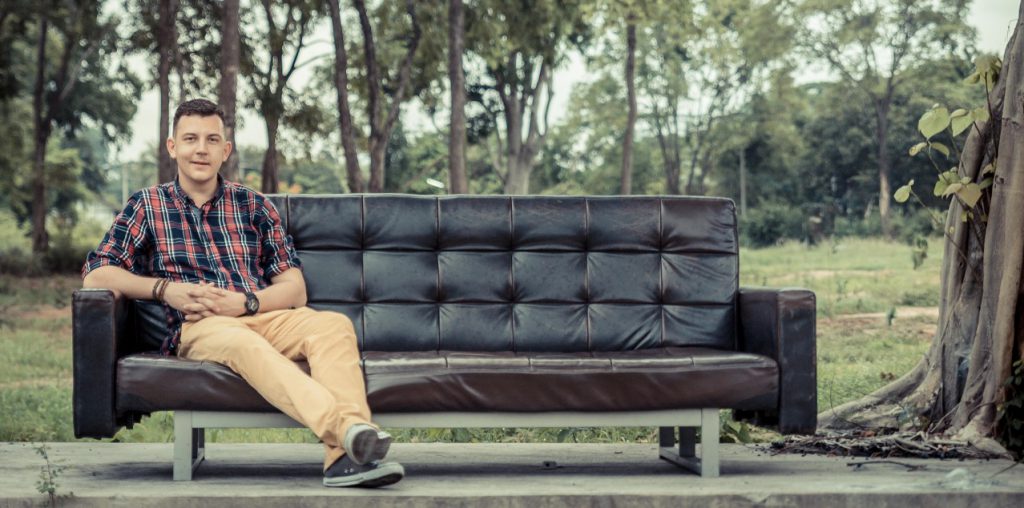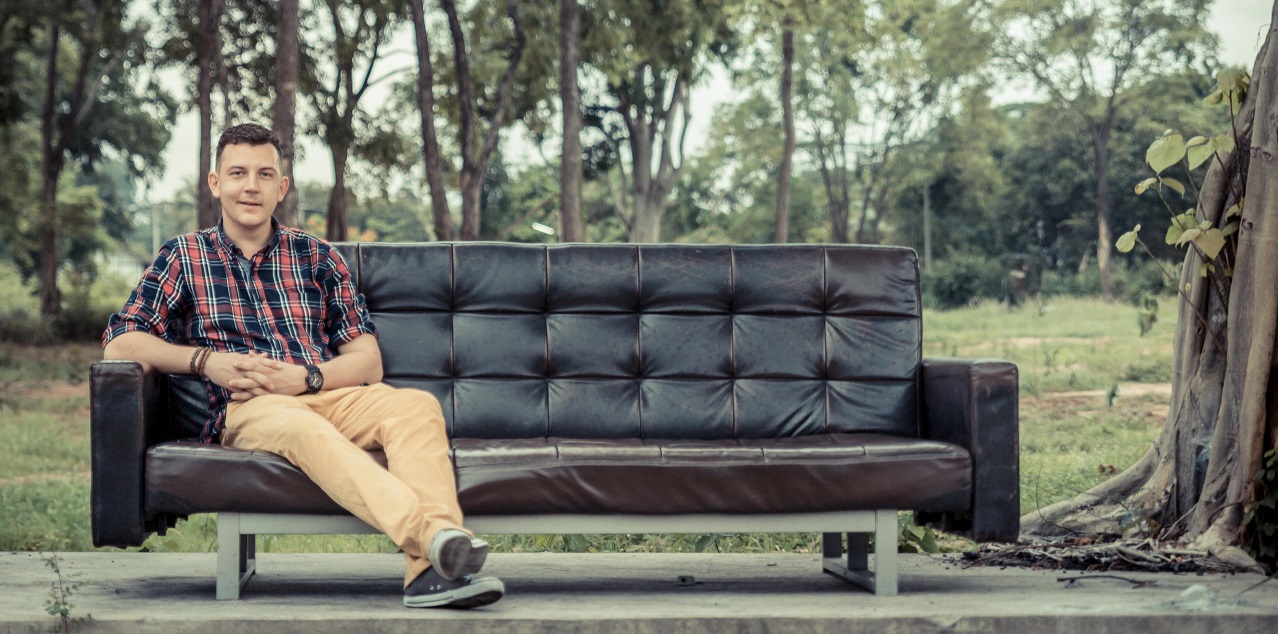 So if you're serious about building a thriving online business, click here for the exact step-by-step formula I follow.
Do You Have More Questions About Affiliate Marketing?
Shoot me your questions in the comments section below.
Simon Crowe is on a mission to help as many people as possible kiss their bosses goodbye.
Take the free Commission Academy course to discover how to smash your online income goals and make your dream business a reality.