Website: Irish-Method.com
Fake name: Jason Flanagan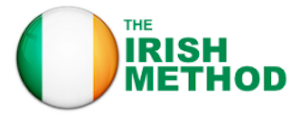 Minimum deposit: €250
Scamming the Irish since: 2015
Overall Rating: 0/100
Recommended: No
Quick Irish Method overview
The anonymous scammer behind the Irish Method lures you in with big promises and 'rock-solid' guarantees of an online profit making system that will make you €100,000's overnight.
All you have to do is click your mouse a few times, sit back and watch the money start pouring into your bank account.
Sounds amazing right?
If only this were true!
In reality the Irish Method is a complete hoax designed to give you high hopes so you'll take out your wallet and given them your €250 deposit.
In this Irish Method review I'm going to expose Jason Flanagan (not a real person by the way) and give you real proof this is an internet scam you should stay away from.
Hundreds of people have lost money through this this scammer who is behind a whole franchise of international scams and I don't want you to be next. I would love nothing more than to put criminals like this out of business.
I know what it's like to look for legit ways to make money online and come up against scam after scam, I've been there. It was years before I learned how to make real money online.
I got my breakthrough in 2014 after accidentally stumbling across a training program called Wealthy Affiliate. Since then I've replaced my full-time income that enables me to create the kind of life I want for myself.
It's not automatic and it'll take more than a few clicks of mouse, but if this is something you'd be interested in then definitely make sure you check them out.
What we'll cover in this Irish Method review:
What is the Irish Method? What it claims to be vs. what it actually is
Why you should always check the small print…
Is the Irish Method a scam or legit?
More Irish Method reviews
What is the Irish Method? What it claims to be vs. what it actually is

If we're to believe Jason Flanagan, the Irish Method gives you free access to automatic trading software that can accurately predict when a trading option is going to go up or down.
Simply by putting the software's algorithm into autopilot mode, the software will buy and sell trades for you at the right, making sure you're always in profit.
As soon as you land on the Irish-Method.com website you're presented with supposedly real-life stories from people from people 'just like you' who are making hundreds of thousands of Euros in less than 30 days.
According to Jason, he has a 100% success rate and he's so confident of this system that he'll give you €10,000 of his own money after 30 days if you're not successful.
All sounds too good to be true doesn't it? If I'm to take Jason at his word then I have nothing to lose.
But as always, it's always worth digging a little deeper to get the facts before you get carried away on the sea of high hopes and false promises.
Why you should always check the small print…
How much money can you make with the Irish Method? The Irish method promotional video uses the phrase "hundreds of thousands of Euros" 34 times in a 17 minute video.
But take a quick look at their legal disclaimer and suddenly they're sounding a lot less confident in the cash-spitting software.
The sales video says: "Most of our members fund their account with €300, and make about €800-1000 daily. Those who fund their account with €1,000 or over make over €2,500 per day!"
The legal disclaimer says: "Results vary, and as with any money-making opportunity, you could make more or less. No express or implied guarantees of income are made by IrishMethod."
The sales video says: "You simply click play in the software and it will trade for you! You can walk away from your computer, and enjoy your profits! You don't have to be anywhere near the software for it to work for you and make you thousands per day!"
The legal disclaimer says: "We do not purport this as a 'get rich scheme', and nor should you view it as such."
What does this mean?
It means you can't trust a single word that comes out of this guy's mouth. All you're going to get from this website are hyped up exaggerated earnings claims and hot air.
Here's how the Irish Method really works: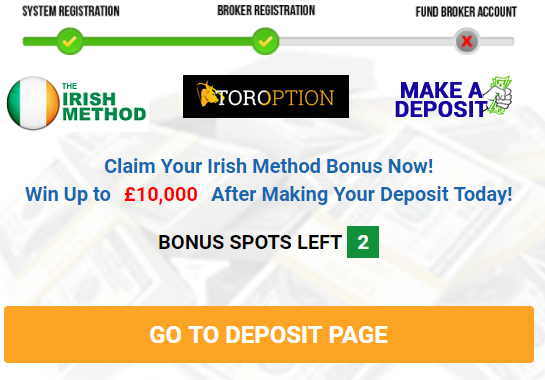 1. You give them your personal details to create a 'free account' and get access to 'the system'.
2. Then you're redirected to their recommended broker's page so you can deposit a minimum of €250.
3. Since these brokers are unlicensed and completely unregulated, you'll never get any of your money back. Both the Irish Method owner and brokers get their cut.
Is the Irish Method a scam or legit?
The Irish Method claims to be a ground-breaking, never-before-seen revolutionary new way to become a millionaire by trading stocks.
Hopefully by now you're getting the picture that this is all just a huge and elaborate scam disguised as a legitimate binary tradings opportunity and the unregulated broker they send you to are the ones who make the most money out of this.
About binary trading scam Wikipedia says: "On non-regulated platforms, client money is not necessarily kept in a trust account, as required by government financial regulation, and transactions are not monitored by third parties in order to ensure fair play.
Binary options are often considered a form of gambling rather than investment because of their negative cumulative payout (the brokers have an edge over the investor) and because they require little or no knowledge of the markets."
And when writing for Forbes.com, Gordon Pape called binary options websites 'gambling sites, pure and simple.'
But the scammer behind the Irish Method is lazy and sloppy, which makes it easy for us to see through his BS.
This scammer is lazy and because of that, it's easy to see through the BS and see it for what it really is.
Not only does this magical software not work, it doesn't exist. if it did we'd all be millionaires. However much you try to dress it up, even with the most reputable brokers, trading on stocks is a risky business unless you know what you're doing.
Let's take a look at the evidence…
1. The Irish Method is just the latest of Jason Flanagan's scam portfolio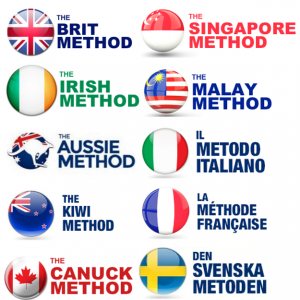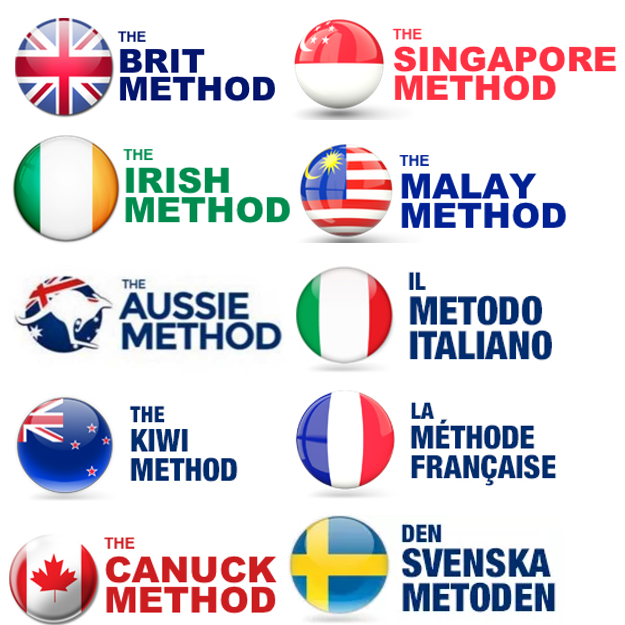 Actually, Jason Flanagan is not his real name either but we'll get onto that next…
You see, the Irish Method uses geo-targeting to make sure this scam gets in front of people living within the Republic of Ireland, but if you're living in the UK, you'll land on the Brit Method website, if you're living in Australia, you'll find yourself on the Aussie Method page and so on…
The only difference between all these sites is the name and logo is changed to match the country name and flag.
Everything else is the same – the sales video script, the website layout, the testimonials, the same empty promises and the same scam.
2. Jason Flanagan is just this scammer's Irish name. Maybe he has an identity disorder?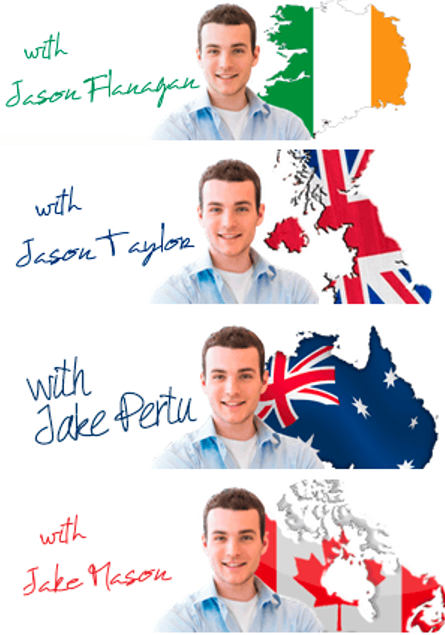 So who is this guy who claims to have a 100% success rate?
Who's the man who's going to give you $10,000 out of his own pocket if you don't make hundreds of thousands of pounds in the next 30 days?
We don't actually know because Jason Flanagan is a fake name. The picture is fake too, it's just a stock photo you can find everywhere online.
If this isn't a sure sign of a scam then I don't know what is. If Irish Method was legit then you'd have no problem putting your real name to it. He's obviously got something to hide.
All I know is I get at least a dozen of spammy emails a day from this Cyprus address:
33 Lordou Vyrona Street,
Larnaca 6023
Cyprus
The truth is we know very little about who is behind this long list of scams, but they include:
(I will try to keep this list updated as I come across more of his scams.)
3. Fake success stories from paid actors that aren't very convincing…
If you've seen the Irish Method promo video you'll know that the acting is… well, let's just say the actors giving the fake video testimonials won't be nominated for an Oscar anytime soon!
As soon as the video starts you'll see paid actors giving bogus success stories as to how much money they're making.
I love Fiverr.com, I use it for logo designs and video editing sometimes. For $5 you can find someone willing to do almost anything. In this case out scammer has hired actors for $5 a time to say exactly what he wantes them to say.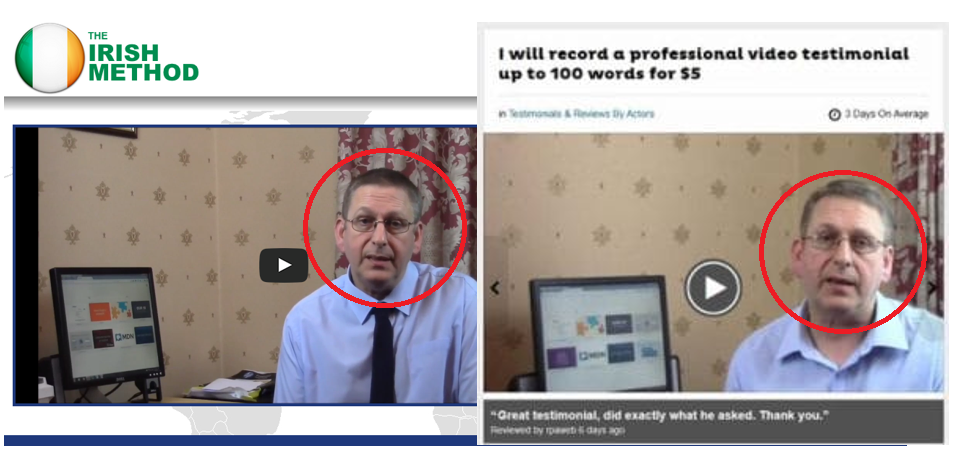 4. With people losing money they have to show fake results otherwise you'd never sign up
As evidence to prove their system works, on Irish-Method.com you'll see 'Live third party verified results'. This apparently shows how members are doing on their trades.
But with one problem: miraculously Irish Method members can make hundreds of thousands of Euros by trading in the markets even on weekends when the markets are closed! This is one heck of a system!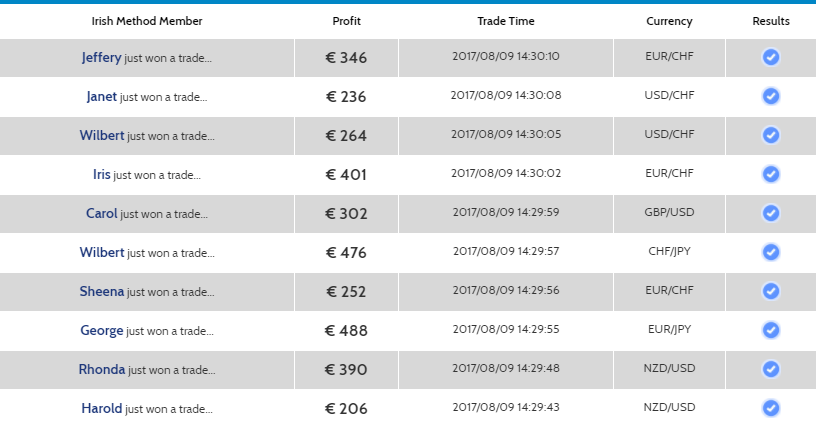 This again just proves how much a sham this whole website is. If the software was successful at predicting the markets and people were actually making money with it then they'd be able to show us real results from real people.
But they can't, so we just get this display box instead.
5. Even the comments and Tweets aren't real
I'm beginning to think nothing on this site is real at all!
Scroll down the page and you'll see people praising the Irish Method on Facebook and Twitter. Of course these are fake too.
If these were real you'd be able to see user's account, like it or comment on the status, but of course here you can't, because it's yet another display box.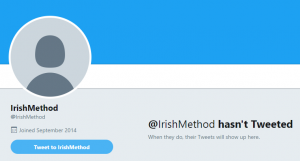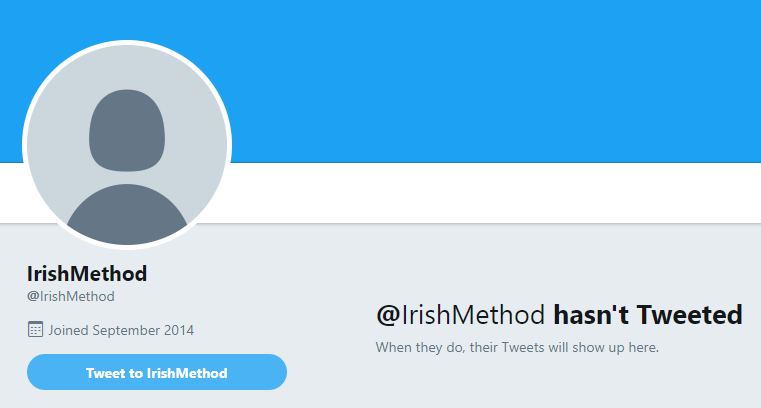 Irish Method do have a dormant Twitter account though, at least that's saying something.
Showing fake social proof like this is a scammer's way of making themselves look more credible than they are.
Just thank God you're reading this before you deposited any money with these scammers! 🙂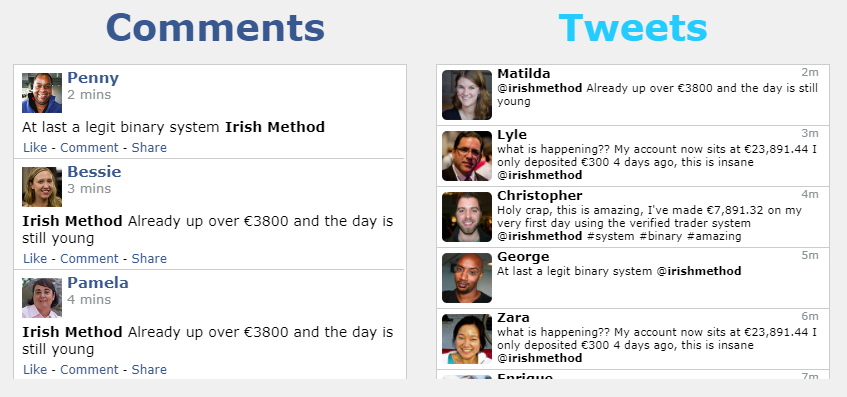 6. "Only 3 spots left!" for this once in a lifetime opportunity
Whenever you land on the Irish Method website, you'll see banners pop up saying things like "Limited time offer" and "Only 3 spots left, reserve your place now!" and countdown clock ticking down.
This is good for the website owner and the brokers because it can put the unsuspecting scam victim into a panic by adding a time pressure element to it. Again, this is a very common tactic that you definitely shouldn't fall for.  They'll do anything they can to your contact details and ultimately your deposit.
7. Irish Method recommends brokers who do NOT have a brokers license
Of course 'Jason Flanagan' emphasises that his system is completely free and only when you give them your email address do you find out you're going to need to hand over a minimum of €250 before you can make any money.
So who are the professional brokers the Irish Method owners recommend you work with?
Well I signed up to find out.
After creating my account I was redirected to TorOption.com and asked for my credit card details, see the image below: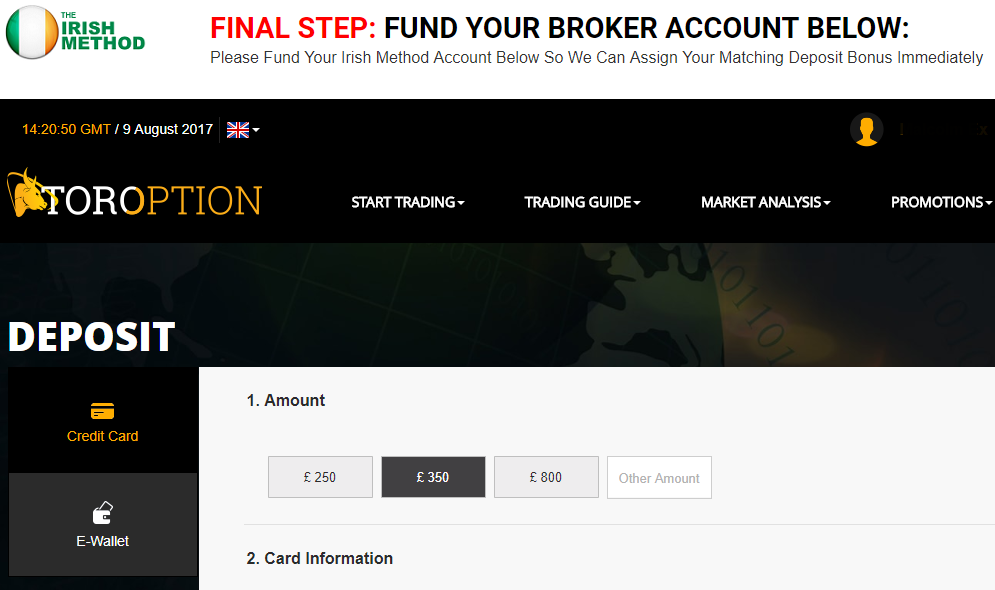 TorOption are unlicensed binary options brokers who are part of the Smart Choice Pro Ltd company. They do not have a broker's license. This means they are completely unregulated.
In May, 2017 the British Columbia Securities Commission (BCSC) added TorOption.com to their Investment Caution List.
Interestingly, TorOption have a Cyprus address, just like the owner of the Irish Method does. Smart Choice, who own TorOption have a Glasgow address but this is for Blue Square Offices who offer a virtual office addresses and mail forwarding service.
This should all be raising a lot of alarm bells. A legitimate broker would not be so shady in hiding their real location. I doubt anyone has ever gotten a refund back from these guys.
Seriously, there are TONS of complaints about them online, here's just a snapshot: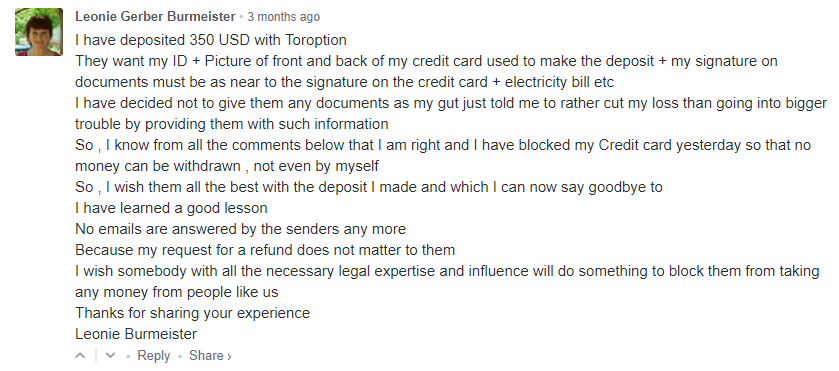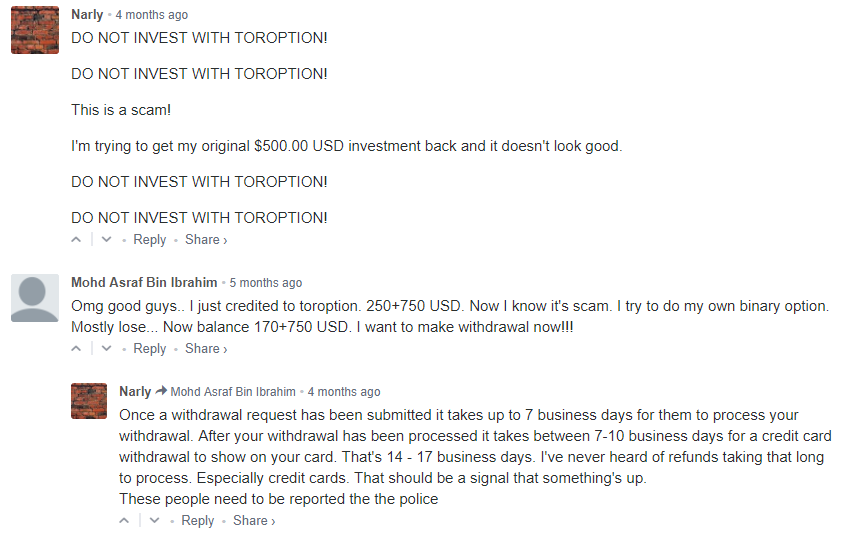 Be warned: If you give them your real email you're going to be bombarded with spam emails. If you give them your phone number, you're going to get high pressure salesmen telling you you need to deposit €2,000 – €3,000 so that you can see how the system 'really works.'
3 More Irish Method reviews
I just want to share with you three more Irish Method reviews just so you can hear from others apart from me.
1. Is The Irish Method a Scam? Yikes!
2. 
Irish Method SCAM WARNING! BEWARE!
3. The Irish Method is extremely dangerous
The bottom line
They draw you by promising you you'll be rolling in cash by the end of the day and all of these empty promises but in reality the Irish Method doesn't make you money, it takes it.
Absolutely nothing on the Irish Method website can be trusted. The names, photos, success stories, earning proof are all 100% fake. This scammer uses lies and deception to target innocent people out of their hard earned cash.
This is a very common binary trading scam that works by:
Setting up a fake website that makes itself look like a legitimate work from home opportunity.
They create a trading signals software that promises 100% accuracy guaranteed
When you join the scam, you quickly lose your  €250 deposit.
You then get a phone call from a "senior broker" saying this was due to a glitch in the software but it has now been fixed and they'll try to pressure you to add a further €2,000 – €5000.
My hope in writing these reviews is to expose internet scams like these and help people looking for real ways to make money online without all the hype and deception.
As I said at the beginning, if you're interested in building a real online business for yourselfthen check out my Wealthy Affiliate review.
They're basically an online training centre and community where you can learn all about how to take a passion or hobby that you have and turn it into a thriving and profitable online business.
It's where I learned how to earn enough of an income to move from England to Thailand and work full-time as a volunteer.
Whatever your dreams or financial goals are, I believe if you're open to learn new things and willing to put the work in, then Wealthy Affiliate can help you.
The best part is it's completely free to get started! Click below to find out more.

I hope this Irish Method review has helped you. If you have any experience with the Irish Method system, please feel free to share them below. If you have any questions I'll be more than happy to help you in any way I can.
Also, help get the word out and share this post so we can spread the word and shut these scammers down once and for all! Thanks! 🙂
Simon Crowe is on a mission to help as many people as possible kiss their bosses goodbye.
Take the free Commission Academy course to discover how to smash your online income goals and make your dream business a reality.