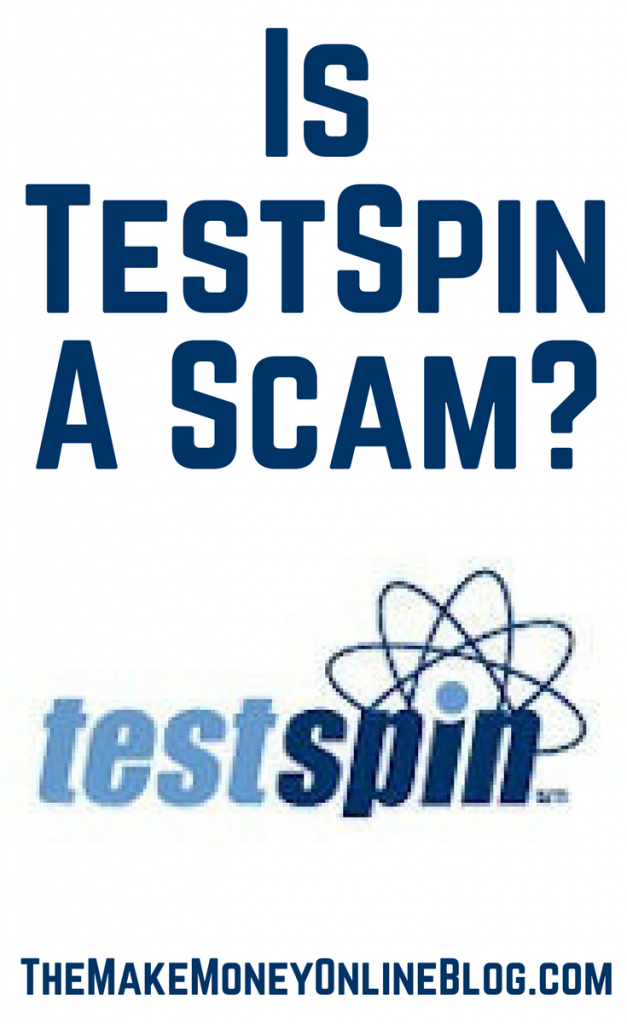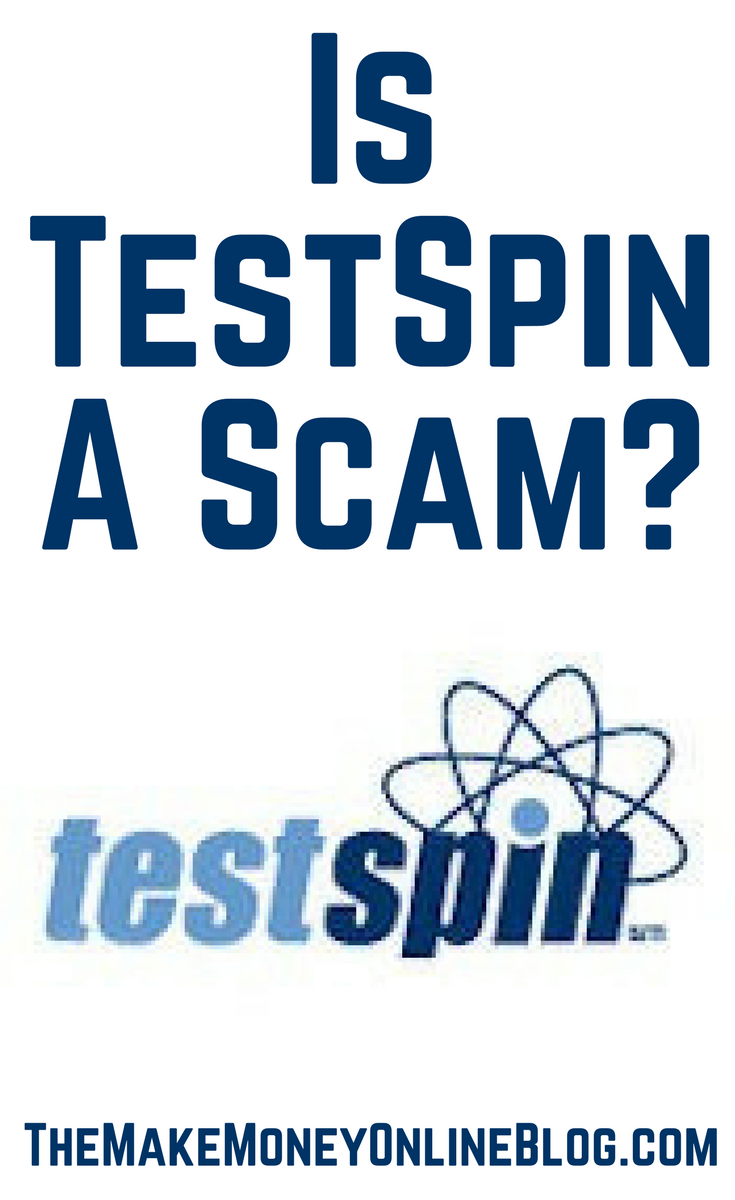 If you don't have time to read this full review, here's the quick version:
TestSpin is a scam and should be avoided.
They promise to pay you for your opinion, saying you are "eligible to earn up to $600" in Amazon gift cards, but the truth is there's hardly any surveys available anymore and they owe $1,000's to members in unpaid wages.
To make things worse, they ignore all attempts at contacting them. You'll never get any response leading some people to think they might have gone out of business.
I'm sorry to say you won't make any money with TestSpin, the only people cashing in are the scam owners.
If you're looking for a legit survey site that actually pays you, check out my Swagbucks review here.
They're the number one survey site in the industry and for good reason – they pay well and on time. They're also free to join.

With TestSpin you'll get frustrated trying to find surveys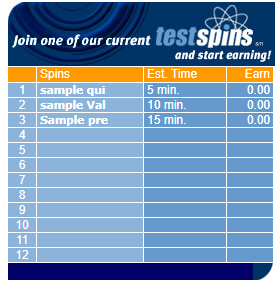 TestSpin say they'll email you once surveys become available but I've read a lot of reviews online from people saying they're only getting emails once, maybe twice a month.
You're also at a major disadvantage if you only speak English as nearly half the surveys are in French…
An even bigger complaint is that once you manage to get half way through a survey, oftentimes you can be told you're not eligible and the system kicks you out.
This could mean you spending 20 minutes answering questions about your personal life and have nothing to show for it.
I understand that some companies have different criteria and they might want to hear from a woman about baby power, but some members say they haven't been able to qualify for a survey for over a year.
With this track record there's just no way you could make any more than a couple of dollars a month. This is certainly not the best paid survey site I've ever come across.
Don't expect to get paid what you're owed
TestSpin surveys have been around since 2000 but it looks like their best days may well be behind them…
Something is definitely happening behind the scenes at TestSpin that we don't know about yet, but it looks like they haven't been paying their members for months.
According to one long-standing TestSpin member who wrote a RipOffReport review, he has to chase the company every he's owed a payment.
He explains that many times he wasn't paid out because TestSpin had no record of him every completing surveys, despite him keeping a full record of emails and screenshots.
He says:
"I have been a member since 2005, I would say at least 20 times they have tried not to pay me… I noticed a trend that if I dont email them, I wont get paid."
Do you really want to be chasing this site for payment? I know for sure this isn't a company I would want to associate myself with.
They're impossible to get in touch with
According to a review on ReviewStream.com from another member chasing payment, he called and got no answer, he emailed and got not reply…

And he's not the only one. You can find hundreds of complaints from people saying the exact same thing. Here's another of the many negative reviews left with the Better Business Buraeu:

Is TestSpin a scam? Yes it is in my opinion!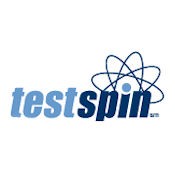 As it stand right now I have no choice but to say TestSpin is a scam.
Spending an hour sifting through surveys to find one you might be eligible for, only to be told half way through you no longer qualify…
Finally being able to find and finish a survey to not get paid and have nothing to show for the time and energy invested…
You try to email and call to chase payment and they just ignore you…
This is not exactly living the laptop lifestyle is it? And it's not how you run a legit site.
My best guess is they've either gone out of business or are very close, but in the meantime they've left the website up so you've still got new people signing up and taking surveys thinking they're going to get paid. Little do they know there's no support team and no payments being made.
Of course this is just my assumption but it would explain a lot.
If you're still interested in taking surveys online for cash, please do me a favour and do not invest any energy into doing surveys for this site. The truth is there are so many survey sites to choose form you can definitely do better than this.
I've reviewed tons of survey sites and it's safe to say some are better than others, but so far Swagbucks comes out on top.
Surveys can be great for a bit of extra spending money but they won't ever replace your full-time income…
3 years ago I finally learned how to earn enough online that I could quit my day job and buy a one-way ticket from the UK to Thailand to enjoy more tropical climates.
And it's all thanks to the training I received over at Wealthy Affiliate. When I first started I was a complete newbie but step-by-step I followed the courses, asked the community for help when I needed it and applied every lesson.
All I can say is, if it's possible for me then it's possible for you! If you'd like to find out more then check out my Wealthy Affiliate review here.
The beginner's course is 100% free – no credit card details required.

I hope this TestSpin reviewhelped you avoid wasting a lot time with this if you were thinking about joining. If you have questions at all about anything or if you've ever been a TestSpin member yourself, I'd love to hear from you in the comments below. I read them all and respond to them personally.
Related posts:

Simon Crowe is on a mission to help as many people as possible kiss their bosses goodbye.
Take the free Commission Academy course to discover how to smash your online income goals and make your dream business a reality.