Hi and welcome to my Secret Income Club review!
When it comes to learning how to make money online, the internet is like the old wild west.
People will tell you anything to make a quick buck off of you and it's impossible to know who you can trust.
So when a program like the Secret Income Club pops up in your email promising you limitless fast cash, you are right to be skeptical.
Is Secret Income Club a scam?
Yes it is and I'm going to show you PROOF.
Secret Income Club Review At A Glance
About: Secret Income Club is a carousel of get-rich-quick scams, each with bold claims.
Price: $47.
Pros: None at all. Nada. Zilch.
Cons: Scam changes with every click, fake countdown timers, fake endorsements, unknown owner.
Verdict: Secret Income Club is an outright hyped-up scam trying to convince you making $1000s can happen in as little as 5 minutes with their 'magical' system.  

All you'll find on the Secret Income Club website is various get rich quick programs designed to sell you on the idea of making ridiculous amounts of cash at the single click of a mouse.
Anyone promoting the Secret Income Club will tell you it's the Aladdin's cave of online earning. Whatever your income goals are, they promise you real push button systems and life changing opportunities.
Why? Because they want to make money out of you. Sign up to any of the scams on the site and the scammer makes a commission from you.
The truth is there are no secret methods or magical systems to get rich overnight. No one likes to hear that, which is exactly why the internet is still littered with fake scams like this.
What is the Secret Income Club?
It depends what day you visit the website. Honestly.
I think he's got about a dozen different programs he's promoting that run on rotation. Every time you land on Paachi.com or hit the refresh button you're presented with different get-rich-quick offers.
The Secret Income Club website is nothing more than a referral site that redirects you to a whole array of scams.
Let me show you what I mean…
Here's a few screenshots I took today. As you can see I was directed to a completely different page every time I hit refresh.
This was the first one, a tacky sales page for The Commission Machine scam…
Then there was this one, another scam I've revewed before on this site called Easy Insta Profits…
Each offer personalises it based on where you are. So as you can see I'm in Thailand so they're telling me these so-called opportunities are available in my area.
Lucky me!
Here's another screenshot, this time it's promoting a scam called Profit Robot.
And finally, this sales page uses fake news to promote the From 0 To $100 In 24 Hours Scam…
There's tons more but you get the idea. All of them are designed to entice you with lots of $$$ signs.
Don't fall for it!
Who makes money with Secret Income Club?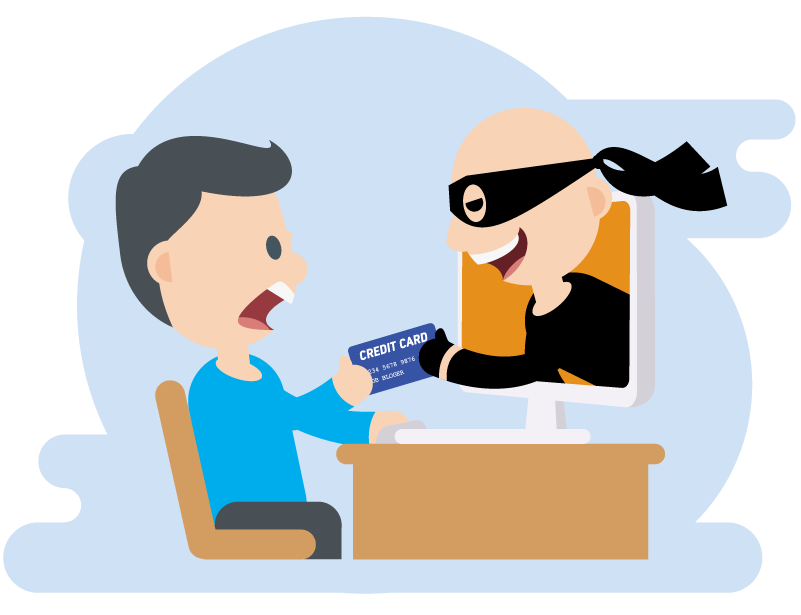 Not you that's for sure.
You're told you'll be making $100's a day starting immediately, but rather than helping put money into your bank account, this site is set up to take money out.
Here's the real secret:
The owner of Secret Income Club makes his income by scamming others.
The only reason the website exists is so he can earn big commissions from people who are ready to believe get-rich-quick schemes actually exist.
Here's how the Secret Income Club scam works:
1) The Secret Income Scammer gets an affiliate link he can use to promote dodgy make money online schemes.
2) He sets up a website he can send people to and makes sure anyone landing on the site gets redirect to one of these schemes.
3) He shares his spammy website links in Facebook groups and YouTube comments
4) Drawn in by the idea of tidal waves of super fast cash for little or not effort, people click the buy now button and enter their credit card details.
5) Ker-ching! He banks a percentage of the sale while th unsuspecting buy is left to find out the schemes are nothing but hype that leave you worse off every time.
5 irrefutable reasons why Secret Income Club is nothing but a stinky get-rich-quick scam
1. The scam offer changes every time you hit refresh
This isn't a guy who has done his research to find the best make money online training so he can help his readers, he's simply choosing the scams he can make the most money with and copying and pasting the sales pages.
This guy obviously has no desire whatsoever to help point people in the right direction and is instead looking to take from them.
2. Fake countdown timers
Each scam offer has a countdown timer that says the amazing opportunity you see before you is only available for the next two and a half minutes.
It is illegal to claim an offer is only available for "for the next 20 minutes only!" when you click on the site a few months later and it's still available.
They'll say something like "Quick, only 2 positions available in your area!" when in reality there's no way they're going to say "No, wait, we've taken money off of too many people now, it's time to stop!"
These are scarcity tactics designed to give you a false sense of urgency. Scammers don't want to give you too much time to think about it in case your common sense kicks in and you see past the BS.
3. Fake news endorsements
The scam sites featured on Secret Income Club often use fake news ensorsements to make them look more credible than they are.

These are especially easy to debunk, simply do a quick Google search for the program name and news outlet and see if anything comes up.
Of course 99.99% of the time nothing does. Moral of the story: don't believe fake news!
4. All hype and no substance
Whenever you see a site offering you a push-button system offering you a way to make money on autopilot you should always be extra cautious.
The products this site is promoting will often show you pictures of tropical islands, ferraris, yachts and huge wads of cash living the 'millionaire lifestyle.'
Do not believe the hype.
Yes you can make a lot of money online but only through hard work and determination. Anybody that tells you otherwise is trying to pull one over on you.
5. Who is behind Secret Income Club? It's a secret…
The creator of a legitimate website or make money online training program would proudly put their face and name to their product.
The guy behind this site chooses to remain anonymous.
Why?
So when people find out they've been duped and start complaining or demanding refunds, there's no way it can come back to him.
I looked up the website domain information for Pachii.com to see if I could find out any more but again, he's chosen to keep his identity hidden.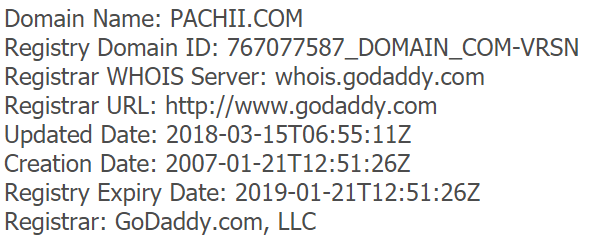 Is Secret Income Club a scam?
Yes, as I've just shown you, The Secret Income Club is a scam site that promotes other scam sites.
Give them your email address and you're bombarded with spam. Whatever money you pay through this site you will never get back.
Honestly, I'm surprised this spammy redirect webpage has not been shut down yet, these types of scams normally don't hand around for too long.
The top alternative for the seriously ambitious
I've been where you are and I know how much it sucks. I fell for so many stupid scams I'm too embarassed to tell you how many.
Before I made my breakthrough I tried silly survey sites, cryptocurrency, network marketing and ponzi schemes. Think of it and I've probably done it.
But the good news is you don't have to lose the amount of money I did (Seriously, I lost $1,000's) and you don't have to waste your time or energy with scammy schemes that never get results.
If you've had just about all you can take with the bogus income claims and hype then you need to check out my number one recommended training here.
It's the only system I've seen last more than a decade. They've been helping newbies make money online since 2006 and it's the place I learned to start my first legitimate online business back in 2014.
It's the best training platform and community for aspiring online entrepreneurs like yourself to get the tools, training and support you need to get real results.
Join the community as a free Starter member and you'll be taken through a step-by-step training course that'll teach you how to finally start earning.
Click the button below to find out more about how you can get the right training that's going to get you to where you need to be.
Simon Crowe is on a mission to help as many people as possible kiss their bosses goodbye.
Take the free Commission Academy course to discover how to smash your online income goals and make your dream business a reality.