RockStar Money Makers is an online video training course and monthly membership site which claims to show you how to become your own boss and earn a full-time income from home.
But is RockStar Money Makers a scam with no substance or a legit blueprint to follow?
In this review we'll look at what you get, what the pricing options are, who the people are behind it to find out.
Got questions or want to share your own experiences with the RockStar Money Makers? Leave your comments below 🙂
RockStar Money Makers Review At A Glance
About: RockStar Money Makers is a package of PDF and monthly live classes teaching you the ropes of freelancing.
Price: $27/monthly or $297 for a lifetime subscription.
Pros: Has a community, legit freelance course.
Cons: None that we can think of.
Verdict: RockStar Money Makers is legit. This is an affordable way to learn about freelancing, but if you want to learn about a profitable business, see the alternative.

What is RockStar Money Makers?
Visit RockstarMoneyMakers.com and you'll realise very little is actually revealed about what the training and monthly membership course is about.
Only after doing a bit of research I found out it's actually an eBook (PDF) teaching you about how to start your own freelancing business, plus a monthly membership with monthly live classes aimed at teaching you new freelancing skills and increasing your earnings.
The sisters behind RockStar Money Makers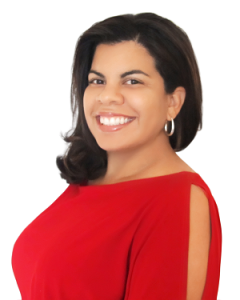 When reviewing an online course one of the most important things to consider are the people behind it.
The people behind Rockstar Money Makers are Jamaican-based sister team Alicia and Lorette Lyttle.
Read the sales page and you'll hear about how Alicia went from divorced and broke to earning a full-time income online as a freelancer. It's an inspiring success story.
I like the fact they're more than happy to put their own names and faces to their brand. They clearly believe in their training and stand by it – yet another sign this is legit.
Alicia and Lorette also provide local freelancing classes from their Internet Income Jamaica training center and provide local classes from their training centers in Montego Bay and Kingston.
Their classes teach people how to become freelance writers, freelance transcriptors, freelancing website builders, freelance voice actors and virtual assistants.
Their Facebook page has 4,000 likes and photos showing students. They're doing an awesome job teaching new skills to help people take advantage of the new online economy.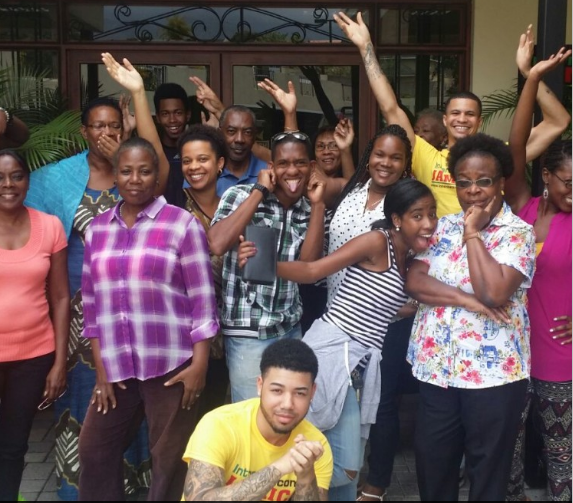 Rather than scamming people for a quick buck, they're all about empowering people and giving them the tools to become successful online entrepreneurs.
I gotta say, I love their vision too:
"Internet Income Jamaica is an institution dedicated to empowering ordinary Jamaicans with the skills and knowledge that they need to become entrepreneurs in charge of their own online businesses.
Our training teaches individuals how to leverage the power of the internet to make a substantial income in US dollars – all from the comfort of their homes."
Heck, it's almost the same vision we have for TheMakeMoneyOnlineBlog.com – to help people avoid the crazy internet scams, become their own boss and find true financial freedom.
The bottom line:
Alicia and Loretta are rockstars in my eyes; they're the real deal and I believe they genuinely want to help you to succeed online.
The internet is growing by the day and the opportunity to earn an income from home using the internet is only and there's plenty of money to made for those with the right self-discipline and work ethic.
What you get
15 step-by-step training videos
This training course will walk you through getting started as a freelancer, how to get your first gigs so you can start to see your earnings come in.
Live weekly video classes
Delivered by in-house trainers on a variety of topics related to profiting from freelancing. The live Q&A sessions means you can ask experts and get answers to anything yuou may eb struggling with or unsure about.
Resources and tools directory
You'll get a full list of websites and online tools to help launch your freelancing career in the right way from day 1. The vast majority of these sites are completely free to use.
Monthly Profit Multiplier
On top of the weekly live sessions, as a member you'll get access to monthly Masterclasses aimed at giving you a new skill set you can then develop to increase your freelancer income.
You'll also get these pretty cool bonuses (8 of them!)
Yes, 8. I don't think I've ever seen any training program come with this many bonuses. They all seem pretty cool and helpful too. Let's look at each them in turn.
Bonus 1. 30 Day Marketing Challenge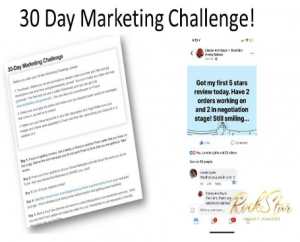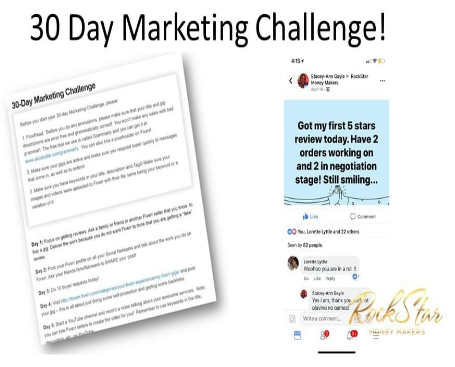 A day by say training to help keep you motivated, accountable and on track. This'll give you the training, emails and outlines to follow to launch your freelancing career.
Bonus 2. Insider Secrets To Success
As you're working for yourself now you'll need to watch this video training on time management and motivation to ensure your success.
Bonus 3. Making money with graphics
From making logos to flyers, there's a lot of graphic design freelance work available out there. This bonus will give you free tools and sites you use to make you look like an expert designer.
Bonus 4. Discounted LIVE events
As a member you'll be offered special prices for live training classes held at their training center on a wide variety of topics.
Bonus 5. Freelance Flipping
This is a great resource that teaches you how to outsource your freelancing work to others so you get to keep the profits without doing the work. If done right this could be a real good earner.
Bonus 6. Private Facebook Group
Probably my favourite bonus of them all. Having an online community of other freelancers and where you can bounce around ideas and ask questions means you're never left to sit and struggle on your own.
As a RockStar Money Makers member you'll be given access to this private member-only group. Let me tell you, having an online community like this is invaluable.
Bonus 7. Getting Started Action Guide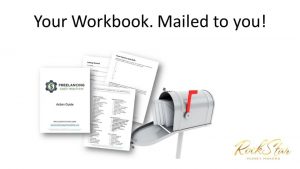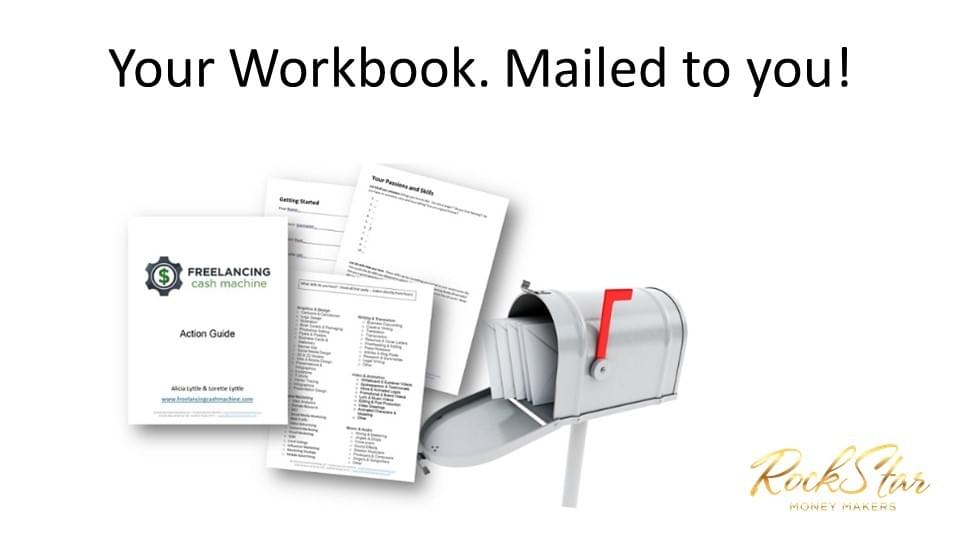 Starting a new thing can seem a little scary at first, especially when you're used to working for other people.
This step by step guide with action steps comes with checklists, tips and more to really help you get started on the right footing.
After joining, this will be sent to you in the mail.
Bonus 8. RockStar Money Makers T-Shirt
Once you've applied the training steps and completed your first freelancing gig and got paid, you're officially a freelancer!
They'll send you your own free T-shirt to celebrate. This is pretty neat, right?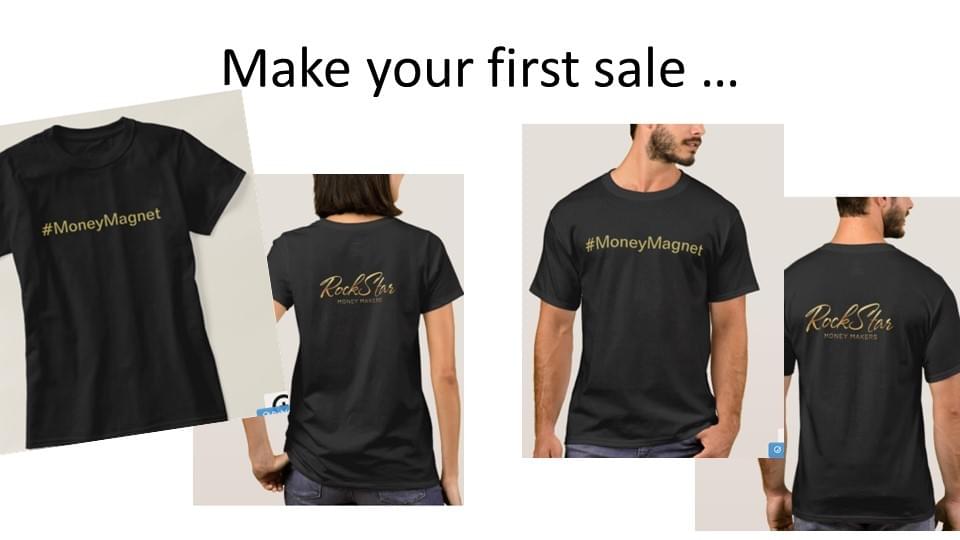 How much does it cost?
So I just want to clarify a point here: if you become a member you're paying for a monthly membership which includes everything we've just covered, rather than a one-off fee for the initial training only.
They see the training as ongoing and want you to keep investing into yourself to develop your skills and maximise your earnings.
Here's the two pricing options to choose from:
1. Monthly subscription
If you sign up today you'll pay a modest $27 and then $27 a month thereafter automatically, unless you cancel, which you can at any time.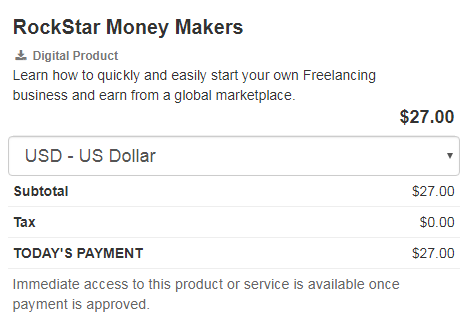 2. Lifetime membership
The lifetime option is pretty straightforward – $297 to become a lifetime member. So if you try them for a month and like them enough to join for longer than a year, this would be the smartest option for sure.
This program is run through ClickBank.com which means it comes with a solid 60 day return policy too which is reassuring.
Who is it for?
I'd say this training program is best suited for:
Aspiring writers looking for freelancing experience
Stay at home moms looking to supplement the household income
Students looking to pay their way through college
Anyone bored of working the 9 to 5 for someone else
Graphic designers looking to reach a wider customer base
It's definitely NOT for people who:
Think this is a get rich quick scheme
Don't have the discipline or motivation needed to be successful
Can not stick to deadlines
Is Rockstar Money Makers a scam or legit?
I hope you can see by now we're onto a winner here – Rockstar Money Makers is the real deal.
I love the company ethos and the founders are brilliant – it's clear to me they really care about empowering people to launch new online careers in the information age we're in.
I've said for a long time that freelancing is one of the best and easiest ways for beginners to start earning online which is why I list it as one of the 7 Legitimate Work From Home Jobs (With No Start Up Fees).
Freelancing is growing and it's here to stay. Whether you have skills in photo editing, teaching, writing, website building – the online economy is the future of working from home.
Sites like Fiverr, Upwork and PeoplePerHour give an open earning opportunity to everyone and anyone who wants to start freelancing. It's the liberating alternative to the normal 9-5 rat race because it's flexible and you only do the work you choose to do. You really are you're own boss.
Is Rockstar Money Makers right for you?
The low monthly membership price of just $27 (no minimum) means you don't have much to lose by trying it out for a month to see how you do.
Visit the RockStar Money Makers website here to get instant access.
My advice?
If this is something that really interests you, then start slow part-time until you've built a sufficient work flow to justify going full-time. I definitely recommend freelancing as a great starting point to earning an income online.
Another options is making money online as a blogger. I own a portfolio of website that earn me more than $6,000 per month. To learn how you can do this too join the free beginner's training course here and I'll be on hand to personally guide you every step of the way.
Whatever you decide to do, just know that earning a real income is possible with the right training and help. If you have any questions at all, get in touch with me below and I'll get right back to you.
I believe in you! To your success!
Simon
Simon Crowe is on a mission to help as many people as possible kiss their bosses goodbye.
Take the free Commission Academy course to discover how to smash your online income goals and make your dream business a reality.