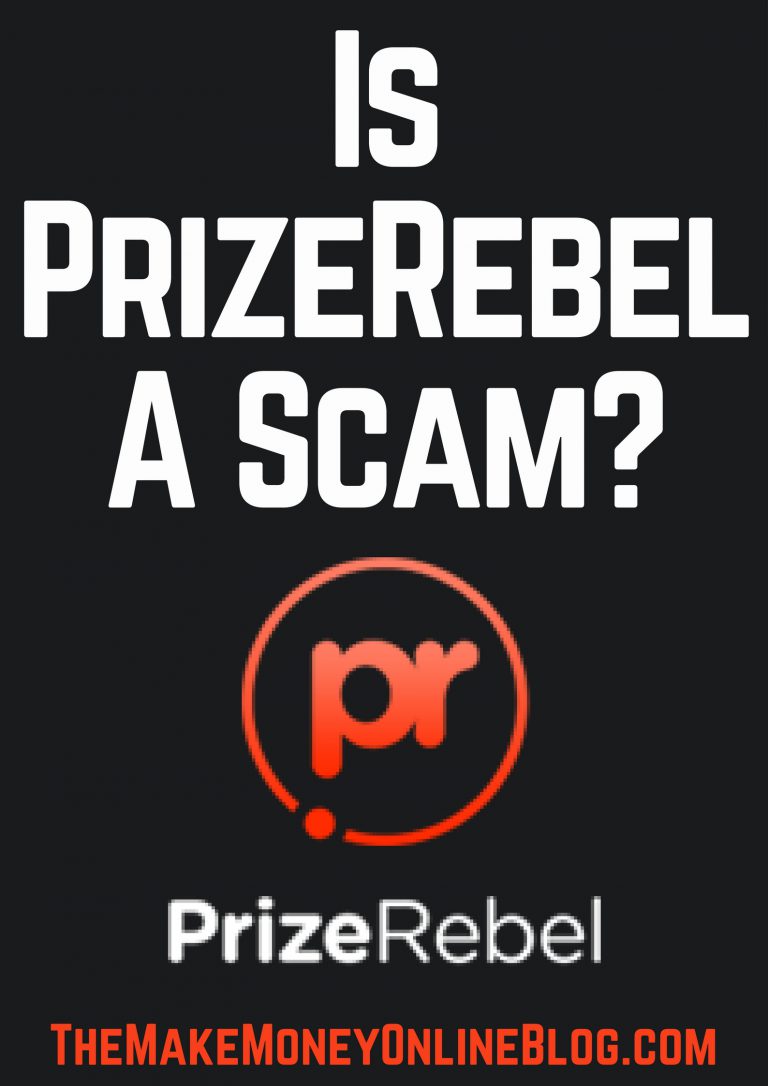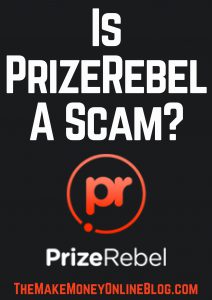 I'm forever on the lookout for worthwhile and safe side hustles. If I can find ways to make more money online then I'm on it!
Today we're putting PrizeRebel in the hot seat. A popular rewards site similar to InstaGC and Swagbucks that offers you a variety of ways to earn a bit of extra money here and there.
They've been around since 2007, but is PrizeRebel a scam that takes money out of your account or a legitimate website that puts money in?
That's exactly what we're going to find out in this full and honest PrizeRebel review.
If you've ever been a member of this rewards website then we'd love to hear your thoughts in the comments below! 🙂
What is PrizeRebel?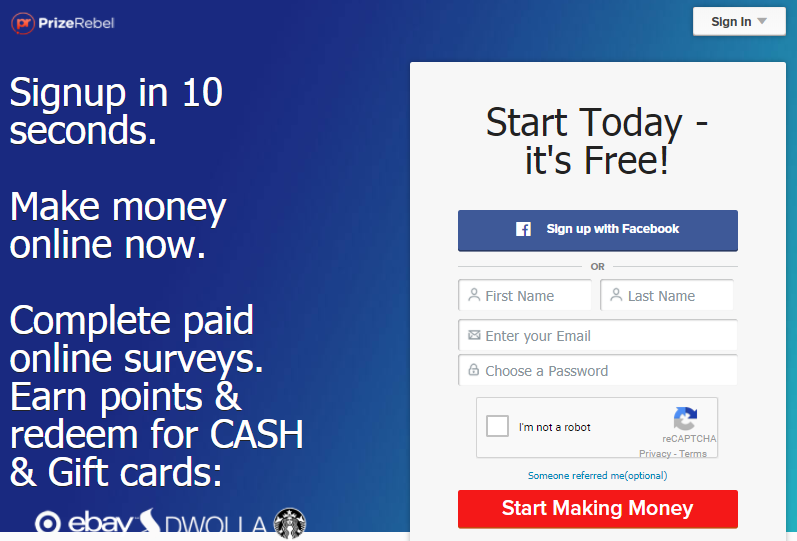 PrizeRebel.com is free to join for anyone over 18. Anyone aged between 13 and 18 can also join with their parent's consent.
Although the site is open for new sign ups from almost every country, you're more likely to get the most out of the site if you're from the UK, US, Canada, Australia or New Zealand.
They have 155,000 fans on their Facebook page and 25,000 followers on Twitter. Here's a quick video walkthrough of how PrizeRebel works that you might find helpful:
How much money you can really make?
If you achieve a balance of $5 or more you can request a payment via PayPal or electronic gift card. After searching their site I can find no earnings disclosure or any information about how much you can expect to earn but there's an easy way to find out…
PrizeRebel boast over 7.5 million members. While this big number appears impressive a first, what you and I really want to know is what the earning potential is for this site. A
With 7.5 million members and a total of $15 million paid out since 2007, we know that this works out at a rather disappointing $2 per member over the last 10 years. Now that's hardly a replacement for your full-time income is it?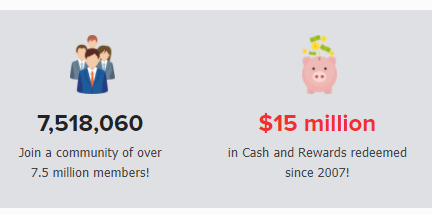 PrizeRebel review
I guess the only way I'm going to be able to see the actual potential of this site is by joining myself and seeing what's on the inside, so this is exactly what I'm going to do.
Signing up with PrizeRebel
The homepage says it takes less than 10 seconds to become a free member so let's see how that goes.
I went for the 'Sign up with Facebook' option, connected my account, created a password, confirmed I wasn't a robot and clicked the 'Start making money' button.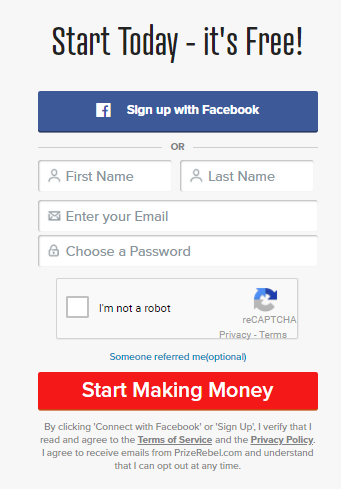 It really was that quick! Though I still have to fill out my profile questionnaires, the sign up process was pretty straightforward. Happy days!
The 4 ways to make money with PrizeRebel.com
Once inside the members area area I headed to the dashboard. In the top menu I clicked on the 'Earn' tab
1. Surveys
In order to get access to the list of available surveys you're going to need to complete a few questions for your profile. You'll be asked about things like your gender, address, age and household income.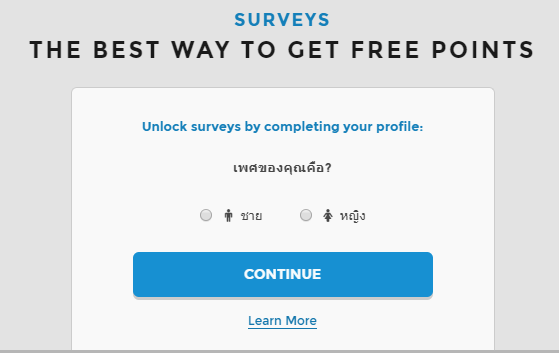 The surveys seem to be powered from Peanut Labs, a survey site I reviewed recently (See: Is Peanut Labs A Scam?) which turns out to be safe and legit, though they do pay actually pay you peanuts with the typical survey paying out just $0.25.
2. Free trial offers
I was a little taken aback to see that there were no offers available when I tried, but this could be down to my location or demographics perhaps? A little bit disappointing…

3. Mini-tasks
It looks like PrizeRebel have partnered up with CrowdFlower to give members the opportunity of earning small amounts of money for completing short and simple tasks.
If you're interesting in carrying out mini-task gigs like this you might also want to check out my Amazon Mechanical Turk and Gigwalk reviews.
We're not talking about a lot of money here, maybe $0.01-$0.02 per task but most only take a minute or so.

4. Referral program
This is probably my personal favourite to make money with this site because it's the closest thing to affiliate marketing you can get which doesn't suck all your time and has unlimited earning potential.
Click on the 'Invite' menu tab and you'll see your unique referral link you can use to share on social media or on your blog to earn 20% lifetime earnings of anyone you refer. Pretty neat right?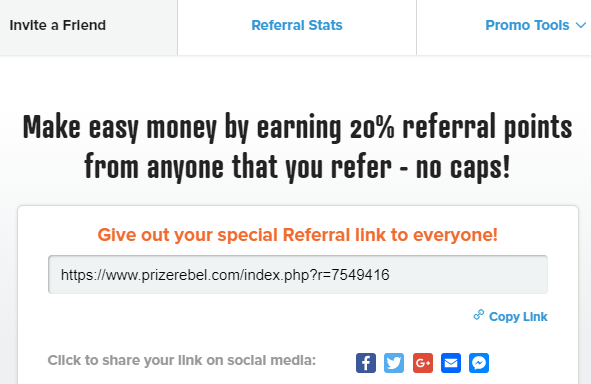 What I like
Free sign up
It's not just a survey site
They pay cash directly into PayPal
They have a referral program
PrizeRebel staff respond to each complaint on SurveyPolice
What I don't like so much…
The average lifetime earnings per member is $2
Surveys are very low paying and time-consuming
There were no surveys available for me
The says only pay $0.01 a time
The offers can easily end up costing you money if you're not careful
Is PrizeRebel right for you?
I'll be straight with you: PrizeRebel is NOT a scam. They're a legit rewards site that pays it's members what they're owed 99 times out of 100. Sure there are complaints and negative reviews about them online but you could say that about any website.
The main issue I have with PrizeRebel is that aside from the referral program, the amount of money you can earn is extremely limited and because of this, it will take you a few weeks (minimum) of consistent effort to reach the $5 withdrawal limit.
While online survey and reward sites promote themselves as a fun and easy way to make some extra cash, the reality is you're working for less than the national minimum wage and it's just not worth your while. Especially when there are so many better alternatives out there to make serious amounts of money.
This is the exact reason I quit taking surveys and started my own internet business. If you are ready to make REAL money online with the potential of turning it into a full-time income, then check out the same free beginners training course I took as a complete newbie 4 years ago. Today I earn more than $6,000 as a result.
Simon Crowe is the founder of The Make Money Online Blog and is on a mission to help as many people as possible kiss their bosses goodbye.
Get his free Affiliate Marketing Guide For Newbies to learn exactly how to build a real income online and make your dream business a reality.