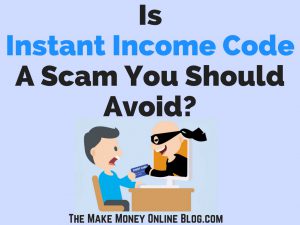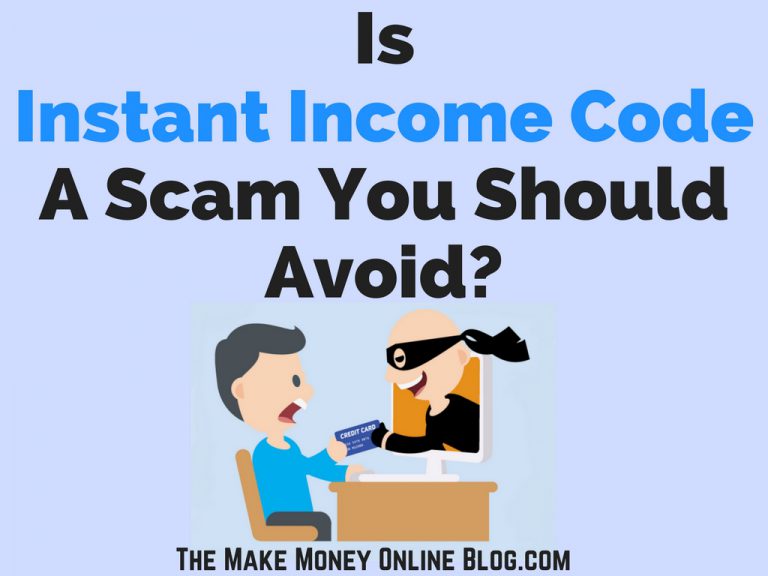 Instant Income Code Review
Website: InstantIncomeCode.co
Fake name: James Johnson
Minimum deposit: $250
Scamming people online since: 2016
Overall Rating: 0/100
Not Recommended: Total Scam
The Instant Income Code is the latest binary tradings site to come across my radar and as soon as I landed on the website I knew this wasn't quite right.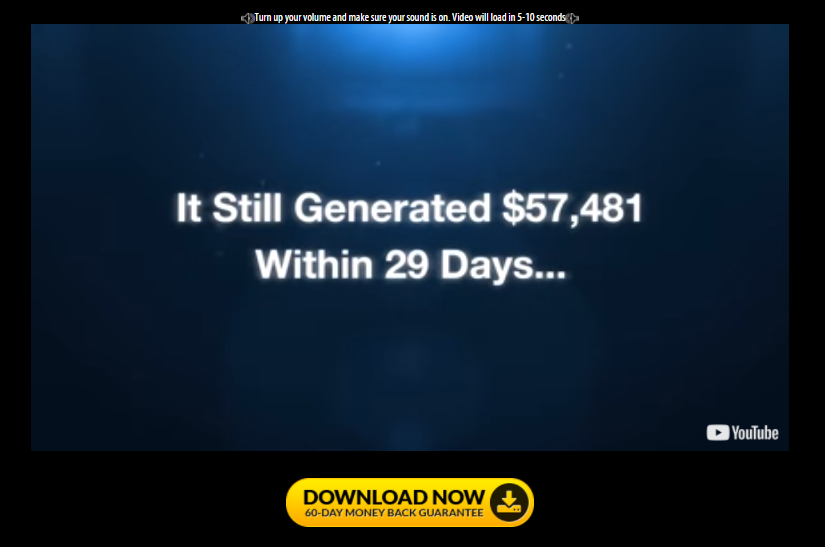 There's just an embedded YouTube video with a button underneath – no logo, no menu, no legal disclaimers or terms and conditions – nothing.
This is strangely similiar to other binary trading scams I've reviewed recently like the Brit Method and Quantum Code scams.
One thing all of these scams have in common is their hyped-up claims of easy money at the click of a mouse with no substance to back up their empty promises.
Scam sites like this usually don't stay around for too because as soon as people wise up to them they shut the site down and create a new one somewhere else under a difference name.
The truth is no magical software can ever generate $1000's for you by trading automatically on the markets. Even experienced traders who have been doing this for years don't make this amount so a piece of software which can't take into account the ever changing trading conditions definitely can't.
Stay away from this scam. You will only lose money with this system.
They claim the code is free but you don't find out until they have your contact details that you're going to need to deposit $250 with one of their 'recommended brokers' (who are always unregulated and unlicensed) only to never see your money again.
If you're searching for a real and legit way to make money online without the hype and empty promises check out my top rated program here.
It'll give you access to practical, how-to training and support with no credit card details required.

What we'll cover in this Instant Income Code review:
Is The Instant Income Code A Scam? Yes!
6 sure signs the Instant Income Code is a scam
How the Instant Income Code scam actually works
Is The Instant Income Code A Scam?
Yes, yes and yes!
It is the worst scam of it's kind and once you think it's dead and buried it keeps raising it's ugly head.
Please do NOT give them your credit card details or your contact information. They will call you up, send you spammy emails and harass you until you agree to hand over a $250 deposit and then keep on harassing you to deposit more.
Trust me, the scam artists behind this binary tradings scam will not give up until they've squeezed as much money as they can out of you.
Instant Income Code is NOT a secret underground software developed by market trading geniuses. If such a thing exists we would have all heard about it by now!
6 sure signs the Instant Income Code is a scam
Ok first here's my confession: I did not watch the full 49 minute sales video. I'm sorry I could not waste 3/4 of an hour listening to the utter nonsense come out of his mouth. Seriously this has got to be one of the cheesiest, blatently spammy videos I have ever seen!
If I didn't guess Instant Income Code was a scam by the name, I certainly knew after watching just the first 5 minutes. This has every tell-tale sign of a binary tradings scam.
1. Scarcity tactics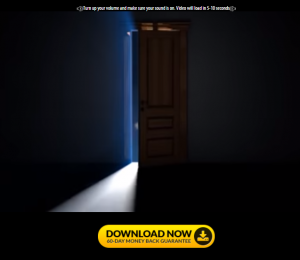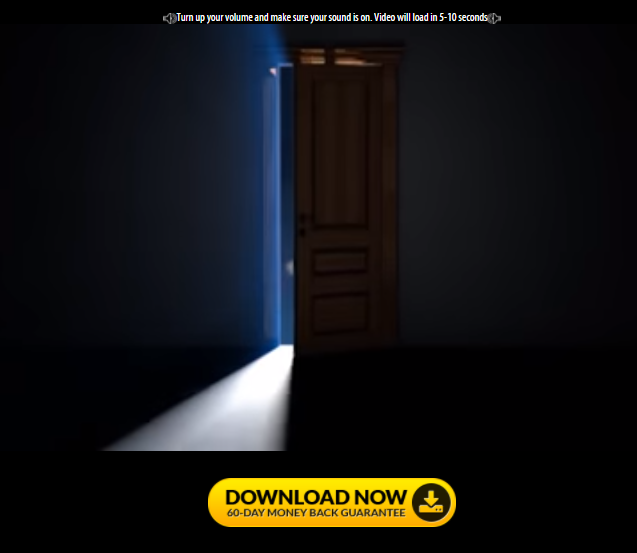 In the very first second this hired voiceover actor starts with the spiel, saying:
"I don't know how you got here because you're watching a video that can't be found on Google, Yahoo, Facebook, bing or Twitter. In fact, it's completely hidden from the public… and you almost missed out.
So consider yourself luckybecause this video may be deleted in the next 24 hours without a moment's notice."
He says this just as you see a door closing…
This is a complete lie. Here's the video on YouTube. It was uploaded by the mysterious scam owner on the 1st March, 2016.
This is a set up designed to make you feel like you've been given a special invitiation to some elite event. It's human nature to want something that's in limited supply and right from the first second, he's trying to press your buttons.
2. Hype, hype and more hype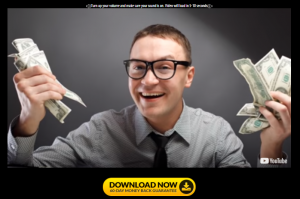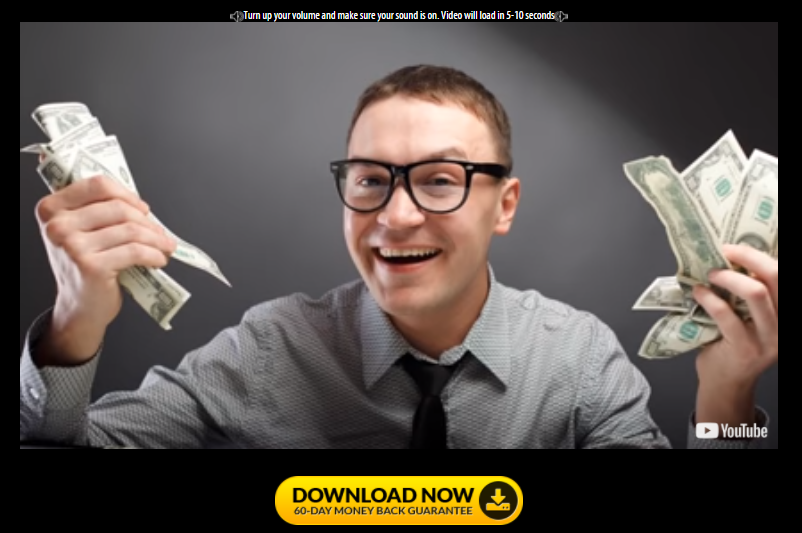 This video has everything (except a real explanation as to how you'll make money): Lamborghinis, someone counting $100 bills, mansisons with swimming pools, yachts, desert islands and private jets.
All emotional hype to get you sucked in with a rational explanation as to how the system works.
If Instant Income Code was legit there wouldn't be any need for gimmicks and tricks, just a quick explanation of how the software works with a live demonstration. Simple.
3. Promises of $1,000 a day by clicking your mouse a few times
"Earn up to $1,000 a day by following simple step by step instructions and click a few buttons."
lots of bold claims but no substance. 
4. Amazingly magical, top-secret computer software
Here's a direct quote from the video:
"A brand new, never before seen, underground technology that has the power to connect to those 5 billion users through every mobile phone, laptop and iPad in the world and turn them into your very own personal money making machines that can directly deposit money into your bank account 24 hours a day, so you can see just how easy it is to make money online."
I kid you not. Apparantely this miracle working, profit-spitting software only cost $36, 512 to develop.
5. Fake names, fake earnings claims
The guy reading the sales script claims to be James Johnson, theguy who developed the millionaire-making software. You'd think this'd be big news but do a Google search for "James Johnson" and….. nothing.
Throughout the whole 49 minute video, this guy never shows his face, never gives you any way to contact him.
Why hide his face? Why use a fake name?
These are not the actions of a legit business owner who wants to help you.
How the Instant Income Code scam actually works

1. You click on the sign up button, give them your credit card details and contact information.
2. They transfer you over to a 'specialist binary tradings broker' where you're expected to hand over a minimum $250 deposit.
3. When trading at $25 a time, you'll watch as your money rapdily depletes. Your broker gets paid whether you win or lose.
4. You'll never be able to get any of your money back.
Unless you're a qualified traders with years of experience, you might as well take your money on bet on the horses. Seriously, when you don't know what you're doing it's not investing, it's gambling clear and simple.
And I'm not the only one exposing the Instant Income Code Scam:
Why the Instant Income Code scam makes my blood boil…
At about 4 minutes into the video this guy starts going on and on about how pathetic your life is, how you've got a rusty old car and a house that needs renovating and you're stuck in a dead end job blah blah blah…
Basically telling you you're a loser and need to buy in to this software to be worth anything.
He talks about his rags to riches story, how he was broke and divorced and didn't know what to do until he found this underground software, all in an effort to connect with people who find themselves in financial difficulty and give them false hope.
Using lies and deception to convince to help, but really he's going to rob them blind. Hundreds of people have already been scammed through this and my hope in writing this review is that nobody else will be.
What I like:
Nothing, nada, zip, zero, zilch.
What I don't like:
Cheap and cheezy sales tactics used to lure people in
They're not upfront about the $250 you're going to have to hand over
Nuisance calls and spammy emails pressuring you to desposit more
Lies and deception used ti scam hundreds of people out of their hard-earned money
There's a better way to make money online
Trust me when I say you're not going to find financial freedom through fortune-telling computer software or get rich quick schemes. Online or offline, there are no shortcuts to building an income-generating income for yourself.
When I was 19 years old I read a book called 'Rich Dad, Poor Dad' and decided there and then I would become a millionaire someday.
I searched for many years for a legit way to make money online before accidentally stumbling across a program called Wealthy Affiliate in 2014.
Here's my full Wealthy Affiliate review.
I'm not a millionaire yet but I'm definitely heading in the right direction. Through the step-by-step training courses I learned how to make $6,000 per month online (and growing each month) and there's no reason you can't do it too.
It's completely free to get started so click below to find out more.

Thanks for checking out my Instant Income Code review and I hope you've found it helpful. If you have any comments or questions at all do feel free to share below and I will always get back to you.
Simon Crowe is on a mission to help as many people as possible kiss their bosses goodbye.
Take the free Commission Academy course to discover how to smash your online income goals and make your dream business a reality.