Four Step Marketing Consultants say they can help you become an affluent and successful online business owner if you take them up on their training.
But what's really going on here? Is Four Step Marketing Consultants a scam you should avoid or a legitimate work from home opportunity worth the high price tag?
After reviewing hundreds of so-called make money online programs, I know all too well that you need to do due diligence before handing over your hard-earned cash.
My purpose in writing this review is to help you do just that. I'll cover what Four Step Marketing Consultants is, how it works, who the people are behind it and whether I think this is a worthwhile opportunity for you or not.
Four Step Marketing Consultants Review
It's not clear when you land on FourStepConsultants.com what the work from home opportunity actually is.
They tell us it's not a multi-level-marketing company, at least that's something. They say there are no products involved and no cold calls to make, but we're still not really clear…
The only way to find out what this business is really all about is by requesting a free book and DVD which they'll ship to you for free.
As I'm outside of the U.S. this isn't available for me, but I did get access to the online version within a couple of minutes.
You have to go through a 5-minute application handing over your name and email address before you can view the prices, and this is for a reason – as you're going to see, we're not talking pocket change here!
What is Four Step Marketing Consultants exactly?
Four Step Marketing Consultants comes under LMS Internet Corporation started by Matt Law and his wife Sarah.
Inside the private area they have a video of them both telling their personal story of how they went from bankrupt to launching a very successful online business.
As far as first impressions go, they seem very honest and sincere.
The whole purpose of Four Step Marketing Consultants is to train you to become a virtual marketing consultant for small to medium-sized businesses.
Rather than just give you theory lessons, they try to equip you with a complete system you can follow to set up a successful digital marketing business of your own.
What the course covers
One of the interesting things about this training is that it's more than learning how to become a digital marketer; it's about becoming a digital marketing business owner.
To this end they teach students how to outsource nearly all aspects of marketing to virtual assistants and professionals.
The train course runs across 5 days and if the testimonials are to go by, the training is thorough and well-organised.
They'll cover all aspects of running a digital marketing agency including how to sign up new clients and outsource marketing tasks so you can make money offering services such as:
Website design
Mobile app design
Social media marketing
Pay per click (PPC) marketing
Search engine optimisation
Video marketing
Content marketing
As soon as you sign up, Matt will send you an email teaching series, a Four Step Marketing Consultants software manual, some training videos and a list of recommend reading.
If you're in the U.S. you can look at Matt Law's upcoming training dates and book yourself into a hotel for 5 days or you can complete the course through live video streams. The course is 40 hours of learning in total.
How much does this training cost?
Starting at $4,995 for the 5 days, this training does NOT come cheap! This is going to mean it's inaccessible for most people, unless you happen to have this kind of money lying around.
Though I'm sure if you apply everything you learn there's a lot of money to be made.
With 4 billion daily internet users and local businesses turning their attention to the online platform as a way to promote their products and services more and more, there's no question there's money to be made.
But why set the price so high when there are amazing online courses like Wealthy Affiliate that give you 10 free lessons for free under the Starter membership and 12 phases of in-depth video training for just $49 a month?
I guess there's pros and cons to receiving training online vs. in person but I can't help but question if the high ticket cost is worth it.
Is Four Step Marketing Consultants a scam?
Matt Law teaches you a legit way to start a home-based business, but it's not for everyone.
He's very upfront about the work involved in starting and running your own online business. You'll hear him say there are no things worth having that are risk-free and anything worth having is worth working for.
On this I could not agree more. As an online entrepreneur myself I know that there's no such thing as a get-rich-quick scheme or easy money. You can earn real money online but you're going to have to work at it to see results.
So do I recommend you dish out $4,995 of your hard-earned money and sign up for the training course?
I think there's real value in it and the training is very well put together, but there are just so many better, low-cost alternatives out there for people looking to get into digital marketing.
Sites like Wealthy Affiliate will show you how to create a website, get in ranked in Google, build an audience and monetise it for 1% of the price of the Four Step Marketing Consultants course, there's really no competition.
The four steps you'll learn at Wealthy Affiliate are:
The best part is you can get started with the beginner's course for free and you can upgrade to premium for $19 your first month.
Get the full info in my Wealthy Affiliate review here.
Inside the member's area you'll find lots of successful digital marketers running profitable online businesses who are more than happy to share their expertise with you.
Thank you for checking out this Four Step Marketing Consultants review, as always if you have any questions or feedback, scroll down and let us know in the comments and I'll get right back to you.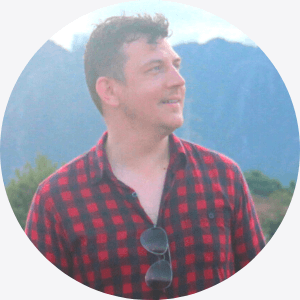 About Simon Crowe
Simon launched The Make Money Online Blog on a mission to help aspiring entrepreneurs kiss their bosses goodbye.
Get his free Affiliate Marketing Guide For Newbies to learn exactly how to make your dream business a reality.