If you're interested in the stock market and foreign exchange as a way to make money online then you've probably come across FBS and maybe you're interested in trying the platform out or still on the fence because you're unsure if it's legit or just another scam.
So I did a lot of research and this review is about what I found out about FBS. I suggest you read on to know more about what you're about to get yourself into. After this review, you'll be able to make a better judgment about whether to try FBS out or not.
By the end of this review you'll know:
A Background On FBS
How It Works
What Tools FBS Offer
The Pros And Cons
If It's A Scam
And Lots More
FBS Review At A Glance
About: FBS is an international award-winning FBS broker.
Price: Creating an account is free.
Pros: Has lots of tools, requires low capital.
Cons: No info about owner and doesn't operate on large countries because of restrictions.
Verdict: Forex is risky. Unless you have good knowledge about how the market works, I won't recommend this to you. You'll end up losing money more than earning. 

What Is FBS Exactly?
FBS prides itself to be an award-winning international Forex broker since 2009. FBS started in Belize and later on expanded to Cyprus then to other parts of the world.
Want more idea about what Forex is? Here's a helpful explainer video:
Not only that:
Most of the international awards they received are about recognizing them as a transparent broker with some of the best levels of customer service.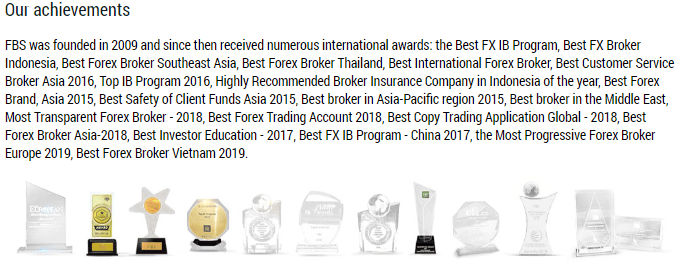 One thing I can tell you is that award committees do not easily give out recognition without doing a lot of research. I must say, FBS passed the legitimacy test with flying colours here.
FBS is also regulated by European financial authorities making them a legitimate Forex trading company. (I'll give you more details about these licenses later on)
Here's the kicker:
Although the claim to be partnering with FC Barcelona adds to their credibility, the lack of information on who runs it doesn't sit well with me. I mean come on, if I join a company, I'd like to know who's behind it to make sure he's not just another scammer and that what I've read are not just hyped-up claims that will fail to materialise.
How Does FBS Work?
First, you make an account by clicking "Open Live account". After entering your information, click the "Open an account" button. A single mission password will then be emailed to you to verify.
Here's the catch though:
Although FBS offers a total of 6 account types internationally, EU clients are only offered the Standard account.
This tells me that the other account offers don't go in line with EU financial regulations. So to avoid losing their license, they just offered that one account.
Here's a list of the account types FBS offers:
Cent Account – this is designed for tyro traders (beginners) who'd like to try their skills with live trading. This starts with a $1 opening balance.
Micro Account – this is designed for traders who want to calculate their exact profit. This starts with a $5 opening balance.
Standard Account – this is designed to be the regular account. This starts with a $100 opening balance, for EU clients thought the opening balance is €100.
Zero Spread Account – this is designed for fast speed traders.
ECN Account – this is for traders who want to experience ECN technology.
To test the waters, FBS also offers a:
Demo Account – this is designed to allow a trader to simulate the actual trading platforms minus the risks for free. This kind of account is filled with virtual funds of up to one million dollars.
In my opinion, they offer these various trading accounts to cater to the needs of different kinds of traders, so there's an account for everyone and fewer reasons not to try it out.
Here's another catch:
FBS is an international company BUT is not available to traders in Japan, USA, Canada, UK, Myanmar, Brazil, Malaysia, Israel, and Iran. That's a major red flag to me there. These countries have great market potential but FBS is not available for them.
Here's what I think the reason is:
Japan, USA, Canada, UK, Myanmar, Brazil, Malaysia, Israel, and Iran have tighter financial regulations and may have already seen this might create issues. The trouble could be in the system itself or in obtaining the necessary licenses.
Whatever the case, I think they are evading these countries for legal restrictions. And I know restrictions are made to prevent fraud.
FBS Trading Platforms
FBS uses MT4 and MT5, products of MetaQuotes Software Corporation, a company that specializes in developing trading systems.
MT4 was developed in 2004 and MT5, its updated version was developed in 2010. The 2 platforms basically look alike. The only difference is that because MT5 is more recent than MT4, so it offers more features.
Both these platforms can be accessed using Windows and MAC computers.
How about for other gadgets?
This is also available as an app. That's a big thumbs up for FBS.
They also have an FBS CopyTrade Platform; a social platform that allows traders to copy expert traders' strategy for a commission. This will be really helpful for those who don't know all the ins and outs of Forex trading.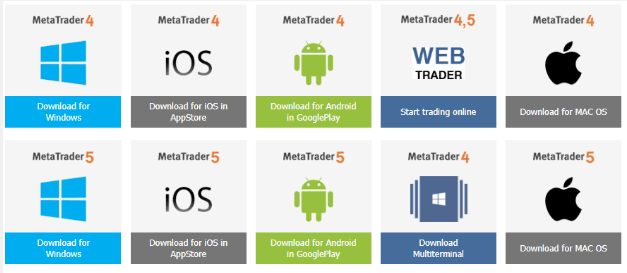 Other FBS Tools
1. Personal Area Mobile App
It allows a trader to access his demo and real accounts, managing them all in one place. From this app, you can manage your personal profile and add or withdraw funds from those accounts.
Makes things more convenient, great to know!
2. Economic Calendar
You can find this at the MT5 platform or on the FBS Markets website. It shows the time and date of events that impact the Forex market. You can then use this to make analyses and calculated forecasts.
3. Currency Converter
This can help a trader who has a different currency from the trading instrument. You can then use this tool to convert currencies based on prevailing rates.
4. Trader's Calculator
This can help you estimate potential profits in a specific trade.
5. Forex News
The news is grouped into categories to help you check when the best time to trade is.
6. Forex TV
Allows you to access weekly marketing insights giving you a better picture of the trading status.
What I Like About FBS
Lots of tools to help make a good trade
Low capital required to open an account
What I Don't Like About FBS
No info on who runs it
It doesn't operate in large markets because of legal restrictions
Is FBS A Scam?
Although I've mentioned a few red flags, I'd still say FBS is legit and here's why:
FBS Market Inc. has the registration number: 119717
IFSC regulates it and gives it the authority to operate with the registration number: IFSC/60/230/TS/19
FBS.eu is the European branch of the company. Trade Stone Ltd is its operator, an investment firm in Limassol Cyprus. CySEC regulates and gives it authority to operate with the registration number: 331/17
As a regulatory directive, FBS keeps the traders' funds in a different bank account and claims that is it now used for company operations. The good thing with this is even if a broker becomes bankrupt, trader's investments are safe.
EU clients are protected by the ICF. This means that if FBS collapses, investors can receive up to €20,000 as compensation.
As protection against fraudsters, FBS implemented standard digital security which involves encrypting its website and platforms with SSL.
When a company goes the extra mile to obtain these licenses and security measures, I'd say they're legit, because if they were not, they'd be behind bars in an instant.
Other than that, they've been operating for 11 years, I'd say that much history won't be possible if they were just scams.
But here's the thing: Even if I believe that they're legit, I'd still not recommend it to you. Legitimacy doesn't erase the inherent risk that comes with Forex.
The Bottom Line
Overall I'm pretty impressed with FBS's platforms and history. Plus I put them in the legit list because of the licenses they obtained.
But like what I've said earlier, I still won't recommend it to you.
Why?
If I'd give you a bit of advice on how to make money online the legit way, I'd avoid anything that comes with a lot of risk like Forex.
As always with these programs, there's a lot of hype around how much you can make, but they don't say anything about how much you could lose.
The risk warning down at the bottom of the website is just another way of saying there's no guarantee you can earn from this.
Remember, Forex's last name is Risk. FoRisk.
A wayyyy better opportunity to make money online is through affiliate marketing.
It's legit minus the risk Forisk comes with. (I'm getting used to that word now!)
With affiliate marketing, you can start from scratch and learn from their training platforms. Not just that, affiliate experts will offer to coach you when needed.
Affiliate marketing also equips you with the tools to build a solid and legit business.
And you can test the waters out for free. If you want to know more about affiliate marketing, check out this link.
And if you want to start building your business, discover how Wealthy Affiliate can help you with that.
How I Make A Living Online?
After years of working in call centres I finally figured out how to create a 5-figure monthly passive income stream and become financially free.
Thanks to the right training and a lot of hard work I kissed my old boss goodbye and booked a one way ticket to Thailand.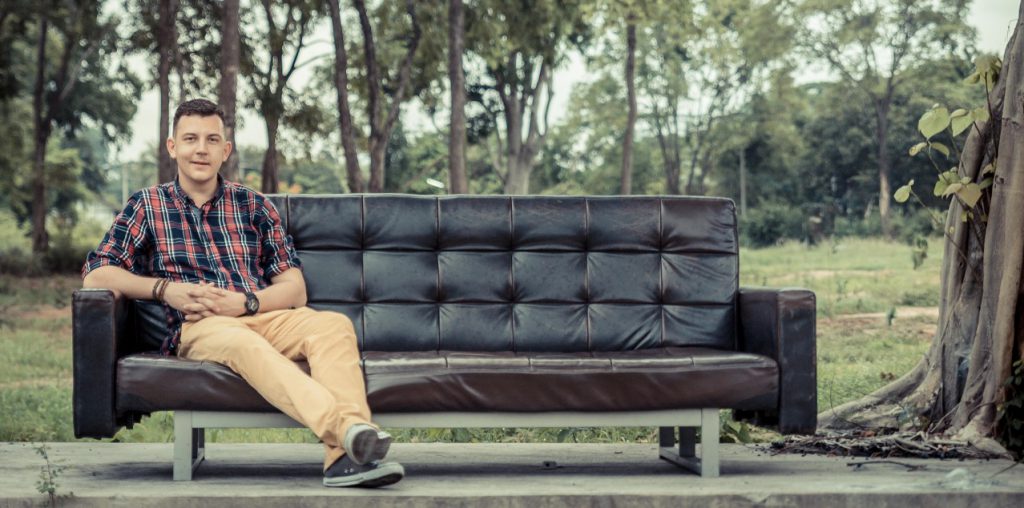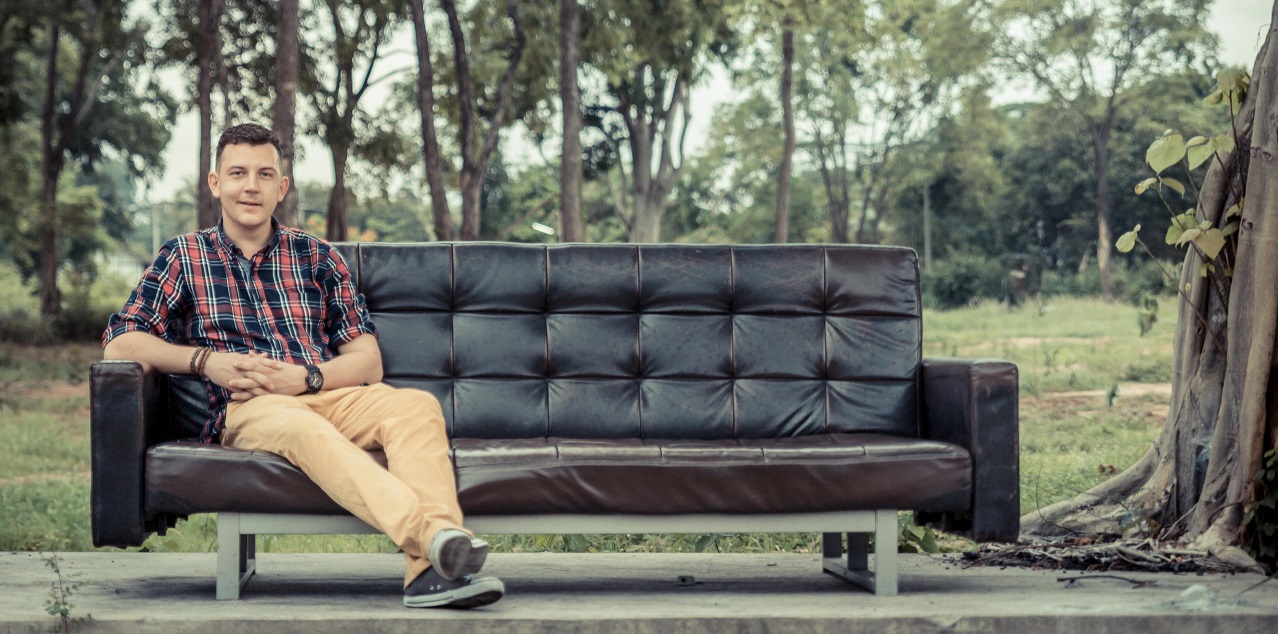 So if you're serious about building a thriving online business, click here for the exact step-by-step formula I follow.
Simon Crowe is on a mission to help as many people as possible kiss their bosses goodbye.
Take the free Commission Academy course to discover how to smash your online income goals and make your dream business a reality.