Affiliate marketing is a great way of making money online.
The challenge is in finding the right affiliate marketing platform offering legit quality products you can promote.
Is ClickBetter a portal to profit-making products or is it just a blatant scam to run away from?
This is an important question to ask because no matter how great your website and content are when you're promoting garbage products, all your effort will go down the drain. You can bring people to your website, but it just ends in there, no sales are going to happen which means no commission for you.
On the other hand, great products plus a quality website is the winning combination for reaching your online income goals. It's safe to say you're aiming for that. So today, I'm going to help you figure out if ClickBetter is the affiliate platform to help you reach those goals.
ClickBetter Review At A Glance
About: ClickBetter is a digital marketplace for affiliate products. But most of what they promote here are either low-quality or an outright scam altogether.
Price: Free to join.
Pros: Offers 80% commission rate and a money back policy for its products.
Cons: Has a history for selling scammy products, poor customer support, limited products to choose from when compered to other platforms.
Verdict: ClickBetter is not a scam. Their poor scam-filtering system will result in a high refund rate. You won't make a sustainable income here.

What Is ClickBetter?
Sean Clark's ClickBetter has the same purpose as ClickBank, JVZoo, and Warrior Plus. They mostly sell digital products.
ClickBetter offers whopping commissions of up to 80%. Although it has a couple of product categories, most of it is in the make money online niche.
These MMO products have most things in common, a sales page, an intro video and lofty income claims. It would have been good if these products can deliver but sadly they all just end up in a fizz.
Here are some of them:
This is the reason why ClickBetter has a bad reputation. Most scummy or low-end products are sold on this platform.
Here's the kicker:
Shady digital products rejected by Clickbank resorted to ClickBetter. This makes ClickBetter a scammer's hero!
There's even a number of BBB complaints of people who wanted a refund because they realized the product was junk.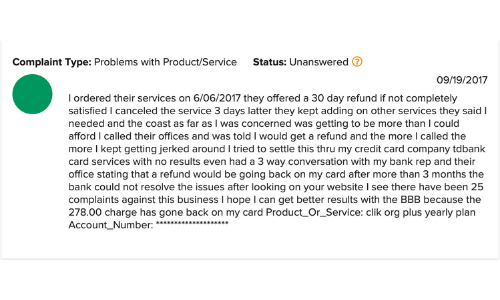 They also have the lowest number of products to choose from, just around 400 products. Other platforms like Clickbank have as much as 6,400 products to choose from.
So, if you ever decide to work with ClickBetter, you'll only get a few products to choose from which are mostly low-end or outright scams.
As an affiliate marketer, you'll be left with a bad reputation.
How ClickBetter Works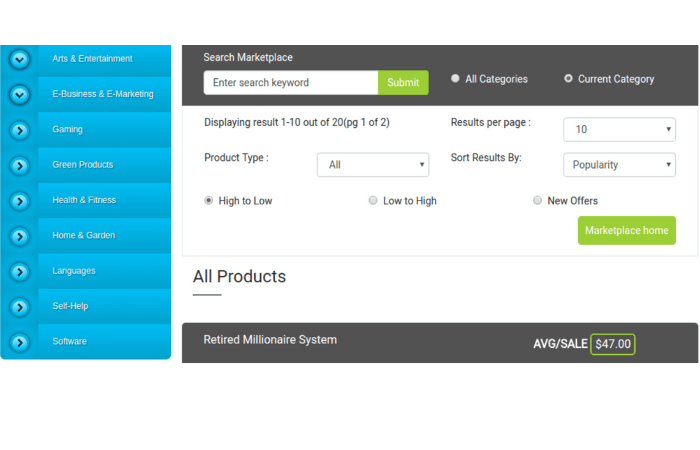 First, you need to create an account, the good thing is it's free. Just fill in a few details then you can get into the member's area and start hunting for products to promote.
You can do that by browsing the marketplace and getting the affiliate links. After that, you can start sending traffic to the affiliate links you've chosen and wait until someone purchases so you can earn a commission.
The dashboard can help you check the stats and come up with analytics that can help your campaign.
As I've said earlier there are only a few niches to choose from, so you'll probably end up promoting anything from the wealth niche because most products are in this niche.
ClickBetter Pros
1. There's A 30-60 Days Of Money-back Guarantee
But the number of days depends on the seller of course. Although this is a good thing about ClickBetter, I found users who were not satisfied with their money-back services because of certain gaffes. Take the bbb.org complaint above for instance.
It's not the same story for all though, there are others who got their refund fast.
The high-refund rate tells me, people generally only end up dissatisfied with what they buy.
2. Free Sign Up
You'll have the chance to look around and get a feel for the products they offer. This is a good thing both for newbies and experienced affiliate marketers.
Newbies can start exploring without handing a penny and experts can use their experiences to probe products to see if it's a legit cash machine or not without a single cost.
3. High Commission
80% commission sounds like a good deal, but only if you get to promote legit products so buyers won't end up asking for a refund.
ClickBetter Cons
1. Fewer Products To Choose From
Among affiliate marketing platforms, ClickBetter has the least number of products to choose from. Plus, most of the products they offer are either low-end or completely shady. This means you'll be looking for a legit needle in a haystack full of scams.
It's the kind of platform not worthy of working on. Most of your time will be wasted in hunting for legit products instead of creating quality campaigns to drive traffic.
2. Bad Affiliate Support
You'll lose all your hair before someone helps you out with your concerns. Not just that, if you're a newbie who needs a guide to get things started, ClickBetter fails in giving training needed.
So, you'll have to find tutorials on how to get things done somewhere else. A big fat hassle. This just shows ClickBetter doesn't care if you know how to sell or not, generally they don't care about you.
3. Known For Selling Scammy Products
This is the worst part of ClickBetter. Promoting products from a platform with a bad name means a bad reputation for you too. I know you're smart enough, so you won't let a trashy platform ruin your goals of building a legit business.
This deluge of garbage products only shows ClickBetter has no real screening system put in place.
If there was, scammers cannot easily put up a bogus product for marketers to promote.
Here are the common features of scammy products:
Surprise upsells
Product owner uses pen names
Hyped-up claims
High rate of refund requests
These features are commonly found in the products ClickBetter promotes.
Is ClickBetter A Scam?
If we're talking about the website, I'd say no, but I'd also say there's a lot to improve on starting with setting standards to filter out scammy products.
It's either they already know this but don't plan on doing anything about it or they don't and need a large pail of ice-cold water to wake them up. I doubt the latter.
If you ask me, I think ClickBetter is putting itself in hot waters. They'll end up ruining themselves.
If they don't create a filtering system and keep on promoting crappy products, they'll lose the little credibility they have and ultimately end up with no one trusting them.
So can you earn from this?
Less likely, you'll only be wasting your time in products that can't build you a sustainable business. Sometimes, you'll get a little back for a few months and that's all.
You'll be trapped in a constant cycle of looking for products to promote when the latest one's hype dies down and doesn't bring any more money in.
ClickBetter Review Closing Thoughts
A good investment means building a sustainable business. This means getting scammy products out of the picture and learning the ropes through training.
A great place for top training is in Wealthy Affiliate. You can start for free and continue on in a very affordable membership of $47 a month.
ClickBetter is a platform you don't want to get associated with if you want to maintain your credibility. It has no filtration in place so any scammer can easily sell their products and ruin your reputation in the process.
Even if you dive in these scammy products you'll be stuck searching for the next product to get your income going. The money you get from promoting scams will ultimately reach its end within a few months. It's proven and tested.
ClickBetter has a long way to go before they can start building their credibility. For now, it's no more than a bootless errand.
If you've put in the effort to make your website and campaigns for it, all those efforts will be put to waste. Your time and effort deserve more.
In reality, there is no need to go to all marketplaces in search of products to promote. I suggest you stick to the one which can give you the best options and it's Wealthy Affiliate for me.
Sticking to one legit quality product alone can give you your start in reaching your income goals. After you establish one, you still have tons of product choices to promote with Wealthy Affiliate. There will be no need to jump to other platforms when you've found the best one.
You'll reach your income goals even before you exhaust promoting all the products in Wealthy Affiliate. It doesn't only cost cheap and give you the training you'll need, you'll also be in touch with other legit marketers who can help you along the way.
You see, success in affiliate marketing pivots in your ability to run a business (which you can learn from scratch through training) and build a good reputation and trust between you and your audience. Scammy products with sky-high refund rates and complaints are not worth putting your reputation in the line.
So, if you're up for building a business that can last for a long time, Wealthy Affiliate is your best choice.
How I Make A Living Online?
After years of working in call centres I finally figured out how to create a 5-figure monthly passive income stream and become financially free.
Thanks to the right training and a lot of hard work I kissed my old boss goodbye and booked a one way ticket to Thailand.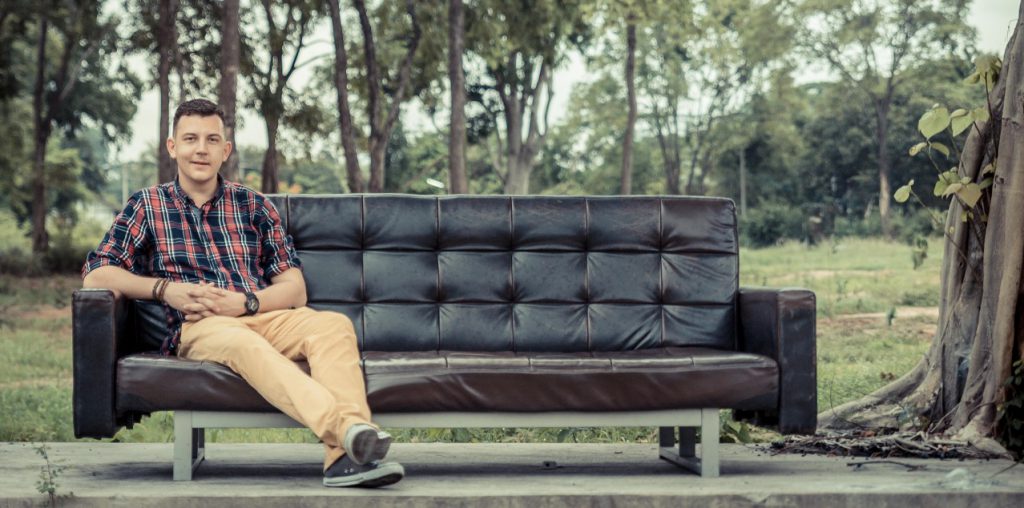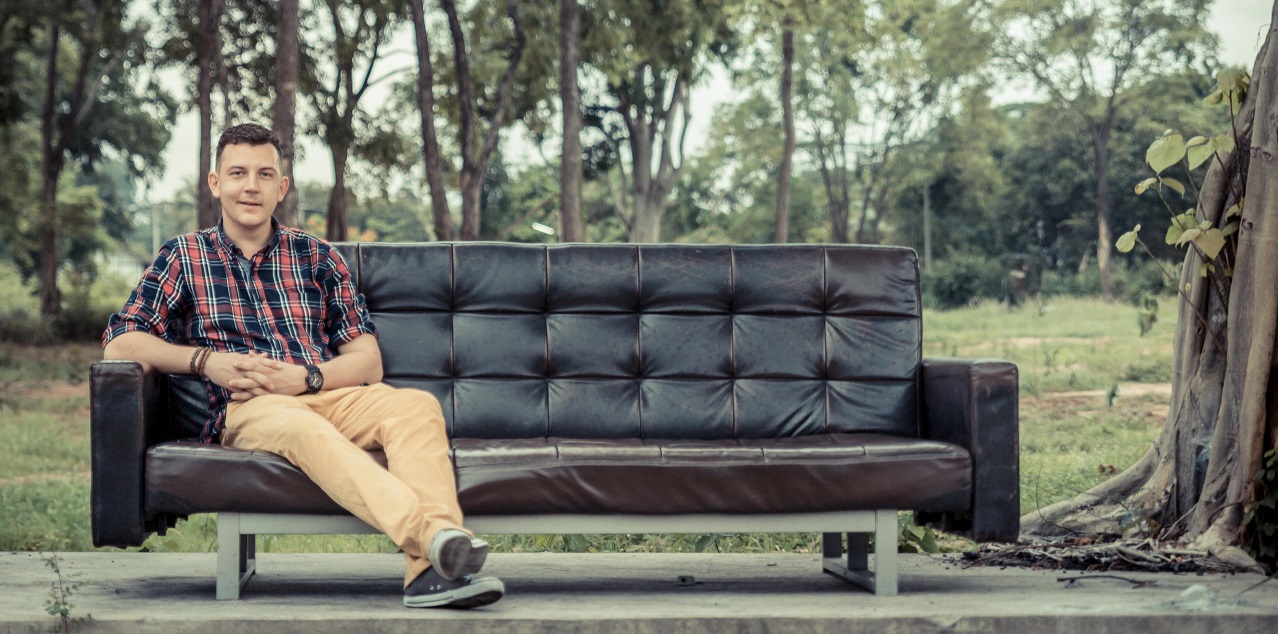 So if you're serious about building a thriving online business, click here for the exact step-by-step formula I follow.
Questions? Recommendations?
Do you believe scammy is solely a vain attempt to make money? Do you have your own experience? Share those experiences in the comments section below. Our readers will appreciate you for helping them make an informed choice.
Simon Crowe is on a mission to help as many people as possible kiss their bosses goodbye.
Take the free Commission Academy course to discover how to smash your online income goals and make your dream business a reality.