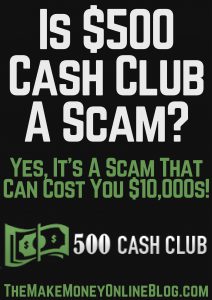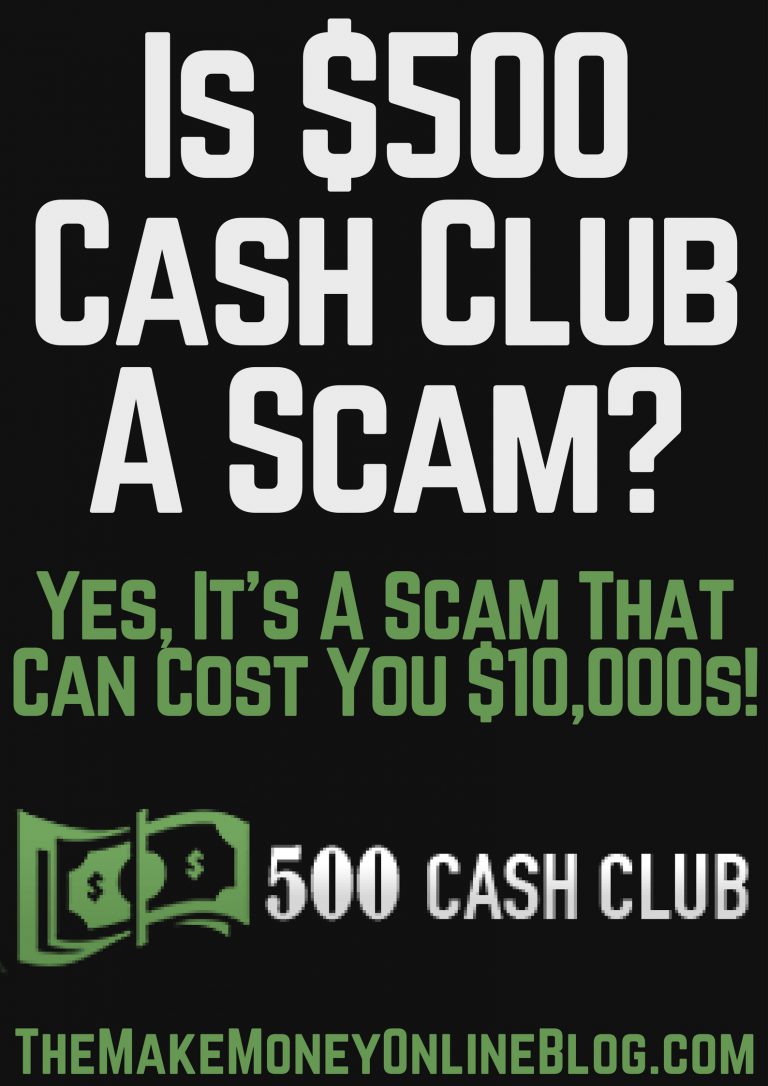 If you're asking:
"Is $500 Cash Club a scam…"
…it means your suspicions were raised when you landed on their sales page and they asked you to hand over $97 of your hard-earned cash, right?
Let me tell you:
Your suspicions are right on the mark.
In this quick $500 Cash Club review I'm going to show you exactly why the $500 Cash Club is a scam that you should definitely avoid, as well as give you some helpful tips on how to protect yourself from get-rich-quick schemes like this in the future.
If you're fed up with online scams then check out my top-rated training course here. It's the real deal and the beginner's course is 100% free.
We've seen the $500 Cash Club scam many times before…
That's right. This is one of the worst internet scams that keep rearing its ugly head…
A few weeks ago I exposed the Automated Daily Income scam but the problem is, as soon as you shine the light on one scam, another website that's almost identical, pops up in its place.
Each time the scam works in the same way; it promises people who are new to making money online that they can make money fast and easy with no effort required.
It lures unsuspecting victims in with empty promises of easy money if only they sign up for this "secret code" or "magical system" blah blah blah…
Don't be fooled my friend, this scammer has probably doing this for a while and so he knows exactly how to manipulate people in the best ways which is why so many people still fall for scams like these.
I'm just so thankful that you're reading this review and you don't have to go the way.
I'm going to show you PROOF the $500 Cash Club is a scam
Just to show you guys exactly what this is I actually signed up. I know… but I just wanted to show you what happens once you get past the front page. What I want to point out to you are the typical scammy tactics and techniques these guys pull.
This is for 2 reasons:
Firstly, I don't want you to waste your money in this scam (and I'll show you why its a very expensive scam!)
Secondly, if you know the tell-tale signs of a scam you'll be better able to protect yourself in the future.
While I'm on the subject of avoiding scams, you can also check out my post called:
That will show you some common tell-tale signs to watch out for, some of which I'll point out to you now. 
Okay, let me show you why this is a scam you should definitely avoid:
1. Empty promises of super-duper fast cash instantly
In typical scam-like fashion, the promo video goes on and on about how much money you're going to make in the next few minutes without giving you a single clue as to how you'll be making this money and what the work involves.
Because this is a scam, all he can feed you with is hype but never any solid and substantial how-to. He can't give you a working business model or explain to you how the process of making money online works – because he doesn't have it.
He's hoping that by appealing to your emotions, you'll ignore that rational voice inside your head saying its too good to be true.
2. Fake Facebook comments
Just under the video are what are supposed to be real Facebook comments from very happy $500 Cash Club members getting real results.
This could not be further from the truth. If these were real, you'd be able to like the comments or add your response. You'd be able to click on the person's name to see their full profile but of course you can't.
Take a look at the image below to see what error message came up when I tried liking one of these bogus testimonials. Honestly this made me laugh!
The $500 Cash Club scam can only use fake names with fake photos to give you fake testimonials because in reality this scam makes you now money. If it was legit they wouldn't need to make these up would they?
3. Fake 'limited spots' available

As the video plays there's a "Limited spots available" counter showing in the top right that gradually goes down to show the spots are filling up fast.
Don't believe it for a second. You could go away for a week, come back and I guarantee they'd always be spots available.
Why so they do this? It's to give you a false sense of urgency because he really just wants you to click on the purchase button and hand over your $97 without thinking too much about it.
4. Fake news endorsements
Okay, I'll give you one more scam sign to watch out for. On the 500cashclub.com website you'll see some very well-known news channel logos that make you think the $500 Cash Club has been featured on the likes of CNN and USA Today, Fox News and MSNBC.
It makes the site look more trustworthy, right? It helps give this scam credibility. But look at the screenshot I took from the website:
It doesn't say "The $500 Cash Club has been featured on…" instead it very cleverly says "Work from home opportunities have been featured on…"
Did you see what they just did?
This should be yet another sign that you can't trust a single word you read or hear on this website. They are willing to use lies and deception to part you with your cash. This is the very definition of a scam!
I hope by now I've done enough to convince you to stay away from this. Now I want to show you what this site is really all about…
The TRUTH about $500 Cash Club
The $500 Cash Club is just a cover for what this guy is really promoting. And that $97 he's asking for? It's just the beginning of a long and slippery road.
I reality, this website is a sales page for another scam called ASPIRE – Digital Altitude (thedigitalaltitude.com).
In a nutshell, ASPIRE is a pyramid scheme where members pay in at different levels and the people at the top of the pyramid make all the commissions.
They are illegal in most countries and for good reason – you always have a few people at top making all the money while the vast majority end up paying out way more than they ever get back…
If you want to earn more, you have to pay in more. And so the cycle continues. Starting at $97, this scam has taken $10,000s of people's hard-earned money.
The highest level of this pyramid scheme costs $27,000. No, I'm not even joking with you – that's how bad this is!
But of course they start you off at the $97 level and tell you to "go all in" and invest more. Are you not getting results? You need to invest more to go up to the next level!
Can you see just how insidious this is?
It makes me so mad, to think about the hundreds, maybe thousands of people who have believed the lies that were fed them and went all in, even maxed out credit cards and got into debt because of this.
Is $500 Cash Club a Scam? YES!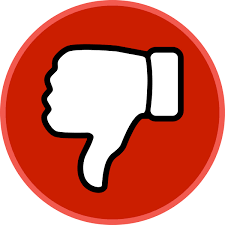 I hope I've done enough to convince you:
Stay as far away from this as possible.
You can make money online, but you won't do it by joining the $500 Cash Club scam.
I was once were you are now and I understand how hard it is to find real and honest ways to make an income online without bumping into scam after scam like this.
Trust me, no one is immune and I'm slightly embarrassed to admit I've fallen for a few scams in my time to. But hopefully this review has helped you avoid this one.
If you're sick and tired of all the get-rich-quick schemes out there and you're ready to build a real online business for yourself then I can help get you started in the right direction.
In 2014, I accidentally stumbled across an online training course and community called Wealthy Affiliate.
Now, 3 years on I'm still a member and my online businesses generate more than $6,000 per month.
This is a result of the best training, help and advice I get from Wealthy Affiliate combined with my strong work ethic and willingness to learn new things.
If you would like to find out more check out my honest Wealthy Affiliate review here.
You won't get any hype or BS from me, just the right know-how and practical support you need to be successful. If you choose to join as a free member through my review then I will personally be on hand to guide you every step of the way.
To your online success!
Simon
What do you think?
This is where I hand it over to you. Have you had any experience with the $500 Cash Club or ASPIRE? We'd love to get your views.
If you have any questions or comments join in the conversation and have your say in the comments area below.
Simon Crowe is on a mission to help as many people as possible kiss their bosses goodbye.
Take the free Commission Academy course to discover how to smash your online income goals and make your dream business a reality.