I've reviewed almost 400 affiliate marketing courses in the past four years but a tiny fraction of them are like this Income School's Project 24 course review.
For the last 4 years, I've been on a mission to help you find the very best training programs that actually show you how to achieve online success. I always strive to be as honest as I can and put you, my amazing readers first, because I believe that's what you truly deserve.
Which is why I don't say this lightly:
Jim and Ricky's Project 24 training is one of the best online marketing courses I've ever come across, for brand new beginners and experienced marketers alike.
If you feel like you've been stumbling around buying courses and programs that never deliver the results you were hoping for – I write this review for you.
I'm going to show you exactly what Project 24 is, what you get and most importantly, how this step-by-step program will show you exactly what action steps to take to launch a profitable and successful online business you can be proud of.
Don't be a stranger:
Before we get into things here, I want to ask you to scroll down and leave me a comment or reach out to me directly through this contact page if you have any questions at all.
I will personally do my best to help you out because I love nothing more than helping people like you smash your online income goals.
Ready to dive in? Let's do this!
Review Of Income School's Project 24
Product Name: Project 24
Product Description: Affiliate Marketing Training
Offer price: $449
Quick Summary:
Jim and Ricky hold nothing back – the Income School membership gives you an all-access pass to a step-by-step and structured process that works time and time again. 
When it comes to running a successful and profitable affiliate marketing business, trying to figure it out on your own can lead to a ton of wasted time, energy and money. 
The Income School 60-day action plan takes all the guesswork out of making money online. It's a proven formula that has worked for countless others and when you put in the work, you will see the breakthrough you've been looking for.
Training -

99%

Support -

98%

Price -

93%

Trustworthiness -

100%

Earning Potential -

100%
Pros
Step-By-Step Training
Great Community Support
Proven Business Model
Can Contact Jim & Ricky Directly
Cons
No Monthly Payment Option
First Off: Who Project 24 Is NOT For
Income School's Project 24 is not for everyone. In fact, I'd say this program is not the best option for you if you fall into one of these 2 categories:
You're looking for a fast and easy way to make a ton of money online for doing next to nothing.
You love Jim and Ricky but, realistically, there's just no way you can afford the $449 yearly membership right now.
If you're in the first category then nothing I can say can break you free from the 'get-rich-quick' mentality…
I've spent the last 4 years exposing so many so-called 'overnight profit systems' and 'secret loophole software' that lure you in using the idea earning an income online is as easy as clicking your mouse a few times, sitting back and watching the money flood your account…
Let me tell you – it's not!
On the other hand, if you have the drive to succeed and you are ready to take massive action to build a real online income stream for yourself then you'll do well with Project 24.
If you're in the second category then I totally get it – we're not talking about pocket change here.
My advice?
Check out my Wealthy Affiliate review as they offer you a free Starter membership with excellent training and a more affordable $49/month premium option to better suit your budget.
If neither of these applies to you then the chances are the Project 24 membership is really going to help you get to where you need to be.
Stick with me here as I show you exactly what Income School is about and what you get full access to as a member.
Are Jim And Ricky The Real Deal?
Let's just take a minute to consider the two 'Idahoans' behind Project 24: Jim Harmer and Ricky Kessler.
(Is this what you call people from Idaho?!)
I came across Jim and Ricky about six months ago when I accidentally stumbled on one of their videos whilst binge-watching YouTube one day.
I watched this video on how to write a perfect blog post in under an hour, then this video on how to earn $4k from your blog in a year:
Like many of you, I was blown away with their level of openness and honesty. I've been a full-time online entrepreneur for close to four years now and so I'm no stranger to how affiliate marketing works, yet I learned a ton of new strategies and super actionable tips.
Before you enrol though, you should know that (in the best possible way) these guys are crazy!
For example, last month Jim and Ricky did a YouTube live where they gave their out phone number and asked people to call in with their questions.
Every year they randomly pick one of their subscribers and fly out to help them with their sites for the weekend.
Oh, and they also gave one of their income-producing websites away for free!
Seriously, who does that?!
As I sit here today Income School's YouTube channel has almost 60,000 subscribers and I'm happy to say I'm one of them 🙂
Have you ever heard the saying:
"Those who can't, teach"?
Safe to say, this does not apply to Ricky or Jim.
The biggest reason I love these guys and why I think their channel has grown so quickly in such a short space of time is because they only ever talk from experience – successes and failures they tell you it all so you can learn from it.
Both Ricky and Jim are successful entrepreneurs in their own right, having earned millions of dollars over the years in a wide array of niches.
How do I know?
Because they tell you straight up what their websites are and how much monthly revenue they generate – it blows my mind how open and transparent these guys are!
Here are just a few of the sites in their growing portfolio:
They have built profitable websites through trial and error, they've learned what works and what doesn't so you can be sure in the knowledge that they know the exact steps you need to take to build a brand new affiliate marketing website from scratch and build it into a 6-figure a year online business.
Watch this video to hear exactly how Jim went from working in a Dollar Store to replacing his full-time income online and why he decided to start Project 24:
What Is Income School's Project 24?
Project 24 is an online community and training platform with a growing library of video courses specifically designed to guide aspiring entrepreneurs through the practical steps of building income-generating websites and to help more experienced affiliate marketers take their income to the next level.
Let's take a sneak peek inside the Income School member's area and look at the training courses, the community and the podcast:
1. The Project 24 Training Courses
Hit the 'Courses' tab in the top menu and you'll see the Project 24 course dashboard with 12 comprehensive courses.
They cover a whole range of topics from how to find profitable niches, build a website and get ranked in Google to how to start a YouTube channel, create helpful content and how to build your business to scale by hiring writers.
With 123 practical lessons and 94 videos, Project 24's 60 Steps To A Successful Site is the core training of Project 24. As the name suggests, you'll find the exact 60 step action plan you can follow to replace your income in 24 months.
Ricky and Jim are adding new training constantly as they work with students and spot new learning opportunities to cover. As a member, you can access any of these modules through the website or use the Income School app to learn on the go with your phone or tablet.
2. The Income School Podcast
Next, hit the 'Podcast' tab and you'll find hours of members-only real-life case studies where Jim and Ricky have gone through and recorded every step of building out a new site, from the initial idea to turn it into 5 figure a month income.
In Season 1 for example, they tell you exactly what they did to get their CamperReport.com website's earning from $2,000 per month up to $8,000 per month just by changing some of the monetisation methods.
From a business building perspective – this is pure gold!
What you're getting with this program isn't something that's been taken out of a textbook or something that might've worked 10 years ago, but practical hands-on training that actually works and the exact strategy to follow.
Jim and Ricky hold nothing back so you can learn from their mistakes and leverage their years of experience.
3. The Project 24 Community
I'd say most Project 24 students enrol for the training but stay for the community. I can't stress how important having the right support is when you're starting an online business!
Even with the best training, there are gonna be times you get stuck, but the cool thing about Income School is you never have to struggle alone. Instead, you can ask questions and get answers, celebrate your wins, however big or small, with other like-minded people and get the support you need when you need it.
You'll often see Jim and Ricky in there helping people out and with members from all over the world, the friendly and helpful community is buzzing with activity 24/7.
Watch the full Project 24 webinar where Jim and Ricky give a live demo of the member's area, explain more in-depth about what Income School is and how they can help you:
Ready To Get Started? Get Full And Instant Access Here >>
4 Big Reasons To Join Project 24 Today
1. To Take Control Of Your Financial Future
I'm a great believer that any time and effort you invest into developing yourself will always come back to you 10x over.
Whether it's reading books, listening to podcasts, going to conferences or signing up to online courses like Project 24.
If you've ever read Robert Kiyosaki's book: Rich Dad, Poor Dad book then you'll know that the way to become wealthy is by buying or creating income-producing assets.
With Income School you are learning how to take control of your own financial future by creating income-generating websites and then growing them to scale.
Like seriously – how many business models do you know of with such a huge earning potential where you can reach a truly global audience where you don't need qualifications or years of experience to start that have running costs of less than $500 a year?
If you really want to break free from the rat race, become your own boss and earn a passive income online then joining Income School is an absolute no-brainer.
2. Project 24 Is A Steal At $449
Full Income School membership costs $449 for the first year and $199 per year after that for as long as you choose to remain a member.
That works out at just $1.23 per day to have all the video training, help and support at your fingertips you need to create a thriving affiliate marketing business.
Trust me on this – Project 24 is worth every last penny. I've seen so-called internet gurus charge $4,000+ for courses nowhere near as comprehensive as this where the only way to get help is by emailing a random help desk.
What I really like about Jim and Ricky is their integrity. Unlike so many of the courses out there, they won't bombard you with this upgrade or that upsell – it's just one simple price for an all-access Income School pass.
3. You'll Have A Proven Roadmap To Follow
When you're going somewhere new you need a map to be able to get from where you are to where you want to be.
Imagine for a second you wanted to climb Mount Everest. Your chance of actually reaching the peak would be significantly higher with a guide who's been up there before, knows the terrain and can tell you the best route to take.
It's the same for online business.
Jim and Ricky's structured 60 step action plan is your roadmap to success, it's the affiliate marketing equivalent of having a built-in GPS navigational system.
With Project 24 you give yourself the best chance of success because you have experienced mentors to guide you. You'll learn the most effective strategies to implement as well as the common pitfalls to avoid.
Join Project 24 and you not only save yourself a lot of hassle and headaches but you shave years off your success journey.
4. You Could Become Project 24's Next Big Success Story
Did you know that 95% of budding affiliate marketers call it quits within the first 12 months?
By joining Project 24 you give yourself an unfair advantage over the competition and are far more likely to see it through.
Why?
I think for 2 reasons:
Firstly, because it doesn't matter how long you've been living the laptop lifestyle, all affiliate marketers struggle sometimes and being part of a supportive community makes all the difference.
And secondly, because the structured and step-by-step training Jim and Ricky layout inside the training modules actually get results.
Every day you'll see members sharing passing big and small milestones – from getting their first website indexed in Google to their first $10,000 month.
Take this guy, for example – he followed the 60 steps to create his website 6 months ago and already it's generating him $100 a day:
If the Income School training worked for him then it can definitely work for you.
Project 24 Review Final Rating: 98/100
Income School's Project 24 is hands-down one of the best affiliate marketing courses online today.
Jim and Ricky continue to over-deliver and what's clear to anyone is they really care about their students.
Like buying a gym membership doesn't automatically give you the beach body of your dreams, becoming a member of Income School member won't guarantee your success but you'll have everything you need at your disposal. Then it's up to you to set yourself a schedule, take massive action and complete the 60 action steps to make your income goals a reality.
My advice:
If you are a brand new beginner looking to get your first niche site off the ground, this program is the best way to make sure you get it right, the first time.
If you're an experienced affiliate marketer looking to ramp your business up to a whole new level, join Project 24 and your future self will thank you.
Questions Or Thoughts?
I hope this review of Income School's Project 24 has helped you to decide if this is the right program for you going forward.
Still not sure about Project 24, why not? Is there a particular issue that's holding you back? Scroll down and let us know in the comments below!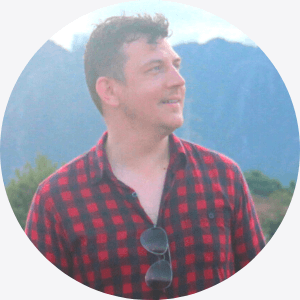 About Simon Crowe
Simon launched The Make Money Online Blog on a mission to help aspiring entrepreneurs kiss their bosses goodbye.
Get his free Affiliate Marketing Guide For Newbies to learn exactly how to make your dream business a reality.