I had no idea how much money I would go on to make with affiliate marketing or how truly life-changing it would turn out to be.
I published my first few posts not knowing if anyone would ever read them, much less that I would go on to make $100,000s in commissions and become a super affiliate.
If you're just starting out, I'm going to show you some affiliate earnings stats and break down some example earning scenarios to help give you a realistic idea of how much you can earn.
If you prefer watching to reading, here's the video version:
Some Quick Affiliate Marketing Stats
Look at any affiliate marketing statistics and it soon becomes clear this is an income opportunity on the up and up:
And check out this Google Trends graph. Interest in affiliate marketing has quadrupled in the last 5 years:
Create a website about weight loss, pets, parenting, books, gardening or any other topic you can think of and reach 4 billion potential customers online with over 6 billion products.
You can earn BIG money through affiliate marketing without having to worry about any inventory, shipping or customer support.
Let's Do The Math
Let's say you start an affiliate marketing business with the purpose of making $10,000 per month. With that aim in mind, you'll want to start working your way backwards to decide:
What type of products should you sell?
How many monthly visitors do you need?
How many products do you need to sell to achieve your goals?
If you're making $10 a sale then you'll need 1,000 sales a month to hit your target.
Make $1,000 a sale and you only need 10.
There are essentially 3 types of commissions you can earn as an affiliate:
Low ticket commissions
High ticket commissions
Recurring commissions
To help you figure out how much you can make, I'm going to do a quick breakdown of each commission type with earnings examples.
These are based on getting 1,000 daily visitors with a 2% conversion rate. That's 20 people a day clicking through your affiliate links and making a purchase.
Why 2%?
Because even though some say 5% is the real average with more advanced affiliate marketers achieving a 15% conversion rate or higher, I thought it best to play it safe and stay on the more conservative end.
1. Low Ticket Commissions
You earn low ticket commissions when you promote products with a low price tag and low commission rate.
Affiliate programs like Amazon, Walmart and Best Buy are great because they're trusted, well-known and have 1,000s of products available. The only downside is they typically pay out only 1-10% in commissions.
This means the amount you'll make on each sale is minimal, so you'll need to sell huge volumes to make anything near decent.
Let's say, for example, you start a gardening blog and promote gardening books to make money with Amazon.
With 1,000 website hits a day, converting at 2%, you've got 20 people a day clicking on your unique affiliate links and buying a book on Amazon.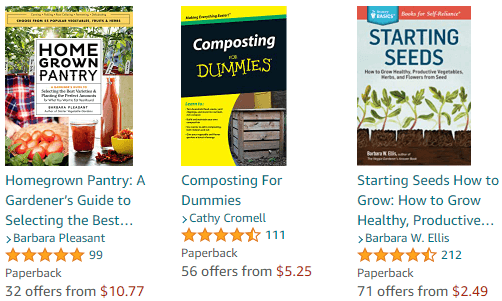 Right now, Amazon is paying 4.5% commissions on every book that you sell through the Amazon affiliate program. And let's say the average book costs $5.
20 sales of $5 is $100. 4.5% of that is $4.50 which means you're making:
$4.50/day
$31.50/week
$116/month
$1,512/year
If you want to make $10,000 a month, then you need to make 2,223 book sales a month or around 75 sales a day or find a better book affiliate program.
2. High Ticket Commissions
On the other hand, you earn high ticket commissions when you promote products with a higher price tag and a higher commission rate.
Think of those bigger purchases like engagement rings, washing machines or home exercise equipment where a single sale can be worth a lot of money.
Fitness equipment affiliate programs pay anywhere from 5% to 25% commissions so you'll likely make a lot more per sale.
Let's say, for example, you create a website about how to set up a home gym and work out at home. With 1,000 daily website visitors converting at 2%, you've got 20 people a day clicking on your links and buying anything from dumbells to yoga mats to weight benches.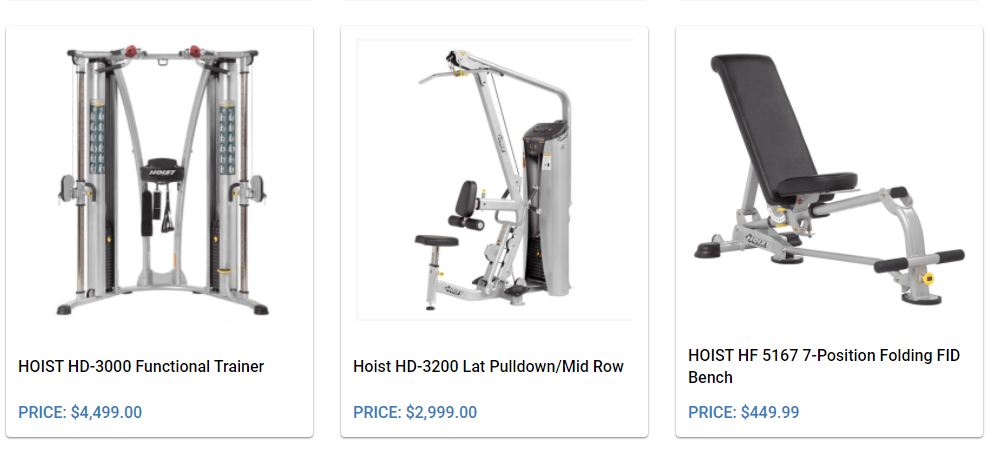 And let's say the average multigym costs $1,000.
20 sales of $1,000 is $20,000. A 10% commission on that works out at $2,000 so you would make:
$2,000/day
$14,000/week
$56,000/month
$672,000/year
As you can see, the type of topic or niche you go into is going to have a dramatic effect on the kinds of products you promote which ultimately determines your bottom line.
3. Recurring Commissions
Last but definitely not least, we have recurring commissions where you promote any kind of subscription-based service and get paid month after month.
This could be any kind of training, software or membership site, basically, anything you're paying every month or every year for.
Netflix, Canva, Shopify, Audible, Spotify, SkillShare, ClickFunnels and Bluehost are all great examples.

And because these are online-based, the overhead costs are a lot lower, meaning their affiliate programs tend to offer more generous commission rates, ranging anywhere from 25% all the way up to 75%.
In the last 12 months, my wife has been working hard on FightForFluency.com; a language niche website promoting English language training courses. When she promotes a $49 a month membership site she makes 50%.
20 signups at $49 each is $980. 50% commission on that is $490, so you'd make:
$490/day
$3,430/week
$13,720/month
$164,640/year
And that's just based on 1 months' worth of sales. Some people will stay signed up for 3 months, 6 months, a year or sometimes for many years so this is where the compound effect kicks in and your affiliate earnings can really start to add up.
In the second month, I'm still going to get 20 new sign-ups a day but I'm also going to get commissions from people who signed up the month before and on it goes.
If I'm going to go to all the effort of building a site, creating content, attracting traffic and convincing someone to buy, I don't want to just get paid once, and with recurring commissions I get paid again and again.
Also, I love recurring commissions because they act as a kind of buffer. If Google were to come out with a new update tomorrow and I lost all my rankings for any reason, my income would still be fairly steady for a good few months.
How Much Money Can You Make With Affiliate Marketing?
An affiliate marketer following the right training can make anywhere from $12,000 to $120,000 a year after investing 6-12 months of solid work.
When I first started, it took me 2 weeks to make my first sale, 6 months to earn a consistent and reliable income and 12 months to replace my full-time salary and quit my call centre job.
Then it took me 5 whole years to smash my first $1,000+ per day goals.
But it doesn't work like this for everyone…
While I love to read success stories like:
It's important to remember that for every great affiliate marketing success story, they'll likely be 10 unheard stories out there of failure. I mean, it's not like we go around boasting about our failures!
While 3% of affiliate marketers make more than $150,000 a year, the vast majority (65%) make less than $35,000.
So what's the difference between those who fail and those who soar?
Like learning how to dance the Salsa, being successful at affiliate marketing means learning all the right steps in the right order. Any missteps along the way will have knock-on effects on your traffic, conversions and sales.
Making money, or not making money with affiliate marketing really comes down to these 5 key factors:
1. Choosing The Right (Or Wrong) Niche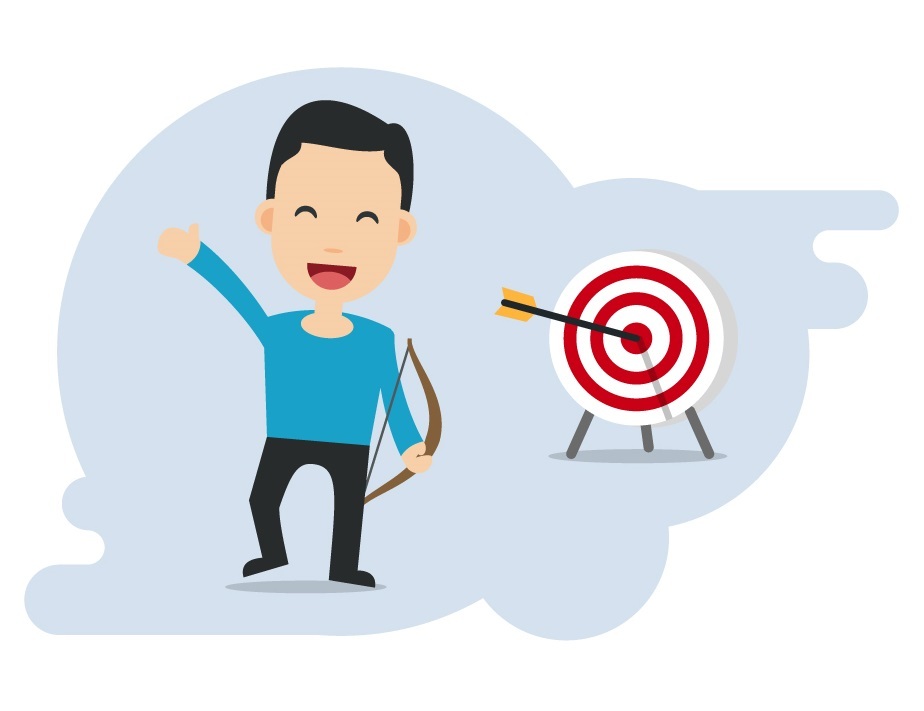 The first and often most daunting step to becoming an affiliate marketer is choosing what niche to go into.
What's a niche?
Let's ask Google: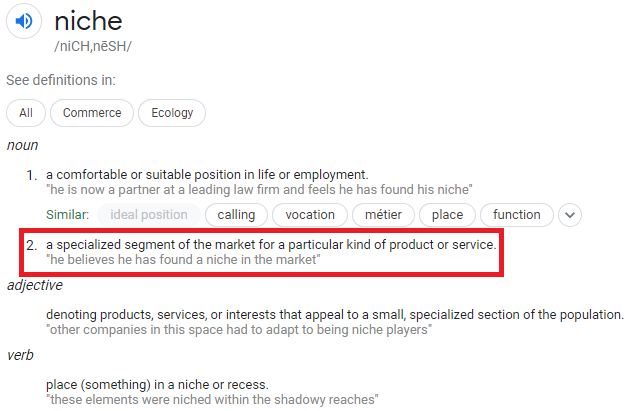 An affiliate marketing niche is a target audience you're going to create your website for.
Pick a niche that's too broad and you'll struggle to stand out and gain traction, but go too narrow and you'll have difficulty finding an audience and limit your income potential.
Bad travel niche example: You want to create a travel blog.
Good travel niche example: You're going to create a travel blog specifically for gap year students looking to backpack around south-east Asia.
Bad cooking niche example: You want to start a food blog.
Good cooking niche example: You're going to start a food blog to teach budget-conscious families how to cook Italian food.
Another pivotal mistake I see newbies make is picking a niche that is non-monetisable, or at the very least, is very hard to monetise; there are just no obvious products or services you can recommend and make money with.
Websites based on say, song lyrics or famous quotes might get a ton of traffic, but you're going to have a tough time turning those views into commissions.
On the other hand, with our travel niche site we could promote flights and hotels, cameras and backpacks. There's no end of potential income opportunities.
2. Choosing The Right (Or Wrong) Keywords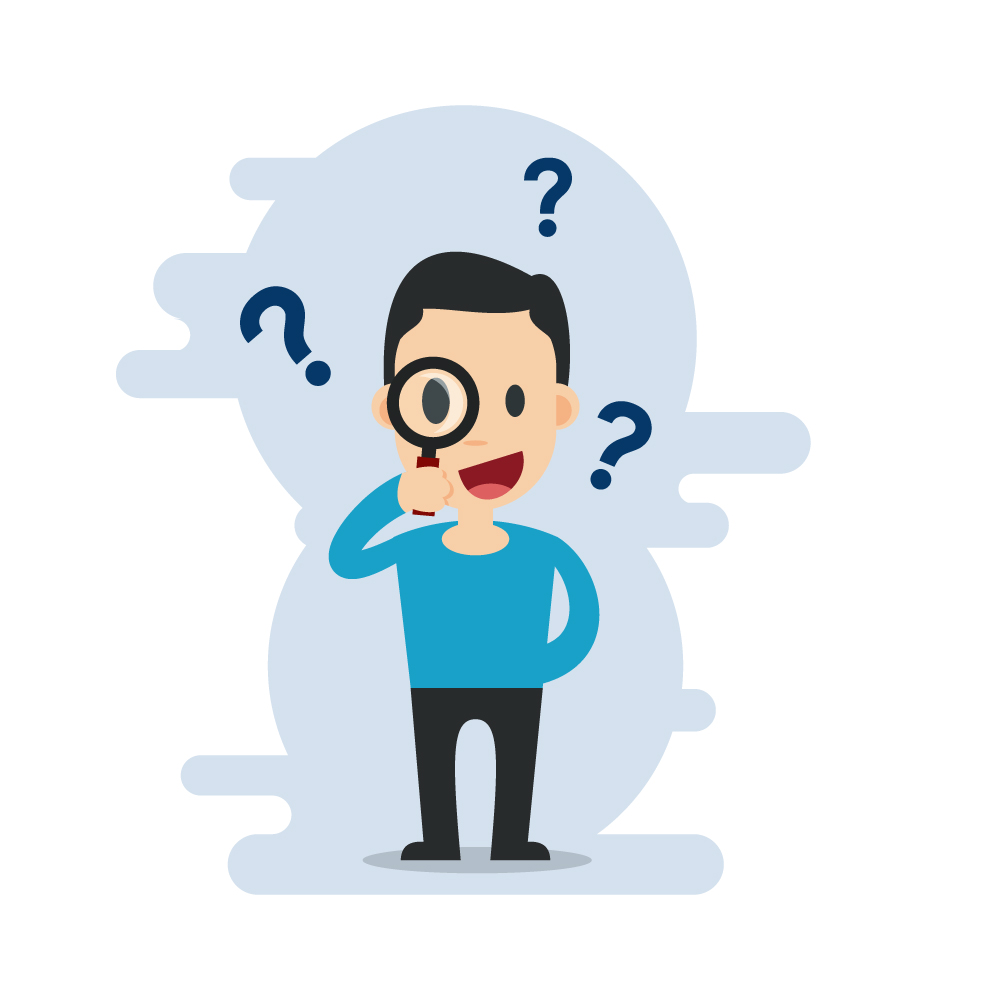 You'll often hear people say making money with affiliate marketing is all about getting traffic, but it's getting the RIGHT KIND of traffic that counts.
And getting the kind of traffic that converts into sales starts with choosing the right kind of keywords.
Compare the mindset of person A searching for general photography tips vs. person B who's looking for a Go Pro HERO 9 review.
Which person do you think is more likely to buy?
My point exactly.
I use Jaaxy to check keyword monthly searches and competition data. Try it out here:
When you're researching keywords, take a second to think about the psychology of the person searching.
How far along are they in the customer buying cycle?
Good keyword examples:
Top 10 cameras for beginners
Best digital camera 2020
Best mirrorless camera for travel
Fujifilm X-T4 review
Best photo editing software for PC
Definitely go for those more general how-to, informational type posts because they can make money too. Just make sure you're investing the majority of your time targeting keywords that give you the best return.
3. Creating The Right (Or Wrong) Type Of Content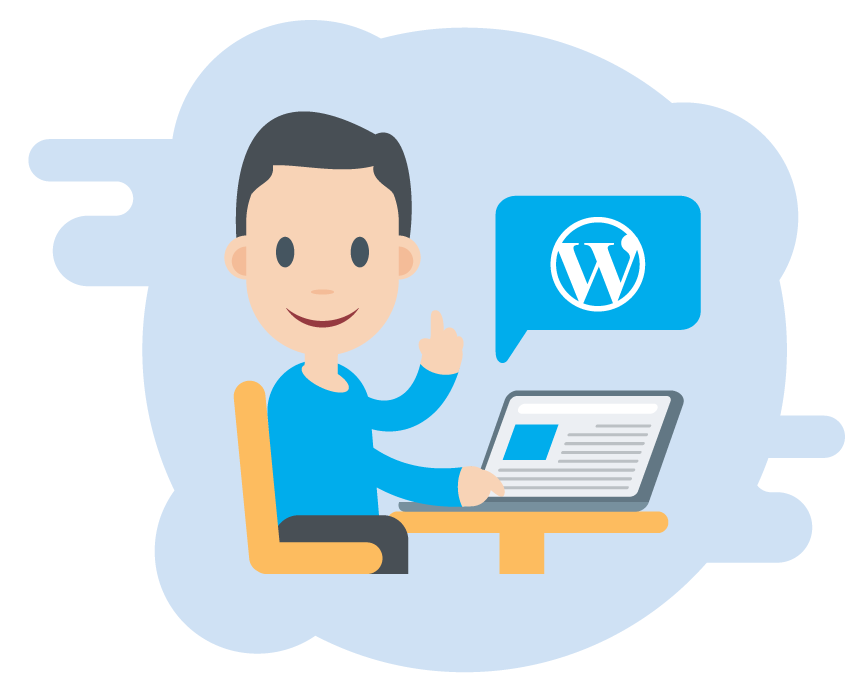 Now you've got a profitable niche and buyer keywords to target, it's time to deliver content that's going to rank well, help your readers and make you money!
As Neil Patel likes to say:
"Not all content is created equal."
Your content will determine whether someone landing on your site buys or doesn't buy so getting this right is crucial.
The good news is your success doesn't depend on how impressive your vocabulary is or if you can write like Ernest Hemmingway, but on how helpful you can be.
Put yourself in your reader's shoes – what questions would you be asking? What concerns would you have? Figure that out and you can get to work to address them.
Write like you talk – we express our thoughts and ideas every day, but sit behind a keyboard and suddenly we're stumped. As I always tell my writers, when you sit down to create a post, just write as if you're sat in a coffee shop talking to a friend. This is crazy simple but crazy powerful.
Don't just tell them, show them – If you're putting together a top 10 list of cameras to buy, then show me why they're the best. Include images, shoot a video of you using them. Add tables, charts and diagrams, anything to demonstrate what you're saying.
The 2 Biggest Factors Of All: Time And Grit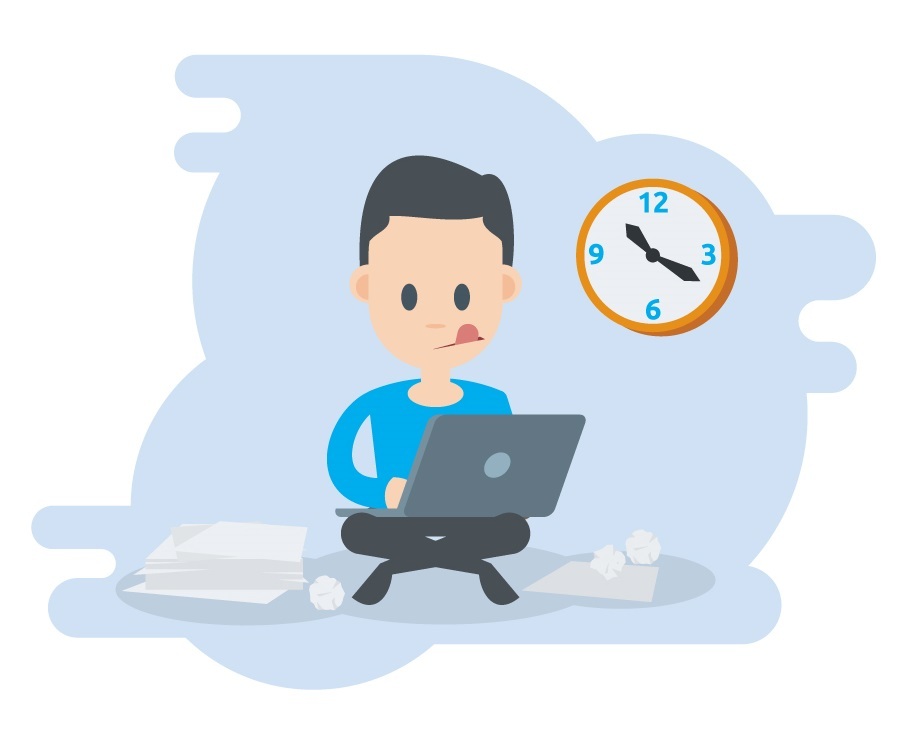 Ultimately, whether you make $50 or $500,000 with affiliate marketing comes down to your schedule and frankly, your work ethic.
Someone investing 2 hours a day into their business is going to earn more and see results faster than someone investing 1 hour a day.
A lot of affiliate marketers struggle to carve out time in their day.
The best advice I can give you is set a specific time in your schedule where you solely focus on your business. Better yet, have a specific workspace where you can work distraction-free.
Worried you don't have enough time to build a business?
Fellow affiliate marketer, Tiffany Domena, was a mother of 2 in the military when she started out and is a shining example of how you can make time to achieve financial freedom online.
Hear how she did it in this tell-all interview:
Scaling Up Your Online Empire
Pick a niche you like with an abundance of related products, be selective in targeting the right kind of buyer-intent keywords, smash out that standout content, stick with it and you'll be earning those affiliate commissions in no time.
Then the fun really begins and it's time to set even bigger goals and scale up from there!
Once your affiliate business is generating enough income you can then reinvest your profits to hire writers and outsource other tasks or even venture into paid ads to grow your income
2020 was the year I hired my first writer and video editor and I aim to have 3 more staff members by the end of next year. The best is yet to come!
The good news is, whether you want to make $1K, $10K or $100K, Wealthy Affiliate will give you the strongest start possible and help you achieve your online income goals.
Their step-by-step training courses cover this simple, yet highly effective process to make money with affiliate marketing:


How Far Do You Want To Go?
The truth about affiliate marketing is the earning potential is both limitless and yet entirely dependent on how far you want to take it.
For some people it's merely a side hustle, for others (like me), it's become more than a full-time income and a path to real financial freedom.
Imagine what your life would look like in a year, 5 years or even 10 years from now if you got started today and continued to put in the work consistently. Your writing skills would improve steadily, your traffic would increase, your income would multiply…
Now's the time to take the first step to make it happen.
Join Wealthy Affiliate as a free Starter member now and build an affiliate marketing business the RIGHT and PROFITABLE way.
Have Your Say
How much money would you like to make with your affiliate marketing business?
Have more questions about affiliate marketing you'd like to see us answer?
Scroll down and let us know in the comments! We'd love to hear from you! 🙂
Simon Crowe is on a mission to help as many people as possible kiss their bosses goodbye.
Take the free Commission Academy course to discover how to smash your online income goals and make your dream business a reality.