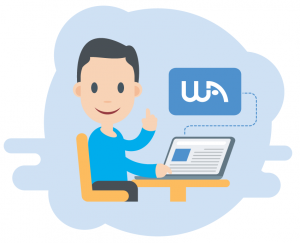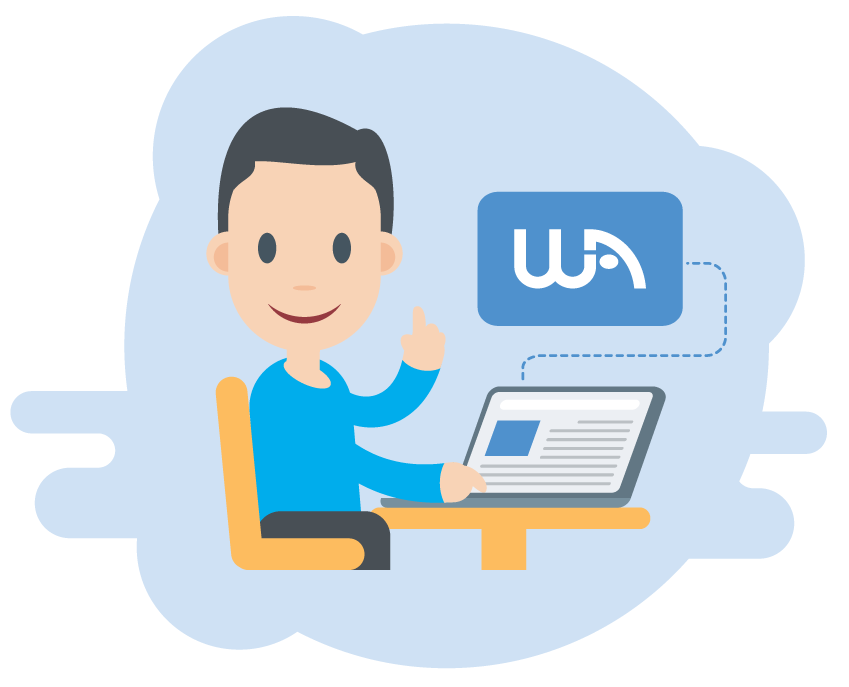 So you've heard about Wealthy Affiliate, but what are their different pricing and membership options?
Today we're answering the question:
How much does Wealthy Affiliate cost to join?
For the full rundown of how I've built a $7,000+ a month business since 2014. Read my Wealthy Affiliate success story here.
If you're brand new to affiliate marketing, be sure to check out my Affiliate Marketing Guide For Beginners where I'll give you a rundown of how it works and how you can get started.
Also, if you've got any questions about the different membership levels or anything related to starting your own online business that makes money, be sure to leave your comments at the end and I'll get back to you. 🙂
Ok, let's dive right in!
How much does Wealthy Affiliate's Starter Membership cost?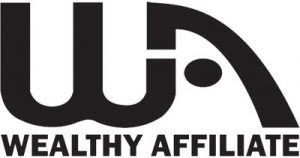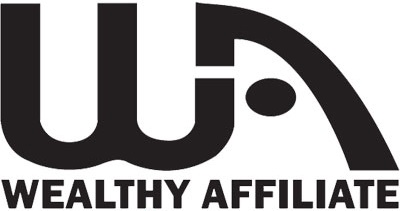 Most people don't realise you can join Wealthy Affiliate for free.
That's right, you can start your affiliate marketing training and start building your income-generating online business without even paying a penny.
Cost of joining as a Starter member = $0.00
It takes 2 minutes to create your profile and start building your business. This is not a free trial. There's no time limit. You can remain a Starter member for as long as you like.
Here's what you get access to as a Starter member:
The Online Entrepreneur Certification: Getting Started Course

An interactive, step-by-step training program that runs you through how making money online works, how to choose a profitable niche and how to build your first affiliate website.
Designed specifically with beginners in mind, the course guides you through these 4 simple steps to creating an online income for yourself:
Use of the SiteRubix website builder
Because you can't make money online without a website, Starter members can have up to two free websites, including free domains and fast, secure hosting. You can monitor your website's health, speed and search engine rankings. All easy to use and simple to manage.
24/7 Access to the Wealthy Affiliate community
Think Facebook for online entrepreneurs; you can interact with fellow members in live chat, question and answer areas, follow people and comment on their personal profiles. This allows you to get feedback and expert support at any time of day.
All this for $0. No credit card required. The beauty of this is you can get trained, develop your new skill set and start a money-making website for free, with no investment whatsoever.
Here's a Wealthy Affiliate tutorial to show you exactly how the platform can help you reach your online money goals:


Recommended reading:
How much is Wealthy Affiliate's Premium membership?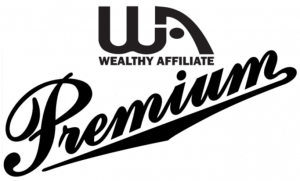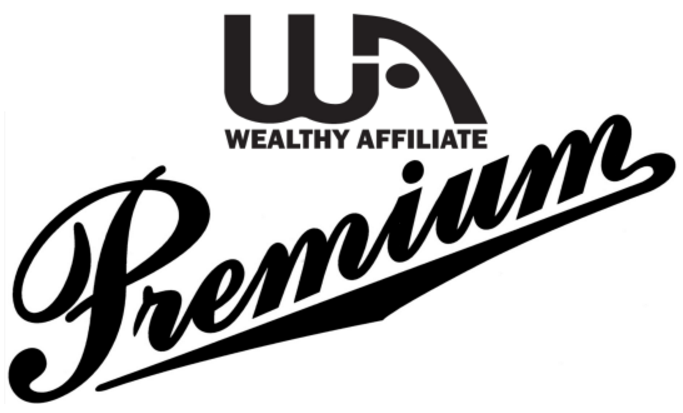 Upgrading your membership to Premium is always an option, but it's a decision you can make with confidence knowing whether or not the Premium membership is right for you and your online business.
The monthly price is fixed at $49 (£38) monthly. That's a great price.
This is month on month, no minimum contract meaning you can cancel at any time. There are ways you can reduce this even further (see the Wealthy Affiliate discount section below)
There are no upsells. At all.
This is why I like how Wealthy Affiliate co-founders Kyle and Carson do business – they're open and transparent. Not only do they let you in the doors to explore the opportunity for yourself for free, but if you do choose to become a Premium member they give you one simple, straightforward price, without the upsells.
There's simply no need to pay for any other programs because everything you need is already included. You get your top affiliate marketing training, online business tools and community support all in one place.
Here's what you get access to as a Premium member:
Premium is everything you have as a Starter member taken up a notch. Like putting a car in sports mode, Premium just takes it to a whole new level!
Four more advanced phases of the Online Certification training
The first course was just to get you started. Each level has 10 lessons packed with the best strategies, videos and tutorials that will transform you from beginner to affiliate marketing expert.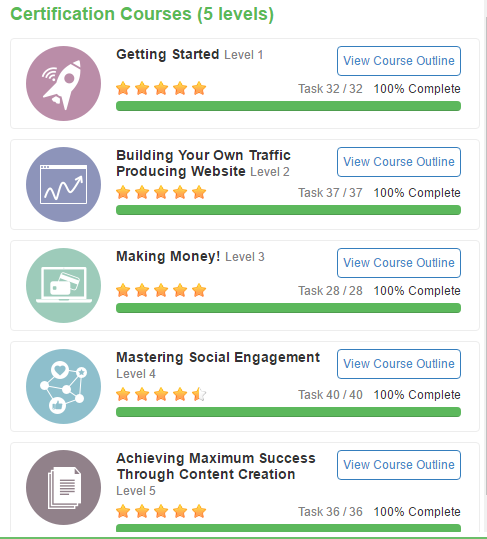 By the time you've gone through this training, you will have an income-generating, thriving business on your hands.
Unlimited website hosting
Host up to 50 websites on the fastest website hosting platform online. Building professional websites takes less than 30 seconds. You'll have the support team on stand-by 24/7 ready to answer any question you have in minutes.
Live, weekly video classes
Whether you want to know how to build an email marketing list, start your own YouTube channel, how to build an affiliate website from scratch, Wealthy Affiliate has you covered.
Whatever it is you're looking to master, learn from the leading experts in the industry, join the live video class every Friday with Jay. (There are also over 100 video class replays available!)
One-on-one expert support
Premium gets you one-on-one mentoring and personal coaching from top affiliate marketing experts who have been in the business since the dawn of the internet.
Co-founders Kyle and Carson are always on hand to lend their support and expertise. They want to see you succeed. Not only have they created a great learning experience for affiliate marketing beginners, but they're also more than willing to help you directly one-on-one.
The helpful and friendly Wealthy Affiliate community is made up of hundreds of successful entrepreneurs like these, running large-scale, profitable businesses in their own right. These are the kind of mentors you have with Premium.
Recommended reading:
Wealthy Affiliate discounts
I think $49 a month for everything we've just outlined above is phenomenal. It's an investment into your future, into your financial security so you can redesign your life.
But wait, there's still more! You can get Wealthy Affiliate discounts that allow you to get the full premium treatment at an even lower price.
Here's how:
1. Get 59% off of your first month's Premium
Join as a free member today and if you like what you see, up your online venture up a gear, upgrade to Premium within the first 7 days and you'll get full Premium access for just $19.
2. Get an additional 39% discount for paying yearly
Once your business is up and running, you might consider the yearly option and get a further 39% off, compared to paying $47 for 12 months. This is an option you choose to take advantage of at any time to boost your savings once you're ready to do so.
Is Wealthy Affiliate worth it?
So we've looked at how much Wealthy Affiliate costs and given a brief overview of what the different memberships include.
Now the real question is:
Is Wealthy Affiliate the real deal or a downright scam?
This is a fair question, especially when the web is rife with shady products and deceptive fraudsters, but Wealthy Affiliate are the real deal.
What they teach gets results.
Don't let the low price tag fool you – this is worth every penny and has the potential to be life-changing for you if you apply yourself.
What started out as a simple training course in 2005 has grown into an all-inclusive affiliate marketing business centre; the best affiliate marketing course found anywhere online, the state-of-the-art website hosting and awesome and helpful online community members makes Wealthy Affiliate unbeatable in terms of value.
Nathaniell, author of One More Cup Of Coffee, has been a member of Wealthy Affiliate since 2010 and is now earning more than $10,000 a month online. Here's what he has to say about the Premium membership:
"Many people spend $5 a day on Starbucks coffee or $100 per month on cable TV. These consumer items do not better our lives! Wealthy Affiliate is an investment in your future and an investment in yourself.
Wealthy Affiliate is the road map to owning a profitable online business.
Premium membership is only $49/month. No secret upgrades. No expensive mentorships. No surprise payments."
When I joined as a Starter member back in 2014 I was living at my mum's house and working as a customer service advisor for a UK energy company.
I was naturally very cautious. I'd been scammed a couple of times and almost gave up the search for a way to earn real money online. But I was ready for a total life change and willing to try anything so I threw myself into it and I've never looked back.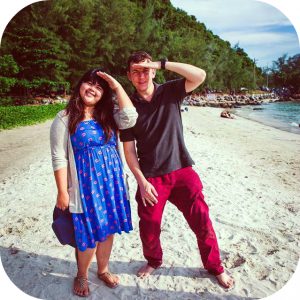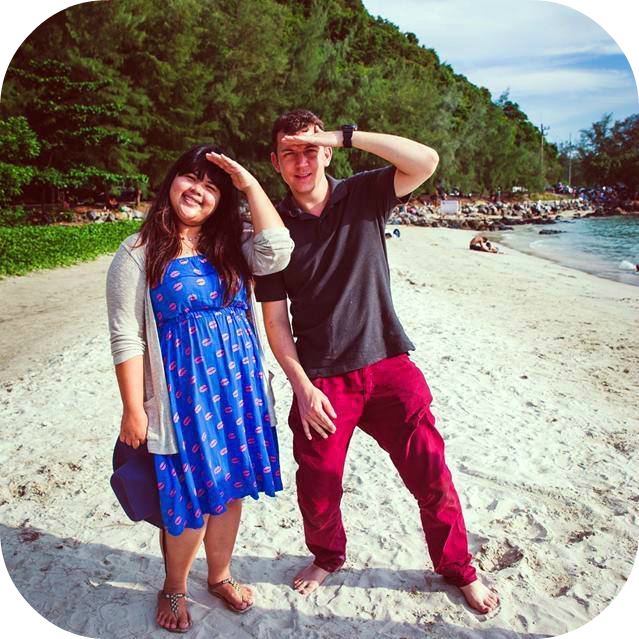 I decided how much money I wanted to earn and work towards making my goals a reality. I applied what they taught me, worked my butt off and started seeing results.
A year after I walked out on my day job and migrated to tropical Thailand where I work as a missionary.
I was only able to do this because of the income my blogs generate each and every month.
Is Wealthy Affiliate worth it for me? Absolutely! I'm never leaving!
Will Wealthy Affiliate be worth it for you? Well, that depends on you.
It's not an automatic thing where you start making money simply because you're a member. The amount of time it takes you to start making money depends solely on the energy and passion you can put into it.
Really.
Whatever your life goals and dreams, you'll have everything you need to make it happen at your fingertips. The question is, what will you do with it?
Make it worth your while; immerse yourself into the training, take advantage of the tools you have at your disposal and leverage the community's years of expertise and just go for it!
Ready to start? Click here to join as a free Starter member and start building your online business. See you on the inside 🙂
Got any questions before you join?
Let me know in the comments below 🙂
Simon Crowe is on a mission to help as many people as possible kiss their bosses goodbye.
Take the free Commission Academy course to discover how to smash your online income goals and make your dream business a reality.