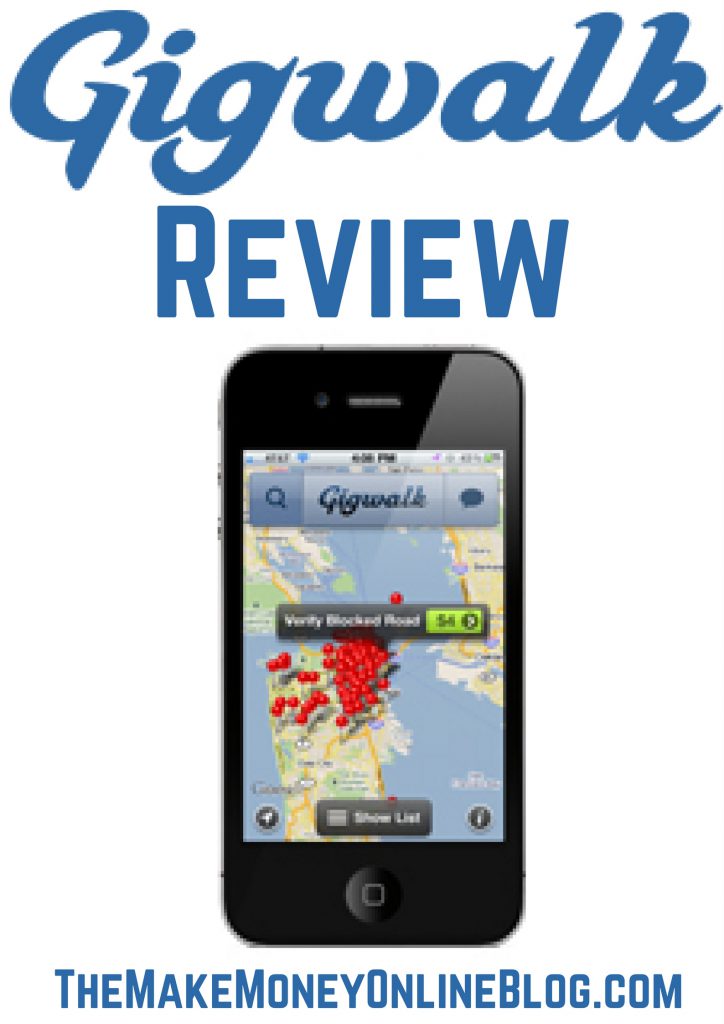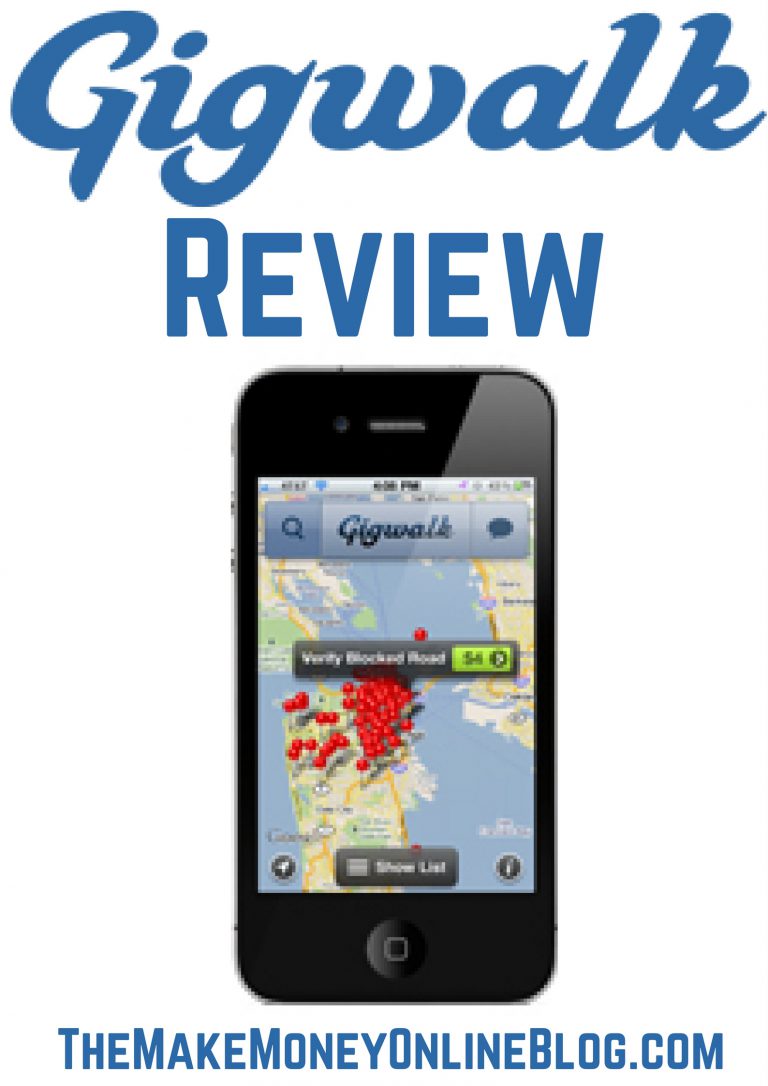 Gigwalk app review
Website: Gigwalk.com
Founded: 2010
CEO: Sriram Yadavalli
Price: Free to download
Get paid via: PayPal
Compatible with: Android and Apple devices
Overall Ranking: 75/100 – Recommended
Gigwalk review (quick overview)
Are you interested in making some money online? With Gigwalk all you need is your smartphone.
The concept is a simple one: you browse the Gigwalk map for quick and easy jobs known as 'gigs' in your town or city, do the work and get paid directly into your PayPal account.
No interviews and flexible working hours – sounds pretty neat.
Most people use it to help fund their student expenses or to build up a second income stream to help pay the monthly bills but some also do this full-time and in major cities you can easily complete 3-4 gigs a day if you wanted to.
I've reviewed a lot of money saving and money making apps and Gigwalk is one of the best I've seen. The only issue I can see you having with it is if you live in a small rural town where there's not much choice of gigs nearby.
If this is you or Gigwalk is not available in your area then you might want check out my full Wealthy Affiliate review – it's by far the best way of making money online I've ever come across.
Other than that, if you live somewhere like San Francisco, Chicago than you should find it relatively easy to find gigs you can get paid for.
What we'll cover in this Gigwalk app review
What is Gigwalk?
How does Gigwalk work?
Is Gigwalk a scam or legit?
Should you become a Gigwalker?
What is Gigwalk?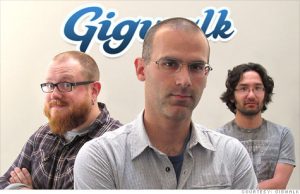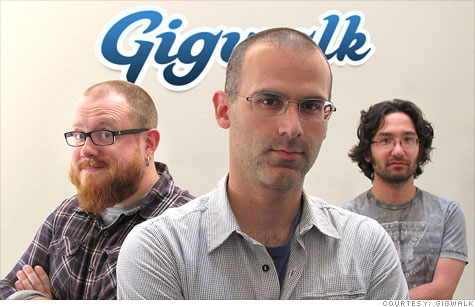 The Gigwalk app was launched from a small San Francisco office in when three techies Matt Crampton, Ariel Seidman and David Watanabe put their heads together to help people like us find a better, more flexible way to work in our smartphone obsessed world.
The internet has changed the way we interact, do our shopping, find information and ultimately how we work.
Since Gigwalk's launch in 2010 over 180,000 paid gigs have been completed by 50,000 user across 50 states.
Gigwalk has been featured in Business Insider and Forbes and though the gigs mainly come from private individuals, they've partnered with major companies like Ebay, Red Bull and Nokia who post freelance jobs regularly.
Once you're signed in to the app you can use the Gigwalk map to find and apply for gigs in your area. The type of work you can find varies but most are pretty simple and straightforward.
For example, you could be sent to your local DIY store to take photos of their in-store displays, fill out a short survey about the general layout of the store and helpfulness of the staff or be asked to verify the opening hours of a local restaurant by taking a picture of their opening hours sign.
Another popular job is from the Bing search engine where they want to improve the quality of their local job listings so they pay you to go to the store and take photos inside and out.
I think Gigwalk works best when you're in a major city with lots of shops nearby. I mean if you're heading that way any way, why not complete a gig on your way?
Here's Gigwalk's promo video giving you the a rundown of the concept behind the app:
How does Gigwalk work?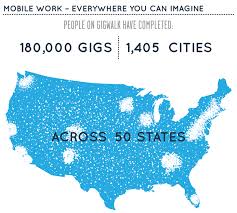 First you'll need to download the app and create your free account. At the moment Gigwork is available only in the United States, United Kingdom, Canada and Puerto Rico but they are looking to expand in the future.
As I said in the intro, whether or not you can make the most out of this app depends on how many gigs you can find in say, a 5 mile radius of where you live.
Though most Starter gigs pay $5-$10 a of of Gigwalkers will complete a few gigs in the same area at the same time.
In parts of New York for example you can find 30 gigs in one or two blocks and you could easily do this for a living.
Gigwalk have a sophisticated ranking system which rates your reliability, how long it takes you to do a job, the quality of your images and so on. Once you have a few jobs under your belt you will find you're started to get high paying offers.
Here's a step-by-step for getting started:
1. Download the Gigwalk app and create your free account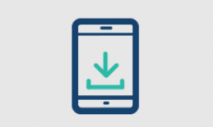 Gigwalk is available on Google Play and iTunes and is free to download.
Creating your account is simple enough, either use your email or sign up through your Facebook account.
2. Open the map to find gigs in your area and apply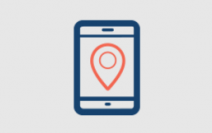 After signing up visit the Gigs near you map and select gigs you think might be a good fit.
You do have to apply for gigs but you're usually told whether you're accepted or not within the hour.
3. Read the gig instructions and complete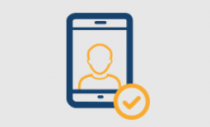 Some gigs give you a 2 day timeframe, others give you 3 weeks so it's quite flexible and you can work it around your schedule.
If your job is to take photos inside a store, you send the images across and await payment approval from the gig owner.
4. The best part – getting paid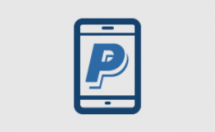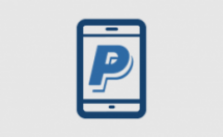 What I love about GigWalk is they pay you in cash, unlike most money making apps that give you points towards gift cards.
Most of the time you'll have the money in your PayPal account within 1-2 days after your work is approved.
Watch this video to view a live example of a Gigwalker searching and applying for gigs:
Some helpful tips to get the most out of becoming a Gigwalker
As a brand new user you're only allowed to apply for 2 gigs, once you complete those successfully you can apply for more.
The Gigwalk app grades you according to speed and accuracy and most importantly: if you complete the jobs you say you're going to. Over time this will result in more complex, more high paying jobs being offered to you.
In order to maximise your earning potential, try and complete every gig in a timely manner and don't apply or accept a gig you don't think realistically you can do.
Keep the quality of work high. For example, if your job is to take images of the cereal box aisle in WalMart, make sure you send an image which is clear and looks good.
Is Gigwalk a scam or legit?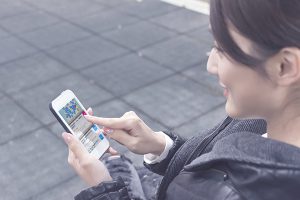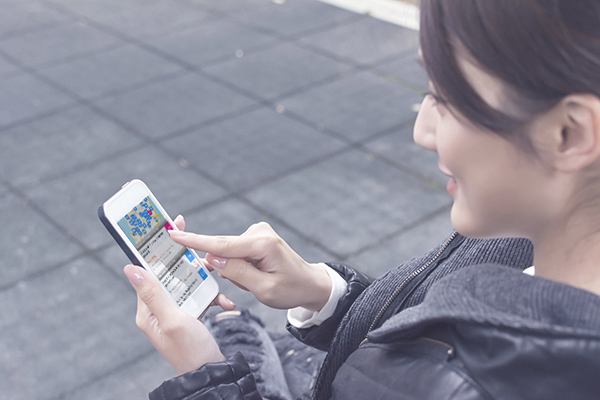 In my honest opinion Gigwalk is a legit opportunity that do normally pay out.
If I were you I would at least download the app and take a look at what jobs are available and then decide whether to go ahead with it or not.
There is a lot of money to be made if… you live in the right area!
Here's a Gigwalker who has earned $7,301 in just 3 months:
Of course no app works perfectly all of the time, but I really love the simple concept behind Gigwalk and as you've just seen, can make money with this app.
Gigwalk have nearly 4,000 reviews on Google Play with a 3.1 star out of 5 stars rating.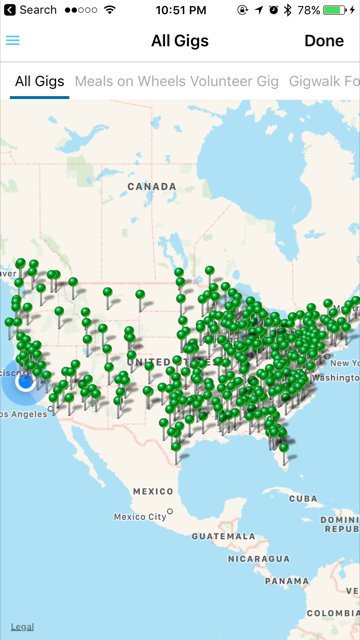 The biggest complaint is around the lack of gigs available in their area.
I think for Gigwalk to be worthwhile you need to find jobs as close to you as possible. I mean why spend $3 in fuel to earn $5, right?
This is why I don't think Gigwalk is for everyone. If you're stuck in the middle of Ohio somewhere then I think you're going to struggle find any jobs at all.
To quote one user who said:
"No work…Ever.
I live in a medium sized city, and no work. Unless you live in a very large urban area, then good luck finding anything. Spend time to register, just to waste time."

So, should you become a Gigwalker?
Like any money making app, GigWalk has it's pros and cons but overall I really like this app and as I keep saying, if you live in a busy, urban area where there's lots of gigs available then I think you can do really well with this app.
It wouldn't make sense if you're in a small rural town where the closes gigs are 10+ kms away because you'll just end up paying out for fuel and take too much of your time to make this worth it.
But if you can spend an hour or two working 5-6 gigs that's a good days' pay right there.
Most Gigwalkers use the app to build up a secondary income stream for themselves and it's up to you how you want to do it.
Want a few days off? Just don't apply for any jobs for a few days. It's completely flexible.
Whether you're looking for a full-time or part-time income, I definitely recommend Gigwalk as a legitimate work from home job and you can make money with this.
If you're in a part of the country where there's not many gigs available then don't forget to check out my number one recommendation for making serious money online. It's a free beginner's course that will show you how to make $6,000+ online.
I hope you found this Gigwalk app review helpful, if you have any questions be sure to leave them below. I usually respond within 24 hours. Do you have any experience with Gigwalk? I'd love to hear from you! Please share your thoughts in the comments below.
Simon Crowe is on a mission to help as many people as possible kiss their bosses goodbye.
Take the free Commission Academy course to discover how to smash your online income goals and make your dream business a reality.