Michael Carson says his Fast Profits Online training course will show you exactly how to make $1,700 every single day with just a few clicks of the mouse.
He makes this claim confidently because he claims he's already helped 227 people earn more than $20,000 in the last 3 weeks alone.
Michael Carson says he earned nearly $3 million last year alone and promises the Fast Profits Online system will change your life.

For just an hour a day, Michael says he will show you how to start very own eCommerce business by tapping into a trillion dollar market and give you a 'weird trick' that'll give you an unfair advantage over your competition.
He promises this the real deal and represents a mind-blowing opportunity to quit your day job and start turning a profit today.
I Don't Work For Fast Profits Online
And I'm not getting paid to write this review. I'm simply on a mission to put internet scammers out of business and help people like you avoid time-wasting, money-sucking scams and find legit training courses that actually get results.
Fast Profits Online Review At A Glance
About: We're told Fast Profits Online is a foolproof income system made by a guy named Michael Carson that's going to generate $1,700.
Price: $1 for starters, $37 7 days later plus $299 for a Shopify store.
Pros: Nothing.
Cons: Fake name, fake images, paid actors, unrealistic claims.
Verdict: Fast Profits Online is a scam. This is a get-rich-quick scheme out to make dupe more people into believing making money is fast and easy.

Who Is Michael Carson Exactly?
The founder of Fast Profits Online calls himself Michael Carson and says he's been featured on the likes of Forbes and Entrepreneur because his foolproof income making system has helped so many people.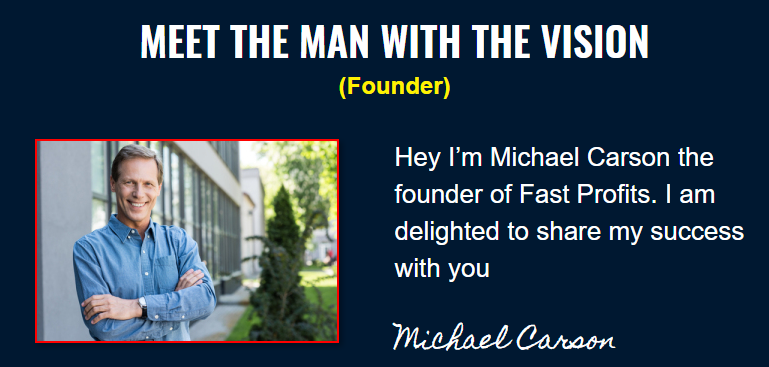 Except, search all you like on Google and there's no mention of him anywhere. He's an internet ghost, he doesn't exist…
Bear in mind this is the guy promising you the road to infinite wealth. Following a hunch I decided to carry out an image search and here's what I found – the guy we're supposed to believe is Michael Carson is just a random guy from a stock image photo.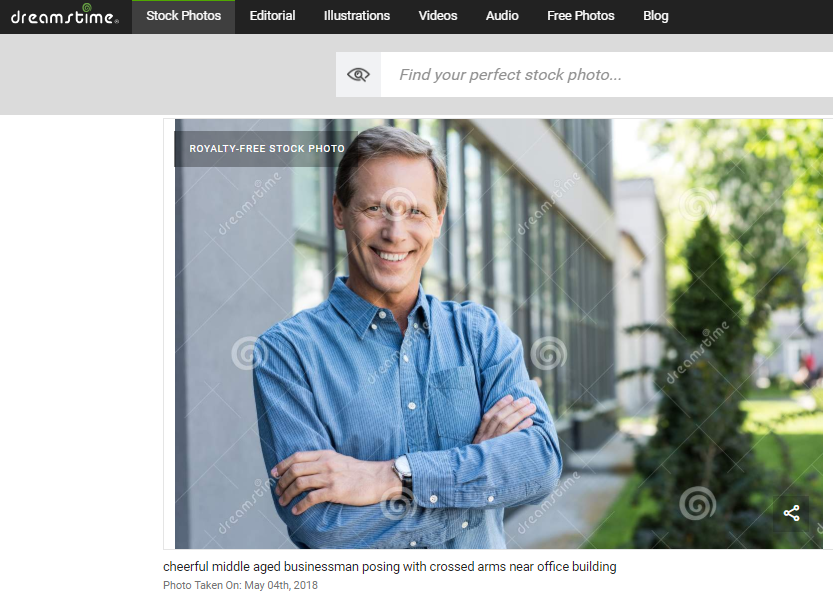 Don't Believe The Scripted Success Stories
Those video testimonials you saw in the sales video? Every single one of them is fake. I'm serious, not a single one of them was from a real member experiencing financial breakthrough thanks to the program.
In an effort to try and convince us Fast Profits Online is the real deal Michael resorted to hiring paid actors.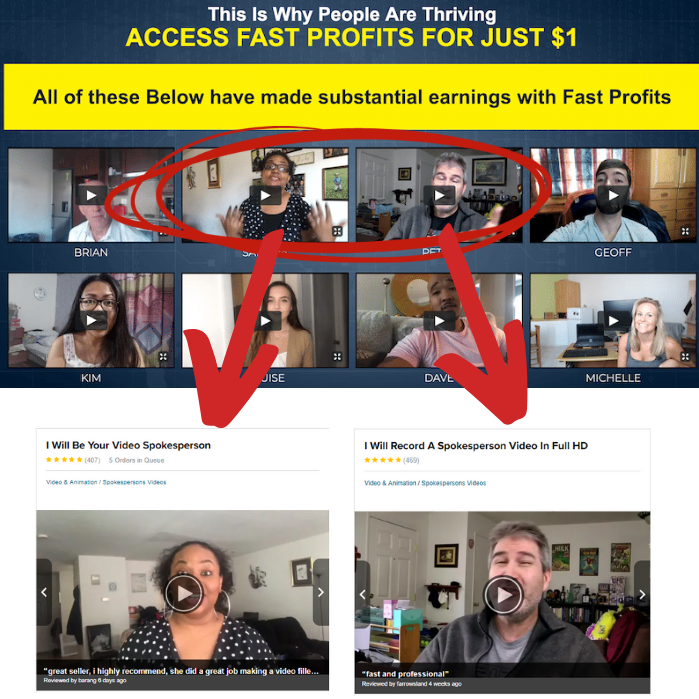 You wouldn't believe how many internet scam artists head over to sites like Fiverr.com and pay an actor $5 to read off a script. After reviewing 400+ work from home opportunities (some good, some bad) I'm becoming very well acquainted with these video spokespeople for hire.
Of course the owner of a legitimate training program could very easily call on any one of his successful members who would be more than eager to share their success with others, but with fast Profits Online this simple isn't possible.
How Much Fast Profits Online Really Costs
Looking at the homepage, no one would blame you for thinking you were signing up to get the entire system for $1. It says it right there in red and yellow: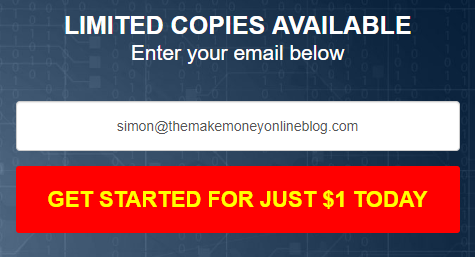 Except that's not really the whole truth. Click through to the payments page and read the fine print and you'll discover that by hitting the 'Pay Now' you're actually authorising Michael to take $37 out of your account 7 days from the date you join.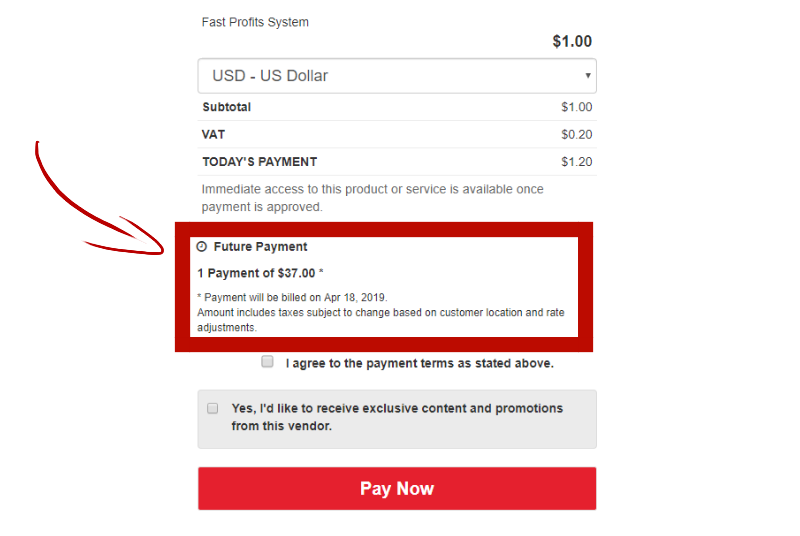 Then there's the costs associated to create an eCommerce store that Michael failed to mention in the sales video…
As soon as you get inside the members' area you're told to sign up to Shopify.com (through Michael's link, of course – wouldn't want him to miss making even more money out of you!)


In order to apply the training, you need to set aside an extra $290-$2,990 per year for your Shopify store. That's pricey considering people are told they're getting a complete money making system for $1.

The Training Sucks BIG Time
Seriously, how anyone is supposed to make $1,700 per day from this random set of PDF and short video files is beyond me, and aside from an email address there is no help and support to speak of.


The training is supposed to take you through the steps of creating a highly profitable eCommerce business but the blue tabs across the top don't work and the downloadable PDFs are so general and dated, I can not for the life of me see how I beginner would begin to navigate through it and come out successful on the other side.
In fact, I've seen these exact same PDF's before with the Silk Road Effect scam I exposed recently. In that review I pointed out that these PDF files are available to buy on Amazon.com for less than $10.
Yep, I just checked and they still are!
So Michael has gone and bought the reseller's rights to this old eBook and now he has the barefaced cheek to sell them for $37 a pop.
Times that by the 100's and 1,000's of unfortunate people he's lured in with hollow promises of fast and easy cash and he's making a very nice profit margin for slapping a new front cover on it and calling it his own.
Can You Make Money With Fast Profits Online?
While there a ton of great online courses out there that will show you how to launch a successful online business either through an eCommerce store, affiliate marketing or drop shipping, Fast Profits Online is not one of them.
To really start making money online you need a fully comprehensive step-by-step training program that will equip you with the right knowledge and practical know-how, as well as the right help and support for when you inevitably have questions or get stuck and that's just not what's on offer with this.
Here's the truth:
The only people making money with Fast Profits Online is the guy calling himself Michael Carson and his team of affiliates who spam the heck out of inboxes across the land trying to get people to sign up.
Is Fast Profits Online A Scam?
Let's just say it as it is:
Fast Profits Online is a scam.
The guy behind this has used a fake name and fake stock images to conceal his true identity and paid actors to tell us they're making $1,000's when they've never even seen the program.
He then tries to sell a $10 eBook anyone can buy from Amazon for $37 by deceiving people into thinking they can make $20,000+ in the next 3 weeks.
You really don't get much scummier or scammier than this folks. Take my advice and stay away from this product, you deserve better.
Did you already sign up to Fast Profits Online? We'd love to hear from you! Scroll down and share your experience with us as I'm sure a lot of people reading this review will find it helpful.
If you have any questions about this program or any other, feel free to ask them below and I'll do my best to help any way I can.
Simon Crowe is on a mission to help as many people as possible kiss their bosses goodbye.
Take the free Commission Academy course to discover how to smash your online income goals and make your dream business a reality.