Hi I'm Simon and welcome to the Easy Cash Club review where we take a closer look at Steve Johnson's Easy Cash Club training program to help you decide whether this is worth your time and money or not.
Steve Johnson tells us his program will show you exactly how to generate an effortless $379 per day by using his software to create and upload videos onto YouTube.

The internet gives us so many legitimate ways of working from home but everyday spam inboxes across the land are hit with scams like 24/7 Wealth Club, Fast Profits Online and Cash Sniper that promise limitless amounts of fast and easy cash for doing nothing.
So what's the real deal here – is Easy Cash Club a powerful video creating software or a scam?
The best way to find out is by signing up and trying it out myself, which is exactly what I did.
I Don't Work For Easy Cash Club
I write this honest review only to help people like you avoid dodgy get-rich-quick scams and find programs that actually work.
Here's what I found out:
Easy Cash Club Review At A Glance
About: Steve Johnson's "super secret money making software" that's going to help generate affiliate revenue using Youtube.
Price: $37 for the front end, $221 for 3 upsells.
Pros: Has a 60-day refund policy.
Cons: Limited training, outrageous income claims, low quality videos.
Verdict: Easy Cash Club is a scam. Instead of helping you generate traffic, you're given poor training and videos that are not going to do anything for your bottom line.

What Is Easy Cash Club?
Easy Cash Club calls itself a 'super secret money making software' and was launched in April 2019 by Steve Johnson.
Steve says follow his methods and with just a few mouse clicks you'll be creating and uploading videos to YouTube that generate revenue through affiliate marketing and ads.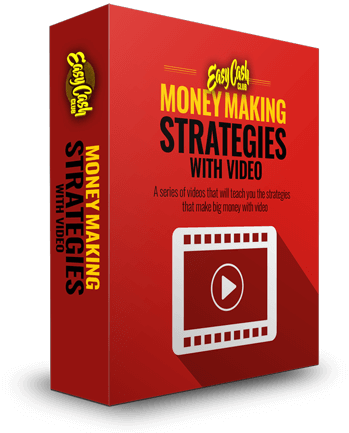 The Easy Cash Club Training
Inside the members area are 8 quick start tutorial videos that promise to turn you into a YouTube marketing expert.
As you can see, the training is broken down into 8 short video lessons: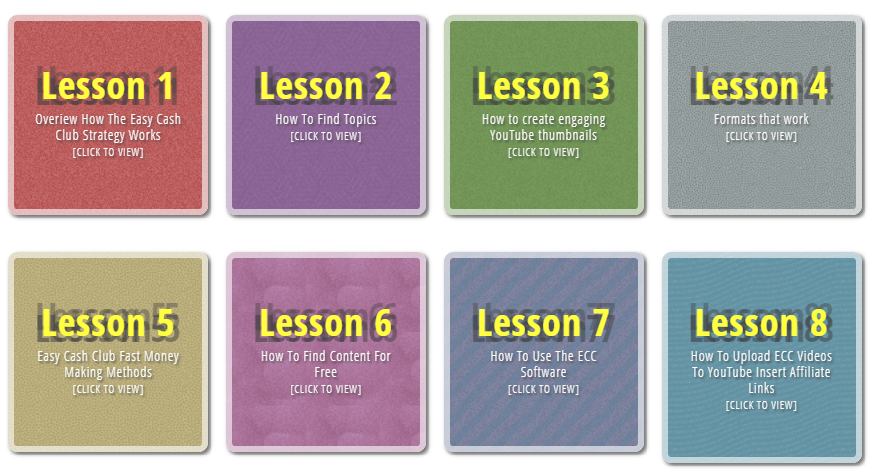 As I was going through the training it struck me as odd that we're told Steve Johnson created Easy Cash Club and yet the training is delivered by a guy called Nick…
Here's a quick rundown of what you'll learn in the course and I've included the lesson 1 video so you can see watch an example:
Lesson 1: How The Easy Cash System Works (8 mins 41 secs)
An introduction to how you can generate traffic using video marketing and the potential opportunity there is to make affiliate commissions.
Lesson 2: How To Find Topics (12 mins 56 secs)
In this lesson Nick touches on some different topics your videos and YouTube channel could be about.
Lesson 3: How To Create Engaging Video Thumbnails (7 mins 3 secs)
This lesson is about how to create visually appealing images that generate higher click though rates and views.
Lesson 4: Formats That Work (9 mins 12 secs)
There are a lot of different types and styles of videos you can create and this lessons runs through some of those.
Lesson 5: East Fast Cash Club Money Making Tactics (8 mins 38 secs)
This videos goes through how you can use Google Trends to spot popular topics you can create videos about.
Lesson 6: How To Find Content For Free (10 mins 51 secs)
In this video Nick gives you some of the websites he uses to find royalty free images.
Lesson 7: How To Use The Easy Cash Club Software (8 mins 12 secs)
Here's the video that gives you a walkthrough of how to use the software with a live example.
Lesson 8: How To Upload Videos And Insert Affiliate Links (11 mins 8 secs)
The final lesson teaches you to get affiliate links from sites like ClickBank and Amazon and add them in your video description so you can make sales.
What you'll notice here is that all videos are pretty brief, at around 8 to 12 minutes long. While it does give you a good general overview, there's huge pieces of the puzzle that are missing and the training barely scratches the surface in terms of equipping you with what you need to know in order to really be successful online.
Some of the recommended methods are also pretty spammy and will likely get your YouTube channel shut down. For example, there's a lesson where Nick adds a ClickBank affiliate link for a to a video about President Trump building the wall.
Not only is spamming YouTube with random links never a good idea, but the product he's promoting has nothing to with the border wall so the chances of anyone actually clicking that link and getting their credit cards details out are highly unlikely.
Steve and/or Nick are right about one thing though:
The opportunity for building an audience and getting traffic from YouTube is huge and there's a lot of money to be made…
It's just that in order to replace your full-time income online takes knowing a lot more than these 10 short videos will ever give you.
If you're serious about finding true financial freedom and becoming your own boss then this top affiliate marketing course for newbies is a much better option.
The Easy Cash Club Software
The software itself is very simple and easy to use, you just paste in the text, choose the kind of voiceover you want, add images and download.
Step 1: Create A Voiceover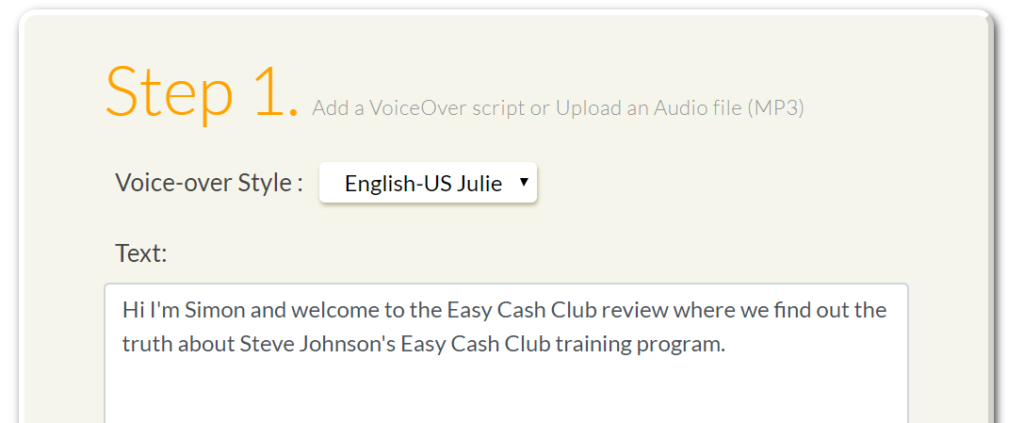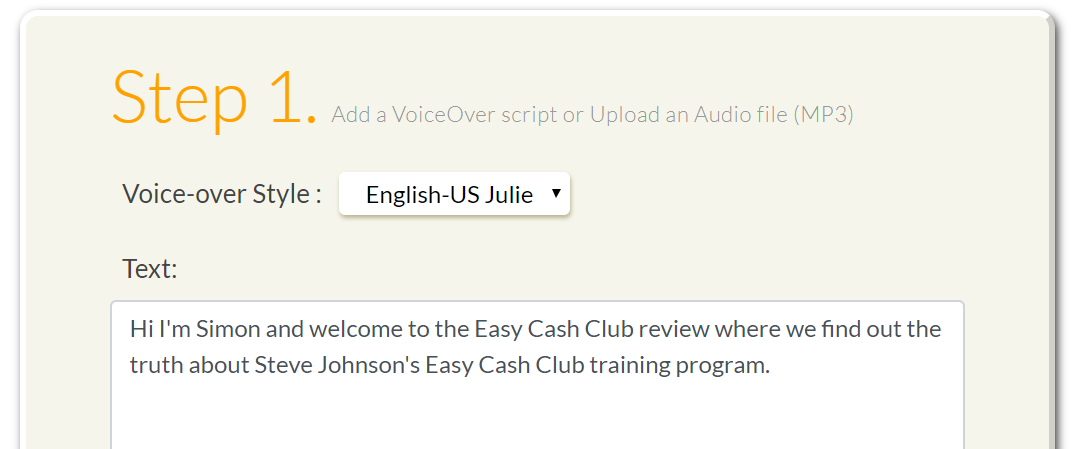 Step 2: Add Images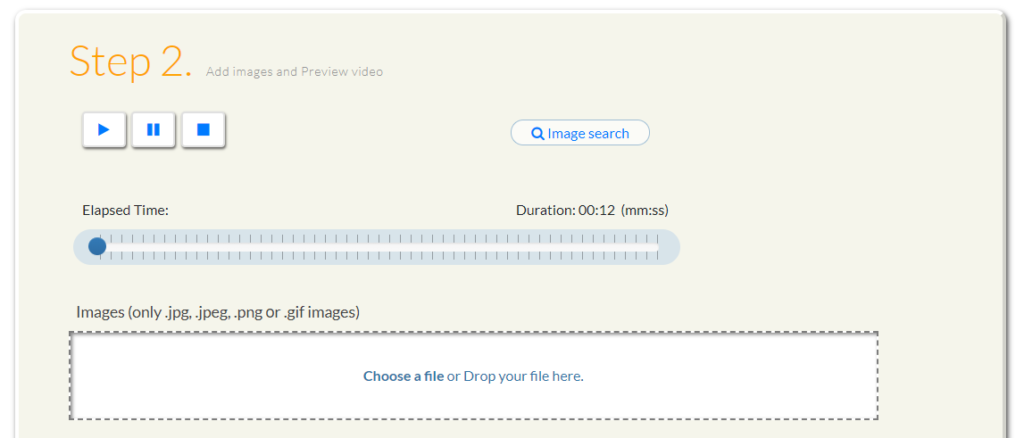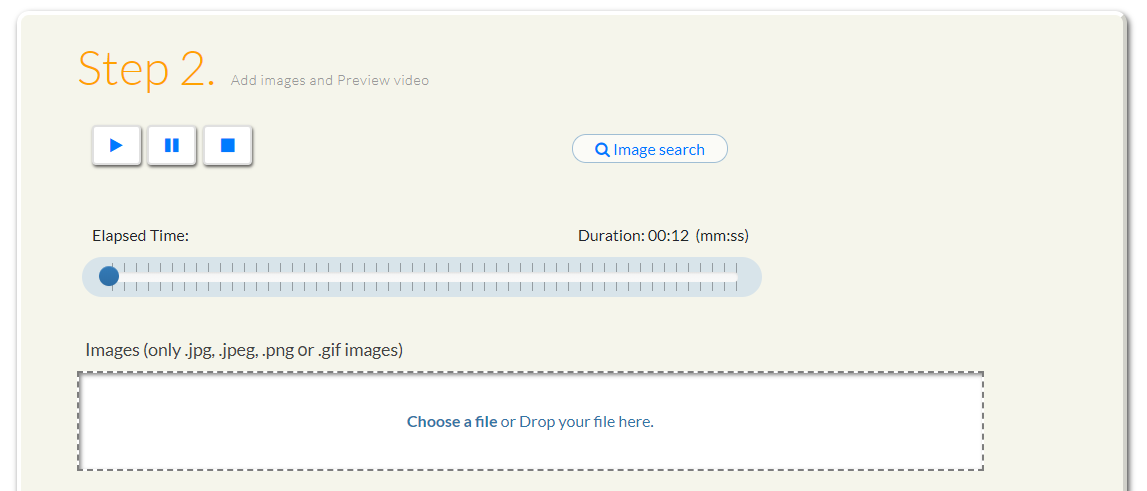 Step 3: Download Video


Whilst beginner-friendly, there's no escaping the fact you end up with a low-quality video with random stock images and a robotic voiceover.
The Easy Cash Club method also advocates stealing content from other websites and blogs and claiming that content as your own – not only is this unethical in my view, but it's definitely not a strong long-term strategy you want to take going forward!
Beware The 1 Click Upsells!
If you've ever purchased a ClickBank affiliate marketing course before then you've probbaly been bombarded with upsell after upsell…
In good faith, you hand over your $37 thinking you're getting a complete money making system only to be hounded to pay out ever-increasing amounts of cash for the promise of making 'even more money in a shorter amount of time.'
In truth, the only reason you're being pushed into buying them is so the product creator can make as much money out of you as possible.
In comes Easy Cash Club with their 3 upsells…

But here's the real kicker:
These are all what are known as 1 click upsells.

This means if you hit a wrong button or accidentally click a wrong link inside the members area then you're automatically billed $97 before you know what's happening.
It happens. It happens a lot. And these types of shady practices should be completely outlawed in my opinion.
The upsells are worthless too with the usual hyped-up promises of fast and easy cash:
1st Upsell: 'Make 400% More Money 4x Faster' ($97)
Apparently, this allows you to create unlimited videos to grow your income faster (I didn't realise there was a limit?)
This will cost you $97 upfront with a $17 monthly recurring membership fee.
2nd Upsell: Phone Money Method ($77)
Pay more and you're told you can make an extra $12,392 per week.
3rd Upsell: 3 For 1 Offer ($47)
Finally, this upsell bundle gives you more money making eBooks and courses.
Can You Make Money With Easy Cash Club?
There's no doubt about it; YouTube videos do really well in Google search results and could potentially be a great way to generate traffic and make money with ClickBank.
Now:
Does Easy Cash Club give you the adequate training and support to help you get anywhere near the $379 per day they promised you?
No, nowhere near!
There are huge gaps in the training and I mean HUGE.
For example, there's not a single mention of choosing the right niche, keyword research, finding the right products to promote or creating engaging content that people will want to watch – just some of the vital components of running a successful affiliate marketing business that are completely missing.
Personally I won't be using this software because my audience deserves better than a video thrown together with robotic voiceover and random stock images.
Success online comes by being able to connect with your audience and building trust with them and you do this by creating high-value and useful content, whether that be helping people solve a problem in a blog post or answering questions in a YouTube video.
You're going to struggle to make any money following the Easy Cash Club method because really you're adding zero value, you're just copying and pasting someone else's blog post and calling it your own.
As we've already seen, the only videos you're going to be able to create with the Easy Cash Club software are low quality at best.
Nobody wants to sit through a video with a robot voice narrator and random stock images.
And guess what?
If people don't like your video, they're certainly not going to be clicking on your links!
Is Easy Cash Club A Scam?
Easy Cash Club use fake-ass marketing tactics to lure you in, then pummels you with a barrage of one click upsells only to give you inadequate training on how to produce low-quality videos.
I think it's safe to say Easy Cash Club fails on every level.
In the end, Easy Cash Club is nothing more than glorified text to speech software with a few short videos thrown in that misleads people into thinking this is the fastest money making system ever created.
Whether or not you decide to buy is completely up to you but this one gets a red thumbs down from me and certainly I don't recommend it, especially when there so many better alternatives out there.
Easy Cash Club Vs. Wealthy Affiliate Comparison
Wealthy Affiliate is the biggest affiliate marketing training platform out there with thriving community of online entrepreneurs.
The core training modules cover everything you need to know about creating a profitable and successful internet business from beginning to end, including how to make daily commissions with YouTube marketing in the right way.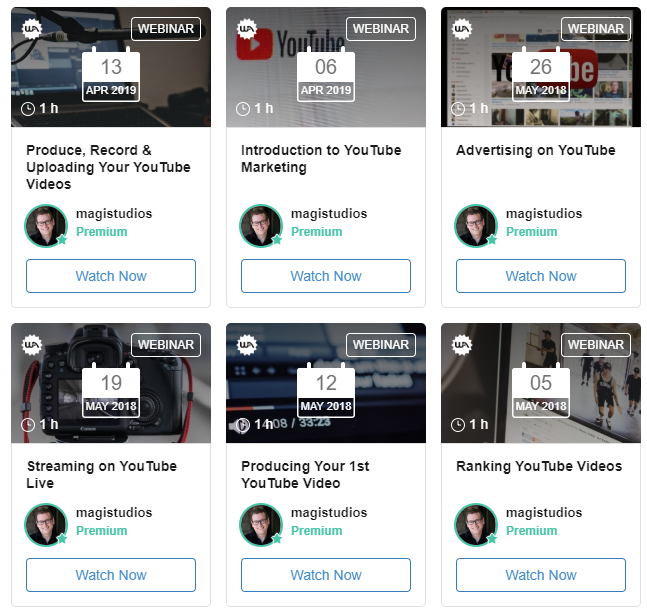 As well as state-of-the-art tools, website builders and around the clock expert help and support, you'll have access to weekly training webinars with live Q & A sessions which will show you how to take your affiliate marketing campaigns to the next level.
And the best part?
The beginners course is 100% free so you can try it out and see for yourself!
Have Your Say
Have you tried Easy Cash Club? Positive or negative, tell us about your experience, we'd love to hear from you!
If you have any questions about this program or any others, scroll down and ask away and I'll do my best to help you out.
Simon Crowe is on a mission to help as many people as possible kiss their bosses goodbye.
Take the free Commission Academy course to discover how to smash your online income goals and make your dream business a reality.