Hi, Simon here and welcome to my Click 4 Riches review where we'll find out if Click 4 Riches is a scam or legit!
I am so glad you decided to do your research before signing up – this is the only surefire way to avoid scams and find real ways to build an online income from home.
It's easy to think that because it's free to get a shot at the grand prize that you've got nothing to lose, but you and I know nothing is ever that straightforward.
So what's the catch?
Here's what I found out.
Click 4 Riches Review (Quick Overview)
Name:
Click 4 Riches
Website:
Click4Riches.com
Created by:
What If Media Group
Cost of entry:
Free
Summary:
You're told this is a free to enter competition where you have the chance to win big, but there is a big cost attached to it – your personal privacy.
Click 4 Riches will sell your personal contact information to the highest bidder which will result in you being bombarded with nuisance sales calls and spam emails.
On top of that I've been unable to track down any previous winners, which is surprising because this competition's been running since 2017.
Rating: 10/100
Recommended: No
Wanna Make Money Online But Tired Of Scams?
What Is Click 4 Riches Exactly?
Click 4 Riches (or C4R) is part of the What If Media Group – a marketing company who specialise in collecting people's contact details so they can send them promotional offers.
They are also the guys behind low-paying survey sites like Inbox Dollars, Inbox Pounds and Daily Rewards, all of which I've reviewed here on the blog in the past.
When you visit Click4Riches.com you'll see one of two landing pages, depending on your location and the time of day. In both cases they offer a completely free entry to a competition where you could win $50,000.
All you have to do is enter your email to sign up and be in with a chance.
They say no purchase is necessary to play or win and you have to agree to receiving daily offers via phone and email and be at least 18 to play.
Free is free right? I mean you could be the lucky one and win a life-changing amount of money! So I decided to sign up for myself and see what this is all about.
I entered my email and clicked on next, then I was asked for my full name, my home address (which was a little alarming), phone number and date of birth. I just made these up but I wanted to get on the inside to show you.
I was then redirected to another page which said it was going to show me my entry number and tell if I won, but I had to complete a short survey before I could find out…
I clicked 'Enter Now' to start the survey but that just took me to a blank screen. Then I was asked a yes/no question asking if I wanted to be a PCH winner – I have no idea what PCH stands for but who doesn't want to be a winner?
I clicked 'Yes!'…
But again, I was taken to a blank screen this time with this error message:
This happened 4-5 times until I noticed a little 'Skip Offer' button at the bottom of the main page. But then I was taken to more and more offers like entering a competition to win a Samsung Smart TV or answering a quick quiz.
Eventually I was shown my entry number and told I wasn't a winner! Darn it! 🙂
It seems to me that you're basically giving away your personal contact information and signing up to receive spam email and promotional offers by phone in return for a chance at a $50k prize.
It's pretty smart marketing when you think about it – all you have to do is wave a golden carrot in front of people and they'll happily give you permission to promote to them.
Click 4 Riches Ugly Truths Revealed!
1. You're 750x more likely to get hit by lightning than win $50K
According to their official contest rules, your chances of winning are just 1 in 75,000,000. Safe to say, the odds are stacked against you!
To put this into perspective you have 1 in a 11,500 chance of winning an Oscar and a 1 in 114,195 chance of being struck by lightning!
2. I can't find any previous winners
After spending quite a bit of time scouring the web I'm unable to find any previous winners at all… not even a sniff.
I think this is important because it helps us find out if this is a legitimate competition or a scam operation. The fact they've been running this competition since 2017 and there are no accounts of any previous winners is a HUGE red flag!
3. They WILL sell your personal information
Remember when I signed up and I had to enter my date of birth, phone number, email and address?
Take a look at their privacy policy and you'll see that by signing up you've agreed that they can lease or sell your personal contact information to any third party they like.
This could include telemarketers, direct sales people. This will, inevtiably lead to huge amount of spam hitting your inbox as well as nuisanse calls.
Your personal information will be sold off to the highest bidder and now I think we're seeing the real reason behind why Click 4 Riches exists.
4. Click 4 Riches are the only ones getting rich
People happily hand over their personal information in return for a 1 in 75 million chance of winning the jackpot, but the real benefactors of this site is the site owners themselves.
They'll be making an absolute fortune from the 100,000's of people freely giving them permission to sell on their contact details as many times as they like.
Is Click 4 Riches A Scam?
I honestly don't think Click 4 Riches is a scam as technically you do have a 1 in 75 million chance of winning, but I wouldn't say you should go ahead and hand over your private contact information either.
Let me put it this way: can you put a price on your personal privacy?
Yes, it's free to enter but your inbox will get inundated with spam and you will get sales calls and in the end, you just don't know who your information could be sold to.
Personally, I don't know why you'd want to leave your whole financial future to chance. Not when there are hundreds of legit and guaranteed ways to build an online income for yourself.
That's why in 2014 I learned how to create my first website and make money every month through online advertising. After a few months of building up my website I was earning consistent income and within two years I was generating over $7,000 per month.
The exact same training I followed to start earning a passive income online is currently open to new members. The beginner course is FREE and if you join through my link, I will be available for personal support as you build your own business.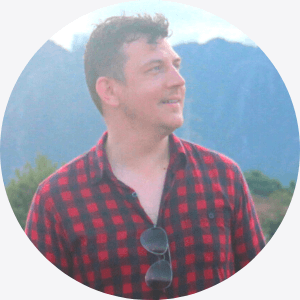 About Simon Crowe
Simon launched The Make Money Online Blog on a mission to help aspiring entrepreneurs kiss their bosses goodbye.
Get his free Affiliate Marketing Guide For Newbies to learn exactly how to make your dream business a reality.