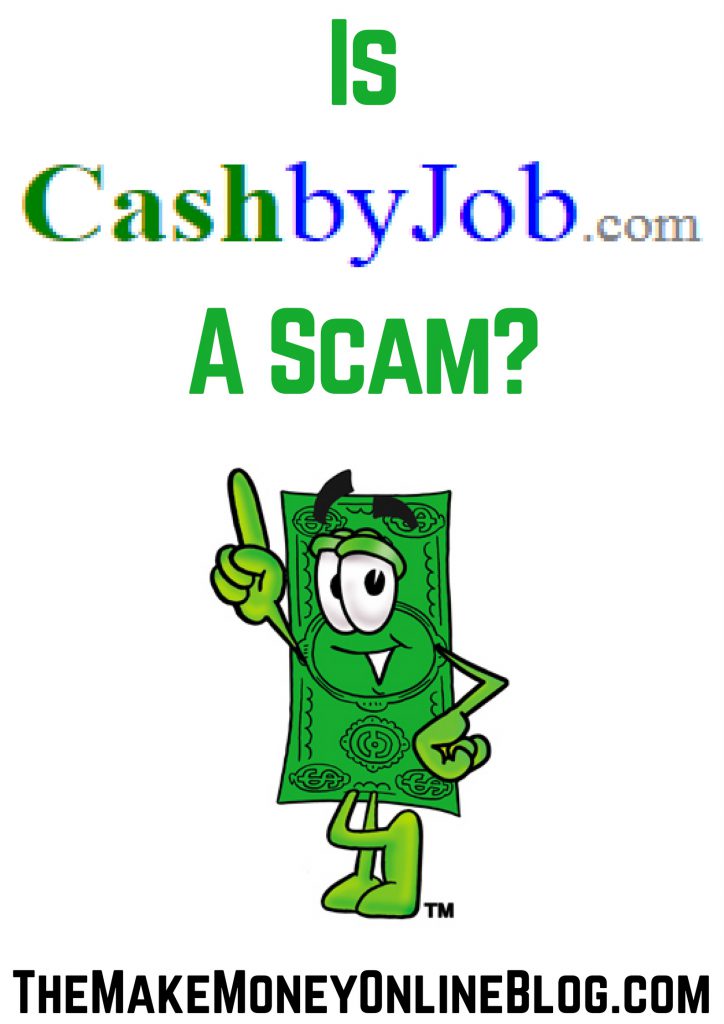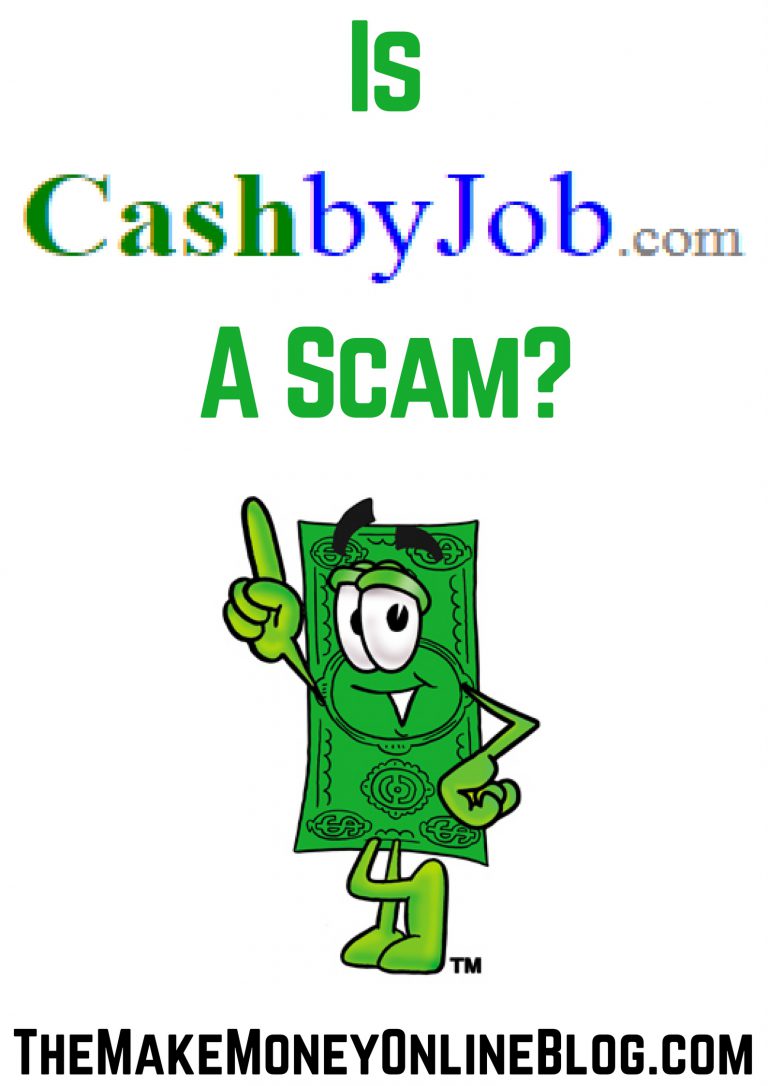 Welcome to my Cash By Job review.
If you're new to making money online, you might think that's if you just find the right system or program that it'll be quick and easy and you'll be rich overnight by the one click of a mouse.
In reality, building a real internet business takes time and patience, but systems like Cash By Job won't tell you this. They'll feed you with hype and unrealistic expectations because they just want you to sign up.
For example, CashByJob.com say you'll earn $2 every time you get someone just to visit the site and $5 if they sign up. They say they've paid nearly $100,000 out to members.
They tell you exactly what you want to hear: it's quick, it's easy, it's high paying for low effort and no experience is necessary.
If this is all sounds too good to be true, let me tell you why it is. The truth is this site is taking advantage of people who find themselves in desperate financial situations and need cash fast.
Let me tell you why you should stay away from sites like this.
What is Cash By Job?
If you went ahead and signed up, what kind of work would you be doing, how would you be earning money?
I'll tell you how: your job will be promote this site to others so that they in turn can promote this site to others. They say they'll give you a referral link you can use to spam your family and friends on Facebook and Twitter so you can sit back and watch the profits roll in!
Cash By Job claims to be a leading advertising company with leading brands paying them to advertise their business online – this is simply not true and doesn't even make sense!
If a company wanted to spam their links across the web why would they pay $2 – $5 a time? You can advertise on Facebook for $0.25 a click, there's software out there that can send spammy emails out to thousands of people at the push of a button!
It doesn't make sense because it's not true. Cash By Job will never pay out. It doesn't matter if you see your balance going up in the top right of your screen – when you try to withdraw you're going to see you can't.
They make money with your personal information
As soon as you land on CashByJob.com you see a big yellow button saying "Register Now." Click this button will redirect you to this sign up page:
I don't recommend you ever sign up with this webste but if you do, definitely don't use your primary email address and definitely don't use a password you use for your email or PayPal accounts.
People who have tried and failed to get a payout have said this site asks them for their social security number. Again, do not give them this information!
Why do they want you to promote this site to others and why are they so keen to get you signed up? It's so they can make a profit by selling your details on to other dodgy scammers who hit your email inbox with a neverending torrent of spam.
This site is part of a huge scam franchise
I've seen this same website dozens of times, with only a few small things changed. Usually its just the domain name and logo that are different.
A few weeks ago I wrote a review on the For Money Only scam and Pay Each Month scam which have almost the exact same layout. Take a look and see for yourself:
There's more. Cash By Job is just one of many in a long line of internet scams, including the Dollars Plug scam (since been renamed MyPCJob), the Money Is Must scam, the My Job Is First scam and Money Come First plus tons more which have already been shut down.
If this was a legit system why would you need to be shutting down websites and opening them up again under a different name?
The reason the online criminal behind this scam franchise does this is because when a site gets tons of complaints against them for not paying out, people stop signing up. It's easy to copy and paste everything onto a new website and start afresh.
Lies and deception used throughout
You can't believe any of the fake claims or hollow promises. At the top of every website in this scam franchise it gives you fake figures about how much member's have earned so far and tells you there's only a limited number of places available in your area.
There's even a rollbar across the top of the screen showing members names and how much they've apparantely earned. It doesn't matter what time of day or night you visit the site, those figures are always the same.
Don't fall for any of it!
Is Cash By Job A Scam? Yes it is
There's two big issues with Cash By Job:
Firstly, they never pay out. The website uses deception and lies to get you to promote their site but no one has ever got paid and no one ever will because it's a blatent scam.
Secondly, you open yourself up to tons of spam and possible identity fraud. The only reason this scammer wants you to sign up and encourage your family members to sign up is because he's after your contact information which he can then sell on for a nice profit.
You will not make money with Cash By Job because it's designed so they can make money off of you. Avoid this scam at all costs!
If you really want to make money online then check out my TOP RATED training program here. It taught me how to create a successful and profitable online business that makes me $6,000+ per month and if you follow this blueprint you can do the same.
Thanks for reading my Cash By Job review, if you have any questions, leave them below and I'll be more than happy to help you out. Also, if you've had any experience with this scam or any of the other scams I've mentioned, I'd love to hear from you.
Related Posts:
– Evergreen Wealth Formula Review
Simon Crowe is on a mission to help as many people as possible kiss their bosses goodbye.
Take the free Commission Academy course to discover how to smash your online income goals and make your dream business a reality.