This is a review of Browse n' Bank, an affiliate marketing program offered by Branson Tay sold through WarriorPlus.
I started this review with an open mind, trying to see the pros and cons and who it might be useful for, but the more I dug into this product, the more it made my blood boil and I've ended up writing more of a why Browse n' Bank is a scam investigation.
If you want to know:
What Browse n' Bank is all about
If you can trust Branson Tay
What you get inside
How you're supposed to make money
If Browse n' Bank is worth buying
Then this Browse n' Bank review is going to give you a lot to go on.
Let's get to it.
Browse N' Bank Review At A Glance
About: Branson Tay's Browse n' Bank system claims to give people a 100% foolproof way to make $374.32 an hour browsing sites like Netflix and YouTube.
Price: $17 discounted to $15, plus 6 upsells totalling an extra $805.
Pros: None I can think of…
Cons: A lot of upsells, unclear refund policy, Branson has a history of scamming and it just doesn't work.
Verdict: Browse n' Bank is overhyped and missold. It's impossible to make the money they claim with the ineffective and deplorable methods they teach.

Browse n' Bank is the type of nonsense program that comes from the desk of Branson Tay every couple of weeks or so.
Want my honest advice?
Please don't fall for this worthless get-rich-overnight crap and unsubscribe from Branson Tay immediately.
If you really want to earn an income online, you've got to break free from the mindset it's super fast and easy. This might be a bitter pill to swallow for most, but follow the right program and put in the effort and you WILL experience the results you're after.
Click here for our #1 rated free crash course and start the right way »
Who Is Branson Tay?
Branson Tay (aka SirBranson) is an internet marketer and YouTuber who, in my view, has a history of selling questionable products and services online. He's the mastermind behind Browse n' Bank who claims he "got paid $4,000+ to basically be a couch potato."
It appears Branson has a real knack of "accidentally stumbling" across:
Top money-making secrets
Underground loopholes
Guaranteed autopilot profit systems
His YouTube channel, with 579,000 subscribers, has a lot of making money videos with clickbaity titles like "Make $57 In 5 Mins!" and "Earn $3,000 On Google ($200 Per Search)".
Sadly, the videos seldom live up to the hype…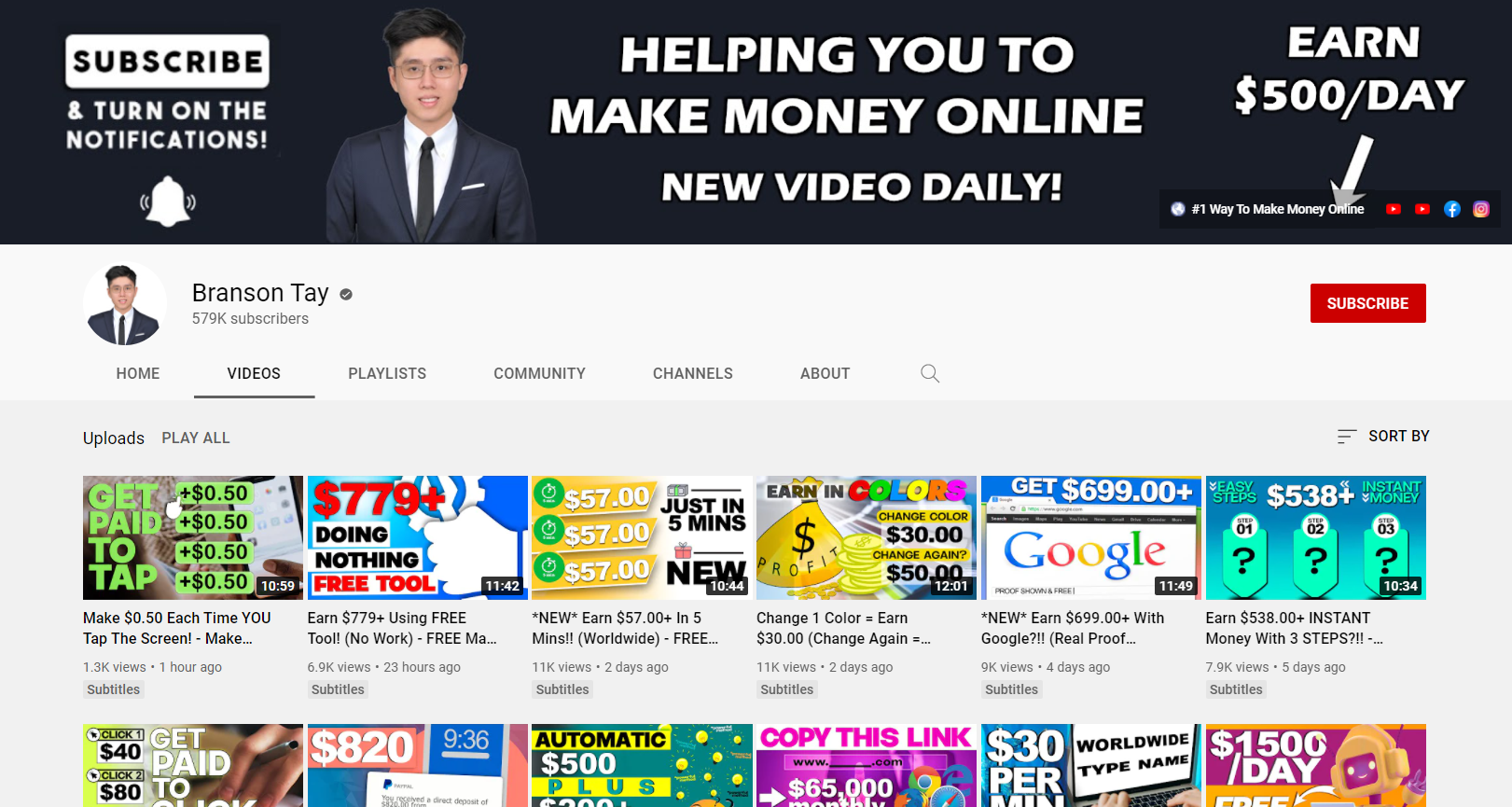 Browse n' Bank is just the latest of Branson Tay's eight low-quality products each promising easy money for doing nothing.
Here's Branson's WarriorPlus profile: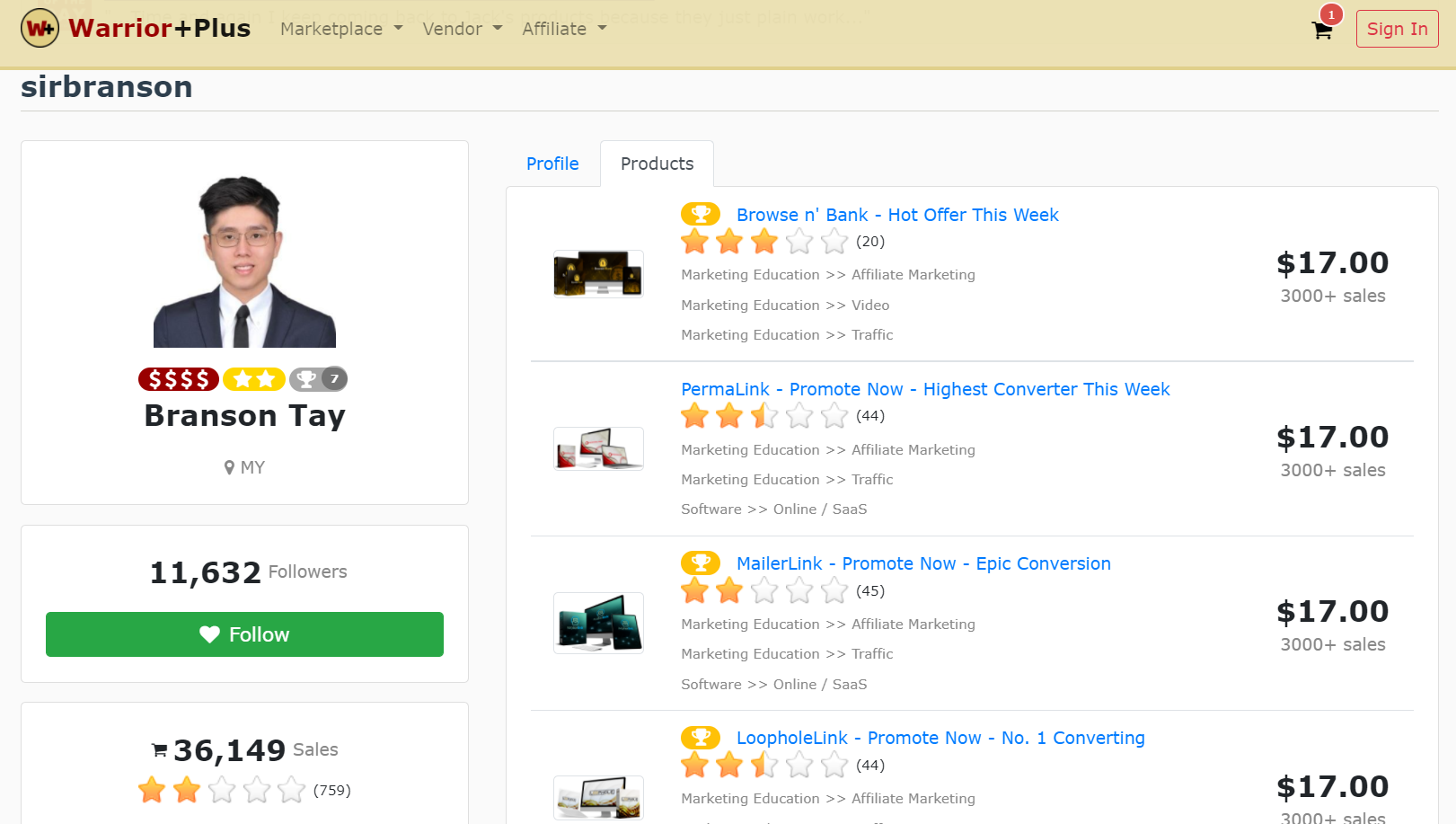 Browse n' Bank has so far been rated 3 out of 5 stars, which is slightly higher than his 2-star average based on 759 customer reviews. His refund rates must be through the roof!
Oct 2021 Update: Browse N Bank is now rated at a measly 2 out of 5 stars after 153 reviews. Branson has already moved onto his next get-rich-quick scheme called Type4Cash, also currently reviewed at 2 out of 5 stars.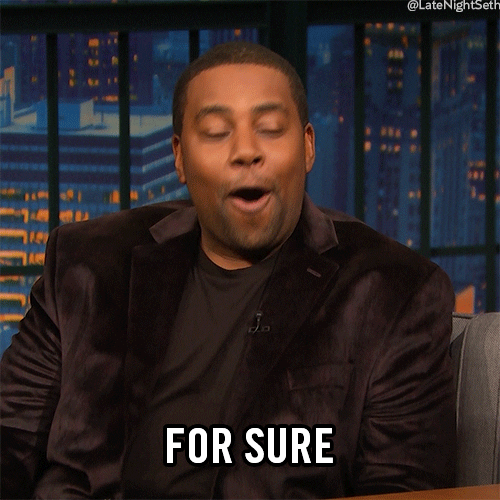 What Is Browse N' Bank?
Browse n' Bank is Branson Tay's latest get-rich-quick scheme that promises to show you how to get paid $374.32 an hour "fooling around" on sites like YouTube and Facebook.
Here's how the program is described on BrowseNBank.com: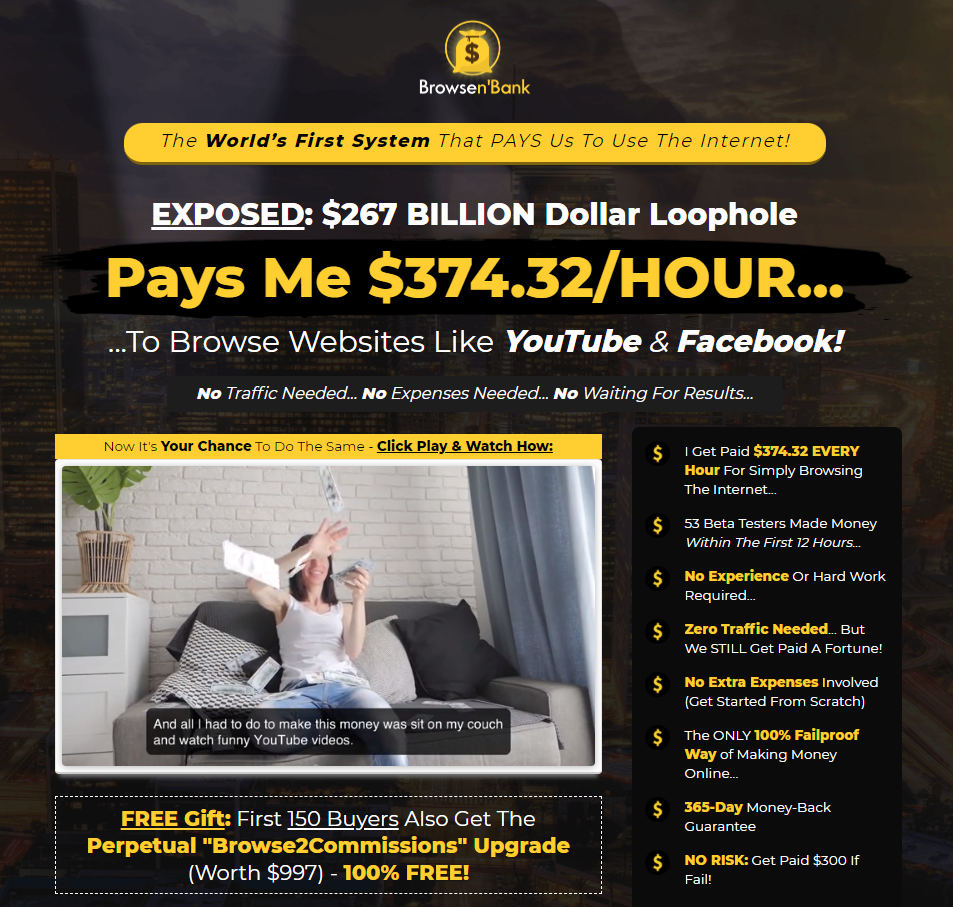 The program launched on the 6th of September 2021 and is sold through WarriorPlus.
After 22 months of research and development, Branson says he's come up with the world's first easy, reliable and crazy fast online income system you can use to make $100s an hour:
Scrolling through Facebook
Messaging friends
Watching Netflix
Watching YouTube videos
Catching up on the news
We're shown amazing success stories from beta testers who have apparently banked $70.39 in 33 minutes for browsing Facebook, $145.23 in 59 minutes for browsing YouTube and $95.74 in 42 minutes for browsing Tiktok.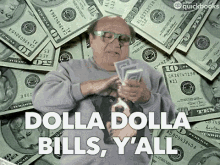 But keep reading and I'll explain why it's not what it claims to be.
Who Is Browse N' Bank For?
Browse n' Bank is primarily marketed at newbies looking for a fast and easy way to make money online. The sales page says things like:
"Since 2015, I've helped 25,000+ ordinary folks make their first profit online and I can help you as well!"
"Zero experience or technical skills needed… even total beginners are profiting with Browse n' Bank…"
Branson also targets people who are in dire financial straits and struggling with debt, hailing Browse n' Bank as the answer to all their money-making prayers:
"Say goodbye to empty earning accounts! You've never been this close to financial freedom… Haven't you worked your butt off for long enough for zero results? You can experience the thrill of making money online…"
"At last, change your life for the better (No more barely scraping by…)"
However, based on what I've seen inside the Browse n' Bank and my years of experience running several successful online businesses, I fail to see how anyone following this system could make enough to cover the signup costs, never mind achieve true financial freedom.
How Does Browse N' Bank Work?
Forget what you heard in the sales pitch, Click n' Bank has nothing whatsoever to do with getting paid to watch Netflix or YouTube.
Rather it's about affiliate marketing; making money online promoting other people's products.
When done right, affiliate marketing works like this:

Instead of teaching you the income-generating skills you need to become a successful affiliate marketer, Browse n' Bank aims to give you automated software for generating affiliate commissions.
Instead of explaining the best strategies to build a consistent income in the long term, they only show you how to promote low-quality Clickbank or WarriorPlus products by spamming links on social media sites.
According to Branson, you make money with Browse n' Bank in 3 simple steps: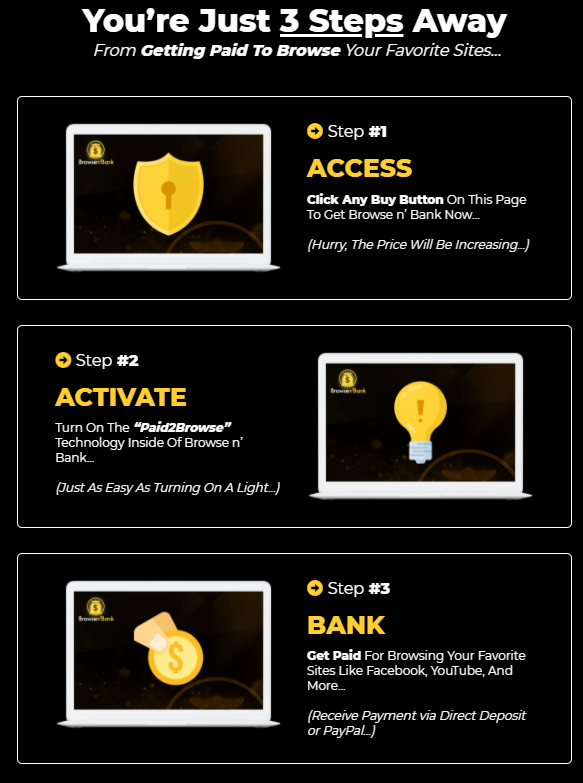 In practice, this means logging into the dashboard area, clicking the Browse Offers menu tab and looking at sites like WarriorPlus, JVZoo and Clickbank to find affiliate products: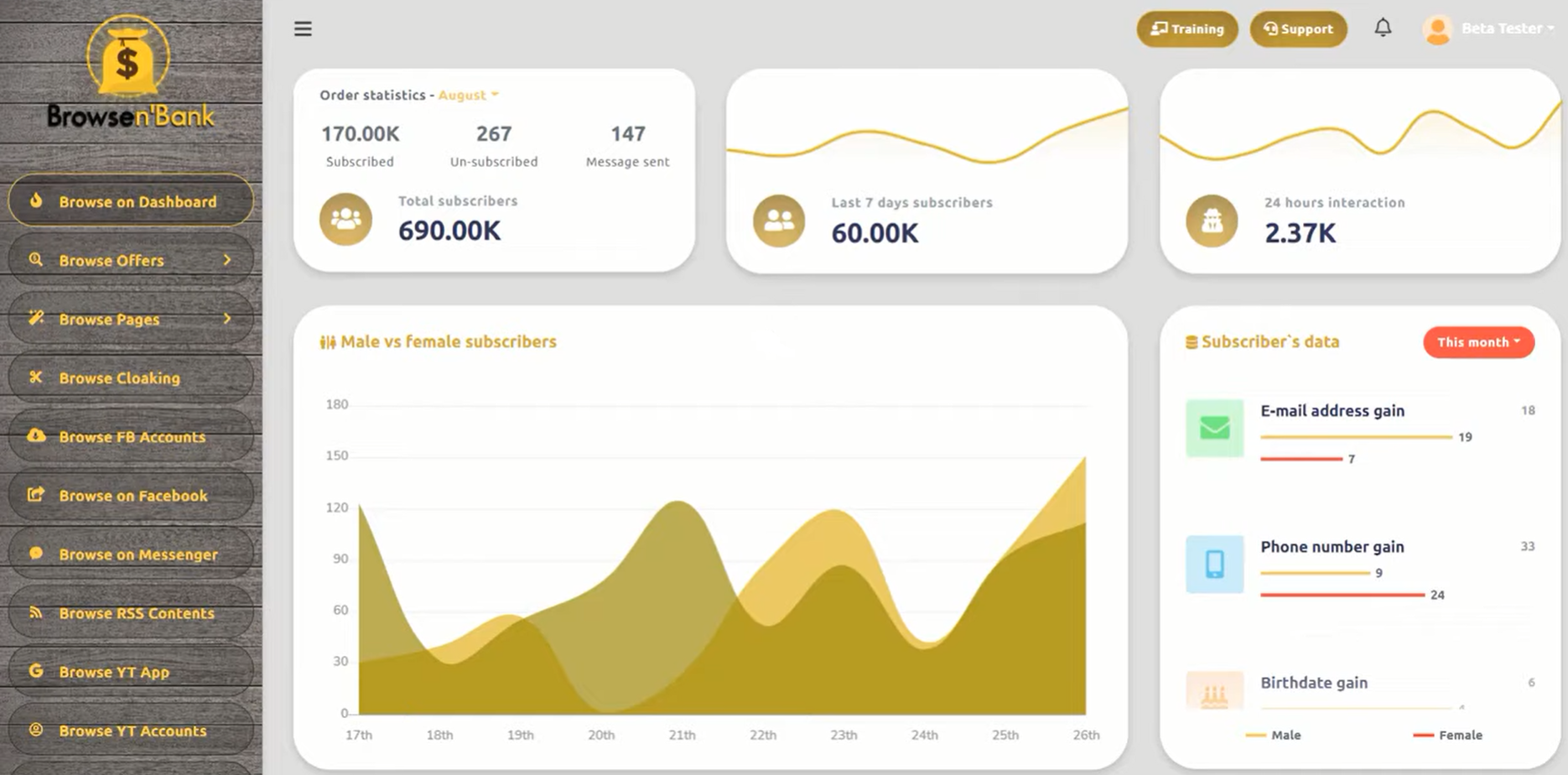 Once you've found the products you want to promote and got your affiliate links, you're sent to Browse n' Bank's low-grade page builder which gives you basic landing page templates that look like this: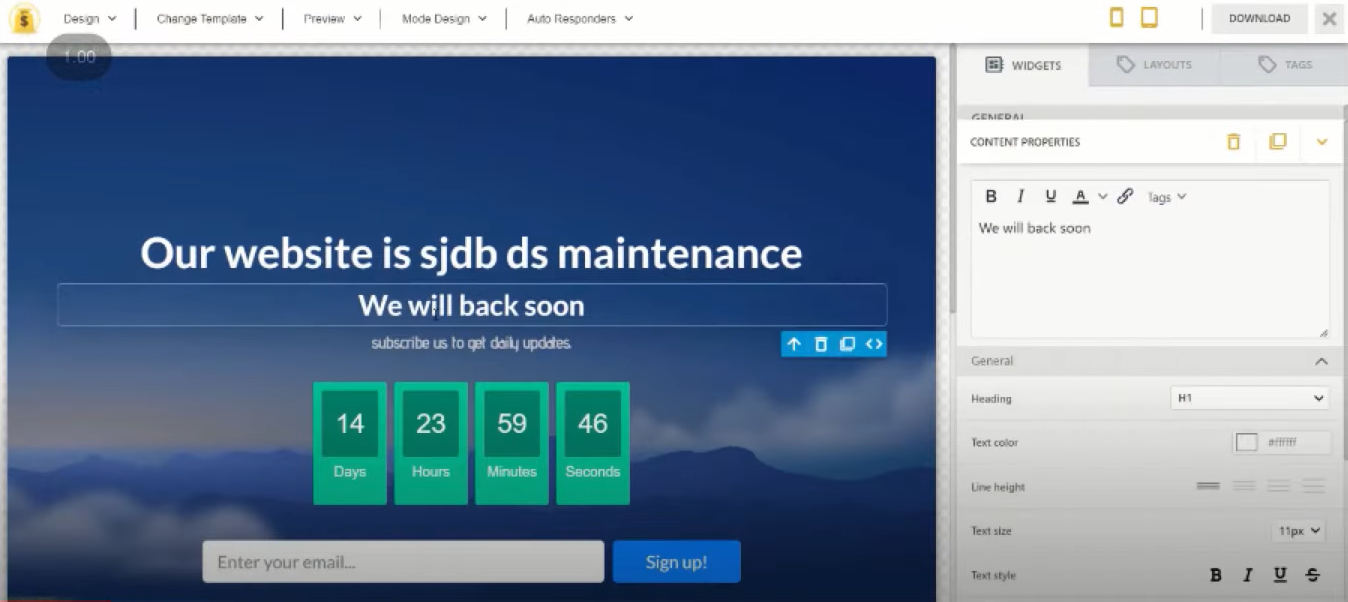 Once you've done that, you get your link for the page you've just created and use a site called Bitly to "cloak" and shorten it.
This is the link you're now supposed to copy and paste onto social media sites to send traffic to your landing page and get people buying so you make commissions.
You're told to link your Facebook, Messenger and YouTube accounts so you can use this crappy software to send out spammy links to your family and friends.
This is the revolutionary new method that's supposed to bank you $374.32 an hour?!
Are you kidding me?!
You don't need me to say it but I'm going to say it anyway:
This is one of the worst methods I've ever seen. No way it took Branson 22 months to come up with this!
You can make a lot of money with affiliate marketing but follow this method and you'll be spamming Facebook with links to crappy landing pages trying to sell crappy products that nobody wants to buy.
A guaranteed way of making 3-figure daily commissions?
More like a guaranteed way to waste your time and money, annoy your friends and get your social media accounts blocked.
Browse N' Bank Pricing
You can buy a limited version of Browse n' Bank for a one-time $17 fee, though expect to pay at least an extra $47 for the Unlimited Premium upgrade to be able to use the program properly.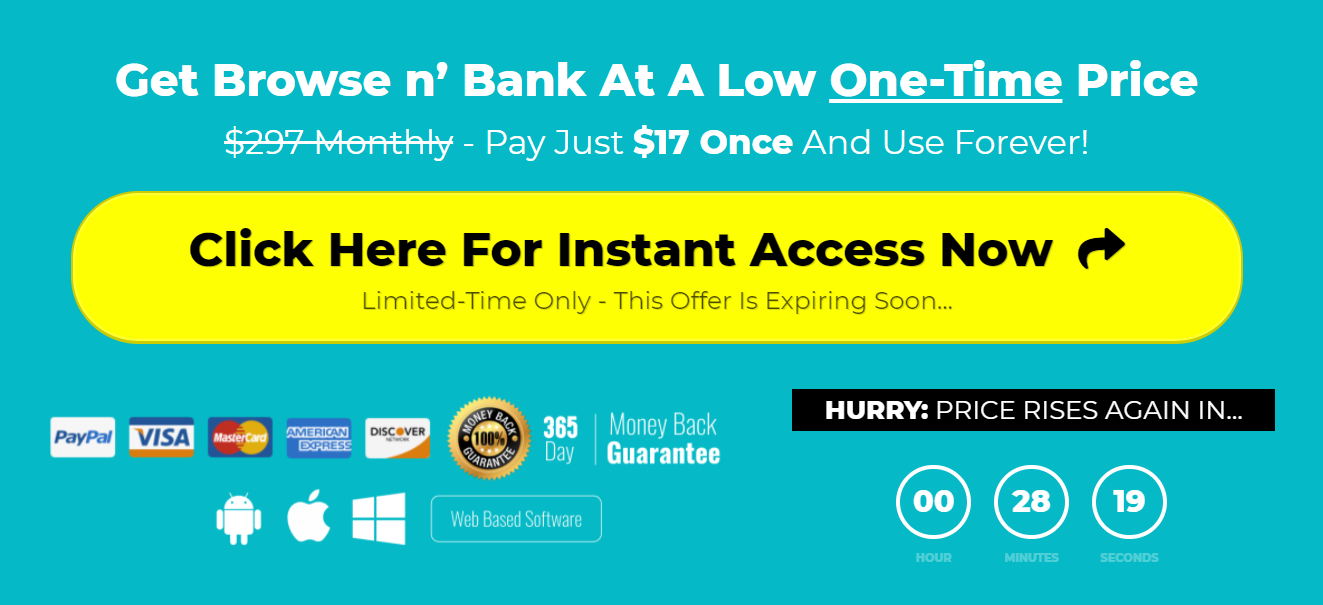 Unfortunately, Browse n' Bank is a very upsell-heavy program. There are six upsells all promising even more money in an even shorter amount of time yada yada… 🙄
Upsell 1. Browse N' Bank Unlimited ($47): What Branson didn't tell you in the sales pitch is that the "one-time $17 purchase" only gives you a limited version.
Upsell 2. Browse N' Bank Done-For-You ($297): Apparently the best option for "Anyone who is too busy, lazy or has no time on their hands…"
Upsell 3. Browse N' Bank Income Multiplier ($97): $500 a day not enough? Buy this, Branson says, and you'll make $2,500 a day.
Upsell 4. Browse N' Bank Limitless Traffic ($167): Branson's diamond source of traffic that'll give unlimited sales and commissions. "It's like owning a Virtual ATM Machine!"
Upsell 5: Browse N' Bank Franchise License ($197): Gives you full resell rights.
Upsell 6: Browse N' Bank "The Missing Piece" ($97): Why sell a product you know isn't complete? Imagine if Ikea or Toyota tried shenanigans like this? They'd be outrage!
In total, these upsells cost a total of $805 which in my view is ridiculous when you're talking about a $17 product. 😳
Browse N' Bank Discount
Supposedly, Branson Tay once had the gall to charge people $297 a month for this and the $17 price tag is for a "limited time only."
This is a lie. This program never has and never will be sold for $297 a month.
Go to click off the site though and this pop up comes up offering a $2 discount: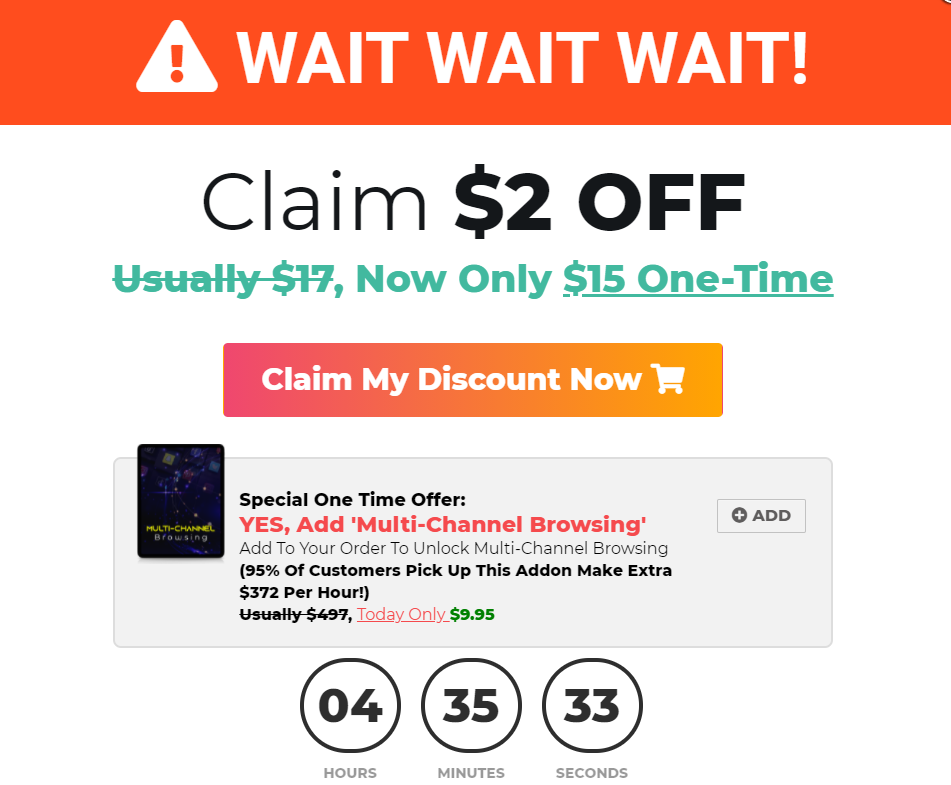 If you really want to save money, I highly recommend you DON'T buy the program and look at some alternatives instead.
5 Reasons Browse N' Bank Is A Total Scam
Here's where I usually give you a list of pros and cons, but there are so many Browse n' Bank red flags, I can't see why anyone would want to waste their time and money on it…
1. Fake Income Claims
Get-rich-quick scams like Commission Machine, Mobile Site Sniper and Click Wealth System draw people in with promises of fast and easy cash. Browse n' Bank does the same.
Branson Tay says you'll make ridiculous amounts of money within 12 hours of buying his program. I consider this to be disingenuous and misleading.
It sounds too good to be true because it is. Earning affiliate commissions takes time and this is a product that doesn't live up to expectations.
2. Fake Scarcity
Branson Tay says you'd better hurry and buy Browse n' Bank now before the price increases. There's even a timer counting down the minutes until you've missed your chance!
But panic not, refresh the page and the counter resets. It's just a ruse to trick into buying before engaging brain. It's always been and always will be the same price.
3. Fake Browse N' Bank Reviews
Search Google for "Browse n' Bank review" or "Is Browse n' Bank legit?" and you'll get a whole array of overly positive reviews offering you a gazillion bonuses: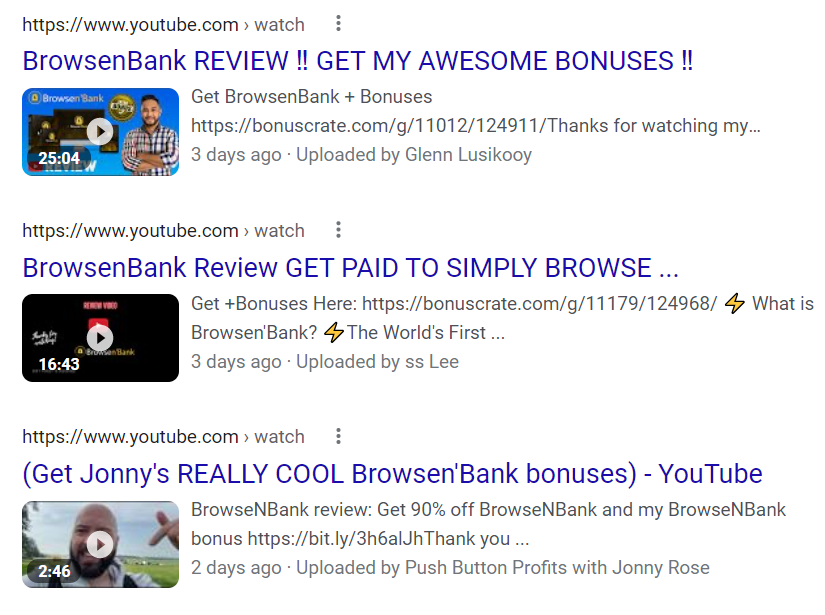 So why so many fake reviews when Browse N' Bank is clearly a worthless get-rich-quick scam that doesn't live up to its own hype?
That's easy. Branson Tay and his money-hungry affiliates (aka reviewers) use deceptive marketing practices to cash in by duping as many as possible into buying. It's about them making money selling you this garbage and nothing about helping you make any.
There are some honest Browse n' Bank reviews out there though, like this one:
4. You're Paying For What's Already Free
You can join WarriorPlus, JVZoo and Clickbank as an affiliate for free. You don't need to pay. Facebook, YouTube, Messenger, these are all free already.
The page builders? You still need to register a domain and pay for hosting, so you might as well just create a WordPress website and build a better-looking page yourself.
I see no reason, no benefit of paying to access what's already free, which is exactly what you're doing if you sign up for Browse n' Bank.
5. You Won't Make Any Money With Browse N' Bank
Spamming Facebook with links?
Let's just say this isn't an effective strategy you can build your financial future on!
A much better strategy would be to create a website you can get ranked in Google so the right people come looking for you. No link spamming. No chasing. No getting social accounts shut down.
6. Unclear Refund Policy
Over and over, we're told you can buy Browse n' Bank with zero risk as it comes with a 365-day money-back guarantee. Yet there's no terms and conditions anywhere on the site that I could find.
The checkout page shows a refund policy, but it's very vague: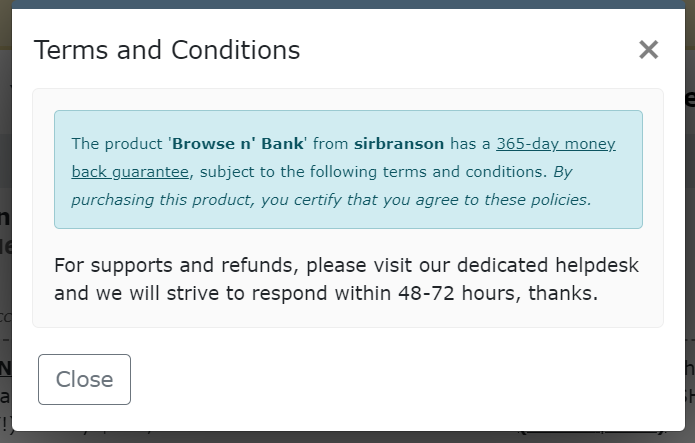 It states the money-back guarantee is subject to the following terms and conditions but there are no terms and conditions. That means you're at the mercy of Branson's discretion if you can cancel and get your money back or not.
Should You Buy Browse N' Bank?
If Branson Tay really knew how to get paid $374.32 an hour watching YouTube videos, why is he trying so hard to sell you a $17 course?
I can't in good conscience recommend that ANYONE sign up for Browse n' Bank, especially when there are so many real courses available…
A Smarter Browse N' Bank Alternative
If you are serious about making earning online, you need to build a real online business. It's not like you click your mouse and money starts pouring into your PayPal account.
This free step-by-step crash course will give you the best start »
Your Browse N' Bank Review
Tried Browse n' Bank yourself?
Add your review so others can see if it's worthwhile.
Do you have a question about this program?
Let me know below and I'll try find the answer.
Simon Crowe is on a mission to help as many people as possible kiss their bosses goodbye.
Take the free Commission Academy course to discover how to smash your online income goals and make your dream business a reality.