Want the ULTIMATE lowdown on Stephen Ford's Amazon affiliate marketing course?
In this AZ Sniper Course review, we break down EVERYTHING you need to know.
Here's a quick overview:
AZ Sniper Course Review At A Glance
Product Name: AZ Sniper
Product Description: Affiliate Marketing
Offer price: $37
Summary:
AZ Sniper you a revolutionary new way to make up to  $1,500 per day in affiliate commissions within 24 hours.
The only problem is the training falls far short of everything you were promised in the sales video and gives you nowhere near enough practical training or resources that you're going to need to actually make this happen.
Check out these AZ Sniper alternatives to give yourself the best shot of success.
Usefullness -

5%

Value For Money -

3%

Support -

1%

Potential Earnings -

1%

Trustworthiness -

1%
Pros
Relatively Low Cost
60-Day Money-Back Guarantee
Cons
Unrealistic Earnings Claims
Extremely Low-Quality Training
Zero Support Available
Numerous Upsells
Would you like to make money as an Amazon affiliate? Keep reading because I'm going to show you exactly how.
Amazon is hands-down the biggest eCommerce site in the world with well over 353 million products for sale on Amazon and they show no signs of slowing down.
Through the awesome power of affiliate marketing, you can make money by promoting any one of these products for free from the comfort of your own home. Simply point people to their site and you earn a nice commission while letting Amazon deal with product creation, customer service and shipping.
See the limitless earning potential here?
Simply by creating an affiliate marketing website or YouTube channel you can generate $10,000's per month in affiliate income from wherever you are in the world and whatever time of night or day.
Many wannabe online entrepreneurs have jumped on the affiliate marketing bandwagon and now living the digital nomad lifestyle.
Things move fast in the online world and taking the best courses is key to getting the right know-how and support. Some courses are better than others which is why I'll be sharing affiliate marketing courses you can trust.
Today, our review focuses on the AZ Sniper course created by Stephen Ford.
In this AZ Sniper course review, I'll show you everything you inside the members' area and give you everything you need to know about the course so you'll know exactly what to expect.
So, if you're wondering if AZ Sniper is a scam or legit and whether or not it's worth buying then you're in the right place.
About AZ Sniper
The first thing I should say is AZ Sniper is suspiciously similar to other affiliate marketing courses we've reviewed here on the blog in the past. AZ Sniper has almost identical landing pages, earnings promises and training as like:
Is Stephen Ford the guy behind these programs as well?
I can't say for sure but it's highly likely.
Does this automatically mean AZ Sniper is a scam?
Not necessarily, but it's never a good sign when a serial product creator is involved. Instead of focusing on one program and making it the best it could be, course creators can easily get sucked down the launch after launch cycle.
Inside AZ Sniper
AZ Sniper promises you can make up to $1,500 in Amazon Commissions TODAY. That's a BIG promise.
So what about the actual training, does the information you're given inside the members' area match up with the hype on the sales page?
I really don't think so!
Running a successful affiliate marketing website means putting a lot of moving parts in the right place and that takes learning a lot of new concepts and skills. AZ Sniper does a mediocre job at best laying out the basic concepts but goes in nowhere enough detail for you to be able to take this and turn into a 6 or 7-figure online business.
And if you're expecting a step-by-step video course that walks you through everything you need to know from beginning to end then I'm afraid you're going to be extremely disappointed…
Get inside the members' area and all you're presented with is the AZ Sniper Main Guide, a short 21-page PDF file to download.
You're not given access to any support channels and the information is scarce to say the least.
There are just five very brief chapters:
Intro
Getting Started

Niche Selections
Focusing On A Niche
Evergreen Niche Ideas

Competitor Analysis

Best Analysis Tools
Keyword Research

Setting Up Site

Find The Right Domain
Choosing A Reliable Webhost
Theme
Plus-ins To Install

Content

Article Writing And Formatting
Images And Videos
Linking To Products

Honestly, there are so many gaps within this so-called "training" I fail to see how anyone just starting out with affiliate marketing can make this work.
Here's an example to show you what I mean:
On the subject of keyword research which is an essential and fundamental concept you're going to need to get your head around to make this work, AZ Sniper gives you two paragraphs on what keyword tools you can use but doesn't even touch on how to do keyword properly, what types of keywords you need to aim for or even how to optimise keywords for your blog post or YouTube video.
Getting this right will make the difference between getting daily traffic and sales or your website laying dormant and gathering dust…
After being in this affiliate marketing game for five-plus years and achieving super affiliate status, I can tell you this course goes nowhere near far enough to equip you with the right know-how and support you need to become an affiliate marketing success.
The Cost Of AZ Sniper
On the plus side, AZ Sniper only costs a one-time fee of $37 and comes with a full ClickBank 60-day money-back guarantee.
I'd normally say this represented good value for money, but as all you're getting here is a 21-page eBook I'd say this is vastly overpriced.
Then there's two upsells they're going to try to get you to buy into:
Upsell 1: AZ Sniper X – $197
Feel free to skip this upsell – AZ Sniper X promises to give you an over-the-shoulder look at how to set your first affiliate marketing website but all you get is a 9-page PDF file.
That's an expensive eBook!
Upsell 2: AZ Sniper Plus – $177
The second upsell is a little better but not much…
Pay an extra $177 for a 38-page eBook on how to use YouTube for affiliate marketing that has the same old generic information with massive training gaps. Again, feel free to hit the skip button.
What I Like About AZ Sniper
1. Relatively Low Cost Of $37
Though I still think this is vastly overpriced for what you're getting, at least they're not asking you pay $1,000's like some of these fake online gurus do.
Then there's the 60-day money-back guarantee I'll be taking full advantage of to get my money back ASAP.
What I Don't Like
1. Totally Unrealistic Income Claims
Remember the AZ Sniper sales page that promise you'd be making $1,500 a day starting from TODAY?!
Trust me, you can make a lot of money at this affiliate marketing game but it's not going to be instant.
I have made more than $1,000 a day but it took me 5 years to get there. As I always say here on the blog, the sky is the limit in terms of how much you can earn online but you have to be willing to put in the TIME and the WORK upfront.
2. Where's The Support? It's Non-Existent
Good help and support can sometimes make up for substandard, low-quality training but with AZ Sniper you get nothing.
No live chat
No question and answer area
No support email address
No 1-on-1 mentorship and advice
You're basically left to try to fill in the massive training gaps by yourself. Yeah, good luck with that.
3. Upsells Really Get My Back Up
Nothing screams "I'm after squeezing as much money as I can out of you!" louder than upsells do.
AZ Sniper, like so many other make money online programs I've reviewed in the past, make you pay out more and more to try and get access to what you were promised in the first place.
And with AZ Sniper, you can pay upwards of $400 and you still don't even get that…
How Does AZ Sniper Compare To Other Affiliate Marketing Courses?
Simply put:
Affiliate marketing courses like Wealthy Affiliate, Project 24 and Super Affiliate System offer you a far more comprehensive training experience, 24/7 support and beginner-friendly website builders, whereas AZ Sniper just gives you a short PDF file and leave you to get on with it.
Check out this course comparison for Wealthy Affiliate vs. AZ Sniper and you'll see what I mean:
If I were you I would take advantage of Wealthy Affiliate's free Starter account so you get the chance to test-drive the entire platform without paying a penny and see what you think.
Decide to upgrade to the full Premium level membership and you're still only paying $49 a month – well worth it in my view!
More Helpful AZ Sniper Reviews
Bottom Line: Is AZ Sniper A Legit Course Worth Buying?
I hope I've done enough to show you by now that AZ Sniper really isn't worth your money or your time, especially considering there are way better alternatives out there.
I've put together this free affiliate marketing guide for beginners that will give you a much better idea of what affiliate marketing is and how it works than anything you'll find inside the AZ Sniper members' area.
Questions? Comments? Sudden Emotional Outbursts?
If you have any questions at all about this or any other course out there then please do feel free to ask them in the comments section below and I'll get right back to you myself personally.
Have you already bought AZ Sniper? Leave us a quick comment letting us know what you thought of it as I'm sure our wonderful readers would love to hear from you! 🙂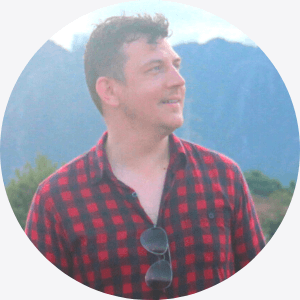 About Simon Crowe
Simon launched The Make Money Online Blog on a mission to help aspiring entrepreneurs kiss their bosses goodbye.
Get his free Affiliate Marketing Guide For Newbies to learn exactly how to make your dream business a reality.