Ever been taken down by a make money online scam dressed in sheep's clothing?
Don't worry, that's not going to happen this time because this review will expose the full truth behind Affiliate Institute.
I'll go over how much Affiliate Institute costs, what you get and if it's a scam or a legit program you can actually make money with.
Let's jump right in.
Affiliate Institute Review At A Glance
About: Affiliate Institute is an online training program teaching people how to become an affiliate for Enagic, a multi-level marketing company (MLM).
Price: $99 for level 1 membership and a staggering $2,995 for level 2 membership.
Pros: There is a product to sell; a high-ticket water ionizer machine.
Cons: Affiliate Institute is expensive and misleading; you're told it's affiliate marketing training when in fact this is all about multi-level marketing.
Verdict: Sign up and you're going to find it hard making any money selling these overpriced water filtration systems. This is NOT a biz op I can recommend. 

What Is Affiliate Institute?
Affiliate Institute markets itself as an affiliate marketing training center where you can learn how to make money promoting affiliate products but in reality, they tell students to sign up Enagic and sell Kangen water machines.
Yes, you heard it right. It's an affiliate program to teach you about selling an MLM product.
Misleading? Yes.
Confusing? Definitely.
Disappointing? Absolutely.
Why?
Because Kangen water machines are expensive…
Each of these filtration systems cost between $3,000 and $5,000 a pop: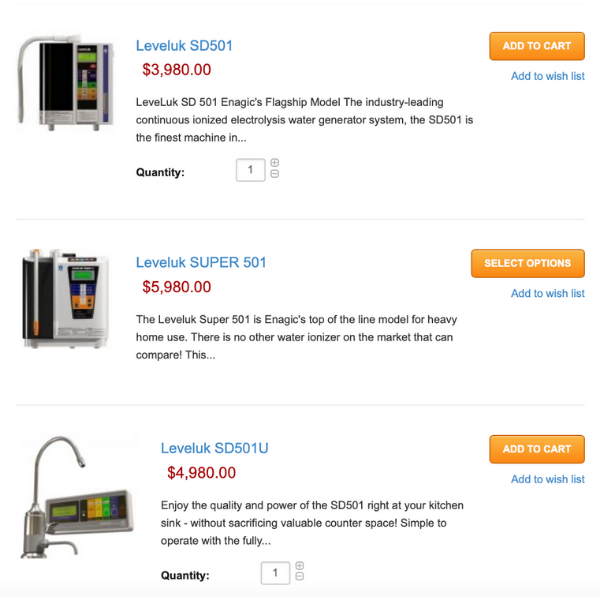 Affiliate Institute is actually just a rebrand of GAZ or Affiliate Global Zone.
Julian Sherman, the creator of this program rebranded and restructured the system back in 2019 to comply with the government accreditation process so takers of the course will finish off with a completion certificate.
Although it was also rebranded so it can communicate itself as a business model education platform.
If you've visited the website, you won't get much information about what the program really is all about and how much you're paying for it.
Initially, you'll get greased up by getting offered the program for a trial period and giving access to a free webinar and an eBook.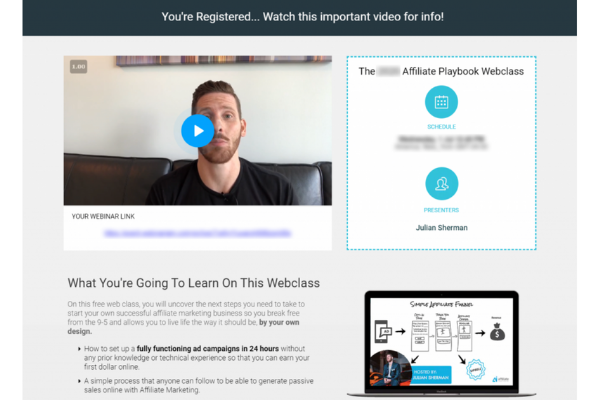 After the 14-day trial, you'll be "encouraged to sign up for a relatively first level membership and grease you up again to get you to pay up for the exorbitantly-priced level 2 membership which I'll tell you more about shortly.
So, in a nutshell, Affiliate Institute is teaching you to become an affiliate for a high-ticket MLM product.
Who Is Julian Sherman?
Julian Sherman is the owner of Affiliate Institute. During the free webinar, you'll get to meet him.
Julian says he created this online business to help 1000s of people "escape the chains of a 9-5" work.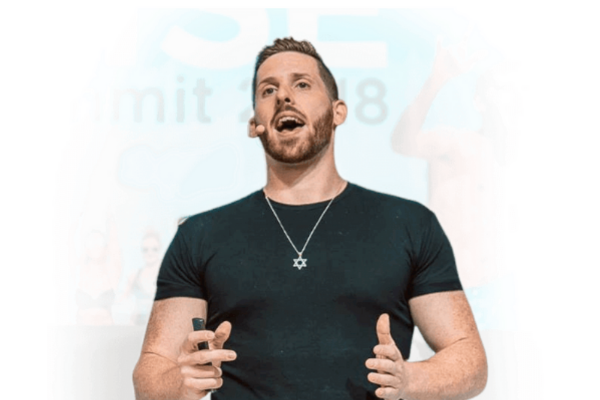 He'll tell you his own sob story of how he dropped out of college and worked as a personal trainer and eventually became a creator of 7-figure advertising business.
You aren't really going to learn much in this free webinar. Like I said earlier, Julian just uses this supposed freebie to persuade you to pay up for the membership levels.
Affiliate Institute Cost
Affiliate Institute has a 14-day free trial before you'll be required for either a level 1 or 2 membership.
Level 1 membership is an ongoing monthly cost of $99.
Level 2 membership on the other hand is a $2,995 one-time fee.
Of course, you'll be coaxed into choosing the level 2 membership by telling you this is a more economical choice when you do this business for a long time. With level 1 membership, after 30 months of paying, it'll cost more than level 2.
There's also an Accelerator course but they didn't disclose its price yet.
For the price, you pay you'll get a bit of affiliate training (just enough so you can sell Kangen), live pieces of training, Q&A webinars, and some mentoring.
How Does Affiliate Institute Work?
The process of Affiliate Institute starts off by paying for the membership to get access to the training. You then have to invest in the Kangen water machine so you can be eligible for high-ticket commissions.
You'll also get access to motivational seminars to grease things up a bit more and also to get you to pay for Facebook ads and post on social media every day to promote the Kangen machine.
Although Affiliate Institute the training teaches you about affiliate marketing, funnels, content, and traffic, the overall training is pretty raw. You don't get in-depth information on the important elements of affiliate marketing.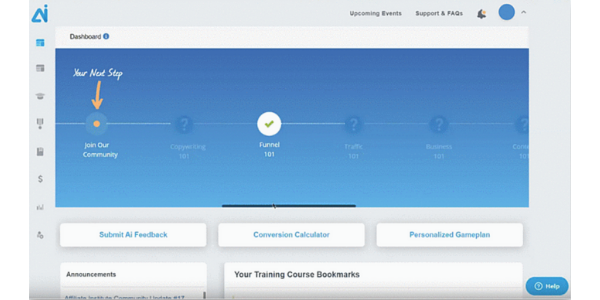 You'll just be taught information just enough to make you ready to sell Kangen.
This is a lousy way to get affiliate training. If the product they're promoting doesn't work for you, the training you get will have no other use.
A good affiliate training will teach you to build a sustainable business no matter what affiliate products you promote.
As for the traffic, although you get taught about making content, the main source of traffic focused here is Facebook ads.
Personally, I don't think Facebook ads will work for beginners. Other than learning about affiliate marketing, you'll also have to learn how to make creative Facebook campaigns, so you won't be paying Facebook for nothing.
Unless you learn how paid ads work, you'll be flushing money down the drain. Knowing how it works doesn't just include raw training on the topic, you also have to experience it yourself to see what works and what doesn't.
Free organic traffic is always a better option. This is what Wealthy Affiliate will teach you in their affiliate training program.
If you don't want to sell Kangen machines, Affiliate Institute will teach you to join Amazon Associates program.
But even though this does allow you to sell other products, in a niche you personally like, the main traffic source taught are still paid ads, so it won't be a good traffic solution for beginners and those with a limited monthly budget.
How Much Can A Beginner Affiliate Make?
There's no telling how much a beginner affiliate can make with Affiliate Institute. If you'd focus on selling on the high-ticket product, you'll hardly get anyone interested because of its price.
It'll also be the same product sold by all the other Affiliate Institute members, so you'll be in for a lot of competition making landing a sale harder.
But if you're asking if you can really make money as an affiliate, yes you can. Especially if you've built a niche-website with established authority monetized by useful and related products.
Here's Simon to explain more of it to you:
3 Reasons Why I Don't Like About Affiliate Institute
1. It's Misleading
You'll initially think the program is all about affiliate marketing but in the end, you'll be taught to sell a high-ticket MLM product.
2. It's Expensive
Whether it's the monthly cost or the one-time payment membership, the price won't be good for your budget. It'll be especially hard to earn it back since the product you well costs so much and you have a lot of competition to think about.
3. It's Not Beginner Friendly
The training you get is not in-depth and you'll be taught to sell one expensive product people will hardly get interested in.
For beginners, it's always good to start small. Sell something affordable, and when you gain experience, you can scale to more costly products.
Is Affiliate Institute Legit Or A Scam?
Affiliate Institute is not a scam because you'll get training and a product to sell. However, I wouldn't recommend it to anyone since the training name itself is misleading. You'll think you'll get comprehensive training on affiliate marketing when you really don't.
It's lacks transparency and to me it's a red flag although not a complete deal-breaker.
Some ask if Affiliate Institute is a pyramid scheme.
Well, I don't think it is.
A pyramid scheme is a structure where money comes in mainly from recruiting others. Affiliate Institute doesn't pay people to refer others so it can't be categorized as a pyramid scheme.
What Do You Do Now?
Affiliate Institute is for beginners interested in affiliate marketing. The training is raw and very expensive.
It's not what you'll be paying for especially earning what you invested won't be easy.
There is more affordable affiliate training out there like Wealthy Affiliate.
With it, you get to learn what every beginner needs to learn, from choosing a niche, to monetizing your website, down to driving the right people to your affiliate offers.
You also get a trial period here, but with no deadline.
You'll get to learn the 1st 10 lessons for free so you can decide if it's a good fit or not before bringing your money out.
If you're interested to learn more, head on to this comprehensive Wealthy Affiliate review to know what you can expect from this training course.
What's Your Take?
We're you surprised about what Affiliate Institute really promotes?
Do you think it's not a bang for any beginner's buck?
Tell us what you think in the comments.
Simon Crowe is on a mission to help as many people as possible kiss their bosses goodbye.
Take the free Commission Academy course to discover how to smash your online income goals and make your dream business a reality.