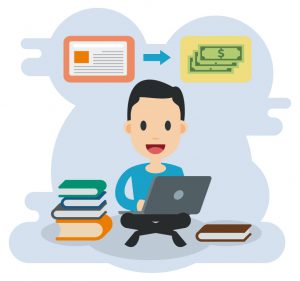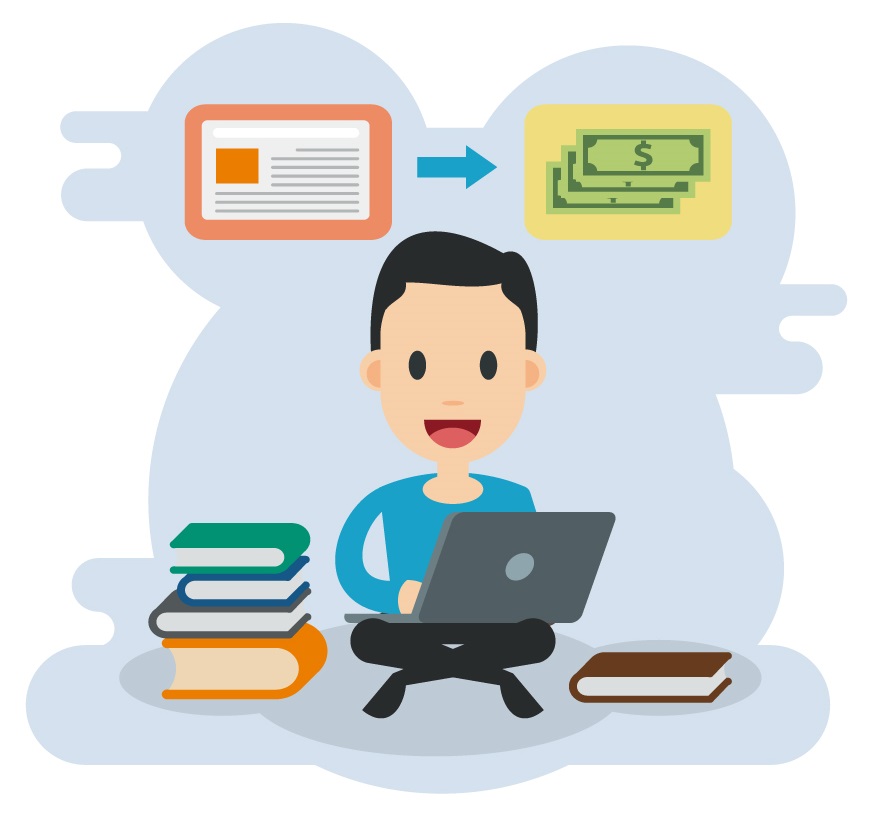 Last Update 20th September, 2016.
The world of online business is growing exponentially. Every day the opportunity to start an online business is getting better and better – for those who are willing to take action.
The truth is, there are so many different types of online business, so many ways of making money online.
Here are the top 8 online businesses you can start today:
1. Business coaching
2. SEO Consultant
3. Social media consultant
4. Specialised retailer
5. Web design
6. Cover/resume letter writing
7. Professional writer
8. Affiliate marketing (my favourite)
1. Business Coaching
So many people, like you and me at some point, are interesting in starting an online business but they're not quite sure how to begin.
If you have some business experience (on or offline) business coaching might be a good place to start. You could offer your services to help able and willing entrepreneurs to launch their own businesses.
Hungry entrepreneurs will happily pay a premium for business coaching services like these.
2. SEO Consultancy
When was the last time you opened your telephone directory to look for a gardner, plumber, barber?
Search engines like Google, Yahoo and Bing have revolutionised the way we do business and local business know this. This opens up a great opportunity for people with SEO experience to help these local small businesses get ranked on the first pages of Google.
Business owners know this is the only way to get their product or service out there. They see hiring an SEO consultant as a good investment for their businesses going forward to help with increasing their market share and promoting their business to a wider audience.
Using great keyword research tools like Jaaxy and Google Analytics, you can improve their website rankings to increase website traffic.
3. Social Media Consultancy
Online businesses understand the importance of useful and active social media accounts (Twitter, Instagram, Facebook) to engage new and existing clients.
By hiring a social media consultant their purpose is to leverage the power of social media to promote their websites.
A social media consultant is essentially the eyes, ears and voice of a company online.
That means a social media consultant is someone who will raise brand awareness, drive traffic to your website, and boost your bottom line -all while keeping your company's reputation the main priority.
4. Online Retailing
Closely linked with affiliate marketing, opening an online retail store within a specific niche is a booming business opportunity you can start to earn an online income.
With an online store, whether it be your own website, Amazon marketplace, Etsy or eBay, simply pick a specialised niche and build a customer list.
You can either promote other people's products or services or offer your own.
The easiest way would be to start a niche blog on any topic you like, whatever your area of interest is.
5. Web Design
With WordPress it's easy and quick to choose a template and create a website in 20 minutes or less.
But professional businesses, looking to build their online presence or willing to employ someone on a freelance basis to tailor their website reflect their business in a professional and personalised way.
Web design is one of the leading online businesses that pays very well. This is why it's in this list.
Offer your services as a website designer – little do your clients know it's as easy as picking a template.
Build up a portfolio, offer your services with local businesses who don't have a website or business email address. You can do all of this from home.
6. Professional Writing
This is another top rated online business that almost anyone can start – part time or full time.
If English is your first language, if you have any experience in blogging, article writing or proofreading, lots of businesses, students and website owners are willing to pay a premium for a freelancing profession writer.
You could help with academic essays, transcriptions or translations.
iWriter.com might be a good first option – I've used them before for my own sites, not this one of course : )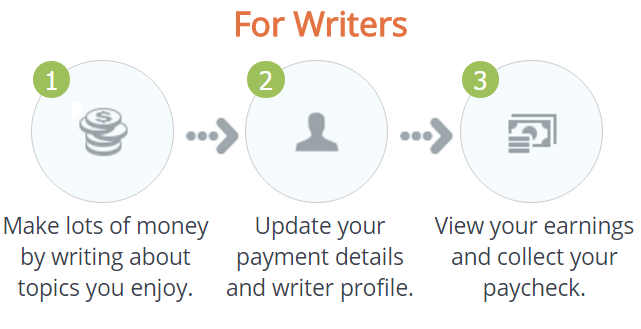 7. Cover/Resume Letter Writing
There's a great online opportunity to help people who are looking for work and applying for jobs but find it tricky to write cover or resume letters.
You could start offering your services as a resume writer. In fact, just a simple Google search lists dozons of freelance resume writing jobs. It's easy to get started.
As you build up your experience and ratings you'll be able to increase your asking price. This is something most people can start doing to start their own business online today.
8. Affiliate Marketing
For me, this is the very best online business you can start. In fact, it's the only way I earn more than a full-time income online. Here's my story.
No experience required. And with free affiliate training courses like Wealthy Affiliate, almost anyone can find online success!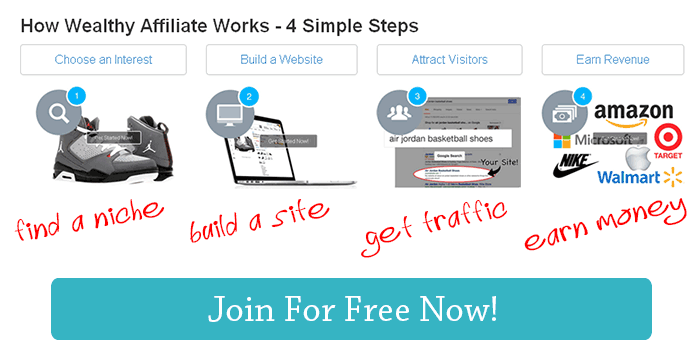 As well at the full and comprehensive training, Wealthy Affiliate offers two FREE websites, FREE domains and FREE hosting.
It's where I got my start in online business – that' why I can wholeheartedly recommend it as the best online business center to start.
With live chat, classrooms, question and answer areas and comments sections, my favourite thing is the helpful and friendly Wealthy Affiliate community.
As you go through the training and start building your online business with the action steps, you never have to feel stuck. And best of all – I will personaly coach and mentor you through the launch of your first online business.
Did I mention this was all 100% free?
These are some of the best online businesses to start today. I hope I've given you just a few ideas, tools and resources to get started.
For any business to prosper, all you need is a dream and and a willingness to make it happen.
The amount of money that can be earned by an online is limitless, the possibilities: endless and your potential customers: global.
The only limiting factor is your commitment to take action. Click here to start the Online Entrepreneurship Course and start earning money online.
Today's Assignments
1. Create Your FREE Starter Account at Wealthy Affiliate
Well done for getting this far! You've already learned so much! Now it's time to take action and actually start making money online. Are you really ready for this?
All you need is a name and an email address to start building your online business immediately.
Your first assignment is to create your free Starter account now!

2. Complete Your Profile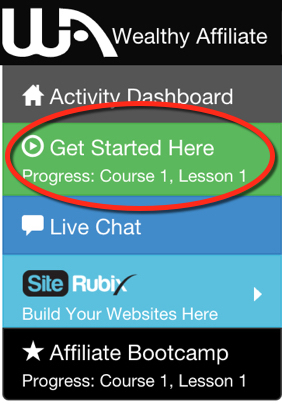 After you click this link and create your free account, you'll be taken directly to the community.
The very first thing you need to do is add a profile picture and a short description about yourself.
Let people know why you're joining and what your making money online goals are.
Wealthy Affiliate is a very friendly and social community. You'll want to have your profile filled out when engaging with the community.
After you set your profile up, I'll come by to have a quick peek and say hi. You'll see that I really DO use the program and your really CAN talk to me directly.
Then you can simple get started learning about affiliate marketing with the 'Get Started Here' training!
I look forward to working with You!
I only recommend products or services that have made me money. I can look you in the eye and say wholeheartedly that this works. Do it now. It will change your life.
I joined Wealthy Affiliate in 2014 and it was one of the best decisions I've made. I login every single day to help others just like you to grow their online businesses. Now it's your turn. 
Here's me at Christmas in a refugee camp on the Thai/Burmese border. Today I can volunteer in Thailand simply because of the income I get from the affiliate marketing business I started in Wealthy Affiliate.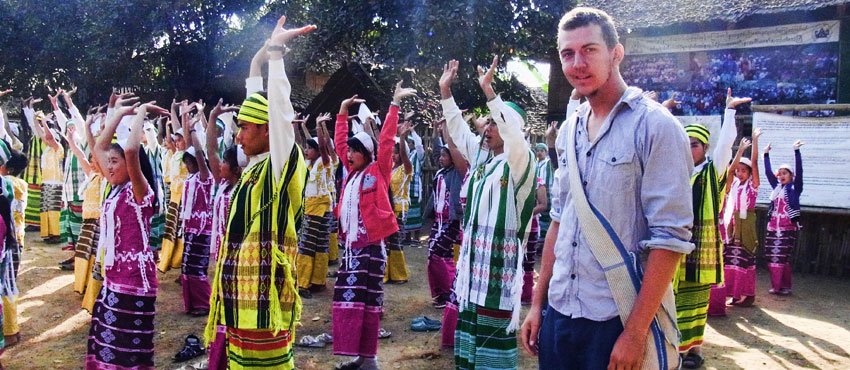 I'll be available every step of the way.
It's up to you now to complete your first assignment by clicking here and creating your free Starter account right now!

Do you have a question before you join? Leave me a comment and I'll respond ASAP!