Today we're all about how to start a blog and make money online.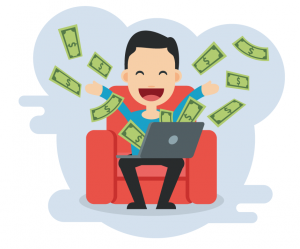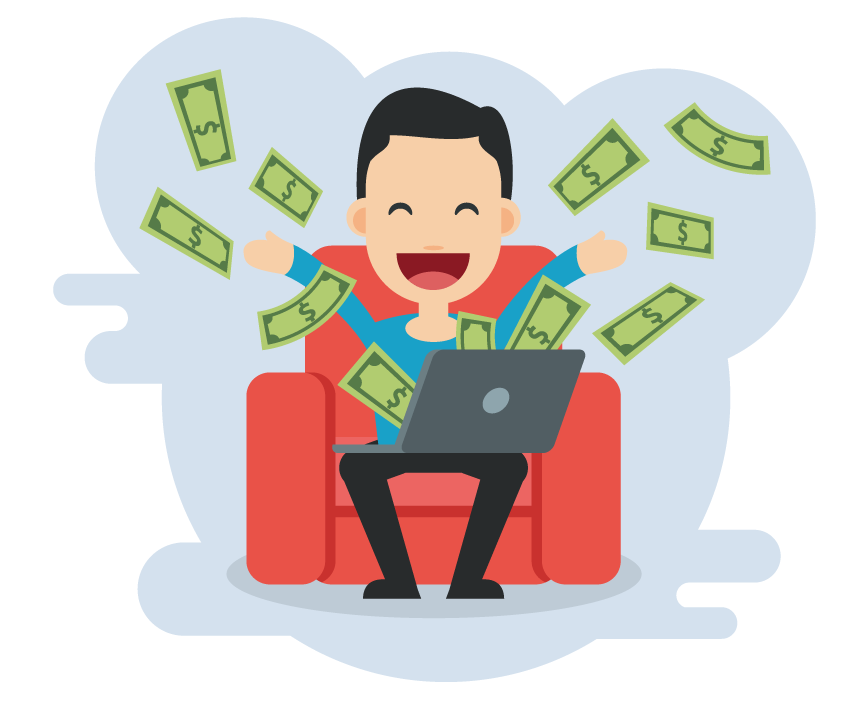 Now when talking about how to make money online people go to 2 extremes:
Either you just need to find that mystical hidden secret to getting rich quick with an automatic nightly gush of money through your letterbox.
Or you need to be the next Mark Zuckerberg with the next world-changing idea.
Of course, that elusive automatic cash generator doesn't exist and the truth is most of us will not be internet billionaires.
So, back to the real world for a second…
While there are lots of ways to earn a full-time income internet income, there's a growing tribe of online entrepreneurs out there who are quietly starting blogs and making money online.
But right now, our focus is not so much on the 'how to' of make money blogging, but rather, the 'why' you would start in the first place.
So here are 7 compelling reasons to start a blog and make money online in 2019:
1. It's way safer than your 9-5 day job
As we rapidly leave the old industrial age behind to chase the bright and wonderful information age, more and more people are waking up to the fact that job security is a thing of the past.
Go back a generation or two and chances are you'd be working at the same job right after leaving school until retirement. Today with the number of companies going bankrupt and more and mere businesses using contractual temporary workers it's not such a smart idea to bet all your money on one horse.
Learning how to make money blogging, or any other online business model for that matter is now a much safer bet.
If you can learn how to become an affiliate blogger and master the skills of online marketing and promotion, building a strong customer base in any given niche, you can work anywhere anytime and repeat this process as many times as you like.
I don't know about you but that seems a whole safer than investing all your years into a company that could fire you tomorrow.
Here are more reasons make money blogging is safer than the 9-5 grind.
2. You can transform any passion into a full-time web business
People enter the job market full of optimism and high hopes… only to find themselves working through monotonous tasks they don't care about in the least just to get through til the end of the month.
Why would you not immediately trade this in to build a web business based around something you're really passionate about? For me it's a no-brainer.
Trust me I've been there: I used to work 11-hour shifts chained to my headset in call centres arranging loft and cavity wall insulation installations and having to listen to people complaining when the guys didn't show up.
Do this for too long and something dies on the inside of you… not a good place to be in.
I wish I could talk to you face to face and implore you to let go of your false sense of job security and trade that in for the awesome opportunity of becoming a confident, self-made online business owner.
Making money blogging online means you're passionate and believe in what you do and you're changing people's lives with your online platform. Who wouldn't want that?
3. Your web business is open 24/7 on the global high street
With a blogging business, you can reach a global and growing customer base all looking for what you're offering.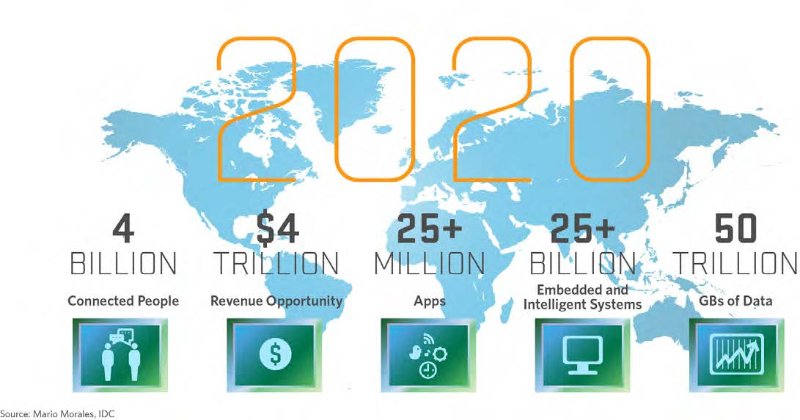 And the number of daily internet users (your potential readership and customer base) is only getting growing…
Even if you own a traditional-style business you can use blogging as a way to open this up to scale.
If you offer a particular type of service; speaking, writing, consulting, coaching… rather than limiting the potential client base to your local area, use your online business to expand your reach exponentially.
4. Avoid ridiculous start-up costs and eliminate the risk
Do you have any idea how much money it takes just to open up a local shop?
Think about it: you've got rent to pay (don't forget the first month's deposit), electric and other rates, upfront costs for stock, salaries to pay for your staff, storage costs… I could go on and on.
In sharp contrast, the cost of starting an online blogging business is less than $400 a year. Pretty much all you need is a domain, web hosting and some good affiliate marketing training.
At places like WealthyAffiliate.com you can start and run your online business blogs for just $49 per month.
Sure, there are certain things you might want to outsource further down the line once you've built a regular income, but as you're starting out, the cost is next to nothing.
5. Have the freedom to make your own life choices
Learning how to start and build successful and profitable blogs has totally changed my life.
The reason I could quit that horrid call centre job and make the move from the UK to Southeast Asia is that the income I earn from my blogs has transferred me from the financially dependent on someone else box to the financially independent.
I earn $6,000+ monthly I love the money – but more than that I love the options this opens up to make the choices I want to shape my own life. (Click here to find out how I do it)
Now I travel more, volunteer for causes I believe in and only think about what's important to me, all as a direct result of the money I make from my blogs.
6. The potential to make money is limitless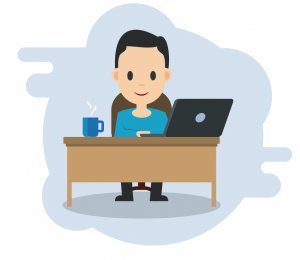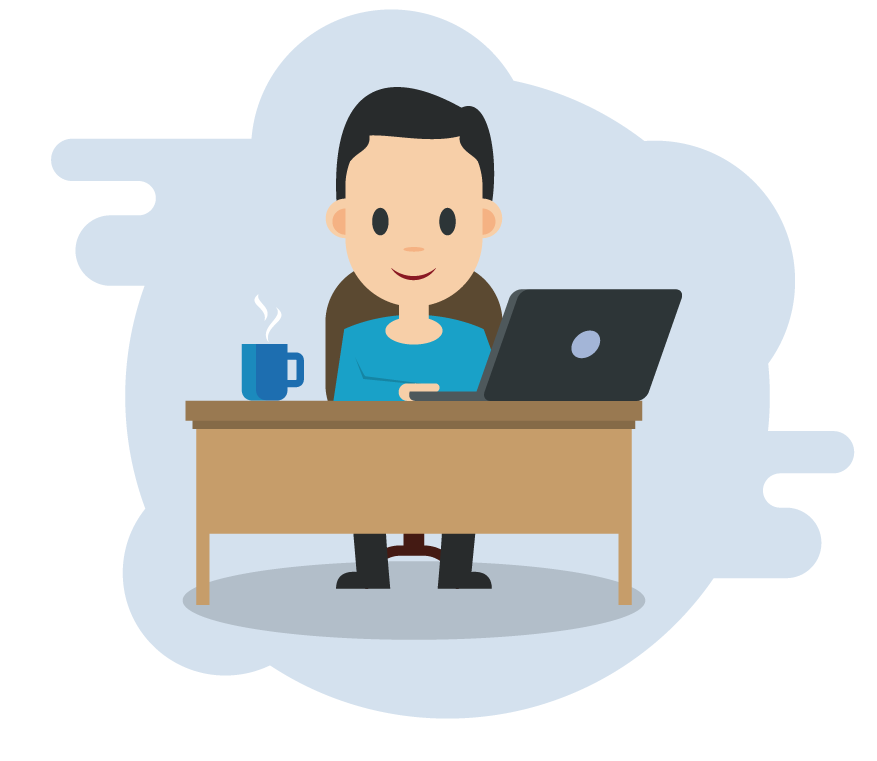 This brings me nicely to the 6th reason to start a blog and make money online: the amount of money you can earn with an online money-making blog is wide-open.
If you're an employee that gets paid according to the number of hours you put in – the amount of money you can make has a limit.
It doesn't matter how hard you work, you only have a set number of hours in a day.
Oh, and don't forget: you put the work in and get paid only once. I'm sorry but I just can't get excited about that…
With blogging, you put the work in once and get paid time and time again. You write a blog post, it's gets read thousands of times even years down the line.
(Heck I still get paid about $200 a month for a YouTube video I uploaded in 2014 and I haven't touched since.)
You put the effort and time into building an online business builder course once, like the free 10 day Getting Started Business Builder email course I made here, and it creates revenue you for you around the clock.
I like this kind of work vs. reward ratio : )
7. Through blogging you can change the world
Okay, for me this is the most rewarding aspect of becoming a full-time blogger and where making money online by blogging really shines.
Here's the thing: through blogging, you can make a difference in people's lives.
I talked more about this in my recent post: How to Start a Successful Blogging Business and Make a Difference but think about this for a second:
Let's say you start a blog about going from a processed food diet to a healthier diet. You're helping people make radical life changes. What you write about will improve the quality of life for many families.
Or let's take another example and say you're starting a fashion blog to help curvy women become more confident. You're helping people to improve their self-image and feel better about themselves when they wake up in the morning and leave the front door.
Look at my very own Make Money Online Blog as another example – here I'm all about helping people avoid the internet scams and silly survey nonsense and teaching people how to become successful entrepreneurs and build revenue generating businesses online.
These are all life-changing things your readers will thank you for.
At Wealthy Affiliate, they say that the more helpful and useful your blog is and the more people you can help, the more money you will make.
It's a complete win-win on all sides.
So why should you learn how to start a blog and make money online in 2023?
In a nutshell, starting a blog and making money online means:
You have the ultimate job security
You get to turn your passion into a full-time business talking about what you love to talk about
Your virtual storefront is open 24/7 on the world's biggest high street
You can start a risk-free business without the conventional high investment costs
You have the potential to earn as much as you want, many times over
You can build an online income stream that gives you the freedom to shape your own destiny
How does it ever get better than that? Seriously?
So what are you waiting for?
Take this free training and` we'll walk you through it.
I'd love to draw on the collective brilliance of The Make Money Online Blog readers here and ask what have I missed? What's your biggest reason for starting a blog and making money online in 2023? Scroll down and share your comments below.
Simon Crowe is on a mission to help as many people as possible kiss their bosses goodbye.
Take the free Commission Academy course to discover how to smash your online income goals and make your dream business a reality.