The 1Q app caught my attention the other day when I was browsing through some survey apps. But is 1Q a scam or legit and how much money can you really make with it?
There's mixed reviews online so I knew what I really needed to do is download the app and check it out myself.
In this 1Q app review I'm going to show you what I found and tell you whether I think its worth you downloading it or not.
Just to be clear: I'm not part of the 1Q referral program because I like to be free to give my honest and unbiased opinion.
What is the 1Q app?
People pay for 1Q to gather information from polls that they create, and 1Q pays you (the poll taker) a small amount of that money to answer these polls.
1Q stands for '1 question' and that's because this isn't a survey app where you have to take long, drawn-out surveys…
With 1Q its literally a single multiple choice question you need to answer for $0.25 or $0.50 a pop.
Another thing that made this app stand out to me was the fact you can get paid instantly. There's no silly 'virtual currency' and there's no talk of silly gift cards , its just money directly into your PayPal account – nice one!
The app is available for android devices in the Google Play Store or for Apple devices in iTunes.
You can earn through 1Q.com too but I wouldn't really recommend it as you're going to need to download the 1Q app so you can get text notifications when new questions come in.
1Q app review
One of the first things I look at when I'm going through apps are the reviews and 1Q has some decent stats.
I downloaded it on Google Play and saw that it had been downloaded over 100,000 times and has a 4.1 rating out of more than 10,000 reviews.
4.1 stars is pretty good rating, there're some complaints but so does every other app out there. Sometimes apps like this can experience a few glitches now and then so this is normal.
So I installed and opened up the 1Q app to give it a try. You have the option of signing up with Facebook which is easier and quicker so I went with that.
After that, I was asked to fill in a few details like address and phone number. You'll receive a text with a PIN to confirm your mobile number.
You're also asked what kind of questions (they call them askverts) you'd like to receive – ones for $0.25 or $0.50. Obviously we'd all choose the higher amount but by clicking on $0.25 you're going to get more questions sent to you.
When they said you only have to answer one simple question they weren't kidding. It really is easy. Here's an example of questions you might be asked:
I earned $2 over the next week or so. When I received a text notification I went straight to the app and answered right away. I wish they were more questions though because this is a really passive way to earn some extra money!

I love the way the 1Q app is designed – it feels easy to navigate and the questions are super easy to answer. It's up to you whether you want to save up your money and cash out later or just withdraw each time.
Once I get to $2 I requested a transfer of funds to my PayPal account and credit to 1Q where its due – I got the money in my account within seconds!
If you're wondering if 1Q pay out, here's some payment proof:
Overall I really like this app, I like the fact there's only one question to answer so its not time-consuming, the app is easy to use and they do pay.
My only issue with 1Q is as a money maker its passive and straightforward but I averaged at 1-2 questions per week. I wish there were more questions available because this would be a great way to earn money, but I guess this depends on where you live and what your demographics are.
If you're solely relying on 1Q then at $0.50 a week you're only going to be making $25 a year so on its own its not much at all.
If you're a fan of survey sites then using 1Q alongside the likes of Swagbucks and Opinion Outpost will help your earnings accumulate.
This leads me nicely on to what people who have downloaded 1Q complain about the most…
The most common complaint: not many questions to answer
By far the biggest thing users have an issue with is the lack of questions available…
The companies who use 1Q to conduct market research for them are looking to get feedback on a specific group of people most of the time so I guess some people will be sent more than others.
These companies are only looking for a set number of answers too so when you do get a notification telling you there's a new question available, just go ahead and quickly answer it right there whilst you have chance before they get the number of answers they need.
My 1Q earnings average out at just $1 a week so we're definitely not talking about something you can do full-time here, but to be fair to 1Q they never promoted themselves as that either.
What I like about 1Q
They send text notifications when new surveys are available
Surveys are a quick and easy way to earn $0.25
They pay you instantly
No minimum cash out limit
What I don't like so much
Not many surveys available so earnings are limited
They pay just $0.25 per survey
Very low payout rates
Is 1Q a scam or is 1Q Legit?
1Q is definitely NOT a scam, they're free to join, its easy to earn a bit of extra pocket money and they do pay out.
If you're looking to make a few extra dollars over the course of a year then this app gives you a really easy way to do that. If you're looking for more substantial earnings then this won't cut it for you.
I've reviewed a lot of these survey apps and make money online apps recently and one thing they all have in common is they have very limited earning potential.
While an extra $25 a year is going in the right direction, to make any serious difference to your bank balance you're going to need to download hundreds of apps like this and it can be very time-consuming.
This is the reason why in 2014 I learned how to create my very own internet business that generates over $6,000 in pure profit per month, 12 months of the year.
The exact same training program I followed to start making real money online is completely free to start and its specifically designed for beginners.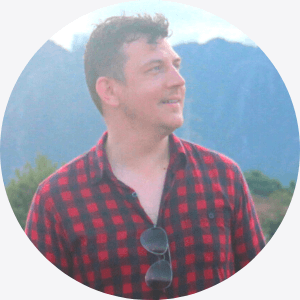 About Simon Crowe
Simon launched The Make Money Online Blog on a mission to help aspiring entrepreneurs kiss their bosses goodbye.
Get his free Affiliate Marketing Guide For Newbies to learn exactly how to make your dream business a reality.