Have you dreamed about what it would be like to make $1,000 per day online?
Would you like to make $500 in the next 72 hours as a total beginner with:
No skills?
No experience?
No website?
If so, you're probably tempted to buy Merlin Holmes' 1K A Day Fast Track course, but I'm glad you decided to check out this review first because you're going to find out who is behind it, how much it is and exactly what you get on the inside.
Then I'll end by telling you whether I think 1K A Day Fast Track is a scam or a legit program worth buying.
Who Is Course Creator, Merlin Holmes?
The man behind 1K A Day Fast Track is none other than Mr Merlin Holmes, a 15-year affiliate marketer from Denver, Colorado.
Is he a good guy to learn from?
I believe so. Since 2005, he has helped 1,000's of aspiring entrepreneurs create internet businesses from themselves, taking them from complete beginners to successful, well-paid marketers.
He's also entered internet marketing the big internet marketing of health, wealth and romance and generate a staggering $150 million in pure profits.
Now that's impressive!
Is Merlin Holmes the real deal?
Yes, I believe so.
Watch the free webinar and instead of doing what so many fake gurus do and show screenshots which are easy to fabricate, you'll see him log into PayPal and Stripe accounts to show you his real earnings.
What I like most about Merlin is that he's made his money doing what he teaches, instead of making money teaching – that's a big difference! He is clearly an established and experienced affiliate marketer who is worth listening to and learning from.
Who Is 1K A Day Fast Track For?
While I 100% believe in the money-making methods taught in this course, the truth is 1K A Day Fast Track is NOT for everybody.
It should go without saying (but I'm going to go ahead and say it anyway!) that you shouldn't invest in any course if you're not ready and willing to follow and implement what's being taught.
This means setting time out in your daily schedule to work through the lessons.
This means taking risks and doing things you've never done before.
This means having the tenacity to stick with it even if you don't see results right away.
You should also keep in mind that as well as the price of the course, you are going to be learning how to use paid ads to generate leads so you'll need to set aside a budget for that as well (more on this in a later section).
That being said, if you fall in any of the categories below then 1K A Day Fast Track might just be the course for you:
Anyone looking to start making money from home
Anyone sick of working for someone else and looking to become their own boss
Homemakers looking to supplement their household income
Bloggers or aspiring bloggers looking to build an email list
Retirees or people close to retirement looking to increase their monthly income
Affiliate marketers looking to make their first affiliate commissions
Already full-time internet marketers looking to learn new affiliate marketing and email list building techniques
What Is 1K A Day Fast Track About?
1K A Day Fast Track is a 6-week online course that will teach you how to leverage the almighty money-making power of email marketing by using simple 2-page websites to quickly build lists of targeted email subscribers you can then promote relevant products and services to.
You'll also learn how to tap into low-cost traffic sources or "2nd tier ad platforms" to find high-quality leads in a way that suits your budget.
The training program offers you a chance to attend a free 90 minutes' webinar before you actually register for the 6-week training to give you the chance of finding out more before you buy.
Check out the free webinar here >>
I've been in the affiliate marketing game for a few years now and was blown away by the effective, yet simple strategies Merlin uses to generate huge profits online. These are fresh and cutting-edge ideas anyone can take and use to get the breakthrough online they've been looking for.
I reached my goal of $1,000/day for the first time (twice!) in February last year and that was as a direct result of building my email list so I can tell you from first-hand experience that email marketing is powerful when done right.
A Breakdown Of The Training Modules
Merlin Holme's extensive 6-week course will walk you through the big income-generating concepts and exact strategies you can copy and apply to start getting results.
From how to write captivating headlines, to creating a 25,000 strong email list, to what automated emails software to use and exactly what types of products you can promote to make consistent sales.
Here's a quick week-by-week breakdown of what's covered in the training:
Week 1: 9 Lessons
Merlin kicks things off with a general welcome video that gives you a sneak preview into what's to come and general instructions on how to find your way around the members' area.
Then he wastes no time in drilling down deep into the practicalities of setting up your ClickBank account, getting your affiliate links and earning your first commission.
Week 2: 9 Lessons
In Week 2, Merlin shares his most powerful list building techniques, including how to use and set up yes or no answer polls and creating your first sales funnel and landing pages.
Everything is done over-the-shoulder so you can literally follow along step-by-step and copy what he does.
Week 3: 9 Lessons
Now you have everything in place, now is the time to create your first profitable email campaigns. In this module, Merlin will give you tried and tested email templates you can use to convert your subscribers into buyers.
Week 4: 5 Lessons
This module gives you an in-depth look at how to find the best offers to make money with ClickBank and other affiliate networks, as well as the expert tips and tricks to give you that competitive advantage.
Week 5: 4 Lessons
Success with affiliate marketing is as simple as this:
Affiliate Offer + Traffic = $$$
Put in another way, the more traffic you can send to your landing pages and affiliate links, the more money you can make!
Which is why Week 5's training is all about mastering the traffic game and getting tons of people who need what you're offering sent your way.
Week 6: 5 Lessons
By now you've probably made your first commission and are well on your way to becoming a full-time affiliate marketer.
In Week 6, Merlin takes things up a notch and shows you how to find even more affiliate products to promote as well as how to create a medium to long-term plan to grow your business to scale and take your earnings to the next level.
Overall, this is an excellent course and to be completely honest with you, it's the best program out there that I've seen in 5 years that shows you what you need to know about email marketing from start to finish.
How Much Is 1K A Day Fast Track?
At the time of writing, full lifetime access to 1K A Day Fast Track costs just $997.
It also comes with a no questions asked 30-day money-back guarantee so if you're not 100% satisfied you can get a full refund.
You can also opt to pay via PayPal Credit to give yourself 6 months to pay it back free of interest.
Is it worth it?
In my view, yes absolutely. One student paid for his in 48 hours using this method.
What I would say though is that you should only ever use the PayPal credit option if you're completely sure you'll be able to pay it back.
It's also worth keeping in mind that to start implementing the strategies of this training program you are going to need to invest in a domain name (approximately $13/year) and sign up to a ClickFunnels subscription at $97/month.
Finally, as you're learning to generate traffic through paid ads, you are going to need to put aside money for an ad budget.
A Cheaper (But High-Quality) Alternative
If $997 is too much for you right now then there are cheaper alternatives out there, the best one being Wealthy Affiliate; the ultimate affiliate marketing platform that will teach you everything you need to know about email marketing, social media marketing, content marketing, YouTube marketing and more.
Wealthy Affiliate is my all-time top recommendation for beginners because they're an all-in-one platform. This means when you become a $49/month Premium member you'll get all the training, website builders and domains, keyword research tools and community support under one roof.
And the best part?
With Wealthy Affiliate's Starter membership you can get started for free.
Can You Really Make 1K A Day With 1K A Day Fast Track?
I think it's very bold to promise anyone $500 within 72 hours if they sign up to your program. The fact is, nobody can ever guarantee that.
What I do know is that if you follow the methods as they're laid out in the training you will see results. Whether you go on to make $10, $1,000 or $10,000, of course, you're going to have to put in the work first, but with the expertise, training and support you're getting here, I think you've got a pretty decent shot or making it work.
Is 1K A Day Fast Track A Scam Or Legit?
Despite the pretty audacious earnings claims, I've watched every minute of Merlin Holme's training course and I think he does an amazing job at laying it all out.
1K A Day Fast Track is a legit course capable of making you money ((only if)) you have the passion and work ethic it takes to succeed.
More Helpful 1K A Day Fast Track Reviews
If you're looking to buy 1K A Day Fast Track and have any questions, then go ahead and ask them in the comments below and I'll get right back to you.
Already signed up? What do you think? Good or bad, a lot of people would love to hear about your experience!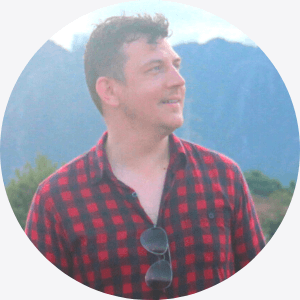 About Simon Crowe
Simon launched The Make Money Online Blog on a mission to help aspiring entrepreneurs kiss their bosses goodbye.
Get his free Affiliate Marketing Guide For Newbies to learn exactly how to make your dream business a reality.