Jason Fulton's first solo product is introduced to be the "brand new method" in starting a business online. But is Profit Whirlwind legit or just another rebranded scam? Find out the truth in this tell-all review.
Who wouldn't want to earn 1,195.57 in just 3 days? And while it can bring dollar signs in your eyes, hyped-up claims like these are most of the time, if not all, just too good to be true.
So before you bring out that wallet, find out if Profit Whirlwind is worth every buck you'll shed.
Profit Whirlwind Review At A Glance
About: Jason Fulton's email marketing course on how to market affiliate products.
Price: $7 for the front-end. A total of $168 for 4 upsells.
Pros: Has a 30-day money back policy.
Cons: Not upfront about the upsells, hyped-up claims, and owner is a serial product creator.
Verdict: Profit won't come swooping down your bank account. It's a low-quality email marketing program you shouldn't try

What Is Profit Whirlwind?
Profit Whirlwind is a set of email marketing training courses that claim to help you make four digits in just 3 days. Jason targets newbies saying it's a course that will help them make money online without prior knowledge.
The hype includes earning $3,800 per week or $14,383 per month without needing an extensive email list.
What can you get in the product?
Step-by-step training on how to get started using Profit Whirlwind to make money
Bonus 1 (Payday Tornado) which is a funnel technique training on how you can increase brand awareness
Bonus 2 (No List Method) where he teaches how you can make affiliate commission without an email list
Bonus 3 ("Real-life" Case Study) where Jason shares how he made more than a thousand dollars in just 3 days
Bonus 4 (Copy And Paste Method) which claims to help you make $500-$2,000 on autopilot
Bonus 5 (Private Facebook Mastermind) a Facebook group created by Jason so you can connect with other students
If you've tried get-rich-quick schemes before, you've probably noticed that most products that claim to have bonuses also come with upsells.
Making money online isn't complicated…
This video will show you exactly how to get started. Tap to watch now »
Upsells are annoying. At first glance, you'll think you only have to pay a cheap amount ($7) to use a product but then as you register, you'll be flooded with upsells before you can access the members' area.
For Profit Whirlwind, here are the upsells you have to beware of:
Upsell 1 – DFY campaigns for $17
Upsell 2 – additional training on how to gain more traffic for $27
Upsell 3 – quick WarriorPlus and JVZoo products approval so you start promoting them to earn a commission for $27
Upsell 4 – another affiliate marketing method to increase your income to $100 and more for $97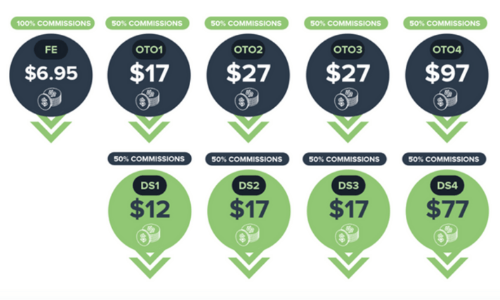 As a newbie, knowing how to make money online can be a lot confusing. You don't know what's legit and what's scammy because you'll always be presented with products claiming to be "the legit way to make money fast" kind of schemes.
Without experience, knowing which one works and which one doesn't can only be determined long after you've been duped.
So if you're a newbie, I'll give you a bigger picture of who Jason Fulton is.
As I've said earlier, Jason is the kind of guy who has an addiction to launching products every now and then.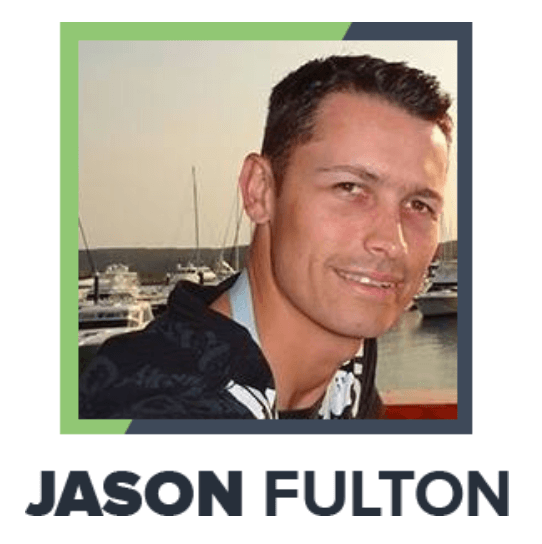 He's the same guy behind TraffixZ, FastProfit Jacker, and Profiteer.
He loves the churn and burns technique and he always peddles rehashed half-baked schemes knowing there will be a never-ending stream of people desperate to fall for their claims.
Now if you ever see positive reviews about their products, just know that there are a whole clan of affiliates ready to make people believe every scheme they make is the next big thing you should grab with both hands. So basically, I'm telling you to keep your guard up when you ever come across these kinds of reviews.
How Does Profit Whirlwind Work?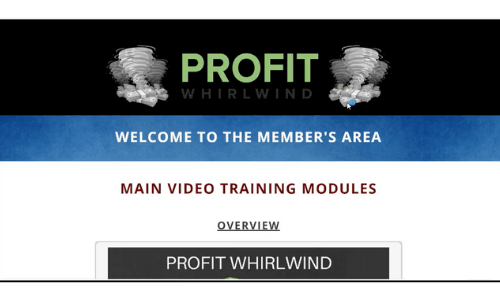 Being an email marketing course, Jason Fulton teaches:
How you can find affiliate products from WarriorPlus that converts well
How you can get approved to acquire affiliate links
How you can make emails convincing subscribers to buy.
Jason also shares how he made money using the method and how you can build an email list with paid and free traffic. Funny because earlier in his training video he said he'll teach how you can convert from email marketing without making an email list.
Here's the kicker:
Profit Whirlwind doesn't teach how you can get traffic to your landing page. You'll have to head on to his other course Profit Tornado.
But does it really work?
Honestly, I don't believe newbies can make $1,000 in just 3 days working 30 minutes per day.
Profit Whirlwind uses free methods. One thing I know about free methods is that it takes time before it can get results.
SEO for example takes 3-6 months before you can see a trickle of traffic coming in.
I'm not saying earning a hefty income in such a short time is impossible. I'm saying you have to have an extensive and established email list for it to happen and that takes experience.
If you want it fast, you can always turn to solo ads. But I won't recommend it to newbies. It takes trial and error to see what works which means a lot of costs. Most times, the cost will be bigger than the sales in this case.
Another thing, you'll be using done-for-you campaigns. In truth, DFYs won't take your business to the next level.
Here's how it really works:
Real people will only engage when you have valuable content. Only by seeing the value will people be moved to buy.
DFYs on the other hand are just generic hypes where people can't gain anything from. And if these people are in the email list, most likely they've seen a whole lot of scummy campaigns before, so they won't bother checking out another one.
This means the bounce rate will be too high so Google will end up not trusting your page or site. So, people won't notice your site, you won't get visitors. Without visitors, no one will take a look at your products so ultimately, you won't make a sale.
Pros Of Profit Whirlwind
The training is easy to follow
There's a 30-day moneyback guarantee
Cons Of Profit Whirlwind
There's no free trial
Jason doesn't disclose the upsells early on
It's not really a brand-new method
The method taught won't work for a long-term business. Long-term businesses need a website and Profit Whirlwind doesn't teach how to build one.
Overly hyped claims
Is Profit Whirlwind A Scam?
I don't have enough evidence to say it is. It has some red flags, but they're not completely deal breakers. Profit Whirlwind does give the email marketing training it promises so you get what you're paying for.
But I really think Profit Whirlwind will only work if you already have a lot of email subscribers because they will be your target market who you'll pitch to. The more subscribers, the more chances of landing a sale.
If you don't have a list yet, you really can't make a thousand dollars in just 3 days. It can take months, even years for that to happen.
If you're a newbie on a tight budget, I won't recommend this to you because you'll end up spending more than making money.
Profit Whirlwind Review Closing Thoughts
Profit Whirlwind is not that all scammy but it's not the most effective method for beginners.
Other than that, email marketing requires you to connect with your subscribers so you can make a more credible pitch. Gaining their trust takes more than 3 days. Let alone building a high-converting list.
If you rely on solo ad vendors, you can't get any assurance most of it will convert. You won't even know for sure they're interested in your niche. Plus, the people on the list probably receive hundreds of marketing emails a day so instead of reading it, your email goes quickly to the junk folder.
Another thing, email marketing requires you to come up with new campaigns every now and then, after you've sent it you can't reuse it anymore unless you want to risk losing more of people's interest.
I personally think any captivating content is worthy to be posted somewhere so anybody interested can access it anytime. So instead of going to them, people will come to you for your content.
I think this is the best strategy for affiliate marketing. You build a website and pack it with high-quality content. You'll have more reach and your content won't be put to waste.
Plus, as I said earlier, having your website will work for the long-term so the time and effort you'll put into it won't be put to waste.
If you want to learn more, you can check out this Wealthy Affiliate review to know how you can access the first few free training lessons.
How I Make A Living Online?
After years of working in call centres I finally figured out how to create a 5-figure monthly passive income stream and become financially free.
Thanks to the right training and a lot of hard work I kissed my old boss goodbye and booked a one way ticket to Thailand.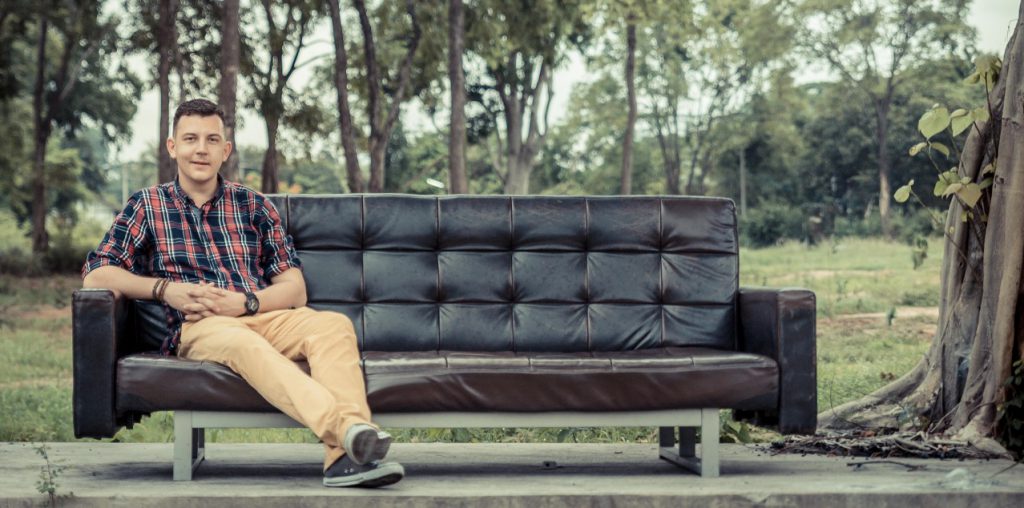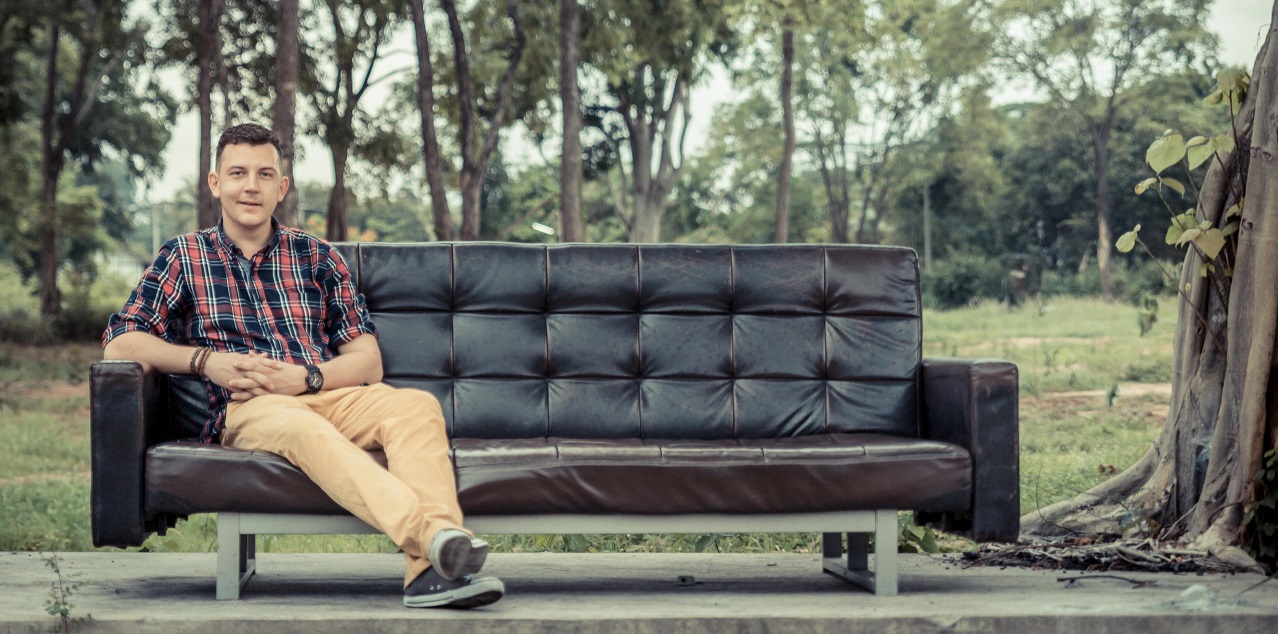 So if you're serious about building a thriving online business, click here for the exact step-by-step formula I follow.
Do You Think Email Marketing Still Converts Well?
A few years back, email marketing can greatly help scale business. But do you think there are better strategies that work now? Share with us your thoughts, we'd love to hear from you. Just drop your thoughts In the comments section below.
Simon Crowe is on a mission to help as many people as possible kiss their bosses goodbye.
Take the free Commission Academy course to discover how to smash your online income goals and make your dream business a reality.