One Opinion is a site that says you can earn cash by giving your opinion, but is One Opinion a scam not worth bothering with or is One Opinion legitimate enough to invest your time in?
That's exactly what you're going to know by the end of this review.
I get a lot of comments from people who automatically turn to survey sites as THE solution to earning extra cash online when in fact, they're one of the lowest paying and time-consuming methods out there.
Websites like Inspired Opinions, Opinion Outpost and Product Report Card make you fill out long, boring surveys for less than $0.50 – $1 an hour.
This works out at way less than the minimum wage!
I see people brag on Facebook about earning $10 in 3 months and I'm like "What?!"
On what planet is this ever considered worthwhile and legit?
I tried survey sites, direct marketing, you name it I did it, until I learned how to earn $6,000 a month online by following this training program right here.
This is one of the biggest reasons I quit wasting my time with sites like this, you'd have to sign up to 20 of them and spend 50+ hours a week to try and get a part-time income and still you'd struggle.
That being said, let's take a look at One Opinion and see if they do any better.
What is One Opinion exactly?
OneOpinion.com offers people the chance to sign up for free and receive email notification/invites when new surveys become available.
The surveys come from market researchers looking to get honest feedback from consumers. Whether you're eligible for a survey or not depends on what kind of target audience they're looking for.
One plus about this site is you can choose to get paid via Visa debit card or PayPal.
Like most survey sites, Inspired Opinions uses a points-based system and you can only cash out if/when you reach the 25,000 points mark.
10 points is $0.01
100 points is $0.10
1000 points is $1.00
I'll be honest with, Ireally don't like points-based systems and the only reason these low-paying survey sites would use them is to make you think you're earning more than you actually are.
I'm sure you'd agree, working for an hour for 1,000 points sounds way better than spending 60 minutes of your life working for $1.
Sign up was quick and easy
To sign up to One Opinion you need to be at least 18 years or 13 years+ with your parent's consent.
The sign up process is easy and straightforward enough. You just enter your name address and date of birth, agree to the terms and conditions. You'll get a welcome email in your inbox and you're good to go.
Oops, no surveys today
All fired up and ready to go, I got inside the member's area but guess what? There's no surveys to take.
They simply tell you to try again in a couple of weeks when hopefully they'll be more available. This could be down to companies getting their consumer feedback from social media sites or my demographics don't match up with the kind of person they're looking for.
Either way, this clearly isn't a big income earner. In fact, there's no money to be made for me here at all!
Website glitches might mean you don't get credited for your work
I can think of nothing worse than sitting at your computer working your way through a mind-numbing survey for half an hour only to find out the very points they pay you don't appear in your balance.
This seems to be the number recurring issue for this survey site and yes, it seems that when customer support get round to reviewing your account, they do credit your points, but this is yet more work on top of finding, qualifying and completing the surveys to begin with.
One Opinion reviews
One Opinion score a 3.2 out of 5 stars on SurveyPolice.com out of 140 user reviews. On TrustPilot.com they score a 4 out of 5 stars.
Most users seem satisfied with how the site runs and it looks like One Opinon pay out when they say they're going to. Overall, this is definitely not the worst paid survey site I've come across.
Your biggest issue here, aside from the technical glitches, is going to be a) Finding surveys in the first place and b) qualifying for those surveys.
The low payouts will also mean it's going to take you a few months to get to the minimum withdrawal amount, so if you're needing cash fast, this is not the solution for you.
Is One Opinion a scam? No, BUT…
Inspired Opinions is not a scam. They do pay out and despite the lack of available surveys, they are safe and legit. I've seen better survey sites like Swagbucks, but I've also seen far worse.
Should you become a member and use it to try make some extra money?
To be completely honest, doing online surveys will never earn you more than minimum wage. At best, you can earn $5 – $10 a month through this site and you definitely can't rely on it for even a part-time income.
What I would do if I were you
If you're serious about finding a legit way to make money online then forget wasting hours of your life on these silly survey sites for a few cents an hour and instead focus your efforts to start a legit internet business you can earn a passive monthly income from.
I followed this brilliant (and free) beginners training course that I think you'll want to check out. It will take you by the hand and guide you through building a real online business step-by-step.
You'll need to work at it and give it time to grow, but the profits you'll get from it are far higher in the medium-term.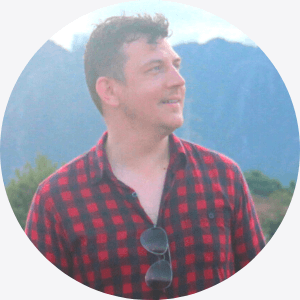 About Simon Crowe
Simon launched The Make Money Online Blog on a mission to help aspiring entrepreneurs kiss their bosses goodbye.
Get his free Affiliate Marketing Guide For Newbies to learn exactly how to make your dream business a reality.