InfluencerCash.co was only registered in April 2019 and already we're seeing their spammy-looking links spring up all over the web.
At a glance, this site looks like a perfect way to earn an extra few hundred dollars a month from the comfort of your own home…
That's because we're told you'll get paid silly amounts of money for sharing links and referring friends – but is Influencer Cash really legit or is it a scam not worth getting involved with? That's exactly what you'll find out in this Influencer Cash review.
Let's take a look…
Influencer Cash Review (Quick Overview)
Product Name: Influencer Cash
Product Description: Data Phishing Scam
In a nutshell:
The fact you are reading this review shows you have your suspicions about this program and I can confirm that, unfortunately, your suspicions are correct – Influencer Cash is time-waster of a scam.
Sign up to this site thinking you're in for a big payday and you're in for a huge letdown!
As I'll prove in this review, everything you are told on their website is false and deceptive to the core. Under no circumstances should you sign up and give this fraudster your personal information.
Legitimacy -

1%

Potential Earnings -

1%

Trustworthiness -

1%
Cons
Fake earnings claims
Fake business model
Fake testimonials
Mystery owner
No-one has ever been paid
Wanna Make Money Online But Sick Of Scams?
Influencer Cash Review
What Is Influencer Cash, Exactly?
Influencer Cash calls itself the #1 monetisation network that pays you up to $200 a day for using social media. They say by working with leading brands like Target and McDonald's, they can pay you handsomely for inviting your friends and family to join their site.
We are told the only reason they can pay you a $25 sign up bonus, $2 per click and $10 per referral is because of the ad revenue generated by the traffic you send to their site… the only problem is that there are actually no ads on their site anywhere!
I always think if something doesn't make sense it's because someone's trying to pull one over on you. The fact there are zero advertisements anywhere on the site raises the question:
Where are they getting the money from to pay you?
This is a huge warning sign this site is not to be trusted… I mean sure, it's free to create an account but that doesn't mean you can't still be scammed…
I've reviewed a lot of fake work from home opportunities in my time and Influencer Cash reminds of other phishing scams I've exposed recently like:
They're all free to join, all over a $25 sign up bonus and a $10 commission for every friend who joins the site through your link, but none of them ever payout.
In fact, sites like Influencer Cash never stay around for long. Pretty soon the complaints start rolling in and the site gets shut down.
$35 Million Paid Out In Just 90 Days…?!
We're told the way you make money with Influencer Cash is by following a simple 3-step process: you join by filling out your details, get access to a unique link you can use to promote the program to others in places like Facebook, Twitter and YouTube and then you cash out your earnings.
On the website, you'll see them boasting about how they've paid out a total of $35 million to 155,000 members, except after doing a bit of research I've discovered that the InfluencerCash.co website was only created in April 2019, less than 3 months from the date I'm sitting here and writing this review.
They also tell us that the average member makes more than $2,000 a month. Now that's impressive! But where is the proof?
Well, the only proof we're ever given is in the form of members' testimonials like this one where Cristina has apparently earned a whopping $10K+since she joined:
But as you can see, this is a 100% fake testimonial made using random stock images from the web to fool you into thinking this is a legit program.
The truth is you will never see any real success stories or payment proof from Influencer Cash members because they are never, ever going to pay you.
Yes, you'll see your balance and number of referrals go up but try and cash out and that's when you'll know you've been lied to.
The withdrawal limit is set at a whopping $200 so that you're forced to keep spamming links on social media to try and recruit as many other people as possible.
By then it's too late – you've already done the fraudster's work for him for free… and he's laughing all the way to the bank.
Will The Real Influencer Cash Creator Please Stand Up?
Yet another huge red flag for me is the fact that at no point are we given any indication as to who is behind this work from home program. I scoured the website high and low and there's no name, no company information, nothing.
Why should this concern you? Because the owner of a legit site would be more than willing (if not proud) to stand by their program, especially if members are getting the kind of results we're told they are.
Instead, the Influencer Cash creator purposefully chooses to mask his true identity behind a cloak of anonymity while asking you to hand over your name, address and PayPal details.
He will then use this to create lists of people interested in making money online and sell them for top dollar to email spammers looking to promote their latest get-rich-quick schemes.
More Helpful Influencer Cash Reviews
Final Verdict: Is Influencer Cash A Scam?
To quickly recap:
Influencer Cash promises to be the proven quick and easy solution to your money-making worries for doing next to nothing.

We're told your earnings will come from sponsor's advertising, despite there being no ads anywhere on the site.

Not a single person requesting a withdrawal has ever been paid.

The only 'payment proof' we're offered is in the form of bogus testimonials made with random stock images.

We haven't the faintest idea who the mystery man behind this program really is.
After signing up and seeing everything for myself, I can confidently say yes, InfluencerCash.co is a scam you're better off staying away from. This is a program specifically designed to make money for its creator only.
Anyone who falls for the hype and tries to follow the instructions given inside the members' area is only setting themselves up for failure.
Suffice to say, do NOT sign up and do NOT waste your precious time on this junk.
Read This And Never Get Scammed Again
I'm sorry Influencer Cash turned out not to be the golden opportunity you've been looking for but I'm here to tell you not to lose hope just yet…
There are literally 100's of legitimate ways to make money online, the problem is there is no end of unscrupulous characters out there, ready and waiting to take advantage.
After years of searching and falling victim to way too many scams, I finally made a breakthrough with a legit training platform that showed me exactly how to generate more than $7,000 per month – enough for me to quit my UK call centre job and buy a one-way ticket to Thailand where I've been ever since.
That training platform is Wealthy Affiliate and here's my in-depth review.
Since 2005, they've been teaching aspiring entrepreneurs like yourself how to build a lucrative online business that will provide for you and your family for many years to come.
This program isn't for everybody though…
There are a couple of things you need to know before you get started with the training:
1) It takes TIME
It took me 2 weeks to make my first sale and 12 months to replace my full-time income. For you it might be quicker or take longer, it all comes down to your schedule and drive to succeed.
2) It takes WORK
But it's so worth it! With an online business that's open for business 24/7 and reaching a truly global audience, the sky is the limit when it comes to how much you can make.
And the best part?
With Wealthy Affiliate's free Starter membership you can create your free account and see if it's a right fit for you without ever getting your wallet out.
Comment Below If You Have Any Questions!
Has this review saved you hours of time you would have wasted if you joined Influencer Cash? Let me know in the comments! It's always great to hear the work putting reviews like this together hasn't been done in vain.
Do you have any questions at all about generating an income online? Reach out below and I'll do my utmost to help you out any way I can!
Stay safe! 🙂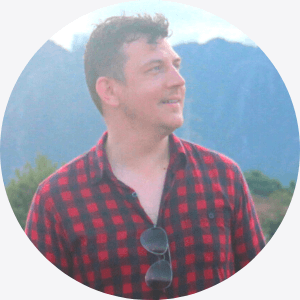 About Simon Crowe
Simon launched The Make Money Online Blog on a mission to help aspiring entrepreneurs kiss their bosses goodbye.
Get his free Affiliate Marketing Guide For Newbies to learn exactly how to make your dream business a reality.