Here's the thing:
When you're looking for a way of making money online that actually works, it's almost impossible to know who to trust.
That's why, in this Cash Website Success review, I will do my best to answer the questions you're probably asking yourself right now.
Things like:
And just so you know, I'm not an affiliate of Cash Website Success. I write this review to help people like you avoid time-wasting, money-sucking scams.
If you're short on time, here's the bitesize version of what I found out:
Cash Website Success Review At A Glance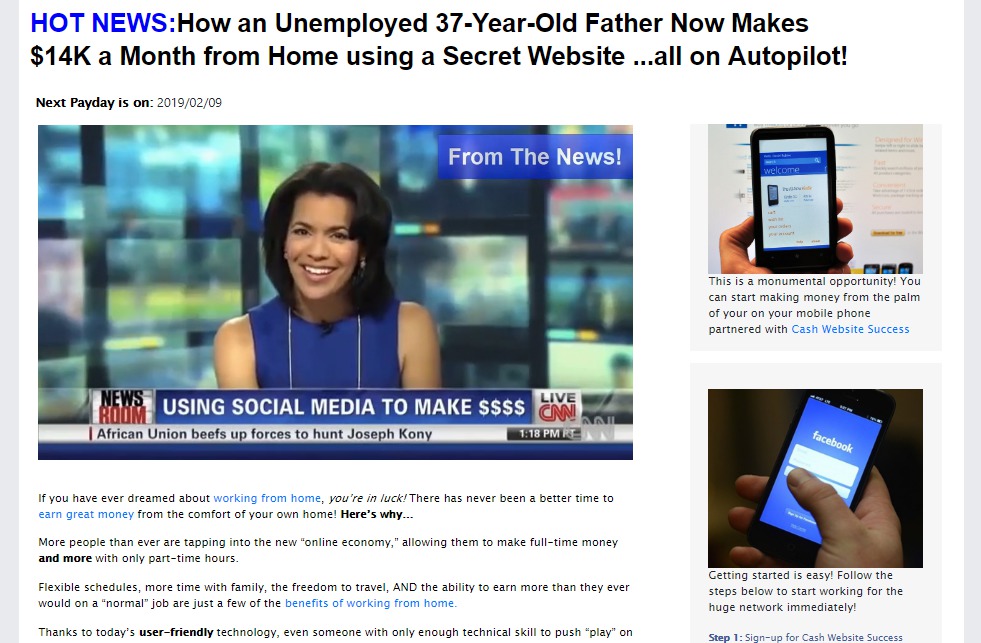 Name: Cash Website Success
Websites:
https://mswsupforsnews.pw
https://systemsmswveg2.pw
And many others…
Created by: 'Willy Hancock' (fake name)
Price: $47
Summary:
Cash Website Success is a scam being promoted heavily right now through emails sent by money-hungry scammers eager to extract cash from you.
The dozens of cloned Cash Website Success sites currently littering the web all use highly deceptive and manipulative sales tactics to draw you in with the idea of fast and easy money.
The sales video is full of fake testimonials, fake earnings and made up names. They make big and bold promises even their own disclaimers don't support.
It doesn't get much scummier or scammier than this folks and I'd strongly advise you stay away from this scam and anyone who's promoting it.
Rating: 1/100
Recommended: No
Wanna Make Money Online But Sick Of Scams?
What Is Cash Website Success?
According to email spammers, Cash Website Success is a way to exploit a hidden Amazon loophole to make money from home.
You'll find identical landing pages across multiple sites all claiming you can make $500 a day for doing next to nothing.
They make all kinds of crazy income claims like all it takes is 'one click' to get money pouring into your bank account.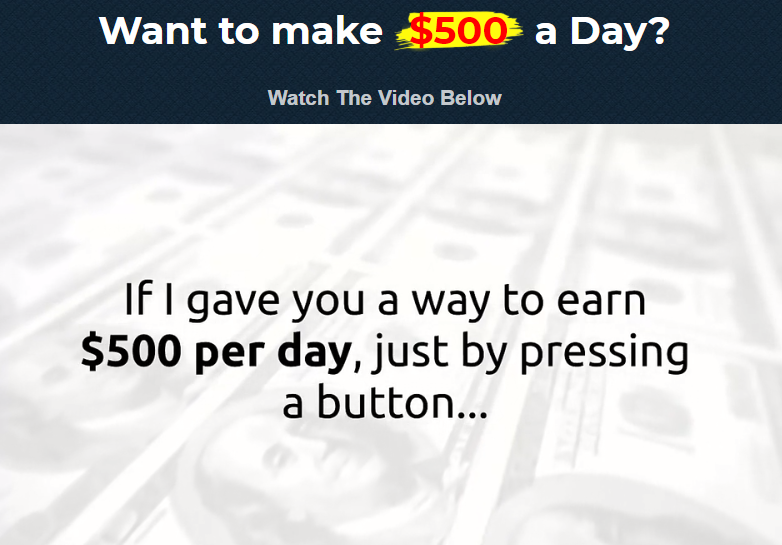 On the surface, Cash Website Success looks like a legitimate news article site with CNN clips talking about work from home jobs, though notice they never mention Cash Website Success by name, not even once.
The site's been cleverly designed to entice you to click on any of the links (they all lead to the same page) and hand over your email address.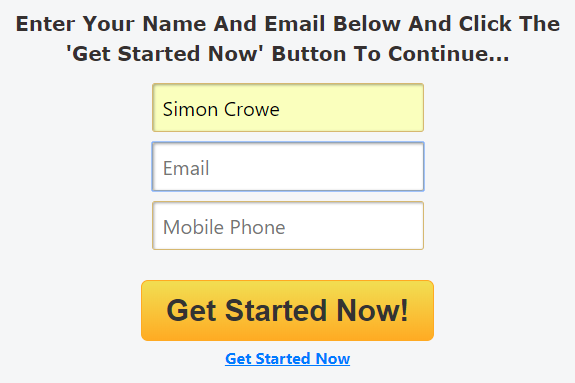 From there you'll be taken to a second page with a video showing cruiseliners and private jets and asked to pay up a $47 sign up fee.
They can't even get the name right on the signup form, this so-called money-making opportunity is under so many different names now they've lost track:

Is Cash Website Success A Scam?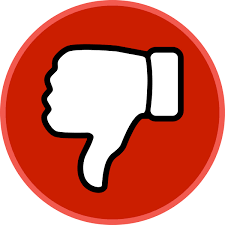 Should you pay the fee and give Cash Website Success a try?
I really wouldn't if I were you.
Is Cash Website Success a scam?
Yes it is and I'm going to show you why.
I know the idea of making $500 a day at the click of a mouse sounds good, but these guys are blatently lying to you. They just tell you what you want to hear so you'll buy what they're peddling.
Don't fall for it!
4 Red Flags That Prove Cash Website Success Is A Scam Without A Shadow of A Doubt!
1. Cash Website Success = An Old Scam With A New Name
I'm not exaggerating when I tell you there are dozens of websites promoting the Cash Website Success scam right now, all with the same layout and video.
Whoever is behind this site (and we have absolutely no idea who that is by the way) is a serial internet con artist also responsible for scamming people through: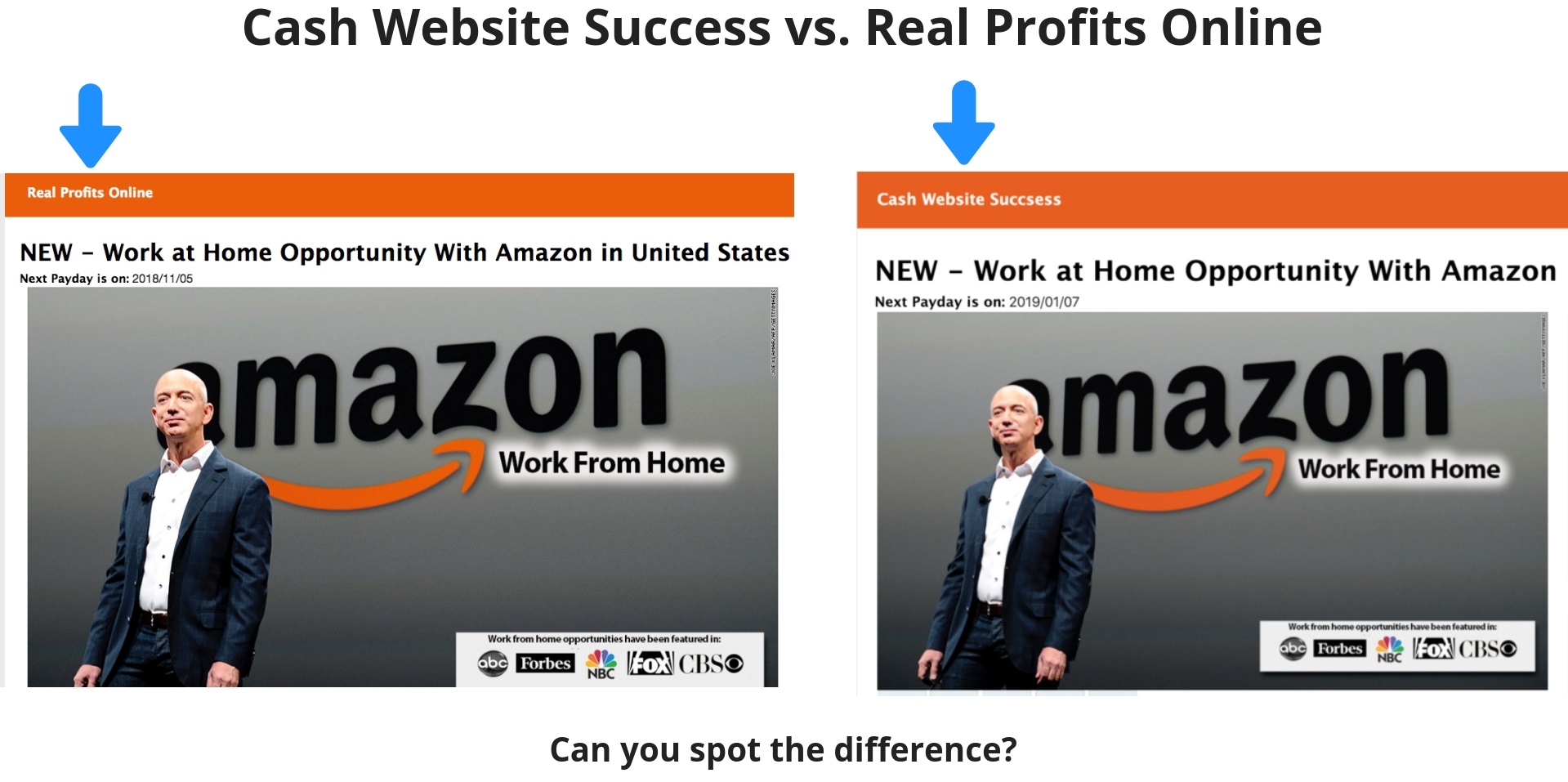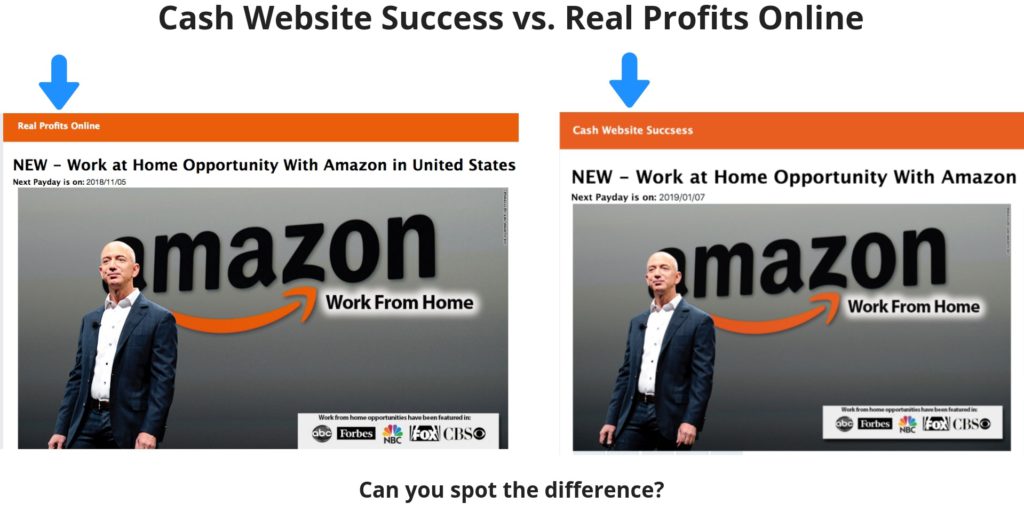 2. They Use Fake Ass Testimonials
No matter what site you land on, you'll find these same phoney success stories given by Fiverr actors who are paid $5 to $10 to say whatever they're told to say.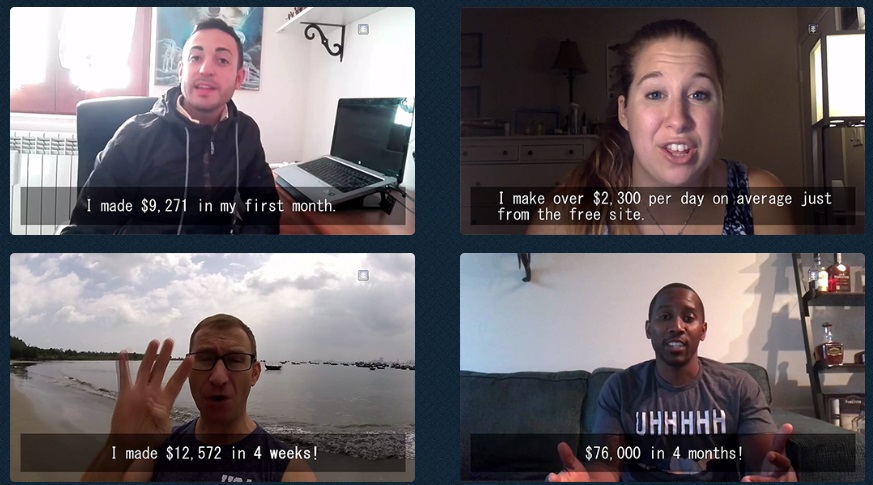 If this program was legit then they'd be no need to hire actors to give you phony success stories to make you think you'll get results.
Instead of seeing real members earning real money we're just drip-fed hype and lies.
3. They Use Fake Scarcity Tactics
On the sales page, you'll see countdown timers and pop-ups telling you to register for your spot quickly before the time runs out: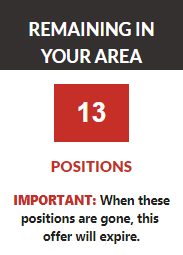 This is all just a ruse set up to make you think this is a unique, once-in-a-lifetime opportunity that's not to be missed.
Go to exit the site and you'll be told you'll regret it because next time you try to register the site will no longer be available.
Again, this is complete rubbish. The site's been up for months and will stay up to scam as many people as possible… until reviews like this expose them for what they are and they up shop on a new site with a new name.
4. Cash Website Success Is 100% Pure Fiction
Their words, not mine.
If you're thinking I'm the only one saying everything on the Cash Website Success website is fake, check out what it says in the small print hidden in their website footer: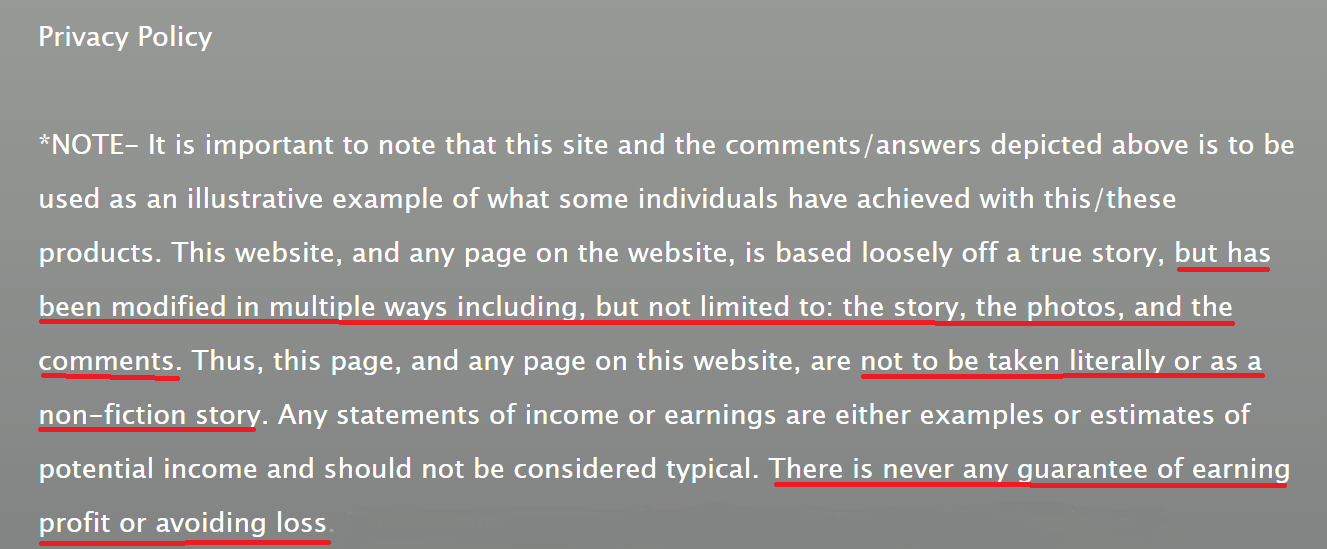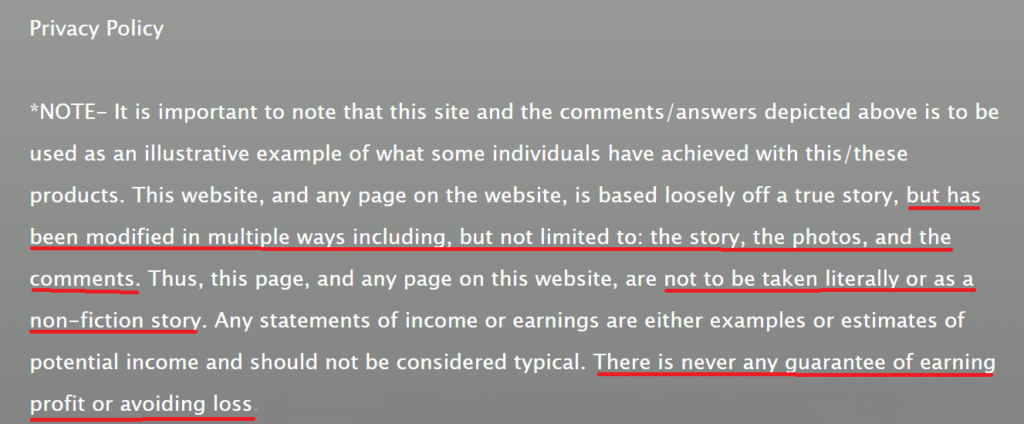 Remember those guarantees of earning $500 a day?
Take their advice and do not take these claims seriously.
Read This And Never Get Scammed Again
Some of you won't like what I'm about to say, but I'm going to say it anyway:
Internet scam artists have planted the seed in our minds that making money online is instant and effortless so we buy whatever 'profit system' or 'money-making machine' they happen to be selling that day.
If you really want to be successful online you're going to have to shift out of the 'get-rich-quick' mentality and instead focus your efforts on building a long-term and sustainable online business.
Can you make lots of money through the internet?
Yes, the potential to earn online is ENORMOUS. I made $1,200 in ONE day.
Will you have to work your ass off to get there?
Yes, it takes MASSIVE ACTION to become successful at anything!
Will it take time?
Yes, you could be putting effort in for months before seeing any results.
Is it worth it in the end?
Absolutely, YES it is!
I'm just being honest with you because you deserve to know the truth. I could easily tell you "Yes you can make $500 a day for doing next to nothing" but we both that's not actually going to help you.
Trust me, I've been working full-time online for five years now and reviewed hundreds of so-called make money online programs and here's what I know:
Get-rich-quick schemes simply do NOT exist.
If you don't believe me, feel free to keep paying out for the latest 'revolutionary profiting pumping systems', keep getting scammed and keep wasting your time and money to get nowhere.
On the other hand, if you're tired of scams and desperate for life-change and you're ready to build a real online business check out this free training course for beginners.
With step-by-step lessons and community of like-minded entrepreneurs achieving success, you'll have all you need to find true financial freedom (for real).
Questions Or Thoughts?
Are you sick of being scammed, or almost being scammed by hyped-up products like Cash Website Success? Have you tried so-called make money online programs and ended up disappointed or even worse off than when you started?
Scroll down and send me a message in the comments.
Simon Crowe is the founder of The Make Money Online Blog and is on a mission to help as many people as possible kiss their bosses goodbye.
Get his free Affiliate Marketing Guide For Newbies to learn exactly how to build a real income online and make your dream business a reality.