Hi, I'm Simon and welcome to my Human Proof Designs review, where together we'll figure out if buying a ready-made affiliate website is the best option for you going forward.
Rather than go through the often long and painstaking process of trying to create one from scratch, many aspiring online entrepreneurs now look to Human Proof Designs (HPD) to create income-generating websites for them as a way to kickstart their online earnings.
I guess it's like trying to build a house from the ground up when you've never built a house before. If you haven't the first clue about how to dig a foundation, wire electrics or install water mains, it makes perfect sense to call in the professionals.
In the same way, the process of building a website that actually makes money takes knowing how to choose profitable niches, target the right keywords, design layouts and create content that converts.
You could have a crack at doing it yourself, and maybe you'd come up with something half decent, but why not leverage the knowledge and experience of experts who have the right technical knowledge, skills and know-how to get the job done well and in a fraction of the time?
That's certainly the big idea here. After doing a bit of research into Human Proof Designs here's what I found out:
Human Proof Designs Review At A Glance
About: Human Proof Designs is a done-for-you affiliate websites provider.
Price: Starter Package for $998 and Premium Package for $1,298.
Pros: High-quality unique websites, provides an array of custom-made sites, saves time and money, solid reputation.
Cons: Expensive, sells out fast.
Verdict: Human Proof Designs is a great outsourcing option if you're looking to start an affiliate business. They handle all the headache of building a website and fast track your success.

What Is Human Proof Designs?
Human Proof Designs specialise in creating high quality, 100% unique affiliate websites. They have one clear mission statement:
"To help as many beginners as possible get started with affiliate marketing and help our experienced audience make even more money from their websites."
With a team of 100+ website design experts, copywriters, keyword and niche researchers, their sole aim is to help you build successful and profitable websites that fast track your online earnings.
Before HPD came onto the scene buying a website was a risky business. Those looking to invest in virtual real estate were forced to browse sites like Flippa where it's not uncommon to see souless sellers duping unsuspecting buyers by selling the exact same copy-and-paste sites many times over.
These weren't cheap either; you could easily pay $2,000+ for a worthless website that made no money whatsoever!
In sharp contrast, order a HPD site and you get a professional site with premium themes and plugins, packed with original high quality content.

These guys know how to get sites ranked. They know how to write content that converts and most importantly for you, they know how to turn casual website visitors into buyers.
Dom Wells: The Human Behind It All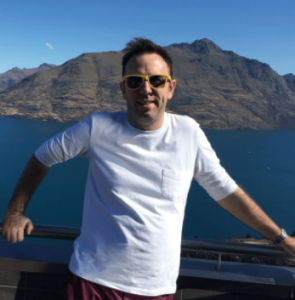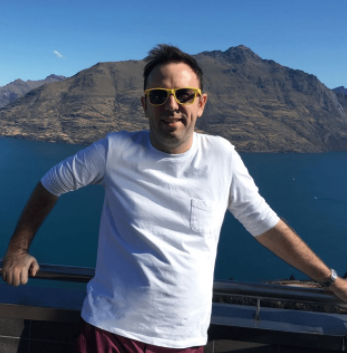 Dom Wells started Human Proof Designs in 2013 after learning how to build affiliate websites the hard way.
After a few flops he eventually learned what worked and what didn't.
Once he had a few successes under his belt he started showing others how to use affiliate marketing and Human Proof Designs was born.
Since then Dom has built a solid reputation and quickly become a leader in the internet marketing space. Entrepreneur.com named him as "a successful entrepreneur you should be following."
He's also been featured on the likes of NicheHacks, NichePursuits and ThatMarketingDude.com.
Here's a video from the man himself talking about how he's already helped hundreds of people launch successful affiliate marketing careers and how Human Proof Designs can help you reach your online income goals:
In a recent interview for TheMakeMoneyOnlineBlog I asked Dom about the pros and cons of starting with a HPD site vs. going out and doing it on your own.
Here's what he said:
"The cons of building your first affiliate marketing site from scratch are that you can get incredibly frustrated and you WILL end up with a terrible website the first few times you do it. It took me many attempts to learn how to build a website right.

So the pros of using us are that we already know how to build successful and profitable sites.

We know what themes work, we know how to configure plugins and we know how to use keywords. We know how to write articles that convert into sales, we know how to use social media."
I know first-hand just how frustrating and overwhelming starting your first website can be… I wasted so much time learning by trial and error trying to build out my first site.
As I see it, the biggest advantages to buying a HPD site is the time it saves you and the confidence it gives you, knowing it's been done right.
With one of Dom's sites you don't have to worry whether or not you can get Google rankings or hope and pray you haven't gotten yourself into a niche that's too competitive. They take all the guesswork out.
Seen Enough?
How HPD Gives You An Unfair Advantage Over The Competition
95% of newbie online entrepreneurs who start on their own fail within the first 12 months and it's easy to see why…
To make a lot of money with affiliate marketing you need these 3 things:
1) A simple, clear website in a popular, yet untapped niche
2) Ways to attract traffic
3) A way to convert readers into buyers
Many affiliate marketing beginners struggle to figure out how WordPress works, waste time fiddling with plugins, spend hours writing content that never sees the light of day and end up with a website that generates zero income.
In sharp contrast, every Human Proof Designs done-for-you affiliate website is built around a popular yet untapped niche. Every post and page is packed full of high quality content that ranks and converts.
This means you own a website business that attracts a free and growing stream of daily traffic from Google who land on your site, find the information they're looking for, click on your links and buy.
Here's Dom on how HPD will help you achieve your online income goals:
4 Types Of Websites To Choose From:
1. Ready-Made Niche Sites
Ready-made niche sites are definitely the most popular sites on HPD. They tend to be Amazon affiliate sites but not always.
Complete with high quality content, niche and keyword research, an easy to navigate website layout and relevant affiliate offers, these sites are already ranking in Google and getting traffic.


You might want to get yourself on the early bird email list and be the first know when new sites are released. A batch of 20 new ready-made sites are launched every 2 weeks.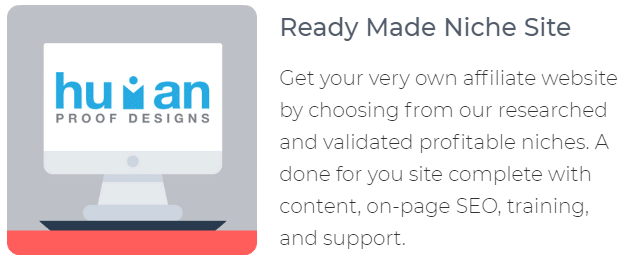 Pricing Options And What's Included
You'll find sites built in all kinds of niches with each site is built around a profitable niche with relevant products tied in.
The written-for-you reviews, posts and comparison charts means your site specifically targets people in the buying stage converts readers into buyers like crazy.
You have the choice of buying a ready-made or custom made niche site with the $798 Basic, $998 Starter package or the $1298 Premium package, depending on your needs and budget.
Here's a comparison chart showing the differences between Starter and Premium: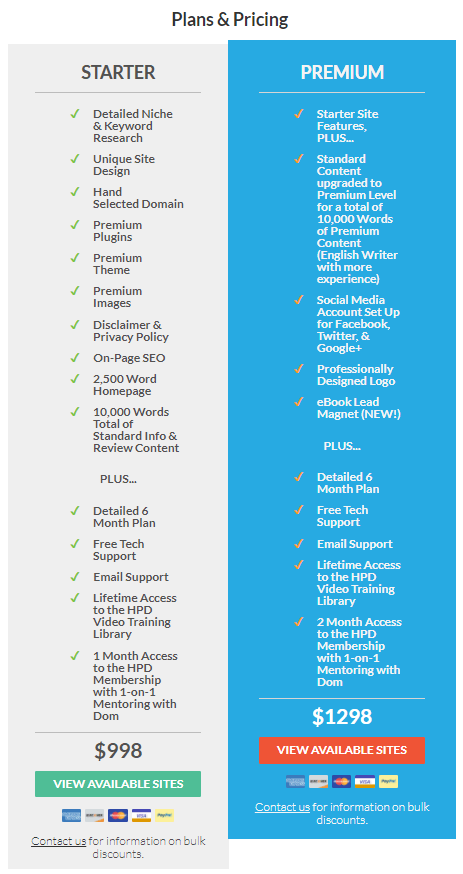 Each site comes with a potential monthly earnings breakdown
When you're browsing the affiliate sites on offer you'll see a full breakdown of the potential monthly earnings that's calculated by looking at the average click through rates, price of the products you're promoting, the average commission percentage and expected traffic volumes.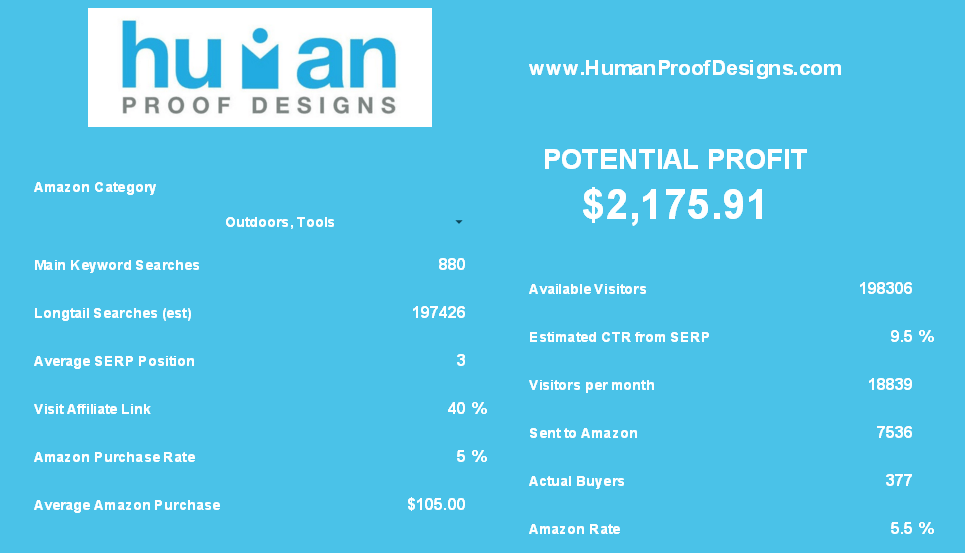 The great thing about buying a micro niche site from Human Proof Designs is that a lot of the foundational and structural site is already taken care of so you can focus on building out your business.
This doesn't mean you can buy and forget though; once you take ownership of the site you either need to outsource or put work in yourself to continue building it out with more content.
Dom's team will give you a list of keywords you can write new content around to target more keywords which will lead to more traffic and more sales.
HPD sites save you hours AND dollars
That's a pretty bold claim but with Human Proof Designs this happens to be true.
If you've watched Dom's video above you'll know that every website uses Premium (paid for) themes and plug-ins to enhance user experience with crisp, clean websites that will ultimately lead to higher conversion rates and more sales.
Here's a quick breakdown of what you get when you buy a website from HPD. I think you'll agree, this is a pretty good deal.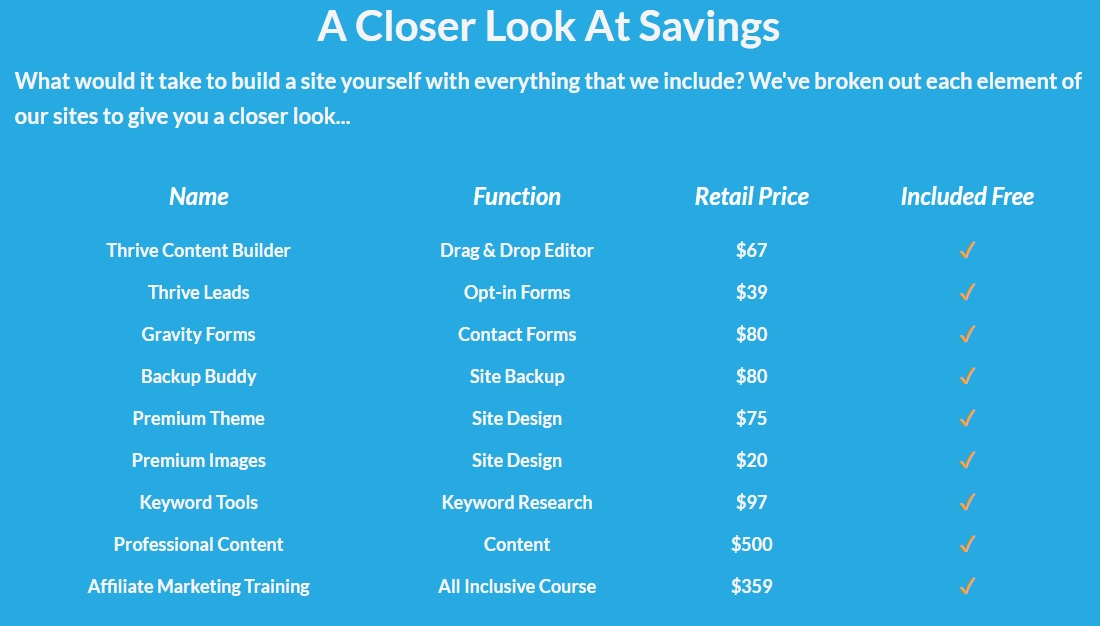 That's a total saving of $1,317.
If you were building your own website, not only would it take up a lot of your time, you would have to pay $1,317 for the same premium plug-ins and themes.
Whether you go for the Starter or Premium package, I honestly think both options offer massive value. Not only are you buying a website with all the bells and whistles, but you're also getting the premium treatment, unique images and top-notch copywriting.
How is this possible?
As Dom said in his video, because Human Proof Designs have built over 1,100 sites they have developer licenses with the theme and plug-in makers so he can pass that discount on to you.
"We're saving you time, we're saving you the mistakes, we're giving you training and we're giving you access to our community and we're letting you leverage our experience and we're saving you nearly $500."
Live done-for-you niche website examples
In this video Dom gives you a sneak peek into the kind of rankings, traffic and commissions you can expect and gives live examples of HPD sites in action:
A typical example of a website built by Human Proof Designs is ShavingSmooth.com, a site aimed at helping men find the best straight razors.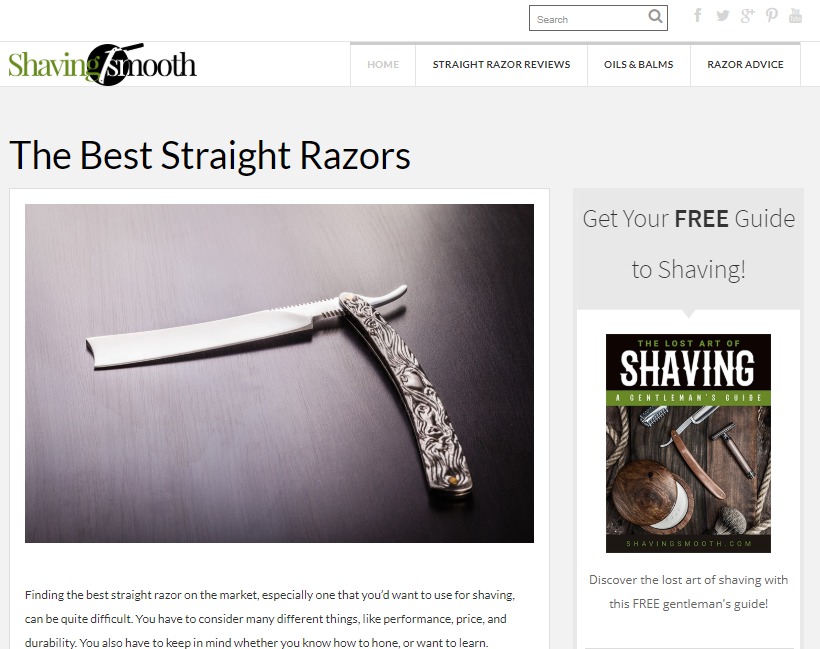 As you can see, this site is easy to navigate and filled out with helpful and informative reviews and comparisons.
In this case, people find the site by searching 'best straight razors', check out the helpful reviews and, when they're ready, click on one of your affiliate links.
Human Proof Designs really shine with their after-sales coaching, training and support
Human Proof Designs is about so much more than selling you a website – if this is your first site then this is the start of an exciting journey of learning new skills, passing major milestones and making more money.
That's why Dom and his team offer tailor made strategies, one-on-one support, mentoring and hours of video training – they genuinley want to see you become their next success story.
Your new website business comes with: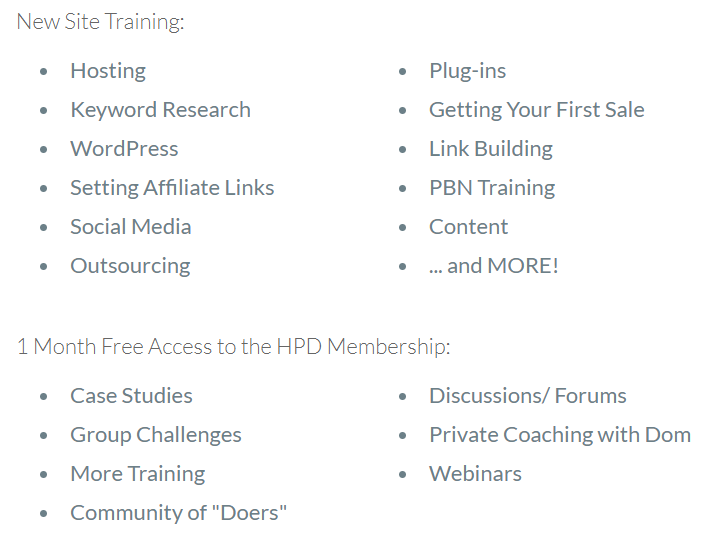 This is seriously impressive and something you're really going to want to take advantage of. You'll learn the practical steps you can apply immediately to jumpstart your affiliate marketing career and grow your business to scale.
With all this, combined with your willingness to learn and take action, how can you not be successful?!
"The HPD Community is a great source of knowledge. The majority of posts are by fellow niche site builders and the answers are a goldmine of valuable information.

Everybody is in the same boat, which really helps a lot when you're stuck."
2. Custom Made Niche Sites
Do you already have a niche in mind you want to pursue?
This is where custom-made sites come in.
Included is everything you get with a ready-made niche site and they'll even talk you through finding the best niche for you based on your goals, passions and interests.
Request a custom-built website and outsource the website creation, keyword research and copy writing to Human Proof Designs' team of professional writers, researchers and designers.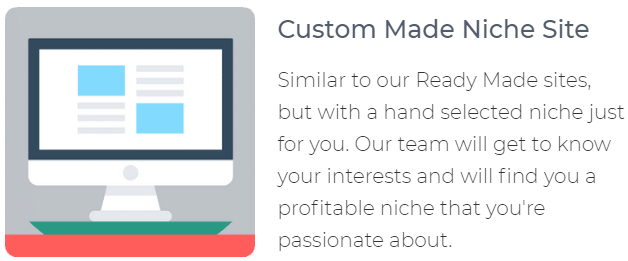 3. Aged Sites
Aged sites have already skipped the Google sandbox meaning your rankings and sales roll in quicker.
As aged sites are at least 6 months old, you skip the 6 months it usually takes for Google to start ranking you seriously and fast track your commissions as a result.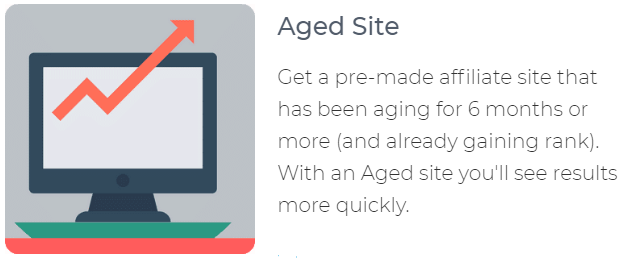 4. Authority Sites
Dom Wells and his team just announced the launch of HPD's authority sites.
While the higher investment might not be for everyone, they also offer the highest rate of return.
Unlike ready-made, custom and aged niche sites, you need to apply for an authority site.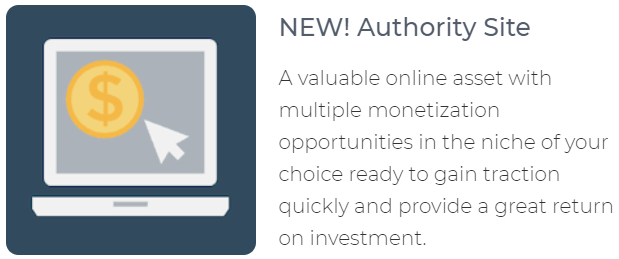 Real Humans, Real Success Stories
You can find tons of success stories and testimonials at HumanProofDesigns.com from people experiencing success and making money with their done-for-you sites.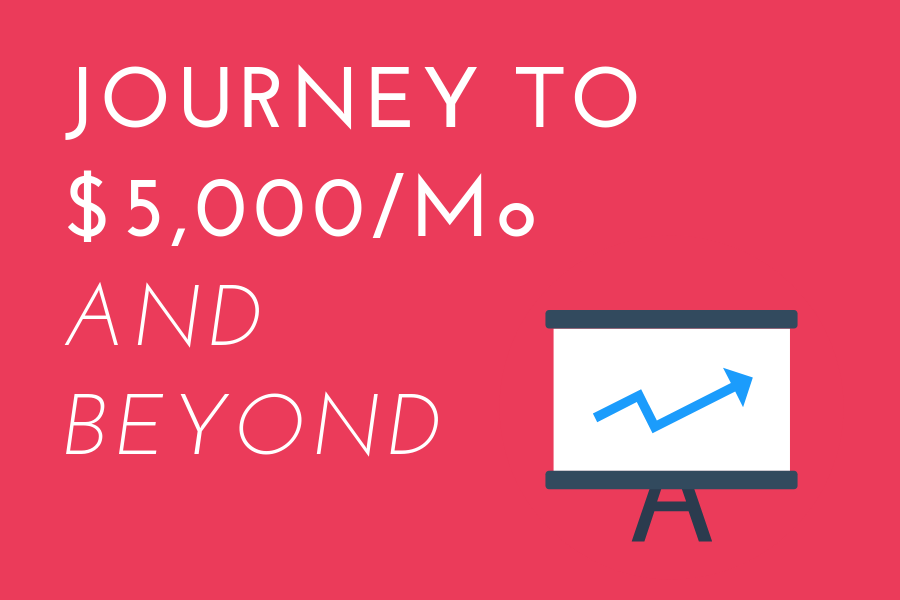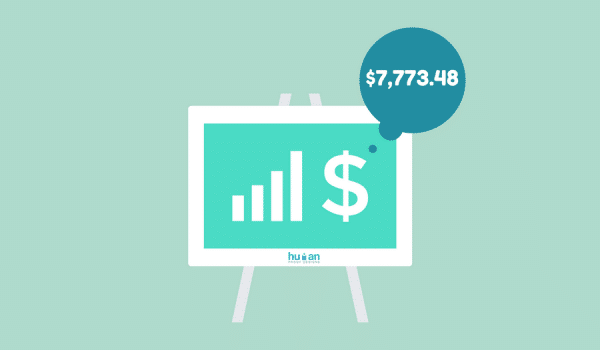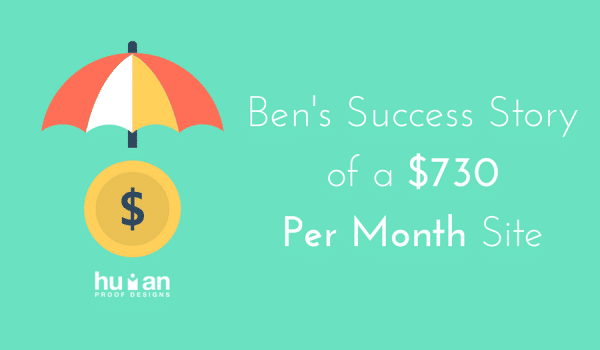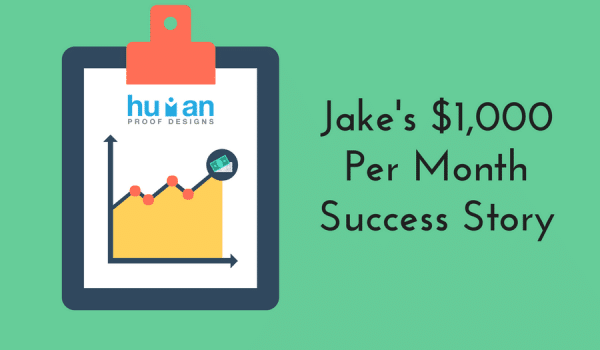 Take Rob's success story as an example – he went from a frustrated beginner to earning 4 figures a month but it wasn't always plain sailing…
Rob struggled a lot at first and began to have serious doubts whether he would ever make money with this.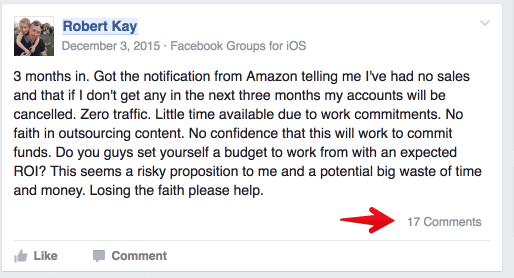 But he refused to quit, he kept at it and thanks to the help of the HPD community and training he experienced his first breakthrough.

From there, his income grew in volume and consistency – to the point he was earning $1,000 a month and I'm sure he hasn't finished yet.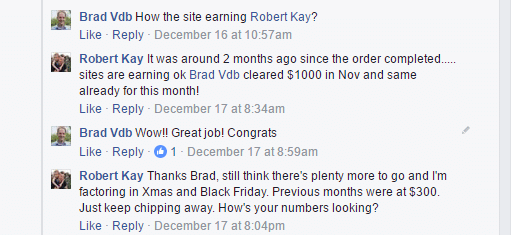 I'm sure if Rob was trying to go it alone he would have just given up on the whole 'making money online' thing as a bad idea.
This just goes to show how important a part the right training and community support play in your online success journey.
Is Buying A Site From Human Proof Designs The Best Option For You?
There's no doubt in my mind that Human Proof Designs is the real deal but ultimately only you can decide what's the next best step to take for you going forward.
"I Have Money But No Time."
If you have the money to invest, I can think of no better way to launch your first affiliate marketing business. If I was starting over again I'd probably purchase a site (or a few) from Dom Wells and his team.
This is hands-down the quickest route to online earnings that I've come across. If you want to save yourself time and avoid the hassle of building one yourself then buy a ready-made affiliate website. You'll be glad you did.
"I Have Time But No Money"
With HPD's sites starting at $798, we're not talking about pocket change and I totally get that.
If the pricing means this isn't a realistic option for you right now or you would prefer to build your own site from scratch then this free beginner's training course is for you.
Yes, it will take more time to learn everything yourself but you'll pick up a lot of new skills along the way.
"I Have Time And Money."
Buy a done-for-you affiliate site from Human Proof Designs and you will save yourself a lot of time and frustration, especially if you're a beginner.
On the money side, it makes perfect sense too; if you were to buy the premium website themes and plugins, then pay a writer to get the same amount of content yourself it would cost you considerably more.
What Do You think?
If this review of Human Proof Designs has been useful, scroll down and let me know in the comments! Also feel free to get in touch if you have any questions and I'll be more than happy to help you out.
Simon Crowe is on a mission to help as many people as possible kiss their bosses goodbye.
Take the free Commission Academy course to discover how to smash your online income goals and make your dream business a reality.