Hi, I'm Simon and welcome to the only Home Wealth Business Review that exposes the truth behind this outright scam!
The fact you're here reading this review right now means you're already suspicious and let me say I'm so glad you did your research before giving them any of your money.
This is by far the best way to protect yourself from internet scammers and find real money-making opportunities.
Let's take a look at what I uncovered after signing up, including compelling proof that shows Home Wealth Business is a scam you should most definitely avoid.
Home Wealth Business Review Overview
Name:
Home Wealth Business (HWB)
Created by:
God knows!
Website:
AdFlipping.com/HomeWealthBusiness/secret
Price:
$200 minimum
Upsells:
Up to $25,000 (seriously!)
Summary:
Home Wealth Business reeked of a scam as soon as I saw the homepage. This was confirmed after I joined up and was redirected to a different site entirely and asked to pay between $200 and $25,000 for 'ad packages'.
If you trust this site, not only will you wave goodbye to your cash forever, but you open yourself up to the real threat of credit card fraud and identity theft.
Hundreds of unsuspecting scam victims have reported losing money through this site but thankfully, you don't have to.
Rating: 0/100
Recommended: No, no, never!
Wanna Make Money Online But Tired Of Scams?
What We'll Cover In This Review:
What Is Home Wealth Business?
Visit the Home Wealth Business website and you'll find next to no information on what this program actually is.
All you've got is a video that's not working, a crappy looking logo and something telling you they have 27,000 members.
Across the top of the homepage is a title stating Americans are making millions using this system but with no explanation of how. All we get is a couple of sentences in the website footer that say:
"NO technical skills required… NO experience needed… 
NO complicated methods… in fact this works extremely FAST!"
Okay, so that doesn't tell us much…
Under the video that doesn't work is a countdown timer that turns into a signup form after 3 minutes.
I guess the only way I'm going to find out what's really going on here is by signing up so I go ahead and fill out the form (so you don't have to!)
Using a fake number and a secondary email address I hit the Join Now button
Bizarrely I was redirected to a site I've never heard of called Click2Sell.
What the heck is Click2Sell.co?
Great question!
As you can see, it looks like a nice, well-designed site but there was no 'Start here!' button, no instructions or any clue given to what I should do next.
Apparently Click2Sell is an online advertising platform where you buy online ad packages and earn money each time the ads are clicked.
Let's go over why this is completely nonsensical.
How Home Wealth Business Really Works
After a bit of digging it turns out Home Wealth Business (found at
adflipping.com/homewealthbusiness/secret) is just one of the many landing pages belonging to adflipping.com that sends unsuspecting scam victims to shady websites where they're coerced into investing large chunks of money into various 'business opportunities'.
In my case, I was sent to Click2Sell but this will likely change depending on when you're viewing the site.
Home Wealth Business previously sent people to Banner Bit (BannerBit.com) but after receiving so many complaints from scam victims outraged of being conned and desperately trying to get their money back they changed to the new name of Click2Sell.
BannerBit or Click2Sell – they work exactly the same way. You're told you can get a huge return on investment by purchasing their ad packages starting from $200 and going up to a whopping $25,000!
Don't be fooled by the slick layout and affiliate dashboards. The Click2Sell website is designed to look like there's a legit and professional company behind it, but there isn't!
They say you make money by buying expensive ad packages which will then be displayed on the websites of their publisher network and get paid per click.
You're also told you can increase your earnings by selling your newly purchased ad packages to other members at a higher price.
The minimum required amount to get started is $200 but if you're serious they'll try conning you out of $25,000. Do not fall for it!
4 HUGE Home Wealth Business Red Flags!
As I'm about to show you, the more you trust Home Wealth Business and their partner site Click2Sell, the more money you are going to lose. Period.
1. The oddest disclaimer I've ever seen
I make it a personal habit of mine to always check the fine print before signing up to anything and I recommend you do the same. The Click2Sell is honestly one of the weirdest earning disclaimers I've come across.
Not only do they tell you not to risk money you can't afford to lose but they also go ahead and completely contradict themselves by saying the people giving testimonials in the video (I guess the one that's now defunct) are real, but sometimes they use actors.
2. Based in Gibraltar?
The footer of the Click2Sell website says the company's registered office is in Gibraltar but they operate out of London. Yet their contact page gives an Ohio address.
Click2Sell's other website (Click2Sell.eu) says they're based in Lithuania whilst Click2Sell's predecessor BannerBit has offices in Cypress, Armenia and Ukraine.
The red flags don't stop there. Following a hunch, I decided to do a quick check of the Click2Sell founders to find out all the names and photos are completely fake…
By doing a quick Google image search it was easy to find out this is nothing more than a stock image copied and pasted from the internet.
What does all this mean?
It means they're operating a worldwide operation under no legal jurisdiction so there's legally nothing you can do to get your money back and should not be trusted.
3. Better Business Bureau complaints
You'll find a ton of negative Home Wealth Business reviews and Click2Sell complaints on sites like RipOffReport.com and BBB.org that unfortunately tell the same story…
All signed up in good faith were called by an account manager who tried to get them to pay for an upgrade and all lost their investment.
4. Home Wealth Business exposes you to identity theft
Depositing money is easy, it's only when you try making your first withdrawal that the problems come up.
Suddenly they start talking about needing to comply with anti-money laundering regulations and how you need to send over several forms of ID, saying:
"Click2Sell is required to comply with Anti-Money Laundering (AML) laws. These laws are designed to stop the practice of generating income through illegal means, and they apply to any institution that accepts, holds or releases funds.
To satisfy our compliance obligations, we are required to obtain certain identification documents from all of our clients. Any documents that you provide will be treated with the utmost care and diligence."
You'll be asked for your passport and driving license. You'll need to provide proof of address like a utility bill or bank statement and most alarmingly – you'll need to send photos of both the front and back of the credit card you used to make deposits.
This is a huge red flag! Legit companies like PayPal will never ask you for this information.
Exposing your financial information in this way obviously opens you up to all kinds of fraud and identity theft.
Do not, under ANY circumstances, ever hand over your personal information to con artists like these. Never. Ever.
The fact we do not know the identity of the con artist behind this scam and the fact they have numerous offices in places like Amenia and Ukraine means you will never see your money again.
Is Home Wealth Business A Scam? Yes!
Stay away from Home Wealth Business and whatever scam they happen to be promoting!
Home Wealth Business's only purpose is to send you to the Click2Sell scam.
I hope I've done enough to convince you that nothing they tell you can be trusted. They are highly deceptive and malicious con artists who routinely rob people of $1,000's.
January 2020 Update:
Just before New Year, I got this threatening email from whoever is behind Home Wealth Business demanding I take this review down:
What the heck?!
No, I'm not taking this review down and I thank you for showing everyone out there just what dirty scumbags you really are.
How I Make Real Money Online
After falling prey to scam after scam, I finally found a real way of making money online that had nothing to do with non-existent 'push button systems' or magic money trees.  
Now I make $7,000+ every single month in passive income because I followed this step-by-step formula.
This meant I could quit my office job, kiss my old boss goodbye and book a one-way ticket to Thailand (and I've never looked back!)
The best part?
You can follow the exact same training I did and get started for free! I mean it, no credit card details required so you can put your wallet away!
You won't get rich overnight but work hard and you will see results. Click the button below to find out more.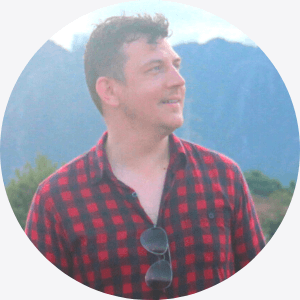 About Simon Crowe
Simon launched The Make Money Online Blog on a mission to help aspiring entrepreneurs kiss their bosses goodbye.
Get his free Affiliate Marketing Guide For Newbies to learn exactly how to make your dream business a reality.