Welcome to my Click And Bank review. I've been an online entrepreneur for 6 years now and just when I think I've seen it all, I come across a program like Click And Bank and I'm left utterly gobsmacked.
How is second-rate junk like this is still around in 2022?!
I'll tell you why; because people haven't changed and they're still falling for the same old get-rich-quick scams they were 20 years ago.
I mean; for starters, just take a look at the sales page headline:
Work from home scams work by giving the illusion that making money online is as simple as activating a piece of software and letting the profits roll in. As if becoming wealthy and successful is ever as simple as clicking a mouse a few times…
It's a total fallacy.
There are legitimate training programs that teach you how to build an online business but you've got to be prepared to work your ass off and stick it out before you break through.
Most people would rather waste their time and money looking for shortcuts that never work out as they thought they would.
This brings me back to Click And Bank – in this review, I am going to try and understand how the hell programs like this are still around and even more shockingly, how and why people are handing their money over for crap like this.
I know one of the reasons is there's a whole army of affiliates promoting his product. You know the ones, they write fake positive reviews, offer a gazillion bonuses and discounts and spam the heck out of your inbox telling you whatever you want to hear so they make a quick sale.
Let me just come out and say it:
Click And Bank is a big fat get-rich-quick scam you should walk away from.
Actually don't just walk away, run!
How am I so sure this is a scam? Read this review in full and I'll show you.
Click And Bank Review At A Glance
About: Dan Green's Click And Bank promises to take the heavy lifting out of building a profitable affiliate marketing business.
Price: $47 entry fee, 5 upsells totalling $528 plus a $27/month subscription.
Pros: Comes with a 30-day refund option.
Cons: Misleading sales page. Creates cloned websites stuffed with spun content. Dan Green is behind other scams like Instant Success Site and Instant Guru.
Verdict: This software might've worked 10 years ago but it'll do nothing to get you rankings, traffic or sales today. I recommend avoiding it at all costs.

What Is Click And Bank?
Click And Bank is brand new software created by Dan Green and priced at $47. It apparently makes it insanely easy for anyone to earn serious amounts of cash on autopilot with their done-for-you Clickbank affiliate websites.
We're told thanks to Click And Bank it is now possible to skip all the hard work of making your own website and creating content as their magical software pre-loads your site with reviews and posts that have been scraped from the internet at the click of a button.
They say your automated website will rank in Google and get tons of traffic because they put all the copied content through their "inbuilt spinning engine".
Can you make money promoting Clickbank products? Absolutely yes, but use this software and you'll be doing yourself more harm than good.
How Does Click And Bank Work?
Pay your $47 sign up fee and before you get to the members' area you'll be offered several higher-priced Click And Bank upsells.
I recommend NOT wasting your money on any of these but I'll list them here so you at least know what they are:
Upsell 1: Click And Bank Pro – $47
With Click And Bank Pro, you can create an unlimited amount of automated affiliate sites.
Upsell 2: Easy Amazon Profits – $27/Month
Pay the monthly membership for Easy Amazon Profits and you'll get Amazon product reviews so you can supposedly make money with Amazon.
Upsell 3: Click and Bank Done For You – $197
For those people who are too lazy to even set their done-for-you website up, Click And Bank Done For You is a $197 shortcut within a shortcut.
Someone will choose your niche, steal other people's content for you, run it through the spinning engine and basically go through the whole set-up for you.
Upsell 4: Click and Bank Commercial – $67
If you create websites for clients this upsell gives you the developer's right to use this software on your clients' websites.
Upsell 5: Click and Bank Agency – $197
If you want to pass this junk onto others for a profit then you can – just cough up an extra couple of hundred bucks and you'll have full reseller's rights.
Skip through those and you'll be taken to the login page:
Here's a look at the members' area where you set up your website:
The site you create will be set up on a ClickAndBank.co subdomain, so choose the name Example Site and your website address will be ExampleSite.ClickAndBank.co, though you can use your own domain if you already have one.
You'll be asked to enter your preferred domain name, Clickbank ID and to choose one of the niches from the drop-down menu.
Once you've done that, hit the Create Website button and you'll be taken to the dashboard area which gives you your site overview:
Within seconds your website has been populated with posts and reviews, taken from third-party content and spun so it's supposedly unique and original, except I'll explain in a second why this won't work.
And believe it or not, you can even choose which websites you want to scrape…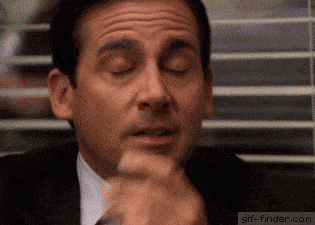 The whole idea behind Click And Bank is that by skipping over the content creation part of your affiliate marketing business you save yourself a lot of time.
While this might sound good in theory (who wouldn't want to make more money in less time for doing nothing?!) in reality, not only is this scraping method highly unethical and most likely illegal, it simply doesn't work.
Here's The Problem:
As smarty pants as this software might be, you will never make money with it.
Why?
Because a website full of scraped and spun content will never get ranked on the first page of Google.
Why?
Because Google hates spun content.
Scammy methods like article spinning might've worked until 2010, but Google's Hummingbird and other updates have now rendered this black hat SEO practice as completely obsolete.
And if you don't get on the first page of Google you're going to get zero visitors which means there's nobody visiting your website or clicking your links.
Another reason is that even the best content spinners out there only swap out the original words for synonyms and most often the end result is nonsensical, unnatural and downright weird.
Remember: you want to engage with your audience so they'll make a decision to actually buy something. That's almost always impossible with spun content.
Here, let me give you an example. Check out these paragraphs after they've been put through an article spinner and you'll immediately see the obvious flaws:
The bottom line?
Stay away from spun content.
Is Click And Bank A Scam?
Yes, Click And Bank is most definitely a scam. The sales page is deliberately misleading and gives you the false idea making money online is easy and instant. There is no way you can make money with this system and you'll lose any money you put in.
You are buying software that creates websites with no original content and offer nothing of value, the website will sit there gathering virtual dust because Google won't give it the light of day – not exactly what Dan Green promised you.
A complete waste of your time and money.
While those of you who can't let go of the get-rich-quick delusion will still throw your hard-earned cash away on this useless software, for those less gullible let me give you an alternative way to make money with affiliate marketing that doesn't involve stealing other people's content or getting your site blacklisted on Google.
Affiliate Marketing The Right Way
Is affiliate marketing easy?
It's simple but definitely not easy. Nothing worth doing ever is, but be willing to go through the process and you'll earn life-changing amounts of money and achieve true financial freedom.
Does affiliate marketing take time?
Yes, it does. I made my first ever affiliate commission within 2 weeks of starting out, was making a regular income at the 6-month mark and at 12 months I kissed my old call centre boss goodbye and booked a one-way ticket to Thailand.
Since then, I've celebrated $1,000+ days, officially become a Super Affiliate and earned an all-expenses-paid Vegas trip.
How long it'll take you will entirely depend on your schedule and frankly, your work ethic.
So now we know we're not talking about some get-rich-quick overnight crap, here are my best guides to show you how to make money online with affiliate marketing:
The #1 Affiliate Marketing Course Of 2022
We've reviewed 500+ make money courses and by far the best is Wealthy Affiliate.
Check out my in-depth Wealthy Affiliate review here to find out how their training showed me how to achieve 5-figures a year online.
But don't take my word for it – join as a free Starter member – no credit card required and you'll see exactly how the training, tools and support can help you achieve your online income goals.
Either choose to chase the shiny shortcuts that lead nowhere or get serious and invest your time and energy into creating a real online business that's going to generate a passive online income. Be smart and make the right choice!
More Click And Bank Reviews
Click And Bank Review: Final Thoughts
It's kinda ironic how supposed shortcuts like this end up wasting your time, but I hope this review has given you enough information to convince you to stay away from scammy shortcuts like Click And Bank (however tempting they may be) and learn affiliate marketing the right way instead.
Thanks for reading this far and if you have thoughts or questions then feel free to scroll down and let us know in the comments. We'd love to hear from you!
Simon Crowe is on a mission to help as many people as possible kiss their bosses goodbye.
Take the free Commission Academy course to discover how to smash your online income goals and make your dream business a reality.