Welcome to today's review of Points2Shop! We're going to find out if Points2Shop stands above all other survey sites or if it's just a dirty-old scam to avoid. 
Survey sites have grown popular with people wanting to make easy money online but like all others, it doesn't pay much so it's only good if you want to make a little extra for the weekend. 
Still, if you want to try it out, this review will tell you all the things you can expect when you sign up for Points2Shop. Read on until the end because you might just change your mind. 
Points2Shop Review At A Glance
About: Points2Shop is a get-paid-to site. You can earn points (converted to cash later) by taking surveys, completing offers, playing games, making referrals, and joining contests.
Price: Becoming a user is free but it's only available for users in the UK, US and Canada.
Pros: User-friendly app, can get paid in cash, and has a long history.
Cons: Confusing website, low income potential, availability is limited in 3 countries.
Verdict: Points2Shop is legit. But since you only earn a few cents for finishing tasks, you should consider trying other make money online options.

What Is Points2Shop?
The first time I heard the name, I actually thought it was a cashback site, turns out it's a GPT (get-paid-to) site. 
Points2Shop has been around since 2007 and it's a good indicator the site is legit. Then I read it has 10 million users, possible yeah, but I don't think all of them are still active. I think they've just counted everybody who signed up from the start of Points2Shop until today.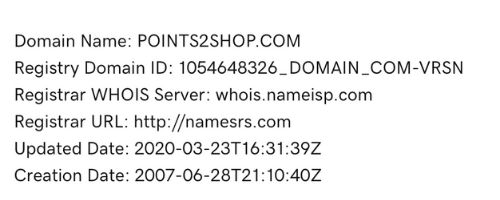 Points2Shop is not the most user-friendly survey site I've come across with. I actually think PointClub and FeaturePoints look better and are easier to navigate. 
There are a number of things you can do in a survey site and I like it better when it's easy on the eyes so I'll know where to go if like I want to answer a survey,  play games, or download apps. It's annoying to look at a survey site looking like a jungle with no cohesive tabs and icons, I'll just waste my time finding my way on where I want to go. 
How To Join Points2Shop
The very basic requirement is you have to be at least 18 years old. 13-year-old kids can actually sign up for it as long as they can present a parents' consent. 
Wherever you live,  you can sign up for Points2Shop, but the things you can do and earn from will depend on where you are. Plus, only those in the US, UK, and Canada can use their points to redeem Amazon products because Amazon will only ship to those countries. 
The funny thing is:
Points2Shop won't let you read the Privacy Policy unless you agree to it first. Sounds a bit sketchy for a 13-year-old survey site. 
Once you do access the Privacy Policy Page you'll see in points 5 and 6 that they'll collect your data so they can send you marketing emails.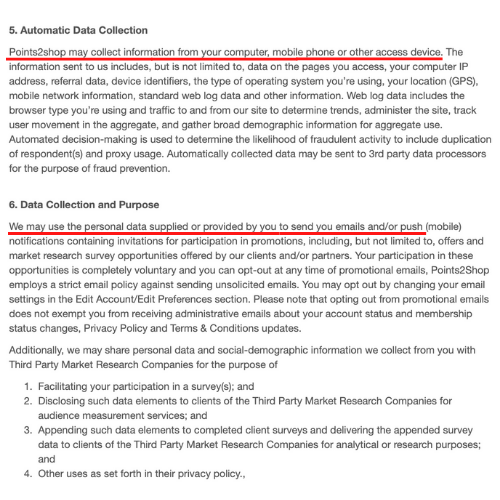 A bit risky if you ask me because they can do a whole lot of other stuff with your information including using it to steal your identity. 
Like I said earlier, Points2Shop has membership levels. A higher level means more options on what you can do on the site, more bonuses and advantages,  which means, more chances of making money. 
There are several membership levels. Once you verify your account, you'll get the bronze level. The level that comes after bronze are as follows:
Silver
Gold
Platinum
Elite
Diamond
Legend
5 Ways To Earn In Points2Shop
As a survey site, they make money from collecting surveys and facilitating tasks and sending them to companies for a fee. In most cases, this is where they get the money to pay you in return.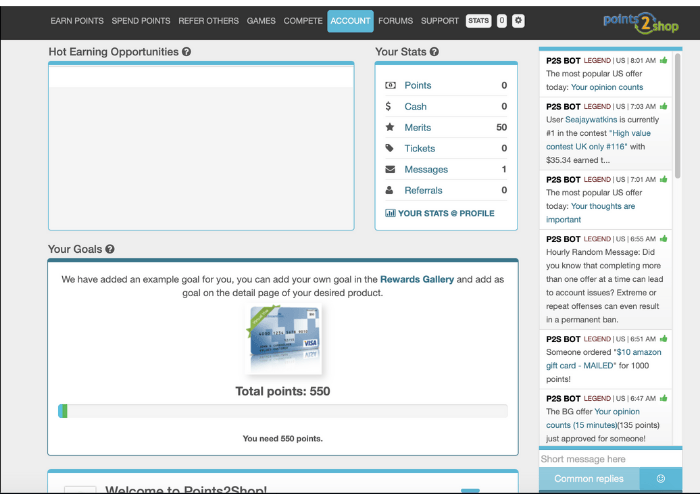 1. Paid Surveys
This is where you can earn points the most, Depending on your location,  you can either get several surveys in a day, 2-3 in a week, sometimes even none. Mostly, there are more surveys available if you are in the US, UK, or Canada.
With Points2Shop, you can immediately see how many points you get and how long a certain survey takes. 
Still, like all other survey sites, you can't just take every survey you want. You have to qualify for the demographics they're looking for. 
2. Offers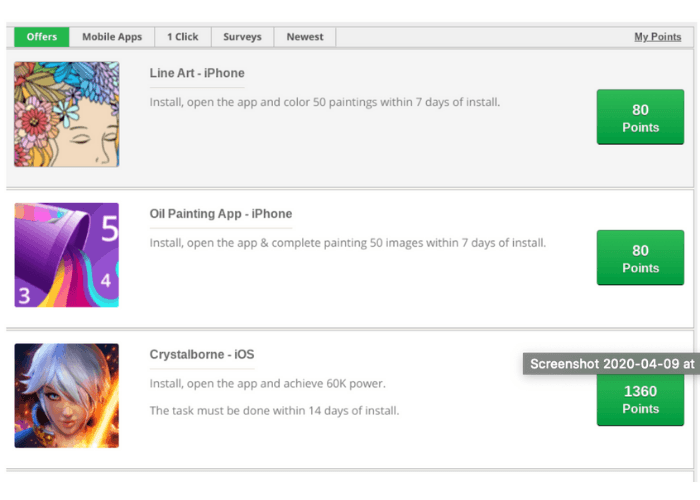 Offers are given by a number of partner portals and providers. When you do offer tasks, mostly you'll be taken to the third-party portal or provider. You'll still get paid through your Points2Shop account though. 
The offers include downloading apps, watching videos, and signing up for websites and free trials. There are even offers that involve you paying up for a membership or buying a product to get points. Defeats the purpose of earning points to make money, right?
Actually, this is where survey sites get their income nowadays. Research firms don't pay survey sites as much as they used to. They now turn to social media to conduct surveys and analyze buyer trends. 
To remain afloat, survey sites like Points2Shop partner with websites. When you answer surveys, Points2Shop check what offers might interest you and forward it to partner websites so they can send you email offers. 
In other cases, they let you sign up for free trials with their partner websites hoping you'll advance to a paid membership. When you do, these partner websites give Points2Shop a commission. 
When Points2Shop do give you tasks that involve some spending, just make sure of 2 things: 
Make sure the points you'll earn is worth more than the price you initially paid to avoid a loss.
Keep track of when the free trials end so you can cancel it before they start charging you. Some use spreadsheets to keep track of these especially when they signed up for a lot of free offers. 
3. Referrals
Points2Shop rewards you with more points by inviting others to sign up. The rules with referrals are quite confusing, sometimes you will get 15% of what your recruits make, other times you'll only get $0.50 for each new referral and another $0.50 when they finish their first offer. 
4. Games
Playing games can include playing by yourself, against another member, or getting paired with another member. You don't get the same number of points for all games, some reward bigger than others. 
There are also games that can cost you some points to play, but these kinds reward higher points when you win. If you love playing gives, this is a good way to monetize your hobby. 
5. Contests
Points2Shop has monthly contests you can automatically join as long as you're an active member. For example, if you're in the top 10 survey takers, you can earn $15 for top 1 down to $1 for the top 10. 
Other contests cost some points, like the lottery contest. Prizes for these can go up to $100. In general, as long as you're an active user, you'll have more chances to win with contests. 
Does Points2Shop Have An App?
Yes they do! This means you can do tasks on the go. You'll get $0.10 for downloading the app, not much though.
The app is actually more user-friendly than the website so I think you'll like doing tasks better in the app.
How Do You Get Paid With Points2Shop?
You can choose between gift cards or cash. One great thing with Points2Shop is when you do choose to cash out, the threshold is very low (just $1!)  so you won't have to painstakingly wait forever to make some money.  
As long as you have at least $1,  you can cash out using Paypal. This is another indicator they're legit. Most scammy survey sites require hefty minimum payout requirement so they can earn from you for a long time before you realize there's nothing in it for you. 
Sucks, right? Good thing Points2Shop is not like that.
You can also use your points to redeem Amazon products, you can browse on product categories and use your points to redeem it. (This is the free Amazon shopping that's not actually free I said earlier). 
Sad to say,  this offer is only for those living in the US, UK, and Canada because they only ship to those areas. 
Still you can choose from the other gift cards like:
iTunes
Google Play
Visa
NewEgg
Best Buy
Spotify
Skype
Plus you can also use it redeem gaming gift cards from: 
Play Station
Nintendo
Xbox
League of Legends
And more
Here's a video to show more about Points2Shop:
Pros Of Points2Shop
Long history
You can sign up wherever you are, and it's easy to do
Can get paid in gift cards or cash
App is user-friendly
Cons Of Points2Shop
Website is confusing
Only ships Amazon products to the USA, UK, and Canada
Uses and sells your data
Low-income potential
Is Points2Shop A Scam?
The good news is, I don't think it is. They've been around for some time and if they were a scam, they'd be gone by now. There's a bit of a red flag for getting your data sold but actually, that's how most survey sites make money nowadays because research firms shifted their budget to social media surveys. 
As long as the worst thing they can do is flood your email with offers, I think it's still relatively safe to sign up. If you want to be extra cautious use a separate email dedicated only for signing up to survey sites and trying out free trials.
Plus, always always always use a unique email for each so they'll have no way of comparing it to emails and passwords you use in your online bank accounts. 
If you're looking for a way to make money online to replace your 9-5 job, I don't think signing up for all legit survey sites and doing all the tasks available there won't help you make ends meet. At most, you'll just be making pennies for half an hour's work.
I suggest you invest your time and effort into something that will make you earn in the long run.
Points2Shop Review Bottom Line
There's actually nothing wrong with signing up for survey sites if you want extra cash and if you have a lot of time to spare. Like I said earlier though, there's a better use of your time.
Why not spend it on building your own online business like affiliate marketing? With affiliate marketing, you can earn from what you do month after month. Your income won't rely on survey availabilities.
Plus, your time will be worth much more and you can make enough as a full-time income.
If you want to learn how it works, check out this in-depth Wealthy Affiliate review. Trust me, your time and effort will have a much higher value.
How I Make A Living Online?
After years of working in call centres I finally figured out how to create a 5-figure monthly passive income stream and become financially free.
Thanks to the right training and a lot of hard work I kissed my old boss goodbye and booked a one way ticket to Thailand.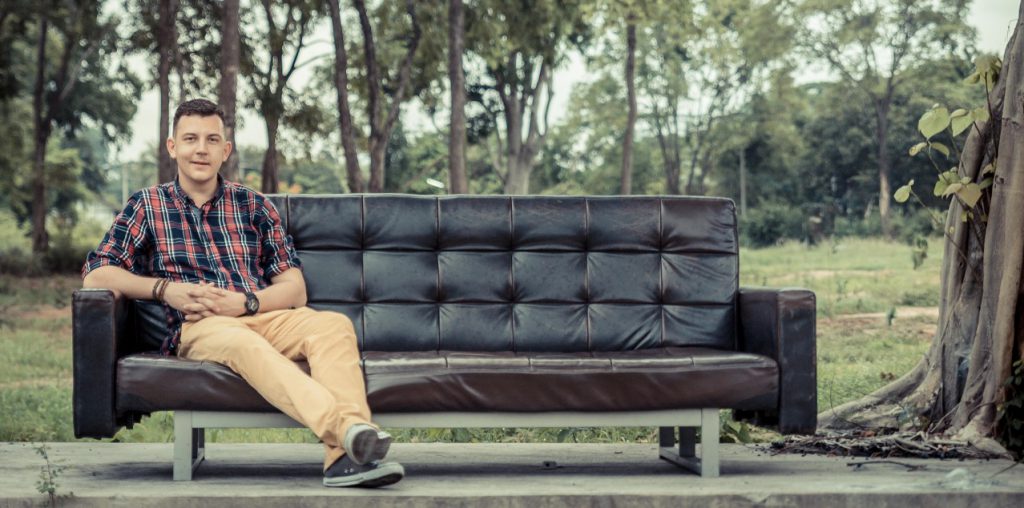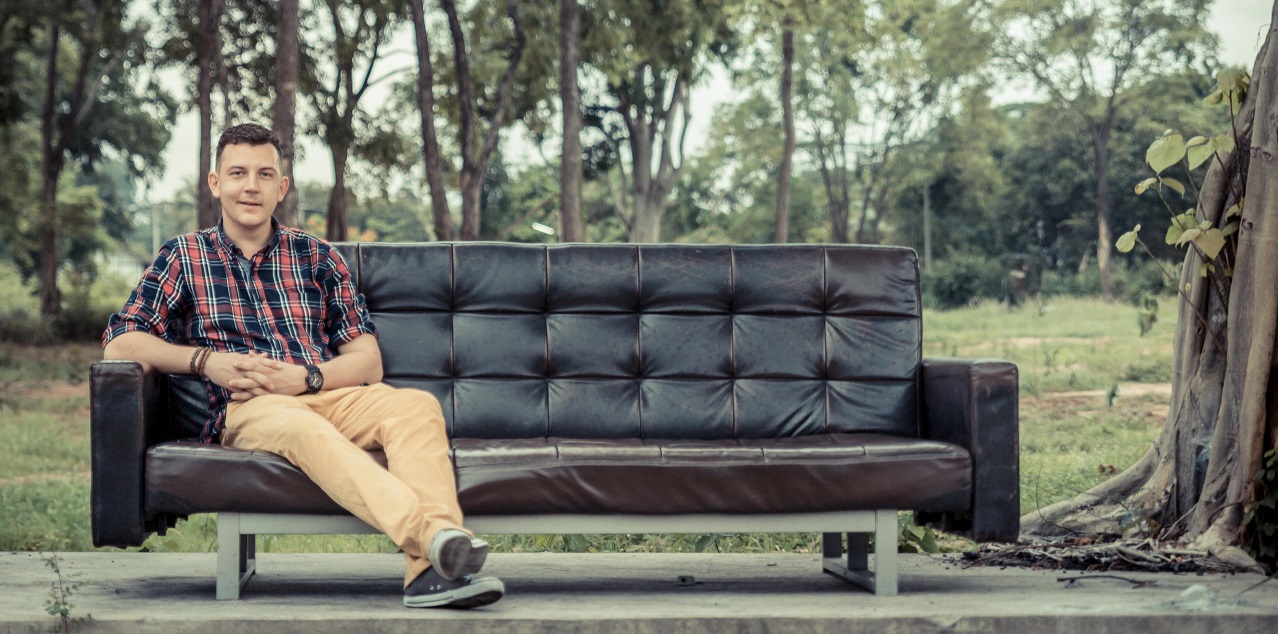 So if you're serious about building a thriving online business, click here for the exact step-by-step formula I follow.
Questions?
Do you love survey sites? What do you like most about it? Would you agree it pays too little? Share your thoughts in the comments section below.
Simon Crowe is on a mission to help as many people as possible kiss their bosses goodbye.
Take the free Commission Academy course to discover how to smash your online income goals and make your dream business a reality.